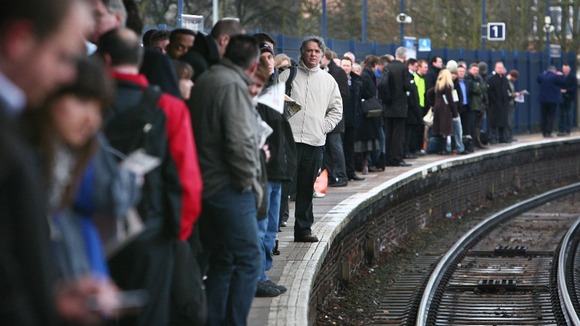 Rail passengers in the south have won a major victory in the battle to stop the planned 6.2 per cent fare rise in January it has just emerged. The Government says it will now by 4.2 per cent.
Ministers had insisted that people in the region would have to pay inflation plus three per cent to help pay for massive investment in the rail network including the £850m upgrade of Reading station, £5bn electrification and new fleet of trains for Great Western and another 5bn upgrade of the Brighton line.
But now that has been reduced to inflation plus one per cent. The rail fare rises are based on the July inflation figure plus three per cent on top. But the figure was higher than expected in July meaning passengers faced a higher rise than expected.
Passenger groups and MP's from all parties campaigned to get to rise reduced.
Responding to the announcement of a change to regulated fare rises in January 2013, a spokesman for the Association of Train Operating Companies said: "The government's change in policy is a positive move for passengers because it will mean lower than expected fare rises. All the extra money that ministers had instructed train companies to raise through the planned, higher increases in regulated fares would have gone to the government.
It is the government, not train companies, that decides how much season tickets should rise on average each year. For almost a decade, successive governments have instructed train companies every year to increase these regulated fares on average by more than inflation. In doing so, ministers have been seeking to cut the contribution from taxpayers towards the running costs of the railway and increase the share paid by passengers.
– Association of Train Operating Companies