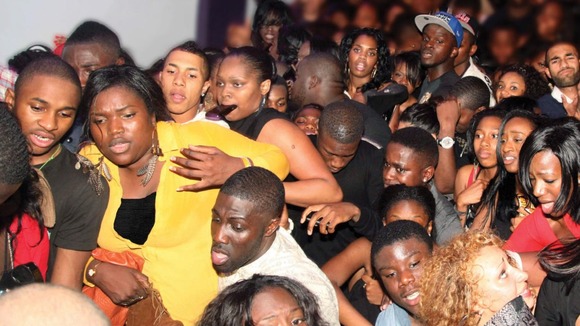 Police in Northampton are trying to track down 28 key people who may have witnessed the death of two girls who were crushed in a nightclub a year ago.
Around 1500 students from universities all over the country attended the Wickedest Wickedest club night at Lava & Ignite nightclub and many travelled to Northampton in organised coaches.
Some of the students came from Kent and Portsmouth.
Police have stressed that they do not suspect the people in the photo or the CCTV coverage of any criminal offence
We want to speak to them as key witnesses to the tragedy so that we can bring our investigation to a conclusion. We would also like to speak to anyone who was there on the evening who has not yet come forward.

We have spoken to over 1,000 people as part of the investigation, including those who attended the event, emergency services staff and staff at the club, but are still working to identify 28 key witnesses who were in the immediate vicinty of the crush. We have today launched a new witness appeal including a hard-hitting poster using a photo from inside the club as the crush was taking place along with CCTV footage.
– Northants Police

Officers have also set up dedicated Facebook and Twitter accounts for this appeal at:

Facebook: www.facebook.com/ClubTragedy

Twitter: www.twitter.com/ClubTragedy