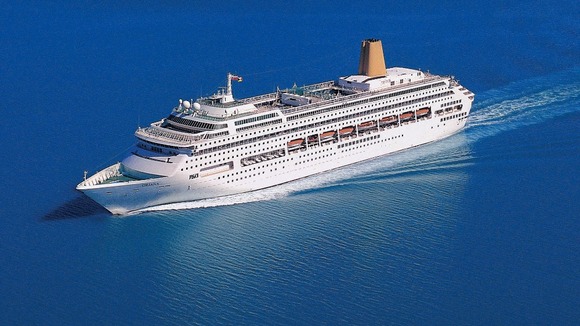 There has been an outbreak of the winter vomiting bug Norovirus on board the Oriana cruise liner. The ship left Southampton on a ten night Baltic cruise on 4th December. There are 1,843 passengers on board.
In a statement P & O Cruises which owns the ship said that six passengers are infected with a mild gastrointestinal illness suspected to be Norovirus, which is highly contagious. **
The cruise liner is expected to return to Southampton on the morning of Thursday 13th December.
... Enhanced sanitation protocols have already been implemented to help minimize transmission to other passengers. These comprehensive disinfection protocols have been developed by P&O Cruises in conjunction with U.K. and U.S. public health authorities.

The safety and comfort of passengers and crew is always our number one priority. As is currently standard procedure across our fleet, all the ship's passengers were provided with a precautionary health notice advising of widespread Norovirus activity and the health measures to avoid contraction and spread, both on board and whilst ashore.
– P & O Cruises statement

**