Pre-Xmas ambulance call surge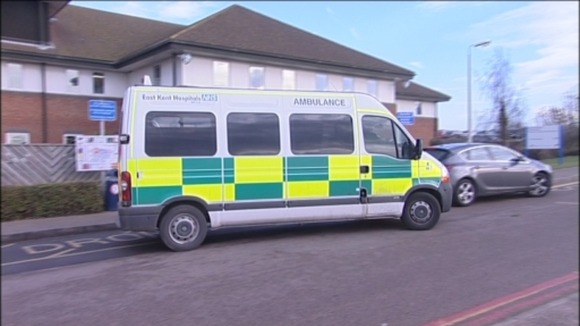 South East Coast Ambulance Service NHS Foundation Trust, (SECAmb), has asked the public for its support, as the number of calls it has taken so far in the run-up to Christmas has been significantly higher than expected.
Christmas and New Year is always an extremely busy time for the ambulance service but the number of calls they received on Friday, 21st December and Saturday, 22nd December this year, was up more than 20 per cent compared with the equivalent Friday and Saturday before Christmas in 2011.
The trust said it was focusing on getting to those who most urgently need its help, but said the increase in call volume meant efforts to reach patients as quickly as it would like were being significantly hampered.
SECAmb has asked people to bear with them over the festive period as it would likely take longer to reach them. The priority is responding as quickly as possible to serious and life-threatening emergencies. The trust said it wanted remind people to only call 999 in an emergency.
The volume of 999 calls we are currently experiencing is far greater than we have ever seen before. All our staff are working flat out to respond to calls as quickly as possible. Serious and life-threatening calls are our priority. We'd ask people to consider whether their call is really an emergency or whether they would be better served by another part of the NHS such as NHS Direct.

Also if people are out celebrating tonight then we obviously want people to enjoy themselves but urge them to be sensible and if drinking alcohol to act responsibly."
– James Pavey, SECAmb Senior Operations Manager

SECAmb has plans in place to manage unexpected increases in demand but has issued some guidance on when to call an ambulance.

If you think someone is having a heart attack (if they have chest pain for more than 15 minutes), if they suffer sudden unexplained shortness of breath, if they are bleeding heavily, if they're unconscious or if they have traumatic back, spinal or neck pain, the advice is to call an ambulance.

People are also advised to call an ambulance if they think someone's injury or illness could is life-threatening, if they think the illness or injury may become worse, or even life-threatening on the way to the hospital, if moving the patients without skilled people could cause further injury, if the patient needs the skills or equipment of the ambulance service and its personnel or if traffic conditions could cause a delay in getting the person to hospital and time could be critical.