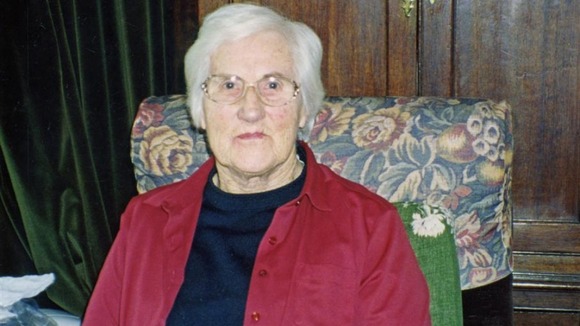 Tributes have been paid to a campaigner who helped to prevent a road being built on the railway tracks near Corfe Castle in Dorset.
In a statement the Swanage Railway Trust said Monavyn Moss, who has died at the age of 94, was 'a determined woman who formed a pressure group preventing a by-pass from being built on the disused railway trackbed through Corfe Castle during the 1970s and 1980s.'
The group said that through her determined efforts, 'Monni', as she was fondly known had ensured the railway could be rebuilt through the village in the 1990s, eventually being reconnected to the national railway system at Motala near Furzebrook in 2007.
Mrs Moss formed the Corfe Castle Eastern Preservation Group, acting as its chairman from 1982 to 1995. The Swanage Railway Trust chairman Liz Sellen said the news of her death had saddened everyone at the organisation.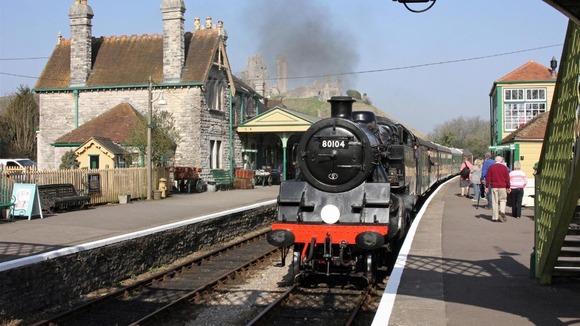 "Without Monni's determined campaigning work, there would not be the Swanage Railway that so many people enjoy today because the line would only have been relaid the three miles from Swanage to Harman's Cross.

"A by-pass on the railway trackbed through Corfe Castle would have meant that the Norden park and ride scheme – taking thousands of cars off the narrow and winding A351 road to Swanage every year – could not have been built.

"The Swanage Railway would also not have been connected to the national railway system and special excursion trains from various parts of the country would not be bringing some 500 passengers a time into Swanage,"
– Liz Sellen, Chairman, Swanage Railway Trust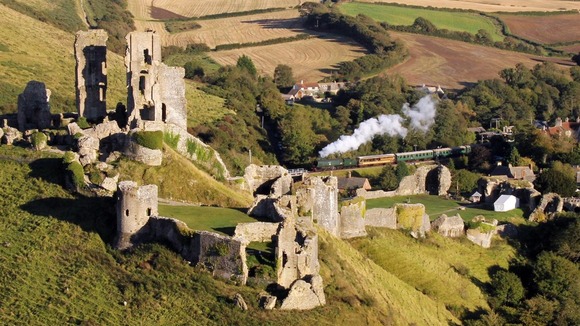 Founder member and volunteer at the Swanage Railway Peter Frost who campaigned alongside Mrs Moss also paid tribute saying:"Monni's leadership and popular following by local like-minded people in Corfe Castle was toplay a major role in influencing her peer group within the parish, district and county councils.
"Monni was determined to give the councils a clear understanding of the feelings of a significant proportion of local people as well as the implications of a by-pass being built on the railway trackbed which would have greatly widened the cutting through the Purbeck Hills and seen the demolition of Corfe Castle station.

"Monni was a very special lady who was prepared to raise her head above the parapet and lead a fight for her community, a fight without which the Swanage Railway as we now know it would not exist.

"She affected the course of history in Corfe Castle – as did Lady Bankes who defended the castle at Corfe against two sieges mounted by Oliver Cromwell's Parliamentarian forces during the Civil War of the 17th Century.

"With the shelving of long-term plans for a Corfe Castle by-pass, Dorset County Council offered a lease of the disused railway trackbed between Harman's Cross, Corfe Castle and Motala near Furzebrook to the Swanage Railway. The rest is history,"
– Peter Frost, Founder member & volunteer, Swanage Railway