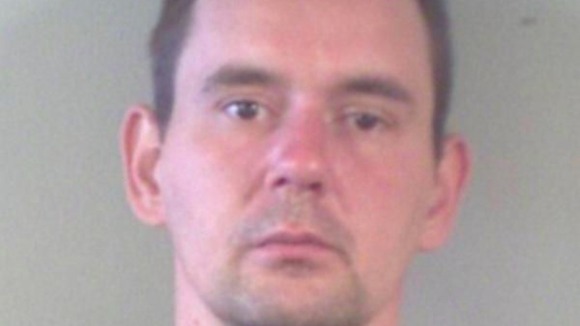 A man who set fire to hospital in Kent, forcing cancer patients who were receiving treatment to evacuate the premises, has been sentenced to eight years behind bars.
Thomas Ashcroft, 35 years-old, of no fixed abode, was arrested following a series of arson attacks on hospitals, hotels and public places during July and August of last year. Ashcroft lit the fires in a bid to distract employees so he could steal cash.
He targeted two Kent-based hospitals, The Medway Maritime and The Kent and Canterbury causing disruption, confusion and fear to patients who were being treated. Ashcroft was caught on CCTV at the Medway Maritime Hospital on 29 August where he started a fire in a store cupboard. Prompt action by Kent Fire and Rescue Service resulted in the blaze being extinguished quickly and no one was injured in the incident. It is estimated that between £10, 000 and £15, 000 worth of damage was caused by blaze.
The following day Ashcroft targeted the Kent and Canterbury Hospital and started a fire in a cupboard. During the evacuation of the hospital he stole £25 from the hospital café. In this instance £70, 000 worth of damage was caused.
Ashcroft was arrested after contacting Kent Police from a telephone box in Ramsgate and handing himself in regarding a separate matter.
After his arrest officers from the Kent and Essex Serious Crime Directorate launched an investigation. Enquiries linked him to three offences in Kent and subsequently to a string of offences across the country. On 15 July he set fire to a duvet in the Hilton Hotel, Victoria Quays, Sheffield. During the incident he stole £130 from the hotel bar and caused just under £3500 worth of damage.
Ashcroft put the lives of hundreds of people in danger to steal money to finance his drug habit. His actions were not only criminal, but entirely selfish and it has cost thousands of pounds to rectify the damage he has caused. To force cancer patients to abandon their treatment is nothing short of sickening and Ashcroft should be ashamed for causing stress and anxiety to those who are fighting serious illness. It is pure testament to the staff at the various establishments targeted and the prompt reactions of the fire service that nobody was hurt, seriously injured or killed.
– Detective Inspector Lee Whitehead, Kent and Essex Serious Crime Directorate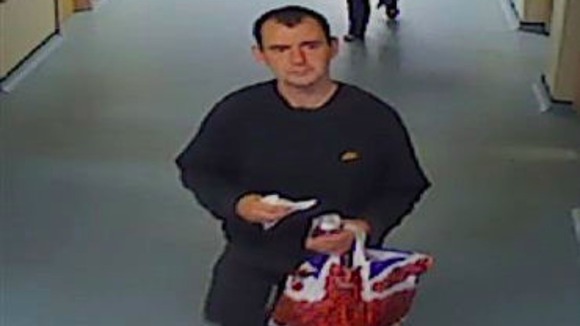 Any deliberate act of fire setting is dangerous and KFRS hopes the jail sentence given today will deter others from this potentially deadly act. While these were small fires, there is no doubt that the quick response and actions of our crew prevented them from turning into a major incident. Our investigators worked closed with Kent Police and the link was soon established, leading us to implement extra precautions at these sites. Hospitals are, by their very nature, inherently safe buildings with robust fire precautions built in; we have an excellent, longstanding relationship with healthcare partners and we thank their staff and the public for being so vigilant during that period.
– Steve Griffiths, Kent Fire and Rescue Service's Director of Service Delivery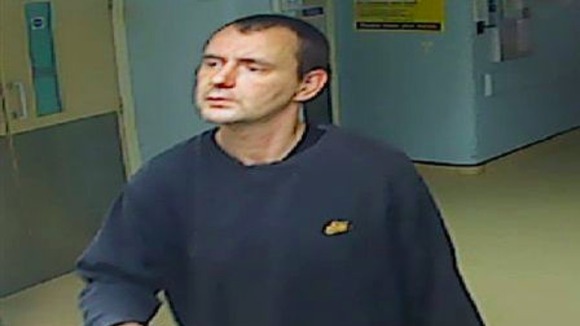 Ashcroft also admitted the following offences:
On 21 July he set fire to a cleaner's trolley at the Midland Hotel in Manchester. Here he stole money from tills in the beauty parlour and gymnasium area.

On 24 July he stole £80 from vending machines and caused around £1,600 worth of damage in the Rotherham Hospital, in South Yorkshire.

On the 26 August at The Royal Albion Hotel, Brighton Ashcroft set fire to a linen cupboard within the hotel, causing the hotel to be evacuated.

On the 27 August Ashcroft committed an arson attack at the Sea Life Centre, Brighton. He stole £500 during the incident. On the same day at The Dome Theatre, Brighton a clothing display was set on fire within the small museum that is there. During the evacuation the till within the café of the theatre was attacked and £82 in cash stolen.

Again on 27 August a fire was started at The Hilton Hotel, South Terminal Gatwick Airport. Staff managed to put the fire out fairly quickly. The fire damage alone is estimated at £500 and the replacement of the fire extinguishers is said to cost around £200.

On 28 August at Crawley Hospital, East Sussex a fire was stared in a linen cupboard on the second floor of the hospital, near to a cancer care ward and during the subsequent evacuation of the hospital the till in the restaurant was forced open and £263 in cash stolen.