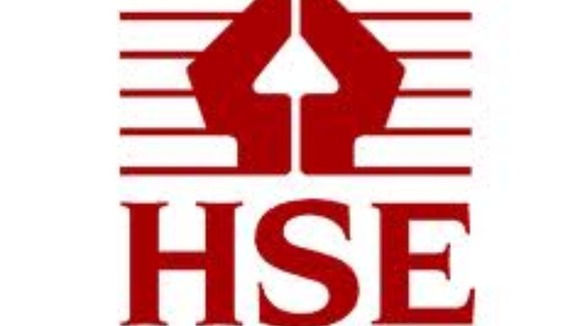 A teenage worker just three weeks into his first job sustained a serious foot injury while using a poorly maintained wood chipper without adequate supervision or training, a court has heard.
Connor Harfield, from Bracknell, Berkshire, then aged just 16, lost all of the toes and most of the ball on his right foot in the incident at Auckland Close in Maidenhead on 23 September 2011.
Now 18, he has been left with permanent impairment, ongoing pain and has been diagnosed with Post Traumatic Stress Disorder and depression.
Reading Magistrates' Court heard today (5 February) that he was working to reduce shrubbery and stumps for Calibra Tree Surgeons Ltd using a mobile wood chipper that can be moved from site to site as a trailer.
The teenager was feeding brushwood into the machine and had inserted his right foot into the chute to speed up the flow. His shoe snagged on the feed rollers and was drawn into the cutting blades.
An investigation by the Health and Safety Executive (HSE) identified that the chipper was poorly maintained and was missing a vital safety bar around the bottom of the feed chute.
Calibra was fully aware of this defect and although a replacement part was on order the company knowingly kept it in interim use in an unsafe condition.
HSE also established that the injured worker wasn't adequately trained or supervised. Although a more experienced colleague was present at the time of the incident he had essentially been left to his own devices and chose a method of work that posed clear risk.
Calibra Tree Surgeons Ltd, of Moordale Avenue, Bracknell, was fined a total of £7,000 and ordered to pay £5,973 in costs after pleading guilty to single beaches of the Health and Safety at Work etc Act 1974, the Management of Health and Safety at Work Regulations 1999 and the Provision and Use of Work Equipment Regulations 1998.
No responsible company would keep equipment with defective safety measures in use, especially a piece of equipment like a wood chipper that is known to be dangerous because of the very nature of what it does. Neither would a responsible company leave a young, inexperienced worker to his own devices around such machinery without adequate training and supervision. Yet that is precisely what Calibra Tree Surgeons allowed, and a teenager has been left with permanent impairment and psychological scarring as a result. It is well known that young people in the workplace are often less risk averse, and they need to be closely and carefully monitored when using machinery. It is also imperative that machinery is well maintained and is pre-checked before use. Had that happened here, this serious incident could have been prevented.
– Daniel Hilbourne, HSE Inspector