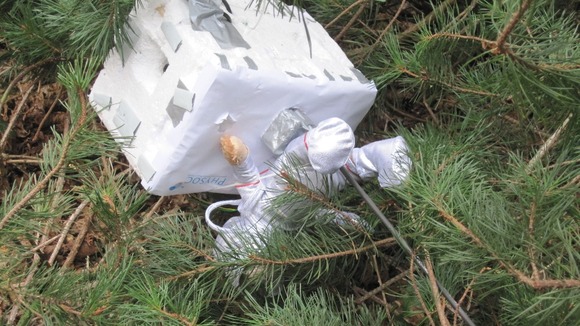 Ground control to Major Ted! Pupils at Toynbee School in Eastleigh teamed up with the Institute of Physics and the University of Southampton to send a teddy bear 34km into space.
Derek the bear's mission was to measure data in the stratosphere. He was equipped with a specially-designed space suit, made to withstand extremem temperatures and keep his data sensors safe for his day above Earth.
He took two stills cameras and a video camera with him to record his epic journey.
The project was the idea of Year 7 to 9 science pupils at Toynbee School as part of a physics experiment. Helped by the Institute of Physics and University of Southampton they launched Derek from near Ocknell Caravan park in Stoney Cross in the New Forest.
We've been running a series of after school clubs to teach the kids about space and some of the physics behind the launch, so this was the culmination of all their efforts. It has helped to generate excitement and interest in physics and shows that you can do some really cool stuff through science."

**
– Cait Percy, Physoc Outreach Officer

Derek landed safely in a tree in Chichester and was later retrieved by the team.