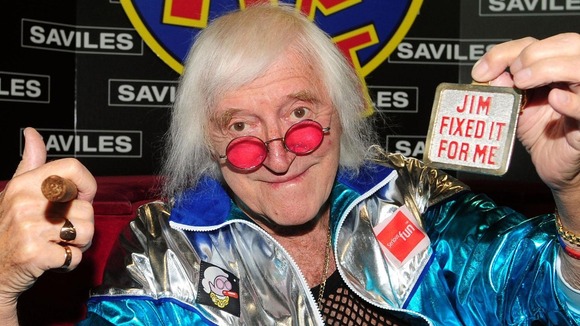 Sussex Police and Surrey Police are both among police forces criticised today for the way they handled allegations of abuse regarding the late entertainer and DJ, Jimmy Savile.
A new report by Her Majesty's Inspector of Constabulary (HMIC) says Sussex and Surrey Police made mistakes and says it has "serious concerns" over why so many victims felt unable to come forward and tell authorities what had happened to them.
HMIC reviewed allegations made against Jimmy Savile while he was alive. They asked police forces to provide all information they had on sexual abuse by Jimmy Savile, recorded before the launch of the current investigation into his abuse, Operation Yewtree on 5th October 2012.
The police recorded just five allegations of criminal conduct and two pieces of intelligence information during Savile's lifetime. The earliest was in 1964. Since 2012, more than 600 people have come forward with allegations against the late entertainer.
The findings in this report are of deep concern, and clearly there were mistakes in how the police handled the allegations made against Savile during his lifetime. However, an equally profound problem is that victims felt unable to come forward and report crimes of sexual abuse. It is imperative that all those charged with protecting these victims do more to encourage reporting, taking the right action to bring perpetrators to justice. We welcome the new measures announced recently by the Director of Public Prosecutions and the Association of Chief Police Officers. But more needs to be done, and it is neither enough nor correct to say 'This couldn't happen now'."
– Drusilla Sharpling, HM Inspector of Constabulary

Although Savile lived in West Yorkshire for much of his life, some of the information reviewed in the HMIC report was identified by Sussex and Surrey. During the course of the review, the Chief Constable of West Yorkshire referred questions relating to the relationship between West Yorkshire Police and Savile to the IPCC.

The HMIC report found that the police made mistakes in their handling of the five allegations and two pieces of intelligence information. It also found that, while there were systems and processes available that could have enabled the forces involved to 'join the dots' and spot patterns, these were used either incorrectly, or not at all.

HMIC said this resulted in a series of failings: to understand the potential depth of Savile's criminality; to encourage other victims to come forward; and to bring about an appropriate prosecution.

The inspectors said a related theme they had identified was the isolation each person felt as a result of believing that Savile had not abused anyone else.

While the report found only seven records, HMIC said it had wider concerns about the way the police manage and use information, and whether national guidance is being implemented by all forces. HMIC will examine this further as part of its review into child sexual abuse and sexual exploitation, which is due to start in Summer 2013.

But HMIC did find that a child reporting sexual abuse today is likely to be better treated than 50 years ago. But it said more needed to be done if children are to receive the full protection of the changes that have been introduced since then.
It is imperative that children and other victims of sexual crimes have the knowledge, the means and the confidence to report what has happened to them. HMIC's report identifies policies and practices which the police must reassess and improve in order to be better able to deal with historical allegations, and to keep our children safe. Building on this examination of Savile, HMIC's programme for 2013/14 will take this work deeper and wider."
– Tom Winsor, HM Chief Inspector of Constabulary.