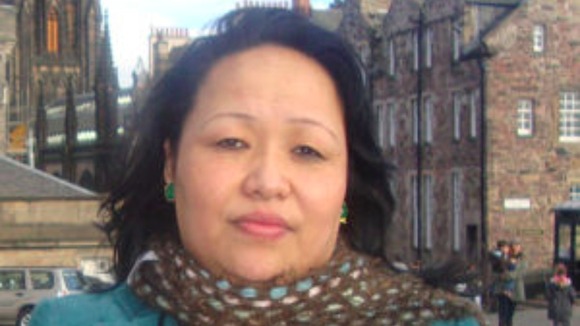 The family of mother-of-three Krishnamaya Mabo, whose body was found in a field off Robin Hood Copse in Arborfield on Monday 3 June, has released a tribute to her.
Krishnamaya, aged 39, was a Nepalese national and lived in Arborfield with her husband Thaluman, 19-year-old son Sesehang, 14-year-old daughter Bhawana and 10-year-old daughter Rosani.
Krishnamaya was a loving wife and mother. She is the best person I have known and was charming, kind and caring to all of her family and friends. She enjoyed gardening and growing her own vegetables as well as taking her daughters shopping. She was like a best friend to them and they were very close.
– Thaluman, on behalf of the family

She was born and grew up in Oyam, in the Panchthar District in eastern Nepal and was the youngest of four children.

In 1993, she married Thaluman and moved into his home in Darimba, in the Panchthar District.
We were due to celebrate our 20th wedding anniversary later this year and I was planning on buying her a special present for her 40th birthday, which would have been later this month. Her death has had a very big impact on our family; my life has turned, my children's lives have turned and we are going to have to adjust to not having her here with us. I feel she was not at peace when she died and this is a very hard thing for our family to come to terms with.
– Thaluman, on behalf of the family

Thaluman had previously joined the British Army's The Royal Ghurkha Rifles (RGR) regiment in Nepal in 1990 and was subsequently posted to various locations around the world, including his first posting in England, at the RGR's regimental base in Folkestone, Kent.

Krishnamaya moved to Folkestone in about 2000 with their children and as a result of Thaluman's military career, they moved to other locations in the UK. Five years ago they moved to Arborfield, where Thaluman currently serves with the Military Provost Guard Service (MPGS) at the local garrison.
We have had a lot of help and support from the Arborfield community, the military community and the Nepalese community, both from here and across the country, which we remain very grateful for.
– Thaluman, on behalf of the family