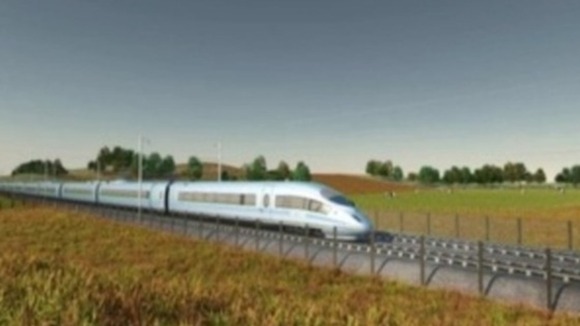 The Institute of Directors (IoD) has joined those calling for HS2 to be scrapped, branding the £50 billion high-speed rail project "a grand folly".
A survey of IoD members found that just 27% feel HS2 represents good value for money, and 70% say the scheme will have no impact on the productivity of their business.
The survey also showed that there was little enthusiasm for the project even in the regions where the benefits are supposed to be strongest.
In August 2011 a survey of IoD members found 54% rated HS2 important to their business. This figure has now fallen to 41%, with the IoD saying that this illustrated "how businesses see high-speed rail as a lower priority than it was two years ago".
The IoD scepticism over the scheme, which will see a first, London to Birmingham, phase completed around 2026, follows a report last week by the Institute for Economic Affairs (IEA) which said the cost of HS2 could be as high as £80 billion.
Our members support increased investment in other aspects of our road and rail network, citing this as more important than investment in HS2.

As many as 80% feel that investment in existing intercity rail services should be a priority, with just 41% saying the same for investment in HS2. A total of 63% believe the money should be spent on other transport projects.

Station upgrades, inter-city improvements, tunnels, electrification and capacity improvements should all be considered alternatives. It is time for the Government to look at a thousand smaller projects instead of falling for one grand folly."
– Simon Walker, IoD Director General