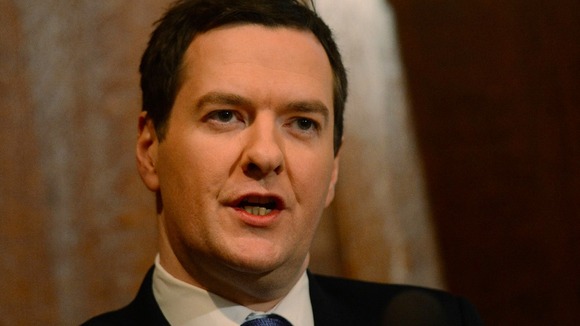 A £67 million push to get cutting-edge technology products on to the market has been announced by the Chancellor as part of a "city deal" to boost Oxford's economy.
George Osborne said the cash - #30 million from central government and the rest provided by local councils and universities - would go to four "incubator centres".
They are designed to help innovative small firms take the step up to marketing and selling to the rest of the world.
Oxfordshire is internationally recognised as a hub of innovation and we haveto keep this up, the Government will set out how we're improving local infrastructure andinvesting in skills so we can take full advantage of these facilities in the Oxford and Oxfordshire City Deal later this week.
– George Osborne, Chancellor

The cash will help fund:
An "innovation accelerator" to support researchers in preparing robotics,car and jet engine parts and super-fast computers for market
The "Oxford Bioescalator" in Headington which promotes technology andexpertise sharing between small bioscience and medical companies
A centre for excellence in engineering technology at Culham, which develops"remote handling" machinery used in the construction industry
High-tech science machinery at the Harwell research centre which alreadyhosts the "Diamond Light Source" particle accelerator
Oxfordshire is already a powerhouse of innovation and wealth creation - it was recently ranked amongst the world's top five 'hotspots' for innovation - and it is crucial that we build on the region's unique strengths. Creating a regional environment in which entrepreneurial activity can thrive is good for Oxfordshire and good for Oxford University in its mission tocontinue to attract the best students and researchers from around the world.
– Professor Andrew Hamilton, Vice-Chancellor of the University of Oxford