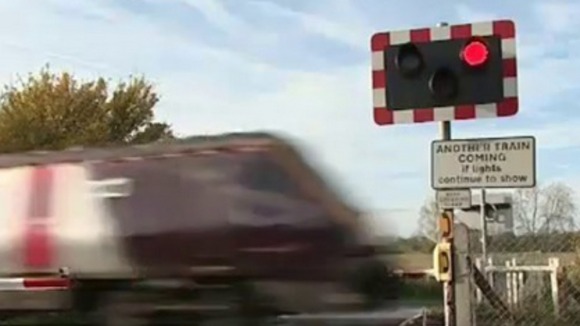 The head of Network Rail (NR) has made a "full and unreserved apology" tofamilies bereaved by level crossing accidents following a scathing attack on thecompany by MPs.
Network Rail has shown "a callous disregard" for families suffering from level crossingaccidents, said House of Commons Transport Committee chairman Louise Ellman.
A report by the committee particularly highlighted the treatment of thefamilies of two teenage girls, Olivia Bazlinton, 14, and Charlotte Thompson, 13,who were killed at Elsenham crossing in Essex in December 2005.
The committee said Olivia's father, Chris Bazlinton, "described Network Rail'sfailure to produce key documents during the inquest into his daughter's death asa 'conspiracy of silence"'.
Today, Mr Bazlinton said that "other families shouldn't have to go throughwhat we have experienced" while Charlotte's father Reg Thompson said: "I stillfind it very difficult to understand how NR failed to consider the feelings ofany of the families involved."
Today, I wish to extend a full and unreserved apology on behalf of Network Rail to all those whose life has been touched by a failing, however large or small, made by this company in managing public safety at level crossings and in failing to deal sensitively with the families affected. Nothing we can say or do will lessen the pain felt by the families of those killed or injured at a level crossing. Today NR is a very different company to the one which existed at the time of these tragic accidents. As we made clear when we pleaded guilty during the Elsenham court proceedings, it was a watershed in the way we thought about our approach to the risk at level crossings, and how we treat victims and their families. As a result of this transformation, level crossings in Britain are among the safest in Europe, but there is still much that we can, and will, do and the committee's recommendations will help us in that endeavour."
– Network Rail chief executive Mark Carne

The Transport Committee's report today, which had called for a full apologyfrom the head of NR, said that hundreds of level crossings could be exceedingofficial death-risk limits.

It added that rail regulators should set a target of zero deaths at levelcrossings from 2020 and that all nine deaths at crossings in 2012/13 werepersonal tragedies which could have been averted.

The committee added that it would be "very concerned" if NR executives gotbonuses this year, given the company was recently held responsible for a 2010incident at Beccles in Suffolk in which a 10-year-old boy suffered life-changinginjuries.

The committee pointed out that NR was fined #500,000 last year after beingprosecuted over Beccles by the Office of Rail Regulation (ORR).

The committee also said it was concerned that the ORR might not have enoughappropriately qualified and experienced staff to provide adequate inspection ofthe rail network or to adequately challenge NR's signalling work plans.

The report went on: "Calculating which level crossings are the most risky iscomplex but we estimate that there may be many hundreds of crossings whichexceed Health and Safety Executive guidance on the acceptable level of fatalityrisk to the public."
Looking back, it's clear that on too many occasions Network Rail showed a callous disregard for the feelings of the families of people killed or seriously injured in accidents at levelcrossings. Victims were erroneously described as 'trespassers' or accused of 'misuse' of the railway when, in fact, they tried to use level crossings appropriately. A lack of transparency around safety concerns at the Elsenham crossing was particularly shocking and raises profound questions about NR's internal culture and accountability."
– Louise Ellman, MP Chair of the Commons Transport Select Committee
The committee highlights the lack of transparency around safety concerns at Elsenham. 'Particularly shocking and raises profound questions about NR's internal culture and accountability' is they way they put it - something we, the families, have been arguing in the eight years since the accident which resulted in the deaths of our daughters in 2005. Other families shouldn't have to go through what we have experienced, and we welcome the fact that the committee wants to see NR transform the way in which it treats families, the way it handles legal issues and that bereaved families should be entitled to legal support at inquests."
– Chris Bazlinton, father of victim
Network Rail showed the utmost disregard to the families, to the point that they never contacted us, showed no concern or compassion at any point and indeed made it very clear that they blamed Charlie and Liv for their own demise up until they were forced to acknowledge their own guilt more than six years after the accident. My daughter died over eight years ago, and still this goes on, and it goes on because of NR's behaviour, because of their refusal over years to acknowledge documents which they knew they had in their possession and to behave in just a human way."
– Reg Thompson, father of victim