Fire crews who rescued a 90-year-old woman from a muddy ditch in rural Hampshire, say she is in a serious condition but is lucky to be alive.
It is thought the woman was trying to release her car from mud, when she became exhausted and ended up submerged herself.
Fortunately she was found by a passing dog walker, after being stuck there overnight: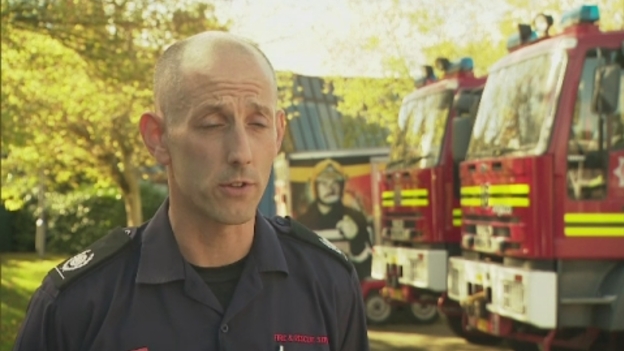 British Airways was left slightly red-faced when a picture of Leeds Castle was was printed on an email sent to customers urging them to visit Leeds, in West Yorkshire.
The airline advertised the "glittering nightlife" in Leeds with a picture of Leeds Castle in Kent and e-mailed it as an 'Autumn deal' to customers.
People were quick to pick up on the blunder on Twitter.
A spokesman for British Airways said: 'We're sorry for the silly mistake. Fortunately our pilots have no trouble at all recognising Leeds.'
Advertisement
Ten of the world's best ice climbers took on the 115m sheer, mostly overhanging, chalk cliff at Scratchell's Bay on the Isle of Wight yesterday.
Competitors had to climb against the clock in the first Red Bull White Cliffs competition.
The location allowed the climbers to use their ice axes and crampons at sea level, in one of the only places in the world where chalk climbing is possible.
Russia's Aleksei Tomilov took the title, reaching the top in just 16 minutes and 46 seconds: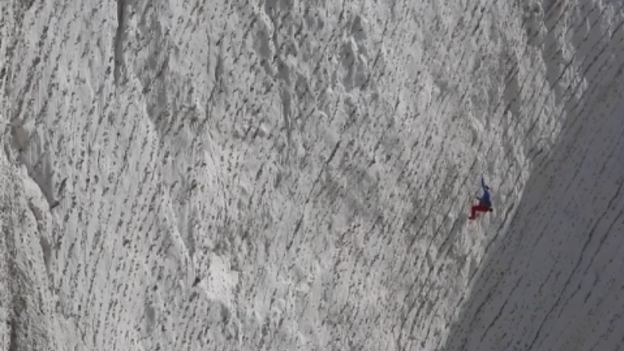 A 31-year-old man has been found guilty of the murder of his identical twin brother who he stabbed to death in a "fit of temper" during a drunken argument at the family home on New Year's Eve.
Robert Cerqua was convicted of killing his brother Christopher by a jury of nine men and three women at Winchester Crown Court after almost 16 hours of deliberations.
The verdict was met with a cry from the public gallery but Cerqua showed no emotion.
The fight took place in the kitchen of the family house in Langdown Road, Hythe, Hampshire, on December 31 last year.
The judge, Mr Justice Teare adjourned the case for sentencing tomorrow. Nicholas Haggan QC, told the jury that Cerqua, who had been drinking, had been involved in an argument with his brother, who worked as a carpenter, which then turned violent.
He said that the parents of the siblings, Peter and Denise Cerqua, were in the property where both sons also lived, when the fight took place in the kitchen.
Mr Haggan said that the defendant told police that he had acted in self-defence.
He explained that DNA found on this knife matched both the defendant and his brother because, as identical twins, they shared the same DNA profile.
Mr Haggan said a blood test showed that Christopher had 230mg of alcohol in 80 ml of blood - almost three times the drink-drive limit- and Robert told police he had drunk six cans of lager and two glasses of red wine before leaving the house.
He also told police that he had a "fiery relationship" with his brother and drink could make him "nasty" and "short-tempered".
BMWs, Range Rovers and a Porsche were among a £1.2 million haul of luxury cars recovered by crime-fighters in an operation to tackle organised crime gangs.
The high-value vehicles, which also included Scania trucks and a hydraulic digger known as a Komatsu Excavator, were found in containers and trailers at UK ports and were destined for African countries, Cyprus, France, the US, Malaysia and Burma.
Out of 44 vehicles recovered last month, 18 were stolen from members of the public from London, Surrey, Hertfordshire and Northamptonshire, as well as Germany and the Netherlands. Officers also discovered a container of parts from at least 29 stolen BMWs.
They were recovered at ports throughout the UK, including Southampton.
Crime-fighting chiefs said some of the cars are used in place of cash for payment to drug dealers.
Advertisement
The largest ship ever to enter the Thames has docked at the DP World London Gateway port.
The 397-metre-long, 56-metre-wide Edith Maersk can carry up to 15,500 standard containers.
A spokesman for the Department of Energy and Climate Change said: "The lights will not go out this winter.
"Up and down the country there are power stations on stand-by that can start pumping out power when needed, and the Government has given National Grid the extra powers it needs to ensure there is enough electricity to keep the lights on.
"There have been some unexpected closures over the past few months and National Grid is buying some extra energy supply to make up for any shortfall.
"The Government will continue to work with National Grid and energy providers to make sure the system remains secure over the coming months."
Load more updates
Back to top