Hampshire Police are thanking the public for their help after a missing 87 year old man was found safe and well.
James Stewart was reported missing yesterday, but found today (Sunday, Sept 21) in the Portsmouth area.
Advertisement
Police in Kent are appealing for witnesses following reports of an assault in Gillingham that left a man with a fractured leg and facial injuries.
At around 9.30am on 16 September, it is alleged that the drivers of two cars were involved in an altercation at the roundabout at the junction of Middle Street and Dock Road.
The first driver got out of his vehicle, a silver BMW, and approached the car behind. The second driver - the victim - got out of this vehicle, a blue Ford Focus, and was reportedly punched and kicked by the first driver.
The offender then returned to his vehicle and drove away, leaving the victim on the floor with two fractures to his leg and injuries to his eye socket.
A 54 year old Gillingham man was arrested on suspicion of assault and bailed pending further enquiries until 25 November.
Anyone who witnessed the incident is asked to contact investigating officer DC Robin Stump on 07980 683675, quoting crime reference XY/033048/14.
Alternatively, to remain anonymous, call Kent Crimestoppers on 0800 555111.
Thames Valley Police have arrested a man following a rape in Oxford city centre in the early hours of yesterday.
A 21-year-old local man was arrested this morning (21/9) on suspicion of rape and is currently in police custody.
The arrest is in connection with an incident shortly after 2am in which an 18-year-old woman was raped in Brewer Street.
These days, thanks to smart-phones, millions of images are uploaded to the internet every second. But does this bombardment make it harder to appreciate a really good photo? That's one of the questions posed at a major new photography festival being held in Oxford where some of the world's leading photographers are showcasing their work. Among the exhibitions, the World Press Photo Competition, being shown at Oxford Brookes University. Rachel Hepworth has a snapshot of what's on offer. She spoke to festival organiser Robin Laurance and Alice Honour, Associate Dean at Oxford Brookes.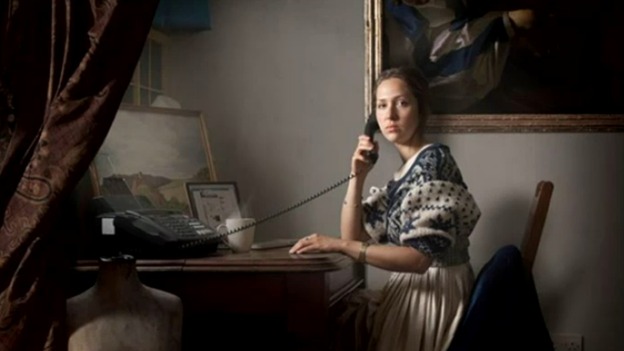 Advertisement
Thousands of runners are taking part in Reigate's first half-marathon, in aid of three local charities.
The Children's Trust at Tadworth, East Surrey Samaritans and Surrey and Sussex Air Ambulance will benefit from funds raised at today's event.
The route, which starts and finishes in Priory Park, passes through Woodhatch, Meath Green and Ironsbottom and alongside Reigate Heath.
About 5,000 runners are expected to take part.
A fitness and food festival is also taking place in Priory Park during the day.
A Guinness World Record attempt for the biggest sailing race in the world is taking place at venues all around the south coast.
Bart's Bash has been organised by the Andrew Simpson Sailing Foundation.
It will feature more than 13 thousand sailors and has so far raised more than one hundred thousand pounds for the charity.
Olympic gold and silver medalist sailor Andrew 'Bart' Simpson, died in an America's Cup training accident last year.
Over 550 sailing venues in more than 50 countries are so far signed up to take part in Bart's Bash including a number across Dorset, Hampshire, Kent and Sussex.
As Bart's closest and oldest friends, Sir Ben Ainslie and two-time Olympic champion sailor Iain Percy are spearheading the Bart's Bash crusade.
One hundred years ago more than 1,400 men who lived in Medway were killed in one hour following the sinking of three war ships.
At the start of World War One, three cruisers - Aboukir, Cressy and Hogue - were torpedoed and sank on 22 September 1914, weeks after the start of the war.
A century on from the disaster, the Mayor of Medway Cllr Barry Kemp is set to welcome the relatives of those who died to the St George's Centre in Chatham - an apt location steeped in naval history.
The event has been arranged by the Live Bait Squadron Society, made up of the relatives of the men on the three tragic vessels.
Relatives and descendants will be present to share photos, letters, memorabilia and memories.
Load more updates
Back to top