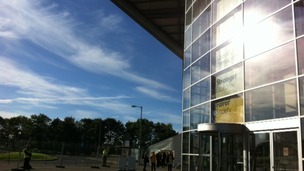 Delegates from the South have arrived in Glasgow for the annual Liberal Democrat party conference.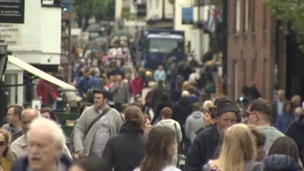 Teenagers have taken up the cause of those fleeing danger in other countries to create a drama outlining the plight of refugees.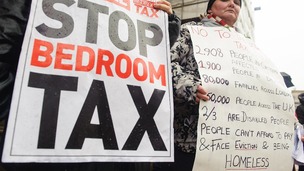 There's no doubt we need to tackle the rising housing benefit bill but are new welfare reforms a fair way forward?
Live updates
People warned fireworks must be stored properly
People living in Kent are being warned that fireworks must be stored properly after two large hauls were found in dangerous circumstances.
Mark Rolfe from Kent Trading Standards says they found thousands of pounds worth of fireworks on a raid recently.
Sangheeta Bhabra spoke to him earlier.
Flight path shake-up for region
by Mike Pearse, Transport Correspondent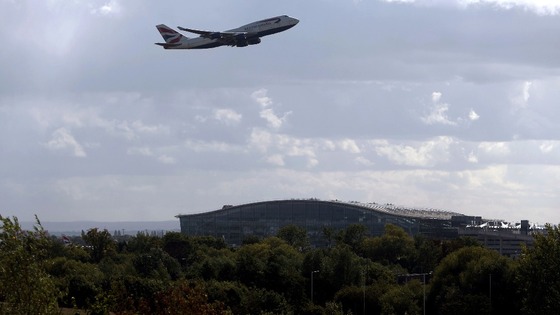 While many could see fewer planes flying over them others could see more and that will prove highly controversial.
The move will lead to the current flight path map being ripped up and redrawn and should also see delays cut, less fuel burnt and emissions reduced.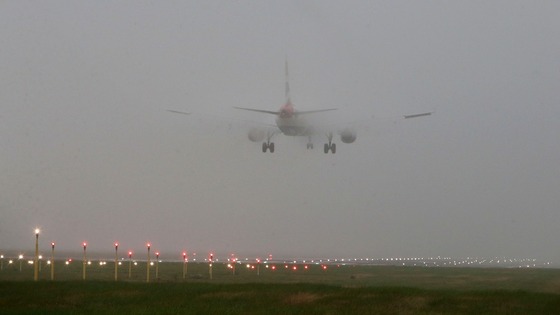 It is part of a new directive from Europe to simplify and make airspace more efficient and cope with increasing demand. It is not connected with the current review of runways by Sir Howard Davies.
But the move could allow for half a million more planes over the south east a year in a thirty year period. That is the Government forecast to allow for passenger growth.
Some flight paths could be altered or moved altogether. At the moment flight paths are over a wide area.
Using new technology there could be more accurate routes with increased numbers of flights concentrated on them. That means fewer planes flying over a wider area and more on the new routes.
Advertisement
Crime spree trio jailed
by Sarah Saunders @SSaundersITV
A mother has spoken of her terror when a hammer-wielding gang robbed her house in Kent in broad daylight. The three men thought they could escape justice by wearing hoodies - but a secret camera captured their faces. Sarah Saunders spoke to mother-of-three Toni King.
Crime spree trio jailed
A woman has been speaking about her terror when three men burst into her home in East Kent and threatened her before stealing jewellery and cash.
The men who took part in two burglaries and two robberies in less then two days have been jailed for a total of thirty years. Toni King was grabbed around the throat and threatened with a hammer at her home in the village of Aylesham
Crime spree trio jailed
Three men who committed two burglaries and two robberies in less than two days have been jailed for a total of 30 years.
Their crime spree began in January when a house was burgled in East Farleigh in Maidstone and the victim's Saab car was stolen using car keys that the offenders found at the address.
The Saab was driven to Cranbrook where it was then involved in a second burglary. At the scene the offenders dumped a child car seat from the car on the victim's driveway and then stole electrical items and jewellery.
Following the two burglaries, the car was driven to Ayelsham, Canterbury where the team's next team victim was alone.
At around 2pm, the 37 year-old reported seeing three men walking past her window and she went to investigate. As she opened the door three men barged past her into her home, and she was grabbed around the throat and threatened with a hammer. Jewellery and cash was stolen from the address.
Two days later a second robbery was committed. A 52 year-old woman in Folkestone was threatened with a large kitchen knife and pulled to the floor by her hair, causing a lump of it to fall out.
She managed to escape and attract the attention of a passing motorist. Some of the jewellery that was taken was recovered by officers. A car was also taken.
Having viewed CCTV from the property, detectives from Maidstone police station identified the suspects. Jeremy Waller, George Dunn and Anthony Wood have been sent to prison.
Disabled transport slammed
If you use a wheelchair getting on and off buses and trains can be a real headache. Some buses don't have ramps, and if they do not all drivers are happy to use them. If you want to use a train you have to make arrangements two days in advance.
Heather Edwards spoke to wheelchair user Adrian Money and Peta Wilkinson from the Enham Trust.
Advertisement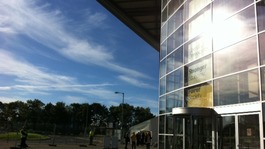 Delegates from the South have arrived in Glasgow for the annual Liberal Democrat party conference.
Read the full story
Houses see more sellers
Surveyors with increasing new instructions rose to a balance of 26% in August, from 16% in July, a report by the Royal Institution of Chartered Surveyors (RICS) showed.
And surveyors seeing house prices rise rather than fall climbed to the highest level in almost seven years with a balance of 40%, as the market is fuelled by Government stimulus schemes such as Help to Buy and Funding for Lending.
Environmentally friendly fishing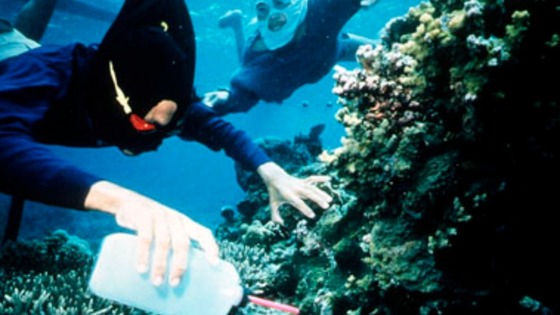 Environmentally friendly fishing
Brighton Sea Life centre has teamed up with Portuguese scientists to try and combat fishermen who use cyanide to help with their catches. Using the poison is illegal but still widespread.
The Sea Life Centre will be able to find out if a fish has been exposed to cyanide without having to kill and dissect the fish first.
Load more updates