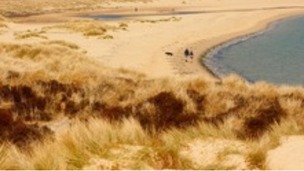 The best beaches that excelled in the "Good Beach Guide" by the Marine Conservation Society.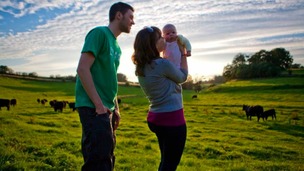 A couple from Oxfordshire say they've saved nearly £900 after giving up supermarkets for a year. Here are their top tips to save cash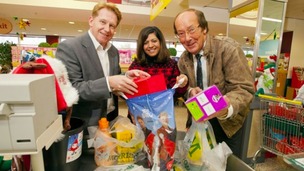 As part of our Text Santa campaign, Fred, Sangeeta and Simon went bag packing at a local supermarket.
Live updates
Cotswold wildlife park celebrate Easter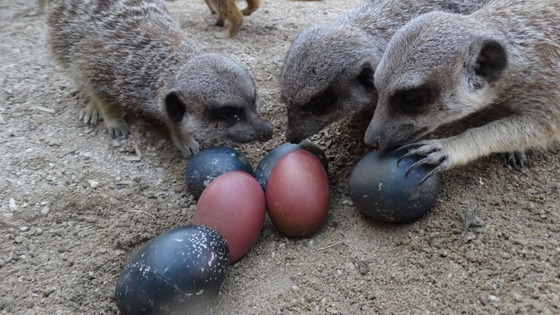 Animals at an Oxford wildlife park have been spoilt today as part of their Easter celebrations.
Keepers at Cotswold Wildlife Park have treated the animals with their own versions of Easter eggs that include animal enrichment.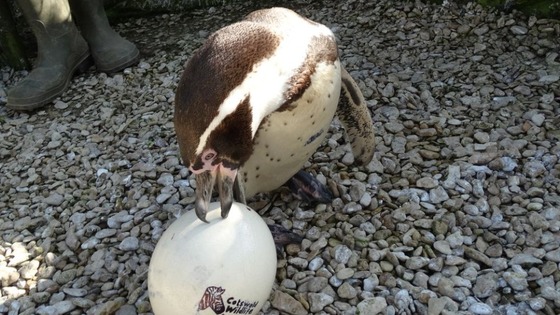 Chris Kibbey, Section Head of Primates at Cotswold Wildlife Park, said: "Who doesn't love Easter? Chicks, Lambs, nice weather and of course Easter eggs. This Easter week seemed the ideal time to give our group of Meerkats some decorated eggs as enrichment.
"The Ostrich eggs have mealworms inside and the Chicken eggs are hard boiled. By rolling the eggs around, the Meerkats need to work hard to receive their reward. This keeps them busy and helps stimulate them."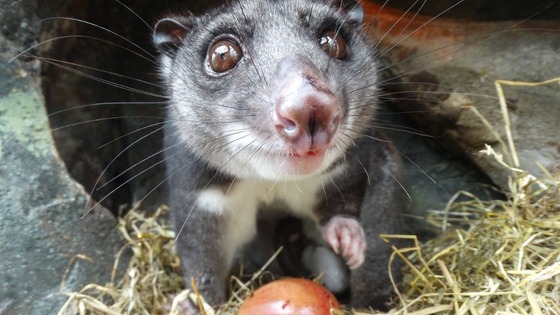 Record number of good beaches
Beaches across the South and South East have been judged as the best in the UK, which is good news for many residents and businesses. Water quality and sand cleanliness are the main two deciding factors but, as Martin Dowse reports, more bad weather this summer could be detrimental for the sea.
Advertisement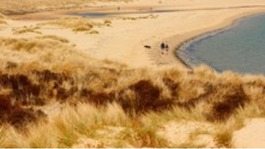 The best beaches that excelled in the "Good Beach Guide" by the Marine Conservation Society.
Read the full story
Record number of good beaches
By the end of 2015 all designated bathing waters must meet the new minimum "sufficient" standard under the revised EU bathing water directive. This will be twice as stringent as the current minimum standard and means that some beaches will need to do more to make the grade in the future.
These include reducing pollution from sewage discharges, agricultural run-off and urban diffuse pollution, fixing mis-connected sewers and putting in place more steps to help dog owners clean up after their pets.
This year more than 160 English and Welsh beaches featured on www.goodbeachguide.co.uk will be linked to the Environment Agency's daily pollution forecast which will indicate when there may be an increased risk of pollution due to heavy rainfall.
Record number of good beaches
The Marine Conservation Society (MCS) said that last year's dry summer - the driest since 2003 - has resulted in more bathing beaches than ever being "recommended" for their excellent water quality in its annual Good Beach Guide.
The MCS rated 538 out of 734 (73%) UK beaches tested during last summer as having excellent water quality - 135 more than the previous year.
There were also fewer failures, with just 14 beaches tested last summer failing to reach minimum water quality standards.
In the South East of England there were no failures at all, meaning all monitored beaches met the standards set.
Penguins hatch at Drusillas Park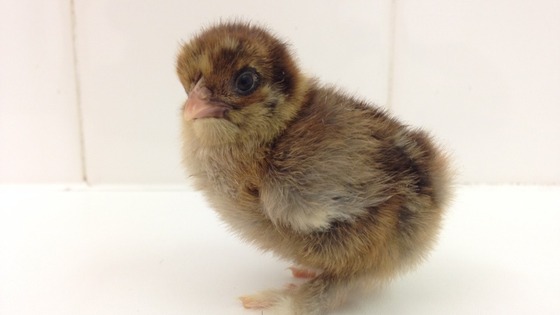 A rare penguin chick has hatched with the help of zookeepers from Sussex after a difficult birth.
The Humboldt chick emerged from its shell on Wednesday 2nd April after staff noticed a small hole in the egg.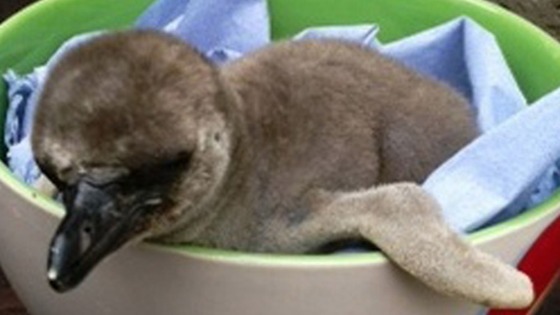 Humboldt penguins usually hatch after 40 days with greyish feathers and both parents work together to feed and care for their young.
The chicks tend to leave their nest at around 10-12 weeks.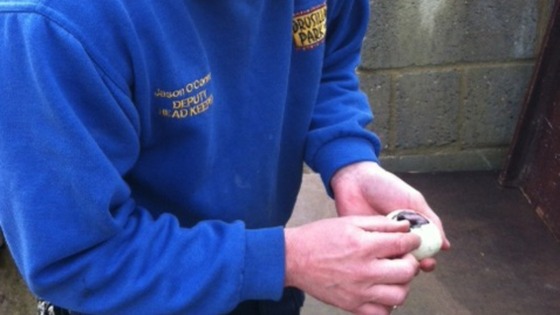 Deputy Head Keeper, Jason O'Connell commented: "Hatching can be a difficult time and it can take a while depending on the chick's own strength. The chick is doing really well now and we are pleased with his progress.
"He will be cared for by his parents within the safety of the nest box over the next few weeks, before finally waddling out onto the beach in time for summer."
Advertisement
Kent's walking gorilla celebrates birthday
A Kent wildlife park is celebrating the birthday of one of their most famous animal residents.
Ambam the gorilla went viral in 2011, when a video of him walking upright like a human was shared worldwide.
Port Lympne Wildlife Park are holding a special party for the western lowland gorilla by giving him a very special birthday cake and celebrations at the park.
The gorilla developed his unusual skill of walking on two legs when he was hand-raised after being separated from his mother.
Suggestions needed for Canterbury Monopoly
by David Johns (@davidjohns_itv)
Now what do you think links a top hat, a car, a dog and an iron? It's the board game, Monopoly - those are the classic pieces. It's normally based around London of course but now the makers have announced a version for Canterbury.
It beat off all the other towns in Kent in a public vote - and now there's ANOTHER vote to choose which locations in the city will make it onto the board.
David Johns reports, speaking to game developer Dan Taylor and Nick Papadopulos from Canterbury Cathedral.
Nominations for locations should be sent to canterbury@winningmoves.co.uk or by post to: Canterbury Monopoly, Winning Moves UK, 7 Praed Street, London W2 1NJ
Prehistoric monsters invade Brighton park
Prehistoric monsters have been found roaming Pavilion Gardens in Brighton.
This frightening specimen and its smaller, and rather cuter, counterpart are both puppets controlled by a group of Australian artists.
When they're not scaring tourists they'll be performing as part of Dinosaur Zoo across our region. Lead zoo keeper Lindsay Chaplin explains.
Rare sextuplet lambs born in Dorset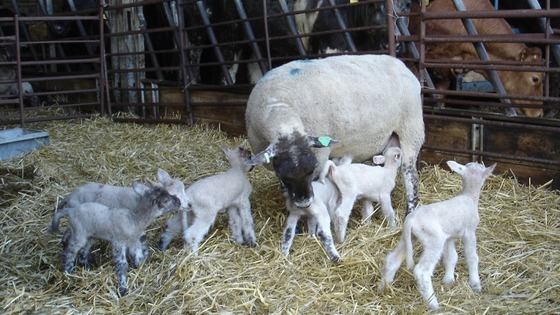 A farm in Dorset is looking after newborn sextuplet lambs, which is unprecedented in the UK.
Colesmoor Farm in Dorchester were surprised at the unusual birth of six lambs at the same time - as even quintuplets are rare in the UK.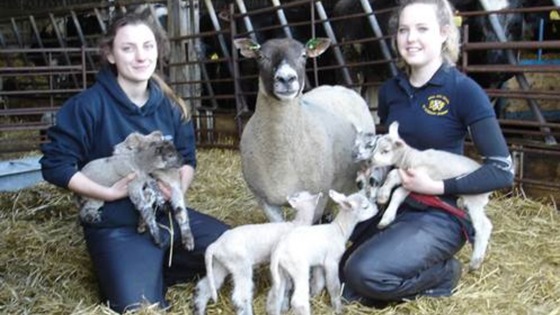 The owner of Colesmoor Farm said: "Although we have lots of triplets and quadruplets and the occasional quintuplet from our 300 ewes, we have never heard of a commercial ewe having six good lambs.
"She had been pregnancy scanned to have five lambs so it was a nice surprise for Emily, our night time lamber, when a sixth turned up. She will probably rear three of them and the other three will join our other orphan lambs."
Load more updates