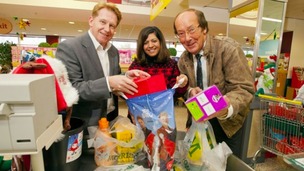 As part of our Text Santa campaign, Fred, Sangeeta and Simon went bag packing at a local supermarket.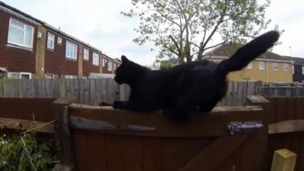 They say a cat has nine lives - Norman from Ashford certainly does. His owners thought he'd died but then he returned from the dead.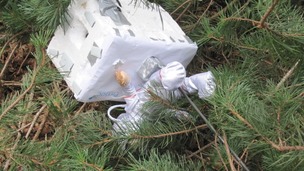 Students at a Hampshire school have launched a teddy bear into space as part of a physics outreach project with Southampton University.
Live updates
Endangered gorillas in Kent
A family of endangered gorillas have arrived at their new home at an animal park in Kent. The eight western lowland gorillas are headed up by Kouillou. The group are now settling in at the Port Lympne Wild Animal Park park near Hythe.
Canine partners changing lives
A charity in West Sussex who train dogs to help the everyday lives of disabled people is looking for help to give some of them a home for a period of time.
The dogs, trained by Canine Partners, can help with tasks such as emptying the washing machine and getting milk from the fridge.
The families who look after the dog for a short period of time will be called 'poppy parents'.
To find out how to become a poppy parent go to: www.caninepartners.org.uk
Advertisement
It's goodbye to Poirot
He is one of our best loved detectives - but Hercules Poirot - is about to solve his last case.
The Belgian detective, famous for his little moustache and his little grey cells, has been on our screens for 25 years.
But how does David Suchet, the actor who portrays Poirot on our television screens, feel about calling it a day? Simon Parkin has been to find out.
Gothic church cash boost
An iconic, gothic-style church in Kent could be in line for hundreds of thousands of pounds of Lottery cash. St Augustine's in Ramsgate was built by the renowned architect Augustus Pugin, who also designed Big Ben in London.
The Church wants to build a visitor centre honouring both Pugin and St Augustine, as David Johns now reports.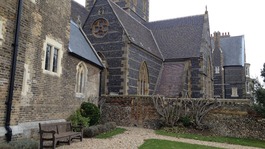 St Augustine's Abbey in Ramsgate is the birthplace of English Christianity and where I discovered the joy of learning history and heritage.
Read the full story
Oldest paper boy to retire
He's been a paper boy for so long that in actual fact he's no longer a boy - but a pensioner. But Ted Ingram is so spritely that he's still doing his daily paper round - at the grand old age of 94.
Well Ted is more used to delivering the news, but now he's making it. You see after 71 years he's decided to call it a day and put his feet up. Duncan Sleightholme has been to see him.
Advertisement
Cerne giant's Movember mouser
The Cerne Abbas Giant has a new look. In support of Mo-vember, the Dorset landmark is sporting a moustache.
The giant will wear the grass moustache for the next month. Movember aims to raise awareness of the health risks facing men by encouraging people to be sponsored to grow a moustache. The giant's moustache is 12 metres long.
Children bury time capsule with Royal Navy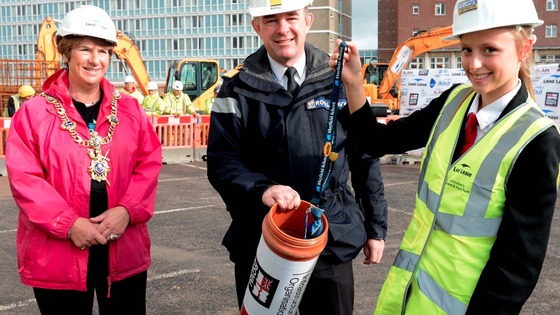 A time capsule created by schoolchildren has been buried beneath foundations for new Royal Navy living accommodation in Portsmouth.
Sixteen children from three Portsmouth and Gosport schools buried the capsule at Portsmouth Naval Base underneath the new Falklands Block which is due to open at the end of next year and will provide accommodation for 270 sailors. It will eventually replace the ageing Britannia Block.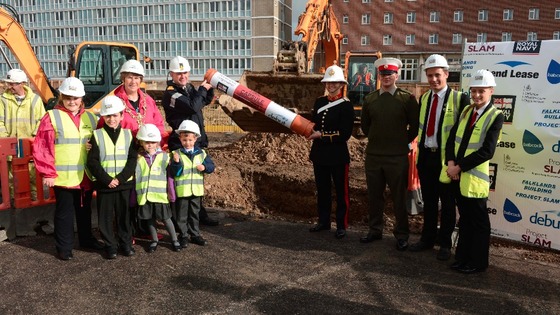 The pupils – from Solent Infant and Mayfield schools in Portsmouth and Bay House at Gosport – tied the event into their classroom studies and discussed what items were most relevant to include in the capsule.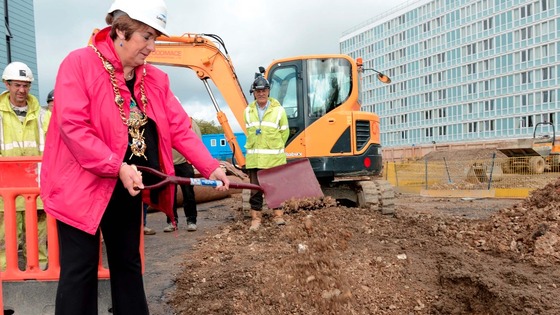 Among the contents was a school pullover and tie, toys, coins, and school newsletters. Some pupils had written letters on topics such as poverty and global warming.
The time capsule will be dug up in 75 years time and will provide a snapshot of life in 2013.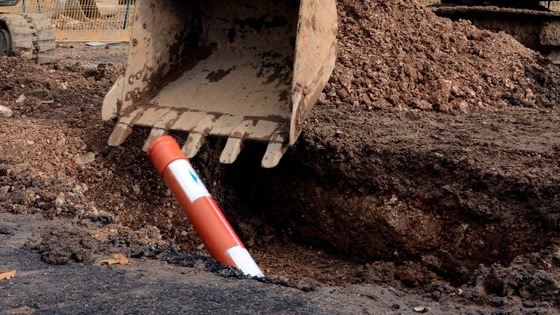 Sailing the seas... in a pumpkin!
A daredevil claims he has set a new Guinness World Record for the fastest 100 metres on water in a pumpkin.
Dmitri Galitzine completed the unusual task in 2 minutes.
His record attempt was recorded by independent adjudicators, and will be examined later, Guinness World Records said.
It had said Mr Galitzine would have to complete the 100m paddle within three minutes to set a new record.
Children's trip of a lifetime
Sir Cliff Richard surprises some children at Heathrow who are on their way to Florida with a special song.
Load more updates