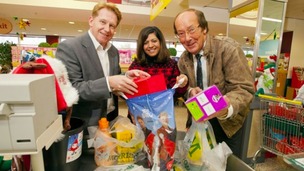 As part of our Text Santa campaign, Fred, Sangeeta and Simon went bag packing at a local supermarket.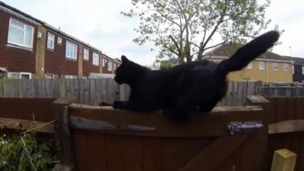 They say a cat has nine lives - Norman from Ashford certainly does. His owners thought he'd died but then he returned from the dead.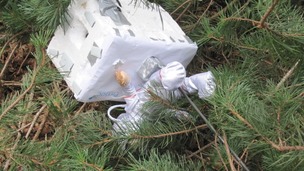 Students at a Hampshire school have launched a teddy bear into space as part of a physics outreach project with Southampton University.
Live updates
Dorset woman awarded for rescuing birds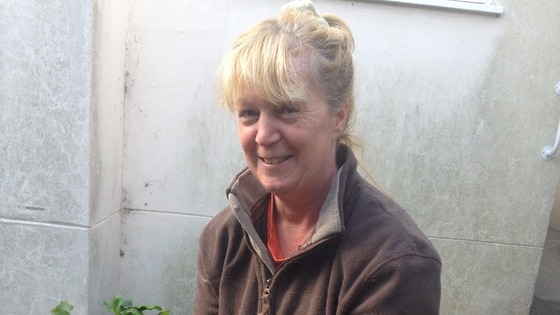 A woman from Southbourne in Dorset is to receive a special award from the International Fund for Animal Welfare (IFAW) at the House of Lords tomorrow, recognising many years of dedication to rescuing and rehabilitating injured or abandoned birds.
Lynne Parker has rescued hundreds of birds, both wild and domestic, over the last 21 years and is often called on by local vets, residents and rescue organisations to provide emergency treatment, food and accommodation.
She single-handedly cleans and cares for the birds until they are ready for release back into the wild where possible, or transferred to a local rescue centre to make space for new emergency cases.
She is creating a special 'reproofing' pool in her garden to ensure that birds affected by oil spills, or which have been traumatised, have regular access to water and do not lose the waterproofing on their feathers, which can occur when a bird is stressed.
Children's trip of a lifetime
Sir Cliff Richard waved off 200 hundred children from across the South East who are on their way to America at Heathrow yesterday.
They are a group of seriously ill and disabled youngsters taking part of a trip to theme parks in Florida. The trip was organised by a Buckinghamshire charity called Dreamflight.
Sir Cliff's full interview is below:
Advertisement
Grandparents are relied on more than ever
Ivan and Debra Walker have done such a good job of looking after their five grandchildren - they've been voted Britain's Best Grandparents.
Charities say we are relying on nan and grandad more than ever. Victoria Davies has more.
Swan on train line causes delays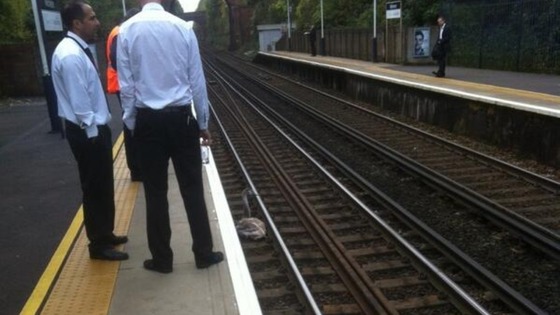 Trains leaving and arriving Winchester were disrupted this morning because a swan was on the train tracks.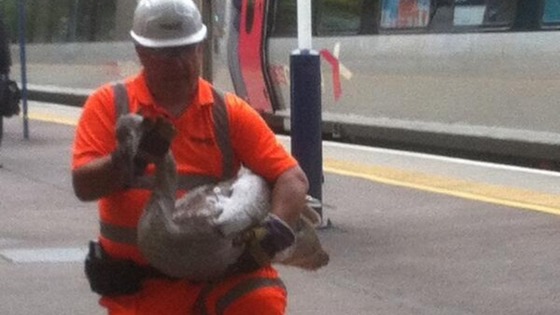 It happened in the middle of rush hour, 8 am and caused a train running between Birmingham and Bournemouth to be delayed by 30 minutes.It was eventually rescued by a worker and passed on to the RSPCA.
Smallest cinema in the country
Video. The big screen has never been so.....miniature! A new underground cinema has opened in Bournemouth, the smallest permanent movie theatre in the country.
But don't expect to see White House Down or The Smurfs 2 on the bill. The Colosseum is for Hollywood purists, old-school film fans who miss the golden age of movie-going. Martin Dowse went to find it.
Wonky veg what nature intended
Harvest festivals are taking place around the region to celebrate the food grown on the land. It seems we like our fruit and veg when it's good-looking, Grade I produce. But if it's slightly misshapen, we aren't so keen. Many shops reject so-called ugly fruit and vegetables.
One supermarket, though, has defended itself saying it will still buy such crops. Seth Conway has been looking at the issue.
Advertisement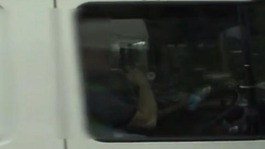 Police have released video footage of a lorry driver brushing his teeth and a woman putting on make-up while driving along a busy motorway.
Read the full story
Vampires set UK record
503 vampires set UK record.
Vampires set UK record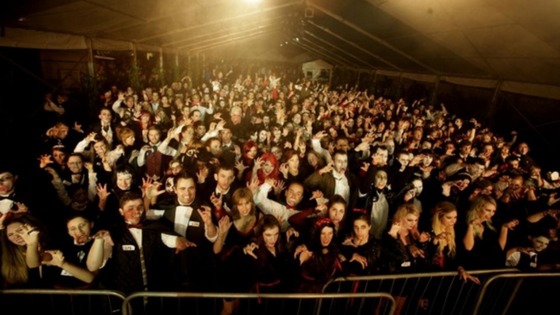 In a sea of black capes, red dresses and fanged teeth, vampires from across the UK swooped in to the Shocktober Fest Halloween festival at Tulleys Farm near Crawley, Sussex last night. 503 vampires turned up setting a new UK record.
Organiser Stuart Beare said: "We had a fantastic turnout of vampires, it was a busy night with well over 2000 on site, and some very imaginative costumes. However because of the strict Guinness dress code for vampires there were many who could not be officially counted. "
The current Guinness World Record was set in America. !039 vampires gathered to take the accolade.
Gherkin climb in diving suit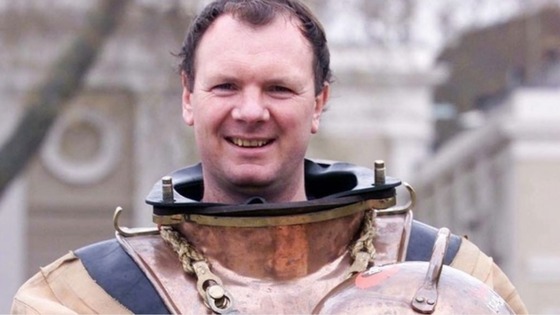 A charity fundraiser from Essex has climbed all 1,037 steps inside the Gherkin whilst wearing a 1940s deep diving suit to raise money for charity.
Lloyd Scott MBE wore the 140lbs suit as he climbed 38 floors on Saturday as part of his own Britain's Personal Best challenge.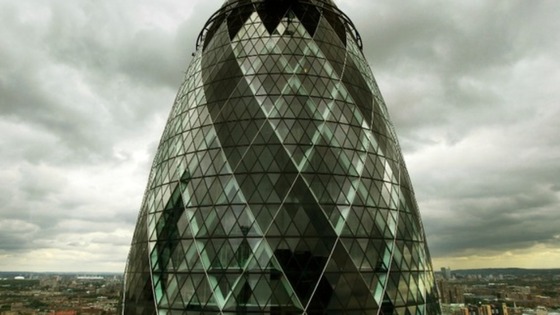 Load more updates