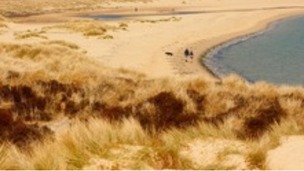 The best beaches that excelled in the "Good Beach Guide" by the Marine Conservation Society.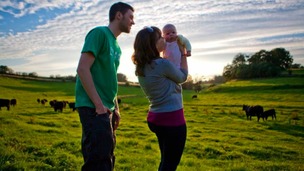 A couple from Oxfordshire say they've saved nearly £900 after giving up supermarkets for a year. Here are their top tips to save cash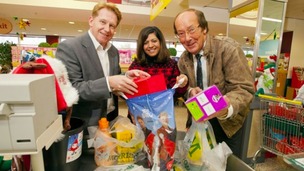 As part of our Text Santa campaign, Fred, Sangeeta and Simon went bag packing at a local supermarket.
Live updates
Thousands watch medieval jousting tournament
The sound of gunfire and cannons echoed around the West Sussex countryside earlier as this year's Loxwood Joust came to an end.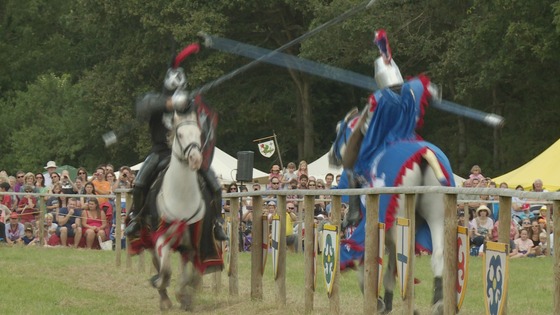 6,000 people gathered from across the realm to watch Sussex soldiers clash with the King's men at the festival that celebrates all things medieval.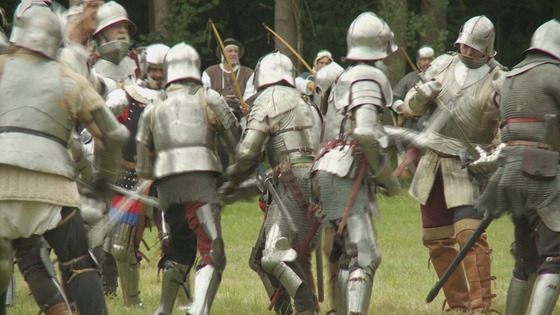 Piano big hit with Brighton passengers
A piano has appeared in Brighton train station for any commuters who feel like a quick tinkle on the ivories.
It has already proved a big hit with passengers and staff alike - with a number of them deciding to have a quick go.
Advertisement
Pigeon catches ride on Navy ship
A Royal Navy ship was joined by an unexpected visitor on board last week - a young pigeon.
Steve, as he was named by crew members, was found in a hangar at the top of HMS Ocean.
There were no parents to be seen so the crew took on the pigeon's care -including feeding him by hand - until the ship docked a few days later in Southampton.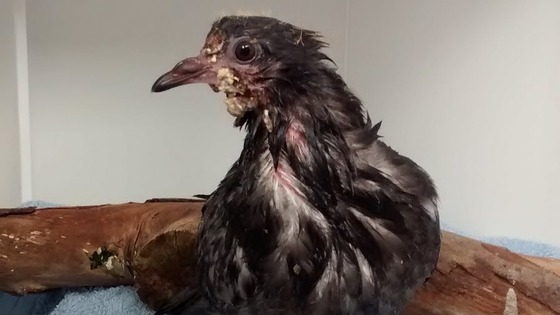 When the ship returned to Southampton on the 19th July, one of the crew handed Steve the pigeon over to the RSPCA and the bird is now being after in Fareham.
He will continue his rehabilitation at the charity's dedicated West Hatch wildlife centre in Taunton, from where he will be released back to the wild once he is ready.
This was certainly one of the most unusual places we've collected a bird from.

"The crew, especially Sam, the crew member who looked after Steve, and the captain, went above and beyond to care for this young bird who wouldn't have survived without their help. We can't thank them enough for their efforts.

"The future looks good for Steve - he just needs to build his strength to get ready for the wild and he can do that in our specialist aviaries now that he's eating for himself."
– Inspector Ward
100-year-old brandy unveiled to Poole RNLI
A brandy bottle that was left to the charity in a woman's will has been unveiled at the Poole RNLI centre today.
Mary Sennett left a note alongside the bottle with instructions to keep the bottle until 2014, where it should be sold at auction for the RNLI and WWF UK.
The special brandy was locked away in a safe by the RNLI after Mrs Sennett passed away in 1990.
End of an era - Demolition for Didcot cooling towers
Local residents from Didcot have been posting there perspective on the power station demolition to YouTube and other social media sites. This view from Danielle Perry's page.
Sunshine and fun: Your pictures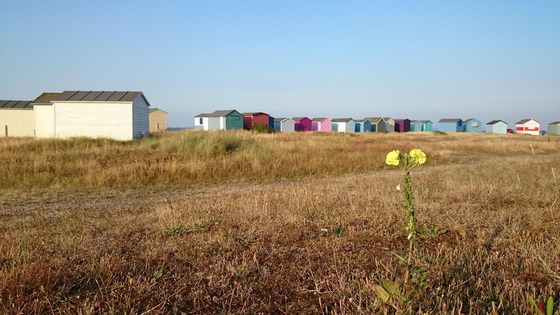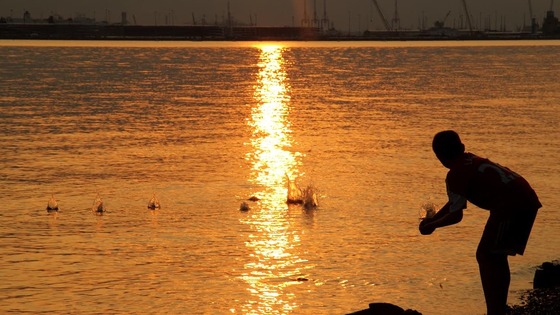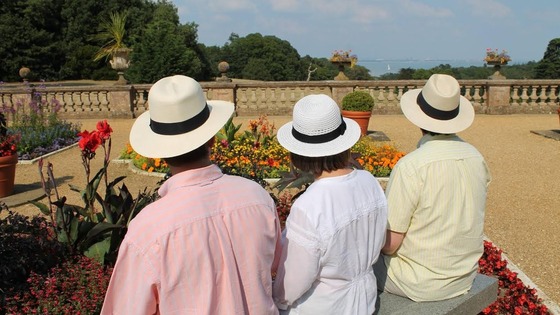 Advertisement
World War One mystery message found in folds of a kilt
A mystery message has been found in the folds of a kilt, which dates back to the First World War.
As economic historian Dr Helen Paul was removing the packing stitches from the kilt, which has been passed down her family over many years, she discovered the note.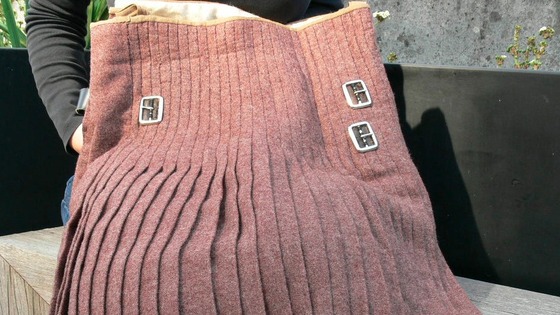 The University of Southampton academic hopes to trace the descendants of the seamstress who left the note of the kilt which was destined for a soldier heading to the frontline. The note reads:
"I hope your kilt will fit you well & in it you will look a swell If married never mind If single drop a line Wish you bags of luck & a speedy return back to Blighty"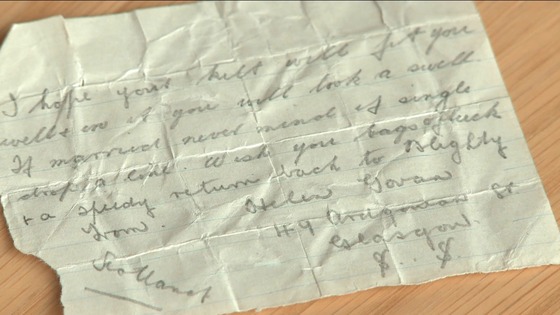 The kilt would have been made for a soldier sent to fight in the war, but some some unknown reason, it was never unpacked or worn.
Helen says, "This garment has been in our family for a number of decades, and until recently, we were completely unaware there was such an intriguing secret hidden in its folds. It was a real surprise when the note fell out.
"My father tried to trace any relatives of the note's author a few years ago, but his efforts failed and I'm hoping to pick up where he left off.
"There are many unanswered questions. We don't know how many of these poems this lady sent. Was this a one off, or were there many more lost to the battlefield, or even still existing undiscovered? If there were more, did anyone ever answer her message and indeed did she ever meet and marry a soldier returning from the war?"
Sunshine and fun: Your pictures
Temperatures are sizzling in the South - hotter than in Portugal or Spain, with a high expected today of 86F.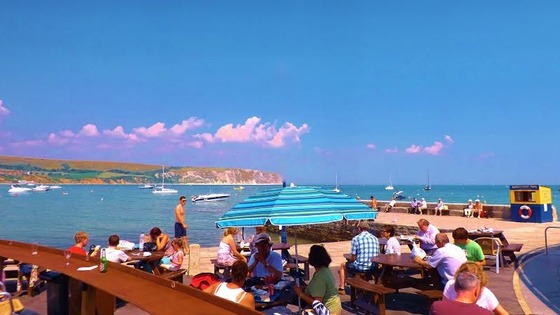 Yesterday, the South was the hottest place in the country - 29.9C (85F) - in the Solent, in Hampshire. Will it last?
Send your summer pictures, in our region, to our website itvnewsmeridian@itv.com
The Great Bustard (the heaviest flying animal alive today) was once very much part of the British wildlife but sadly this spectacular bird was hunted to extinction in this country by the 1840's.
When close to hatching, the eggs were checked three times a day, and as soon one started to hatch it was moved to a special unit with high humidity.
Birdworld has a long history with the Great Bustard Reintroduction project and looks to raise awareness of the plight of the bird species.
It is always a great opportunity when avicultural skills can be used to aid in conservation of threatened species.

With the Great Bustard project, knowing that we have contributed to such a momentous and ambitious reintroduction project has filled the whole team with pride.

Birdworld is providing advice and expertise relating to incubation and transport of eggs which will hopefully continue into the future and we have also provided advice relating to captive husbandry of these enigmatic birds.

Through our visitors we are able to raise both awareness and funds and look forward to the Great Bustard Project enjoying even greater success in the future."
– Duncan Bolton, Birdworld Curator
A technician thought he heard an unusual squeaking noise when he was repairing a car in Bournemouth - little did he know it was nesting birds.
Jon Brooks was starting an oil change when he heard chirping and found the nest balancing underneath the car.
He scooped the nest onto cardboard before calling the RSPCA - who came to collect the three birds.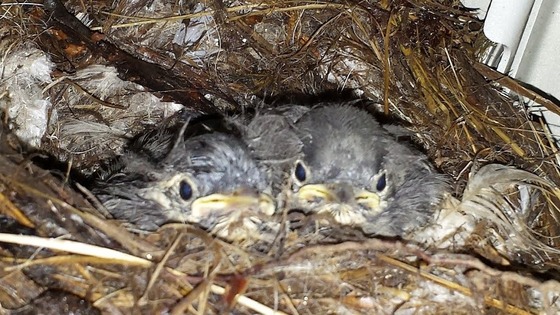 Inspector Hammond identified the birds as grey pied wagtails. They were very young nestlings, but had some feathers and were seemingly unscathed, despite having travelled under the car for about five miles to the dealership on Wallisdown Road."
The rescue organisation say that it is common for wagtails to nest in vehicles, having seen them come in on tractors and cars and even a boat.
Load more updates