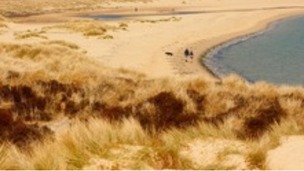 The best beaches that excelled in the "Good Beach Guide" by the Marine Conservation Society.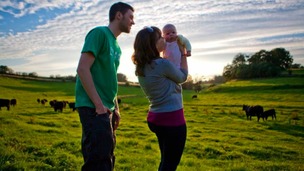 A couple from Oxfordshire say they've saved nearly £900 after giving up supermarkets for a year. Here are their top tips to save cash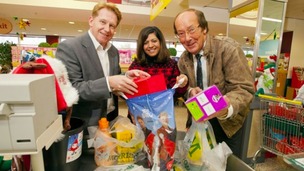 As part of our Text Santa campaign, Fred, Sangeeta and Simon went bag packing at a local supermarket.
Live updates
Happy 100th birthday Doris! World's oldest abseiler celebrates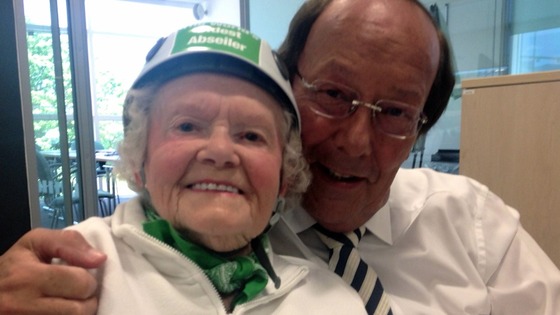 Doris Long, Hampshire's fearless centenarian, celebrates her 100th birthday on Sunday and confirms her status as the World Oldest Abseiler with a record breaking descent in Portsmouth - with ITV News Meridian presenter, Fred Dinenage.
Daring Doris is a great, great-grandmother and was born in 1914 just before the outbreak of World War 1. She is raising money for The Rowans Hospice which has helped more than 7,000 patients and their families across Portsmouth and south Hampshire.
Doris's latest charity challenge takes place on Sunday 18th May at 1pm at the Spinnaker Tower in Portsmouth. She will be joined 'on line' by Fred Dinenage who previously abseiled down a tower block with Doris on a previous fundraising bid.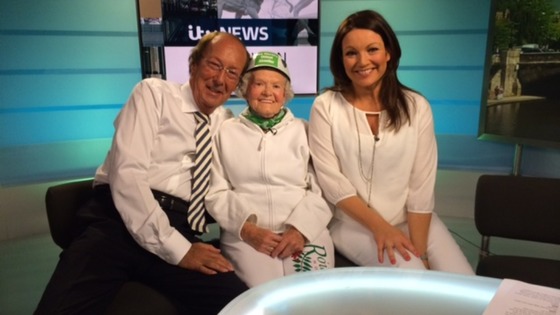 Fred Dinenage is rather nervous about his latest dare-devil challenge with Doris - "I actually have a fear of heights and the thought of dangling 500ft above Portsmouth at my age, has kept me away for a week. I'll be being nervous for both of us while the amazing Doris won't break a sweat."
If you want to contribute to Doris' fund raising appeal you can do so via this Just Giving link here. We will have a full report on the record breaking attempt on Sunday on ITV.
How fresh Kentish produce can help local charity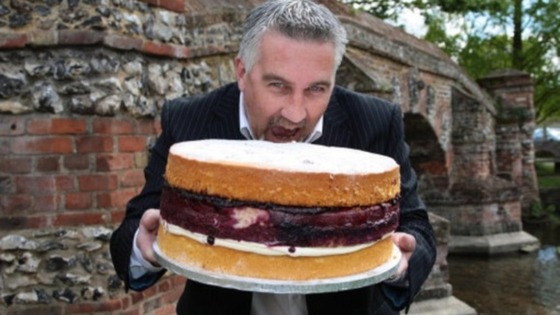 Great British Bake Off star Paul Hollywood is calling on people in Kent to host a picnic in aid of a homelessness charity.
The TV chef is backing the Picnic 4 Porchlight campaign, which is running across the county this summer.
Participants are encouraged to hold their own picnics and ask guests to make a donation to Porchlight.
Money raised will help the Kent-based charity support people who are homeless or facing the threat of homelessness.
Paul said: "I urge everyone in Kent to hold a Picnic 4 Porchlight. It's a great excuse to get friends and family together, sample some fresh Kentish produce and raise a bit of money to help homeless people in your community."
The picnic that raises the most money will win a family ticket for two adults and three children to Leeds Castle.
Picnics can be held at any time during the summer but any funds raised must be donated to the charity by August 29 for the organisers to be in with a chance of winning the prize.
For more information or to register a picnic, visit porchlight.org.uk/picnic or call the charity on 01227 813199.
Advertisement
Gay penguins raise a baby at wildlife park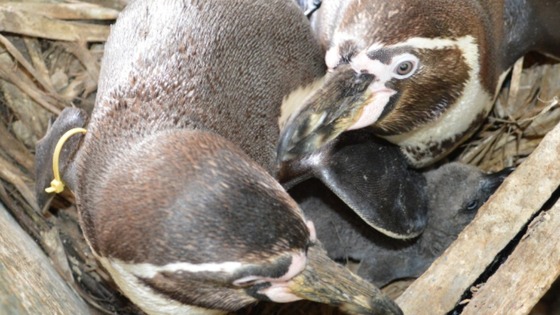 Two same-sex Humboldt Penguins at Wingham Wildlife Park are being used as surrogate parents for an egg, and now newly-hatched chick. It was abandoned by the mother, after her male partner refused to share the egg incubation process.
Gay penguins raise a baby at wildlife park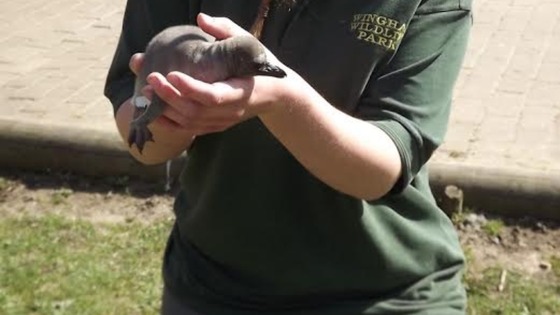 Two same sex penguins have reared a chick at a wildlife park in Kent. An egg was placed in a nest box, where Jumbs and Kermit kept a watchful eye. The two penguins operated a shift system and even fed the chick. The entire family is reported to be 'doing well' at Wingham Wildlife Park.
Pensioners prepare for 'flash mob'
Pensioners are preparing for a "flash mob" style dance routine at a Sussex train station.
More than a dozen performers have been rehearsing for the piece as part of the Brighton Festival.
Here we hear from rehearsal director Jason Keenan-Smith.
16th annual London to Brighton Rally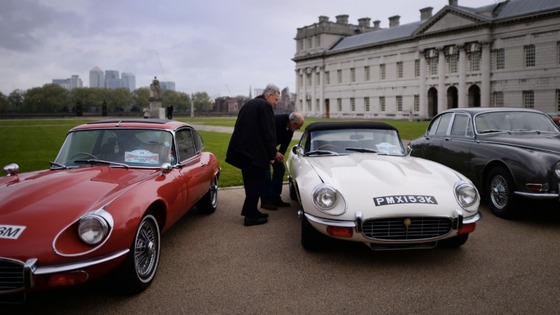 Around 250 vintage Jaguar cars assembled with their owners at the Royal Naval College in Greenwich, south London today for the 16th annual London to Brighton Jaguar Run.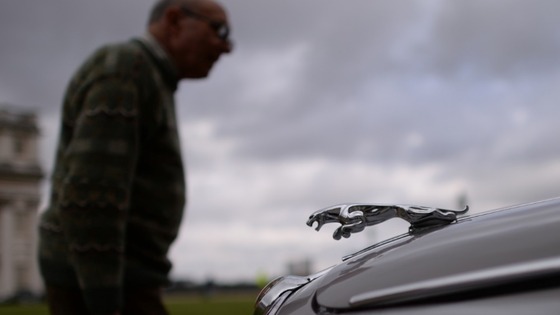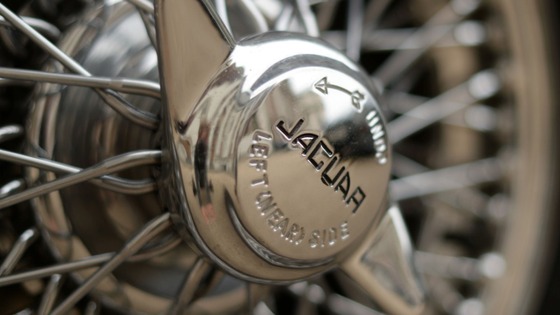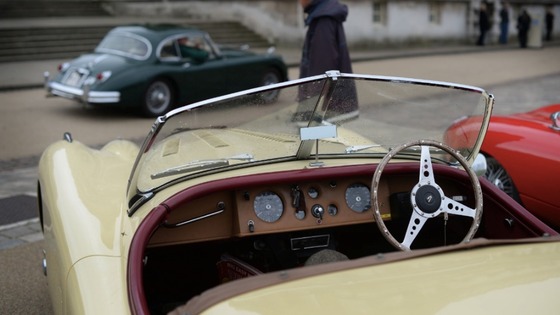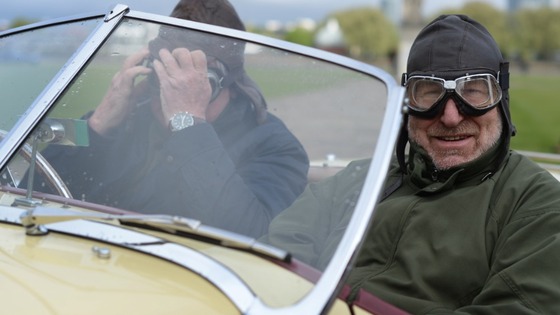 Advertisement
Sussex dormice found sheltering from floods
Malcolm Shaw has been to Sussex to take part in a Dormice survey to see how the tiny creatures are faring across the South. Following the floods, the survey found that the dormice moved from where they usually hibernate on the ground to nesting boxes - safe away from floodwater.
Sussex dormice found sheltering from floods
Dormice have been found hibernating in a nesting box in Sussex - where they were taking shelter following recent floods.
Sussex dormice found sheltering from floods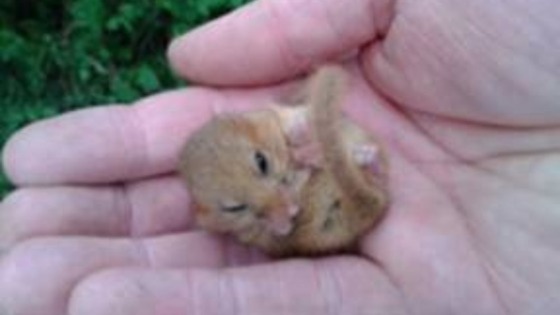 Dormice have been found hibernating in a nesting box in Sussex - where they are thought to have taken shelter after recent floods.
Dormice generally live across the South and hibernate on the ground or in hedgerows so it is especially unusual that they are hiding in nesting boxes.
Cotswold wildlife park celebrate Easter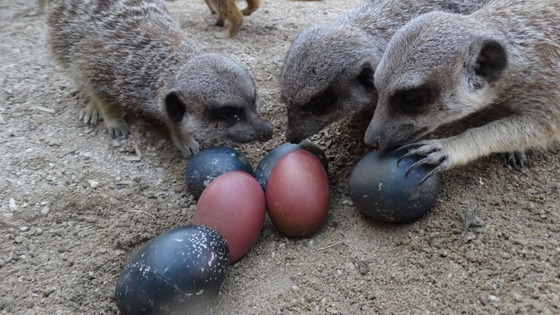 Animals at an Oxford wildlife park have been spoilt today as part of their Easter celebrations.
Keepers at Cotswold Wildlife Park have treated the animals with their own versions of Easter eggs that include animal enrichment.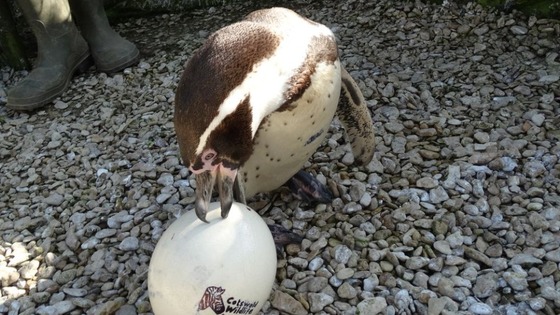 Chris Kibbey, Section Head of Primates at Cotswold Wildlife Park, said: "Who doesn't love Easter? Chicks, Lambs, nice weather and of course Easter eggs. This Easter week seemed the ideal time to give our group of Meerkats some decorated eggs as enrichment.
"The Ostrich eggs have mealworms inside and the Chicken eggs are hard boiled. By rolling the eggs around, the Meerkats need to work hard to receive their reward. This keeps them busy and helps stimulate them."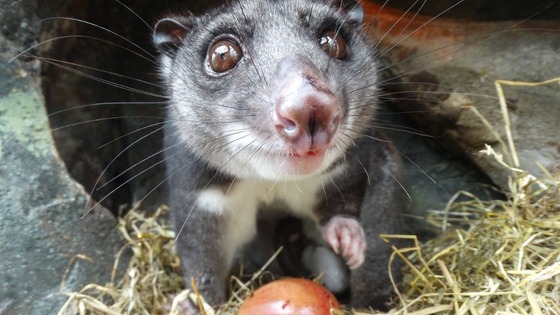 Load more updates