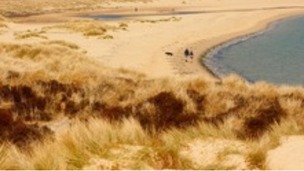 The best beaches that excelled in the "Good Beach Guide" by the Marine Conservation Society.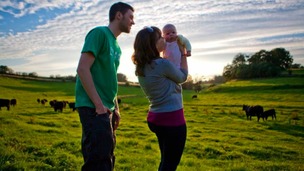 A couple from Oxfordshire say they've saved nearly £900 after giving up supermarkets for a year. Here are their top tips to save cash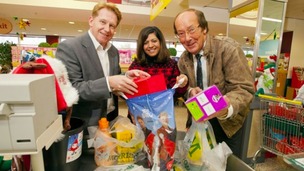 As part of our Text Santa campaign, Fred, Sangeeta and Simon went bag packing at a local supermarket.
Live updates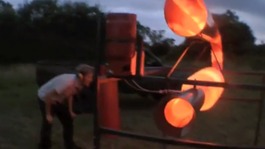 British inventor's enormous valveless pulsejet, also known as a 'fart machine', will be pointed through a 'giant bum' from cliffs of Dover.
Read the full story
A young boy from Reading was left distraught after he lost his cuddly toy on a bus.
But - after getting off the bus in Berkshire the little boy suddenly discovered that his Harry Bear was missing.
His mum Alice immediately began using social media to announce that Hayden's blue bear was lost.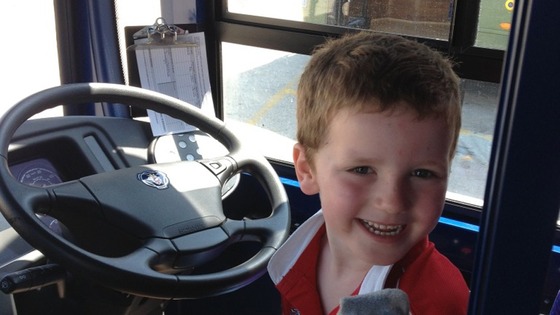 The Facebook appeal was seen by bus driver Stephen Saunders and decided to search for the bear in his own time.
He didn't find the bear that day, but kept searching and the following day it came to light in a pile of rubbish.
Stephen immediately notified Alice that Harry Bear had been found and she was able to break the good news to a very relieved and excited Hayden.
Advertisement
Is there a heatwave imminent or are storms on the horizon?
Although the mercury could reach its highest point so far yet this year in the ITV Meridian region, forecasters said the heat will be accompanied by high humidity and heavy, thundery showers
Temperatures will start to rise from Thursday, peaking on Friday when the 30C barrier could be reached for the first time this year, with the most likely location somewhere to the north-west of London.
Forecasts suggest the South coast will be slightly warmer than European holiday destinations such as Barcelona, Ibiza and Nice.
The hottest day so far in 2014 was July 4, when 28.7C (83.7F) was detected in Norfolk and Essex.
Not great news for the superstitious is that there is a chance of patchy rain for St Swithun's Day tomorrow, which, according to the legend of the saint buried at Winchester Cathedral, we could have 40 days of very damp weather.
– Simon Parkin, ITV News Meridian weather presenter
Plans for new dinosaur museum on Jurassic coast
A meeting will take place this evening over a 60 million pound plan to turn a dis-used quarry into a dinosaur museum
The visitor centre - called Jurassica - would open on Portland in Dorset in around 2019. It would see a glass roof over the limestone quarry and include an aquarium and animatronics. Early designs have been drawn up by Renzo Piano - the same man behind the shard in London
Centuries old tradition starts today on the Thames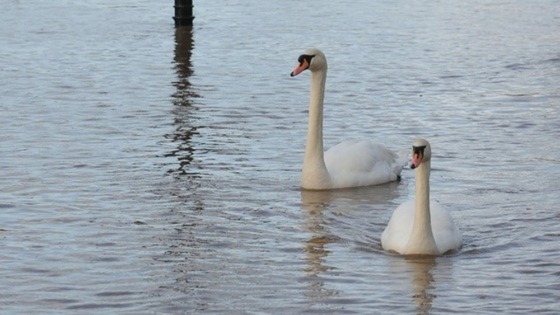 The Centuries old tradition of Swan Upping, the annual census of the swan population on stretches of the Thames, began today with crowds lining the riverbank to watch the swan uppers set off from Shepperton Lock
The historic ceremony dates from the twelfth century, when the Crown claimed ownership of all mute swans - all unmarked mute swans still belong to the Queen.
At that time swans were regarded as a delicious dish at banquets and feasts, today Swans are counted to protect their numbers.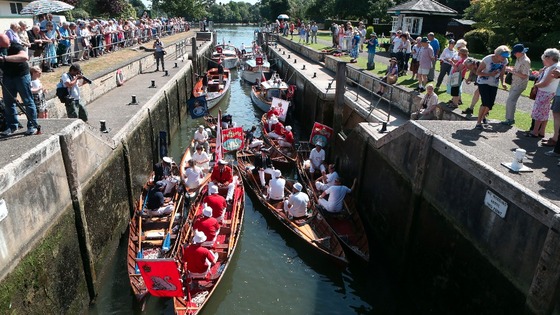 The Queen's Swan Uppers wear traditional scarlet uniforms and each boat flies appropriate flags and pennants.
On passing Windsor Castle, the rowers stand to attention in their boat with oars raised and salute "Her Majesty The Queen, Seigneur of the Swans".
Cygnets are weighed and measured to obtain estimates of growth rates and the birds are examined for any sign of injury.
At the completion of the 5-day long Upping, the Queen's Swan Marker writes a report on the number of swans found, this enables conservation methods to be used to protect the birds.
Fred gets turned into a blue ant at Pinewood Studios!
Video. Watch Fred as he gets transformed into a blue ant at Pinewood Studios!
He spoke to motion capture expert Phil Stilgoe and performer William Todd-Jones to find out more about their complex and cutting edge work in animation.
Advertisement
Giant iguana enjoys walks on Sussex beach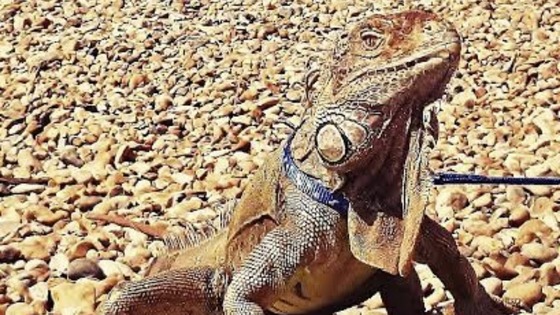 Keith, the giant iguana, is making the most of the recent spell of hot weather by going for walks on Hastings beach. The exotic one-and-a-half-metre-long reptile was re-homed at Blue Reef Aquarium after its owner could no longer look after him.
Just like humans, iguanas need vitamin D to keep them fit and healthy. The walks not only allow Keith to enjoy a spot of sunbathing but also ensure his claws do not grow too long.
Star-studded gathering for a spot of polo at Windsor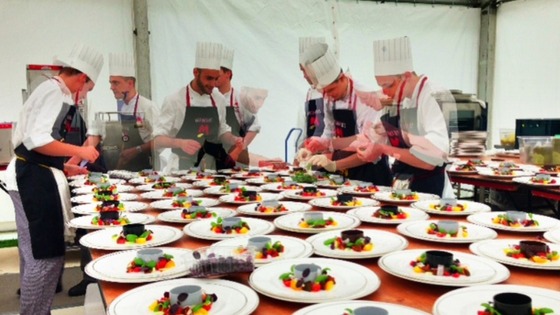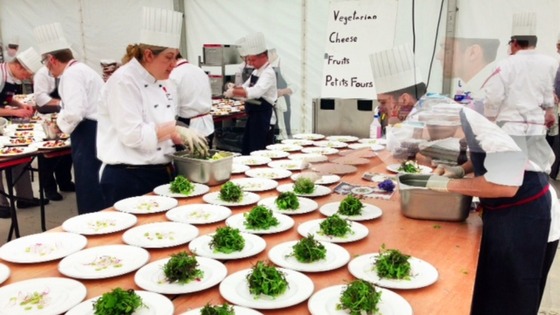 Sci-fi fans gather for seaside extravaganza in Kent
by David Johns (@davidjohns_itv)
Hoards of aliens from outer space invaded a seaside town today but they seemed to be quite friendly. Thousands of people flocked to Herne Bay to meet Darth Vader, Dr Who and any number of tentacled creatures from other worlds.
Our reporter, David Johns, explains, speaking to David Prowse who played Darth Vader; Hattie Hayridge who played Holly in Red Dwarf; and Gerald McCarthy who organised the event.
Sci-fi fans gather for seaside extravaganza in Kent
At Herne Bay's SciFi-by-the-Sea event today, Darth Vader - aka actor David Prowse - had a "get well soon" message for Harrison Ford, who was injured on the set of the new Star Wars film last week.
Load more updates