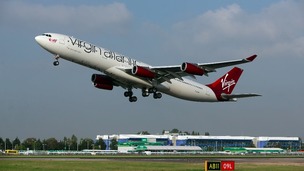 The two airlines plan for their new partnership to take off on March 30th 2014, combining slots at Heathrow.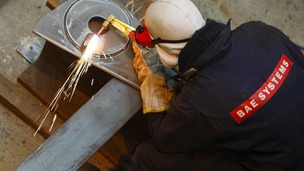 Unions are to meet defence giant BAe Systems to discuss the future of the firm's three shipyards amid a review of its business.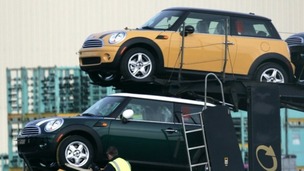 The new Mini will be launched in Oxford later this year.
Live updates
Businesses hit by crime win right to day in court
A family firm repeatedly targeted by thieves has scored a major legal victory for businesses that become victims of crime.
It means companies can tell courts about the impact crime has had on their business - a move expected to lead to tougher sentences.
John Ryall spoke to campaign leader and crime victim Trevor Underhill and Justice Secretary Chris Grayling.
Scheme to reduce metal thefts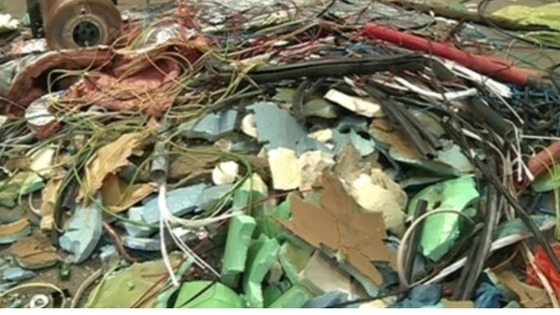 Scrap metal licences have been introduced across North Oxfordshire under new laws to reduce metal thefts. The new law requires all scrap metal collectors and dealers to undergo checks by local authorities to verify that their businesses are suitable for dealing in scrap metal.
Advertisement
Air traffic disruption
The National Air Traffic Services has said it has rectified the problems which caused delays and cancellations to the region's airports yesterday.
Problems with with the ground communications system in the Area Control operations room at NATS Swanwick have now been resolved.
The technical and operational contingency measures we have had in place have enabled us to deliver more than 80% of our normal operation. The reduction in capacity has had a disproportionate effect on southern England because it is extremely complex and busy airspace and we sincerely regret inconvenience to our airline customers and their passengers.

This is a very complex and sophisticated system with more than a million lines of software. It is the system that controllers use to speak to other ATC agencies both in the UK and Europe and is the biggest system of its kind in Europe."
– NATS

NATS said the glitch had been been a major challenge for their engineering team and for the manufacturer, who worked closely with them to ensure the "complex" problem was resolved as quickly as possible while maintaining a safe service.
Air traffic disruption
We still have delays on some of our flights due to air traffic control systems issues. Please check with your airline for the latest info
Air traffic disruption
Due to a technical issue at Swanick Air Traffic some flights this morning are delayed. Please still arrive at scheduled times.
Air traffic disruption
Due to an a?r traff?c control technical issue, fl?ghts from many UK a?rports, ?nclud?ng Heathrow, are subject to delay and cancellat?on.
Advertisement
Streets flooded by tidal surge
The Environment Agency says it's made a temporary repair to flood defences at Shoreham Airport, which are holding. The airport is expected to re-open today. But many businesses have been affected and it will take some time for the area to get back to normal.
The Airport management have been working closely with the Adur and Worthing and Brighton and Hove Councils and other major stakeholders in Shoreham including Shoreham Port, Ricardo's and Northbrook College to secure the funding for new Tidal Walls for the River Adur through the Brighton City Deals initiative."
– Ric Belfield, General Manager, Brighton Shoreham Airport
Air traffic disruption
Delays to flights due to NATS technical issue but flights are still taking off and landing. Pls contact your airline http://t.co/SPxunDS8AS
We are currently experiencing delays to the following departures: BE763 Edinburgh, BE882 Glasgow and SI643 Jersey
We are experiencing delays to the following arrivals: BE3042 from Paris Orly, SI642 from Jersey, BE383 from Dublin and BE1012 from Amsterdam
Air traffic disruption
Passengers at Heathrow, Gatwick, and Southampton airports are being told to expect delays due to an air traffic control problem. National Air Traffic Services says it's a technical hitch related to a changeover from night-time to daytime duties.
Due to a technical problem at Swanwick we are currently experiencing some difficulty switching from night time to daytime operation. This may result in some delays for which we apologise. Engineers are working to rectify the problem as soon as possible."
– NATS
New approach to treating cancer patients
Kent's new mobile chemotherapy unit is treating its first patients. It means cancer patients can be treated close to home, avoiding long journeys to hospital.
The £260,00 bus was donated to the East Kent Hospitals Trust by the charity Hope for Tomorrow. The unit is named 'Caron' after TV presenter Gloria Hunniford's daughter, who died of breast cancer in 2004. She spoke to Meridian about the benefits.
Load more updates