An unofficial phone charger is thought to have cause a blaze at a house in Hampshire. Fire crews believes the charger overheated and set fire to the building.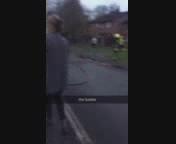 Fire Control received calls to a fire in a end of terrace domestic property. The fire involved the first floor and roof space. Ten breathing apparatus sets, three jets and positive pressure fans were used to extinguish the fire. The stop message was received at 1752. Approximately 20 Firefighters attended from Waterloovile, Cosham and Havant.
– Hants Fire & Rescue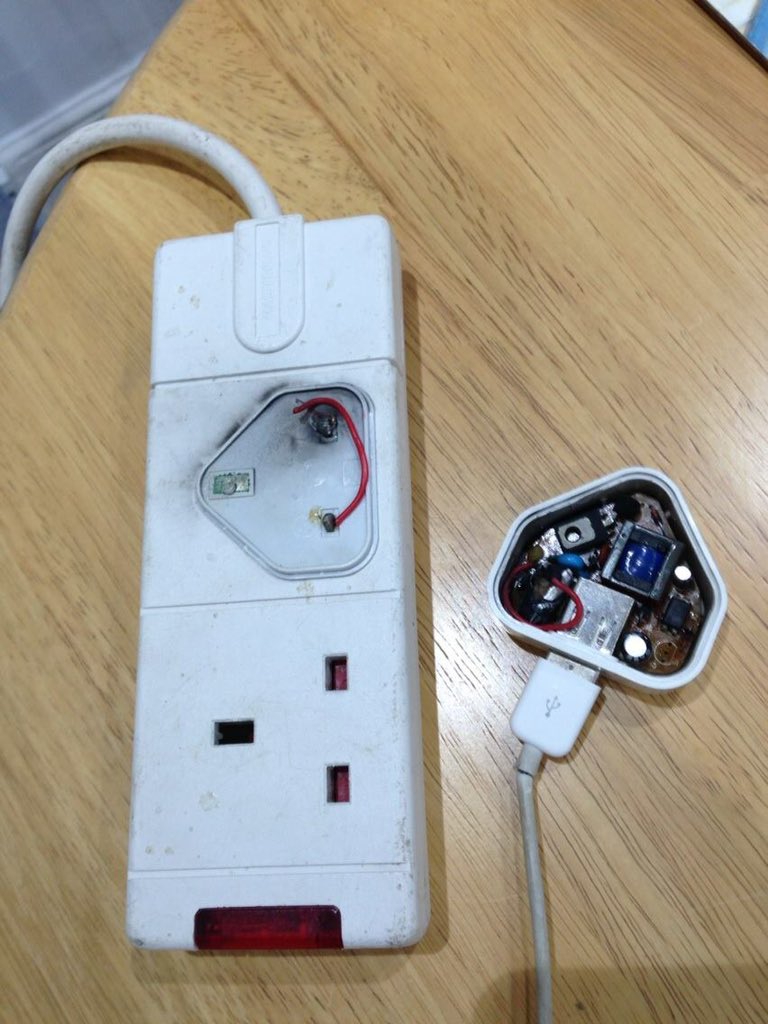 It was more like Bleak Friday in the South as shoppers stayed at home. Last year there were fights and squabbles in some stores as bargain hunters battled for cheap goods. This year, thousands of people gave the event a miss. Malcolm Shaw reports.
Advertisement
It'll be a busy weekend for WInchester Cathedral Christmas Market.
Now in its 10th year and recognised as one of the best in Europe and renowned for its spectacular location, the market brings high quality exhibitors, Christmas gifts and an abundance of festive foods.
The pretty wooden chalets are situated in the Cathedral's historic Close surrounding an open-air real ice rink. As many as 350,000 visitors are expected to shop there.
A protest against Black Friday sales, urging people to buy nothing at all instead, has attracted tens of thousands of supporters in the UK.
Read the full story ›
For Black Friday shoppers: It's important to understand that one big advantage of buying online is, under the Consumer Contracts Regulations, you've a right to change your mind (apart from for perishable or personalised goods).
And the time you have to return them has increased in the last couple of years – you now have 14 days to tell them you're sending it back, and another 14 days to do it.
This is in stark contrast to buying in-store where you've no legal right to return the item, unless it's faulty. If a store lets you return non-faulty goods, then that's up to them, but it's not the law.
They are on many people's Black Friday and Christmas wish lists this year - for both children and adults - but there's a warning about potentially dangerous hoverboards.
Trading Standards have seized a number of the devices, which appear to be faulty and could burst into flames.
Hoverboards are similar to skateboards, but have batteries. They're the latest craze but, as Tom Savvides reports, some could pose serious threats to safety.
Tom talked to James Whiddett, Trading Standards Officer, and hoverboarder Tom Hastie.
Advertisement
Black Friday shoppers are being warned about potentially dangerous imitation hoverboards.
Trading Standards have seized a number of the two-wheeled boards , which appear to be faulty and could burst into flames.
They normally cost around £300- but cheaper versions can be found online for around £100.
The girlfriend of a plumber who was confronted with a tumble dryer that had caught fire in his home has spoken of his bravery.
Read the full story ›
Trading Standards officers in Kent are warning about the dangers of buying cheap imitation hoverboards from China.
Read the full story ›
A pensioner from Kent who nearly died from Legionnaires disease has returned home after 7 weeks in hospital.
Peter Apps from Sittingbourne was put into an induced coma as he fought for his life in the intensive care unit at Medway Maritime Hospital. The hotel he stayed in before becoming critically ill is being tested for signs of the legionella bacteria.
Click below to see full package.
Load more updates