British Airways was left slightly red-faced when a picture of Leeds Castle was was printed on an email sent to customers urging them to visit Leeds, in West Yorkshire.
The airline advertised the "glittering nightlife" in Leeds with a picture of Leeds Castle in Kent and e-mailed it as an 'Autumn deal' to customers.
People were quick to pick up on the blunder on Twitter.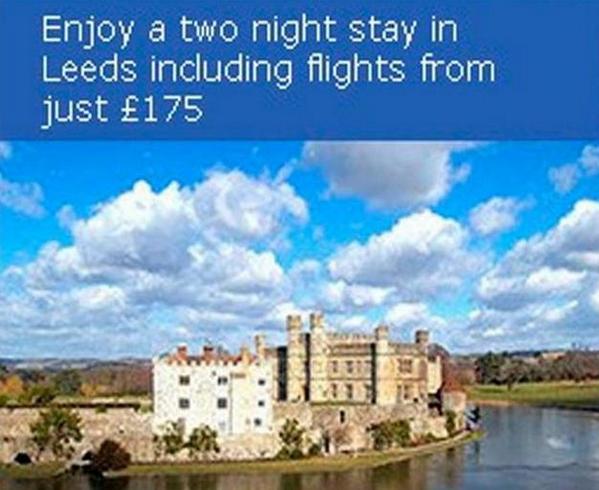 A spokesman for British Airways said: 'We're sorry for the silly mistake. Fortunately our pilots have no trouble at all recognising Leeds.'
Renters in the South are having their health put at risk because rogue landlords are failing to carry out repairs, a survey has found.
Read the full story ›
Advertisement
Southampton will see the fastest rise in house prices in the country over the next five years, according to property website Rightmove.
Read the full story ›
An urgent investigation is underway tonight after drivers in the south have been filling up their cars with potentially contaminated diesel. Dozens of motorists have become victims, but it's feared that number could run into the hundreds over the coming days.
It's believed all the drivers topped up their tanks at the Tesco filling station in Branksome in Poole. Moments later their engines became sluggish, or broke-down all together.
Tesco says it will compensate drivers if it IS its fault. Martin Dowse reports.
It's believed dozens of cars may have been affected by the contaminated fuel from a diesel pump at a supermarket garage in Dorset. The finger of blame is being pointed a diesel pump at the Tesco store at Branksome near Poole.
Many drivers fear their engines have been ruined and will be expensive to repair. Tesco have confirmed customers have contacted them about the problem and they are 'urgently investigating' the situation. They say they will compensate drivers if the problems with their cars are found to be linked to their fuel.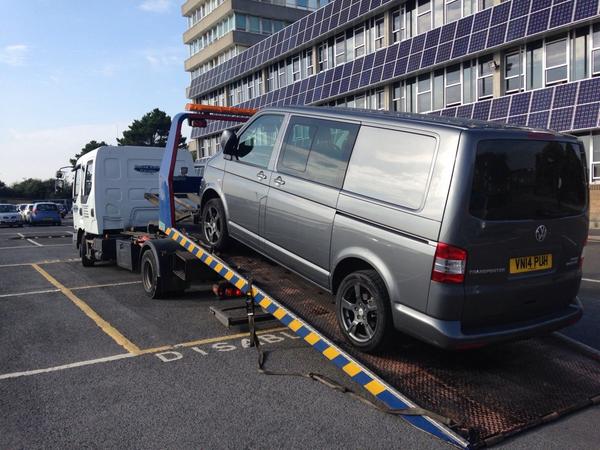 UPDATE: Motorists face huge repair bills after filling up with 'contaminated' diesel at Tesco Branksome http://t.co/C0BY2BCwuZ
More than 4,000 people attended the food festival in Wickham Square on Sunday. Market Towns Development Officer, Heidi Isa, said the turnout was 'well beyond expectations'.
Advertisement
It's an enormous contributor to the local economy, and attracts thousands of visitors- this year's Southampton Boat show is under way
More than 120 thousand people are expected at Mayflower Park over the next week. But it's not just a celebration of the maritime industry with boating displays, and international exhibits - it's also where multi-million pounds contracts will be signed.
Andrew Pate has been meeting some of the exhibitors
A group of eager volunteers is gearing up for the first ever Taste of Wickham festival to be held in Wickham's famous medieval square on Sunday 14 September from 10am-4pm.
Local produce, barbecues, tasters and cookery demonstrations are all on the menu.
The Square will be closed to traffic from 6am to 6pm on the day with a special park and ride service operating from Westlands Farm from the start of the event at 10am.
Visitors will be able to enjoy music and shopping as well as food and drink, and entertainment for children.
Led by Winchester City Council's Market Towns Development Officer, the group first met back in January to discuss the idea of holding a food festival. Several meetings later, and the event turned into a celebration of everything that is great about Wickham, not just the food.
Most of us love to get a good deal. We are a nation of bargain hunters - but some shoppers take saving money at stores to a whole new level.
The Tonight team have found some of the country's most successful bargain hunters. David Wood has been to find out more.
Load more updates