The government need to invest in homes which people can afford, according to the housing charity, Shelter.
Shelter say renters in our region have paid an average of £47,000 to their landlord in the last five years. That's the equivalent of paying a 18% deposit on the average first time buyer home.
And in Guilford, renting a two bedroom property would have set you back more than £64,000.
When just five years of rent could get you the deposit on a house, it's no wonder the South East's renters feel like they're getting a raw deal, paying through the nose for something they can never call their own.

Our drastic shortage of affordable homes is leaving millions of people stuck in their childhood bedrooms in a bid to save money, or in expensive and unstable private renting with little hope of ever saving for a home to put down roots in.

It doesn't have to be this way - the government can turn things around by investing in homes that people on ordinary wages can actually afford to buy, or rent for the long-term."
– Campbell Robb, Chief Executive, Shelter
House prices in the region showed a slight increase in January - with the biggest monthly boost in Bournemouth. The town saw a 2.9% increase - thought to have been driven by more technical jobs in the area.
Advertisement
A key Portsmouth City Council meeting on budget cuts had to be temporarily stopped because of protests.
Demonstrators against proposed council cuts to domestic violence services in Portsmouth let off confetti in the chamber and chanted until they were removed.
The council has to find £11m of savings this year - and had proposed cutting funding to domestic abuse services by £130k. Today councillors announced that funding would be found to continue the service for this year at least.
A local tax rise of the maximum 3.99% for the next four years is also being proposed, as are cuts to the fire service.
Watch Sam Holder explain in a live report from outside Portsmouth Guildhall:
Women fearing budget cuts protest on city hall steps head of crunch meeting.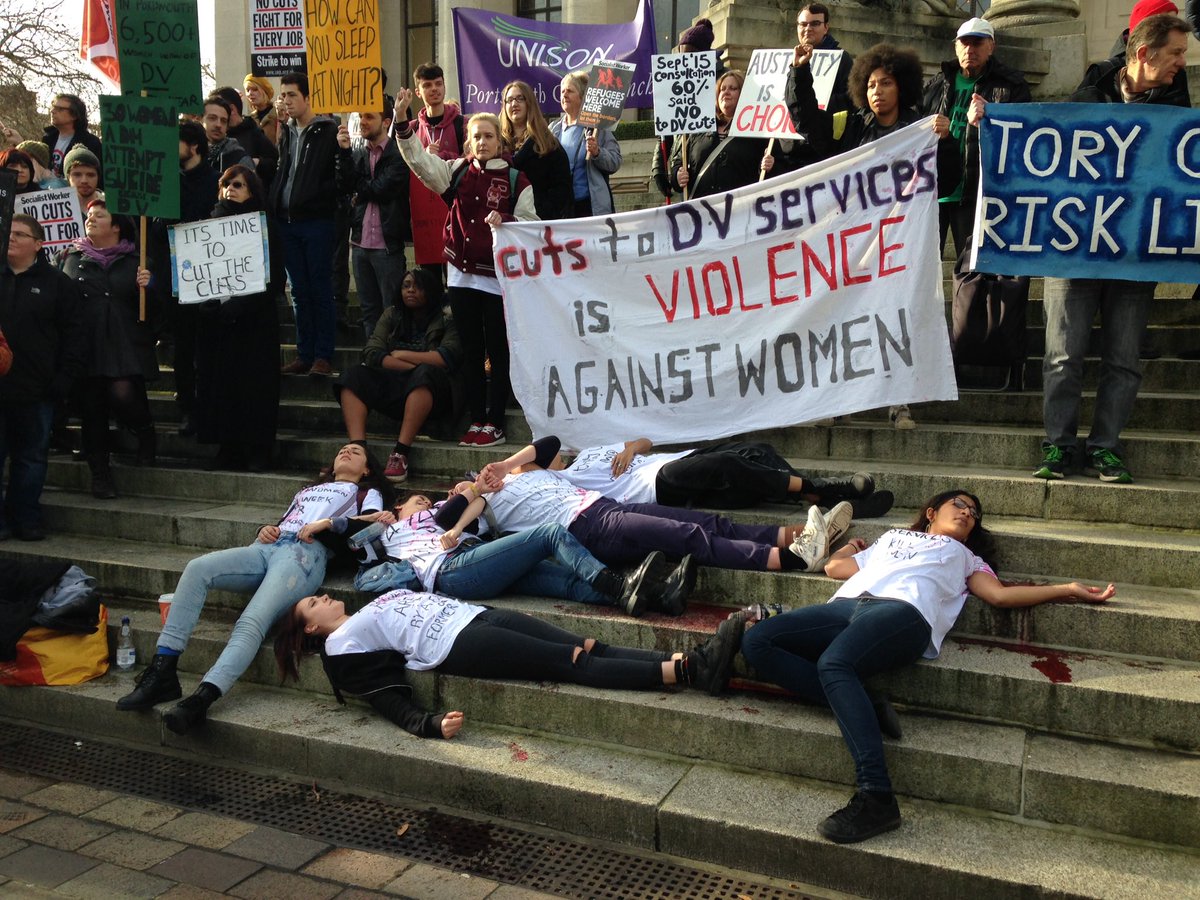 The city council has already made £74.4m of savings over the last five years. But city hall bosses needs to save at least another £31m over the three financial years from April 2016.
The £31m will have to come out of the £207m of spending under the council's control. Almost half of the £207m is spent on looking after vulnerable adults and children.
Protesters made their point to councillors outside a city hall budget meeting this afternoon in Portsmouth. The council needs to save £11 million this year. And £35 million over the next four years. A hundred council jobs could go, and council tax looks set to shoot up by its maximum 3.99 %
Over 110,000 street lights in Kent will be upgraded to energy-efficient Light Emitting Diode (LED) technology.
The new lighting will be connected to a central management system (CMS) allowing Kent County Council to monitor and adapt lighting levels. The council says the lights will save Kent taxpayers up to £5.2 million a year.
Currently, Kent's street lights and lit signs bill is nearly £9.5 million a year in maintenance, electricity costs and the associated carbon tax.
Work is due to start in residential areas in March 2016 and will be completed within 38 months.
Advertisement
Building jobs in the south east are predicted to increase by more than two thousand in the next five years.
A new report by the Construction Industry Training Board (CITB) shows that the rise will inspire more young people to become apprentices.
More than £26 billion was raised by the Government through sales of public assets, such as Royal Mail, in 2015.
Read the full story ›
A man who suffered brain damage at birth is leading calls to save the charity which, he says, has changed his life.
Andy Baker goes to the rehabilitation centre at Headway Oxfordshire in Kennington once a week. Along with its own fundraising efforts the organisation receives money from the county council.
The local authority is due to discuss its budget next week. Mr Baker says if planned cuts go ahead the charity may not be able to continue all of its good work. Kate Bunkall reports.
With Christmas over, many families are now struggling to pay bills and put food on the table. A voluntary organisation in Thanet, that provides support to people living in poverty, says demand for help increases in the run up to the New Year. Tom Savvides has been talking to a mother from Margate, who relies on a foodbank to get by.
Interviewees: Zoey Chambers, mother, and Kerry Keating, Thanet's Families in Need.
Load more updates