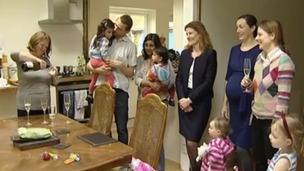 Ten more free schools won government approval to launch in the region today. They will open in 2014.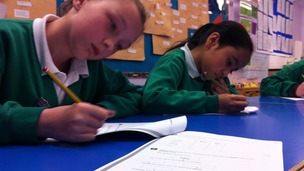 Will the government's new test on spelling, grammar and punctuation at the end of primary school raise standards of literacy?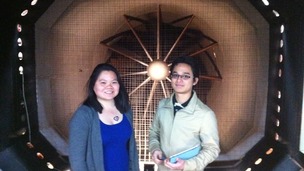 Overseas students living thousands of miles away can study at British universities without leaving home.
Live updates
Lost and found: Beaver spotted under a car
The wettest winter on record saturated the South East and disrupted many lives. Some were made homeless including a beaver- who lost his way a little in the floods. Nashreen Issa speaks to Peter Smith from the Wildwood Trust.
Children and parents find out secondary school places
Thousands of parents have been finding out whether their children have been accepted into the secondary schools of their choice.
Nationally - around eighty percent of youngsters will go to the school they chose as their first choice in September 2014. In the Thames Valley area, the figures appear higher.
Advertisement
Children and parents find out secondary school places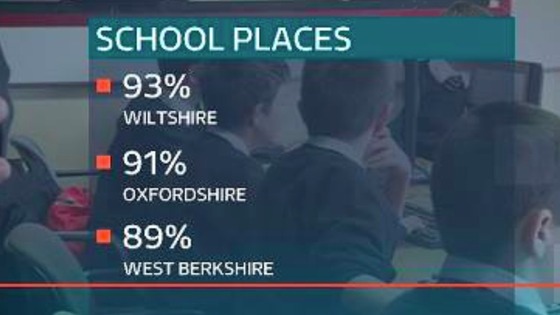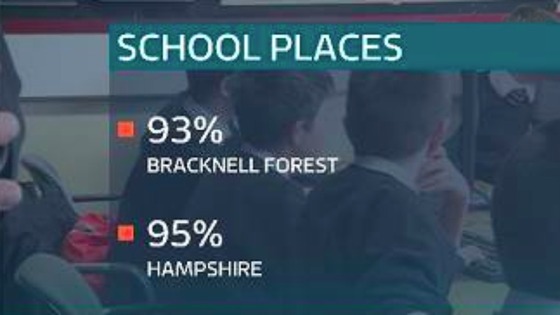 Children and parents find out secondary school places
Councillor Peter Edgar, Hampshire County Council member for education, has some words of re-assurance for families whose children aren't successful in getting a place at their first choice of school.
Of 12,700 applications in Hampshire, 12,100 got their first choice. Only 100 families didn't get any of their first three choices.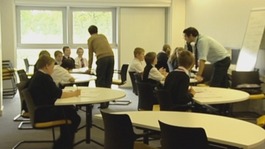 With secondary school places being given to children across the south today, here's what to do if you want to appeal your decision.
Read the full story
Children and parents find out secondary school places
Nearly 96% of primary school children in Medway have been offered their first choice places at secondary school, new figures show.
Families across Medway will receive the news today.
Nearly 3,000 children were offered places, with 82% offered their first choice in secondary school, more than 10% offered their second choice and nearly 3% offered their third choice.
More than 86% of families used the councils online application process to submit their choices.
Advertisement
New MS therapy centre being built in Kent
More than 1000 people in the South East are living with a condition that has no cure - multiple sclerosis. The disease is related to the nervous system and affects people differently. Some struggle to walk whilst others have vision or speech problems.
The Kent MS Centre in Canterbury has been offering support and therapies to ease the symptoms of MS for the last thirty years. Now, the charity has raised 1.6 million pounds to build a new bigger and better therapy centre - which will open by the end of 2014.
In this clip, two of the current members and fundraisers talk about living with MS and what the new centre means for them. Mary is a young mum from Ashford. Amy from Dover was diagnosed at the age of 15 and is training to be a nurse.
Eyes to the sky for Astronomy Week
As the darkness falls stargazers across our region are preparing for some amazing views of Jupiter tonight.
The largest planet in our Solar System is the focal point of National Astronomy Week and the telescopes at the Royal Greenwich Observatory at Herstmonceux in Sussex are already pointing in its direction.
Andy Dickenson reports and speaks to Sandra Voss, science director of the observatory, and Laurie Marsden, project co-ordinator of National Astronomy Week.
Includes pictures from NASA.
New MS therapy centre being built in Kent
Work is underway to build a new therapy centre for people living with multiple sclerosis. For 30 years, a centre in Canterbury has been supporting those affected by the condition. But it was struggling to cope with increased demand for its services. So a decision was taken to expand.
It's taken fundraisers 15 years to raise the 1.6 million pounds needed to fund the new centre. Manager Karen Middlemiss explains what it means for people in Kent.
New MS therapy centre being built in Kent
Every week 50 people will be diagnosed with Multiple sclerosis - a disease that has no cure. It affects people in different ways - memory loss, vision problems and some struggle to walk. For the last 30 years, one charity in Kent has been supporting those who are coping with the condition.
And now they're starting to build a new therapy centre. Our reporter Nashreen Issa went to see the centre and spoke to fundraiser Mary Daly, centre manager Karen Middlemiss and some of the members of the group in Canterbury.
Load more updates