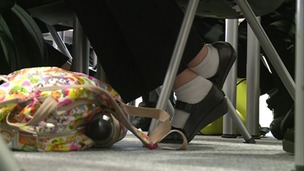 Tens of thousands of primary school places have been handed out amid growing pressure on places.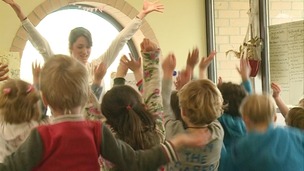 A recent survey found primary teachers in England work almost 60 hours a week. Here's one teacher's experience of a typical day.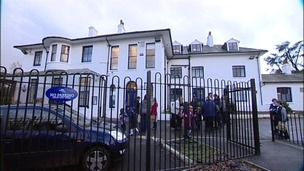 The government said it acted on failing standards when it closed down Discovery New School in Crawley. But was it the right decision?
Live updates
Parents and children to find out their primary school places
More than 94% of schoolchildren have been offered their preferred schools in this year's primary schools admission.
The number of applications received by Brighton and Hove City Council for a primary school places has gone up by 170 since last academic year.
The council have said that where preferred choices have not been met, parents have been offered a place at the nearest school that has places.
I'm pleased that we have been able to offer such a high proportion of parents one of their preferred schools, particularly given that the number of applications is up by 170 this year."
– Pinaki Ghoshal, council's director of children's services
Parents and children to find out their primary school places
Nearly 90% of children of children in Oxford have been offered a place at their first choice of school.
This is despite a large increase in the number of applications received by the council - with an extra 209 children attaining first preference places compared with 2013.
Cabinet Member for Children, Education and Families Melinda Tilley said: "We are pleased to be able to offer first-preference places to the overwhelming majority of children.
"Oxfordshire has a strong record in this respect and compares favourably with other parts of the country, but like many other areas we are expecting the school age population to continue to rise in the coming years."
Advertisement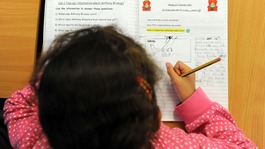 A guide to what you can do if your child doesn't get a place at your chosen primary school.
Read the full story
Parents and children to find out their primary school places
Parents are finding out today if their children have been given their first choice of primary school.
Thousands of new places have been created to meet a growing demand.
Today is the first national "offer day" when admissions have been coordinated by all 152 local authorities in England at the same time.
An increase in birth rate combined with an influx of migrants in some areas has driven an increase in the number of four and five-year-olds starting school.
There is concern that more children will miss out on their first choice place because of this.
The Department of Education has given local authorities £5 billion to create more primary school places, with a further £2.35 billion made available between 2015 and 2017.
Knights to do battle in world championships
Prepare yourselves because as hobbies go they don't come much wilder or more brutal than this.
What young boy, or girl perhaps, hasn't pretended to be a brave Knight fighting for King, Queen and Country? Well, a group of grown up men in Sussex have taken that dream a step further - and they're not pulling their punches.
Andy Dickenson reports and speaks to Nikolaj Malnac, chairman of Battle Heritage GB, knight Gwilym Rees and British team captain Mark Taylor.
Andy Dickenson reports.
National
Discovery New School in Crawley, West Sussex, is due to close its doors today amid concerns about the standard of education it offered - it is the first time this kind of action has been taken.
Read more: Failing free school told to close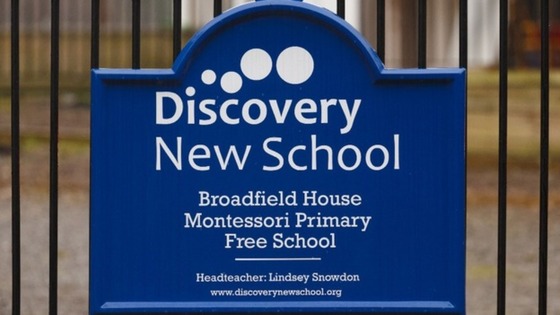 The school has around 70 pupils who will all have to find new schools.
Explaining the decision when the closure was announced, schools minister Lord Nash said that "none of the school's teachers were delivering good lessons and all were still consistently inadequate or required improvement".
Advertisement
Country's first free school forced to close
The first free school in the country has been closed down for good because of poor performance - less than three years after opening. The pioneering Discovery New School at Crawley in Sussex was set up to allow parents to choose a Montessori style education.
Free schools are a flagship government education policy that allows schools to operate outside of local authority contol using public money. But this school's troubled path has raised many questions.
The founders of the school say Ofsted - not them - should be blamed. Our Social Affairs Correspondent Christine Alsford has this exclusive report.
Father's message after bullied son's death
If you are affected by bullying you can get help and information by logging on to the following links.
Father's message after bullied son's death
Paul Vodden explains how he offered to collect his son from school in oder to help protect him from the bullies.
Father's message after bullied son's death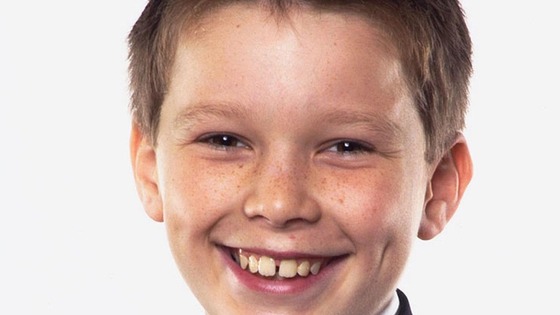 The father of a schoolboy who hanged himself after being bullied relentlessly on the school bus has called for urgent support for young victims.
Paul Vodden's 11-year-old son Ben endured name calling, gesturing and swearing on school bus journeys.
The merciless bullying became too much for Ben - a pupil at Tanbridge House School in Horsham, Sussex - and he hanged himself in his bedroom in December 2006.
Since then, Mr Vodden has attempted to tackle the issues surrounding bullying on school bus journeys and has been on a crusade to help others.
He has now produced a report, with funding from the anti-bullying charity, the Diana Award, which highlights how bullying often starts on the school bus.
Load more updates