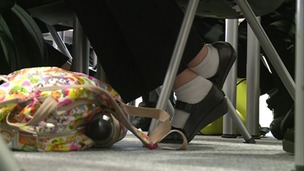 Tens of thousands of primary school places have been handed out amid growing pressure on places.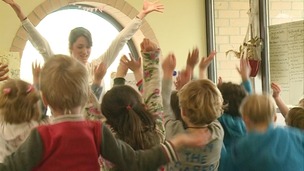 A recent survey found primary teachers in England work almost 60 hours a week. Here's one teacher's experience of a typical day.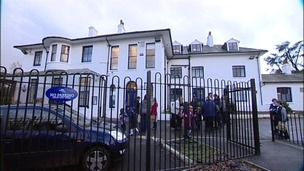 The government said it acted on failing standards when it closed down Discovery New School in Crawley. But was it the right decision?
Live updates
30 years since Chatham Dockyard closed its doors
It came as a bolt from the blue. The devastating news that Chatham Dockyard was to close after 400 years in operation. The Navy was pulling out and thousands of workers would lose their jobs.
It was a dark day for the people of Medway, but slowly, bit by bit, the town and the dockyard fought back, turning the site into a vibrant business community and visitor attraction. Now, 30 years on, the future is still bright.
Andrea Thomas has been speaking to Philip Lewing, a former engineer at the dockyard, Brian Jenkins, president of the Chatham Dockyard Historical Society and Bill Ferris, Chief Executive of the Chatham Historic Dockyard Trust.
Schools close across the South as teachers go on strike
A number of Brighton students have walked out of school today in protest against proposed changes to the education system. The action comes after hundreds of schools across Kent, Sussex and Brighton were shut or partially shut yesterday in a strike by teachers over pay, conditions and pensions.
The pupils who walked out say they were taking action over possible changes to the length of the school day and summer holidays.
Advertisement
Schools close across the South as teachers go on strike
For thousands of children it was a welcome extra day off school. For their parents it was a nightmare - with last minute child care, often proving impossible to find.
Today's strike by schoolteachers closed dozens of schools.
Others were badly affected as staff walked out in the long, ongoing dispute over a range of issues including pay and conditions.
This is how our region has been affected:
There were 35 schools closed or partially closed in Buckinghamshire - 96 in Oxfordshire - 36 in Berkshire - 89 in Surrey - 32 in Wiltshire and 64 in Hampshire. Sally Simmonds has more.
Schools close across the South as teachers go on strike
Parents in Hampshire and Sussex give their reaction to the teachers' strike.
Schools close across the South as teachers go on strike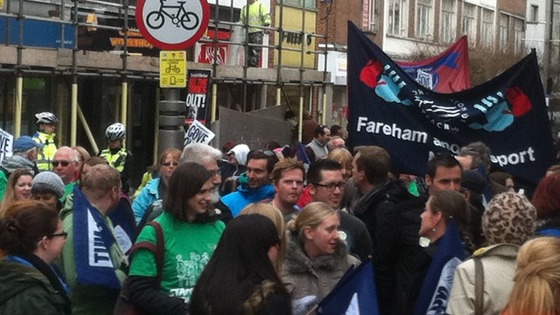 Striking teachers and supporters have been rallying at The Fountain in Commercial Road in Portsmouth. Our education correspondent Christine Alsford is at the protest and sent us these pictures.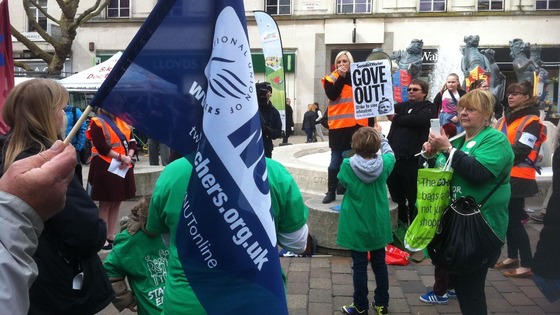 Advertisement
Schools close across the South as teachers go on strike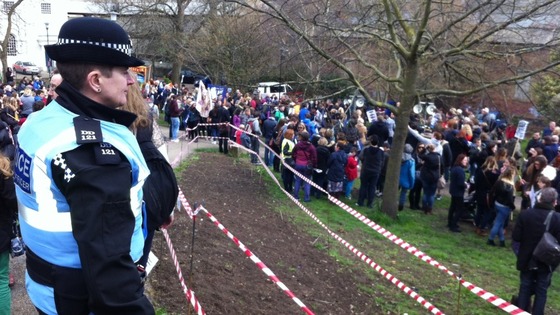 Teachers and campaigners taking part in the national strike have been rallying outside Brighthelm Centre in Brighton & Hove. Our correspondent Malcolm Shaw sent these pictures from the demonstration.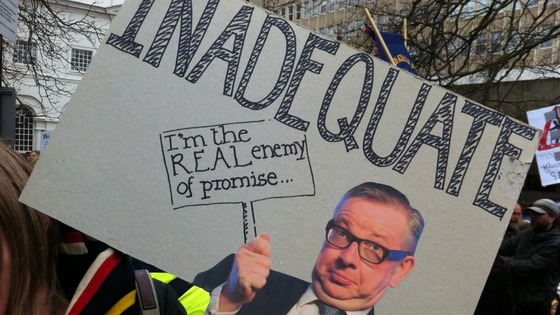 Schools close across the South as teachers go on strike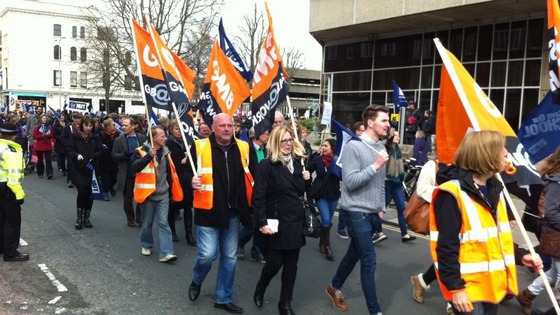 Scores of people are marching in Brighton as part of the national strike by the National Union of Teachers. Our correspondent Malcolm Shaw sent us these pictures from the scene.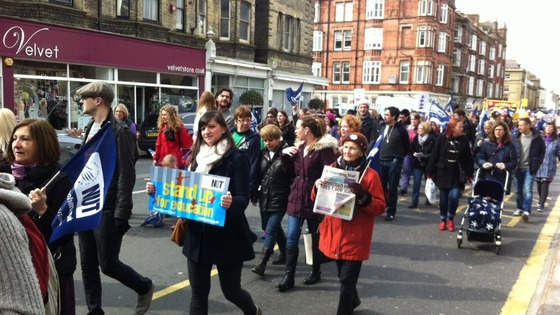 Schools close across the South as teachers go on strike
The parents of pupils at a school in Wokingham were told to bring their children in to school today - because the authorities at Emmbrook Junior School would not be able to tell them in advance whether classes were cancelled.
The school said that because teachers did not have to declare their intentions until the morning of the strike, they would have to send children home if their tutors were absent. Parents at the school gates this morning had mixed reactions to the strike.
The school apologised for any inconvenience caused but said it felt this was the only way it could ensure as many children as possible got to go to classes.
Schools close across the South as teachers go on strike
Some schools across our region will be closed today as members of the NUT go on strike.
It's the first national day of action in the long running argument about teachers' pay and conditions.
In Brighton and Hove, 60 schools are shut today, with six partially closed.
Phil Clarke of Lewes, Eastbourne and Wealden NUT has said:
Parents should direct their understandable frustration at the disruption our strike causes directly at the government. By attacking teachers rather than supporting them the government risks the long term future of quality education in this country. Pay cuts of 15%, on top of 60 hour weeks and being made to work until 68 make the job increasingly unattractive. Already nearly 50% of teachers don't last 5 years in the job.
We need to retain and develop teachers not drive them out of the profession. Education Secretary Michael Gove hasn't even turned up to the talks held to avert this action. The quicker the government realises that it needs to work and negotiate with us as professionals the sooner these strikes will be over."
– Phil Clarke, Lewes, Eastbourne and Wealden NUT
Load more updates