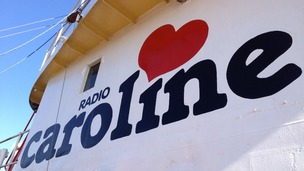 The "pirate" radio station, Radio Caroline is celebrating its 50th anniversary this year.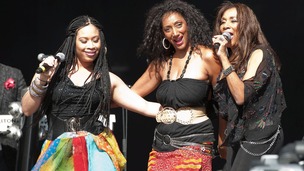 Revellers are getting ready for a brand new festival in Maidstone this weekend featuring bands like Sister Sledge and Brand New Heavies.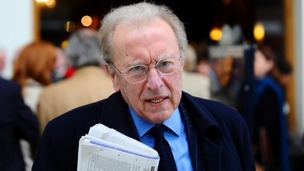 Veteran BBC broadcaster Sir David Frost has died from a heart attack aged 74, his family said.
Live updates
Preparing for battle - new camouflage jackets for chickens!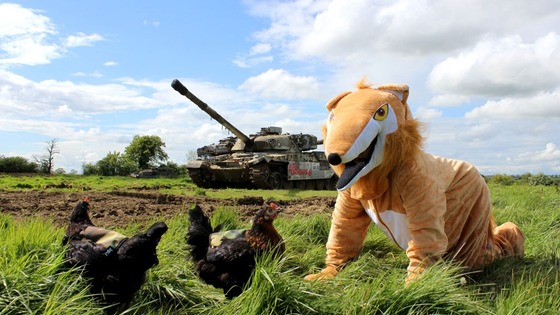 First they were given high vis jackets, now chickens are being disguised in military style camouflage outfits. The latest fashion for chickens has been launched by an Oxfordshire based firm to disguise them from foxes.
The company says "Whether they're dolling themselves up for a night out, preparing for battle against an army of henpeckers or forming a disguise to keep badly behaved cockerels at bay, cool chicks, army birds and rowdy hens go mad for a bit of camo"
It boasts of being of great comfort, breathable, showerproof fabric to keep hens warm, dry and clean when doing battle in the garden ... as well as giving them street cred. Whatever will they think of next!
Thousands of Spartans take on race challenge
How do you fancy wading through chest-deep muddy water, running up hills carrying sandbags, climbing ropes and hurdling fire pits?
Certainly not your average Sunday afternoon stroll but, as Andy Dickenson found out, there's very little that's average about the Spartan Races held in Sussex this weekend. He spoke to race director Dan Tuffnell and head coach Richard Pringle.
Advertisement
Art lovers swarm on car boot sale with a difference
Her work is usually sold in galleries fetching thousands, if not millions, of pounds. But today Margate's Tracey Emim was among many high-profile artists selling their work at a car boot sale as part of the Triennial in Folkestone.
Andy Dickenson reports and speaks to artists Jim Moir, Gavin Turk, Julia Riddiough and organiser of the Vauxhall Art Car Boot Fair, Karen Ashton.
Electro-legend Gary Numan talks exclusively to ITV News Meridian
Following his top-20 selling album Splinter, and sell-out gigs in Reading and Bournemouth, electro-pioneer Gary Numan reflects on his career, living with Asperger Syndrome, and his fears for his parents who were trapped by flooding in Wraysbury. Cary Johnston sat down with the synth legend ("Cars" video courtesy Beggars Banquet/Universal Music Publishing).
Clean-up operation underway at Reading Festival
Thousands of music fans braved the wind and rain today as they made their way home from the Reading Festival. Thames Valley Police have been reporting a slight drop in crime compared to last year. Two people have been arrested and bailed in connection with a rape. There have also been a number of thefts and drugs offences.The site at Richfield Avenue was cleared this morning, and even the weather didn't spoil the weekend. Lauren Hall reports
Clean-up operation underway at Reading Festival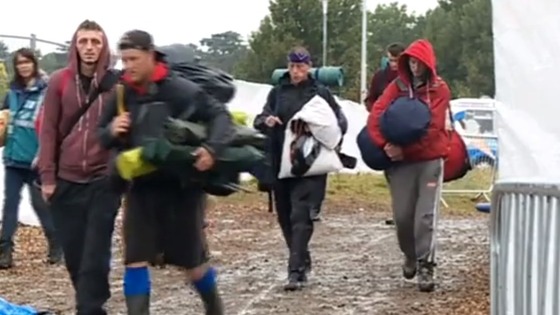 A major clean-up operation is underway at one of the region's biggest music festivals.
Reading Festival finished last night with thousands of festival-goers now leaving the site at Richfield Avenue in the rain and mud. People are being warned of delays on the roads around the town centre.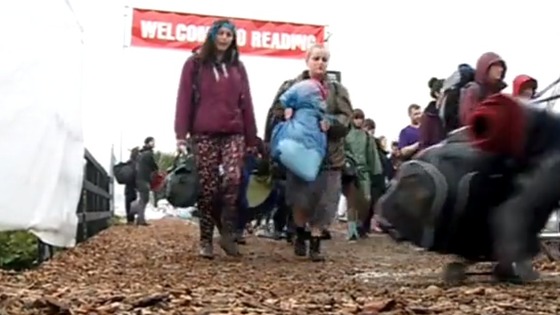 Advertisement
Hippodrome plans called in by the Secretary of State for Local Governement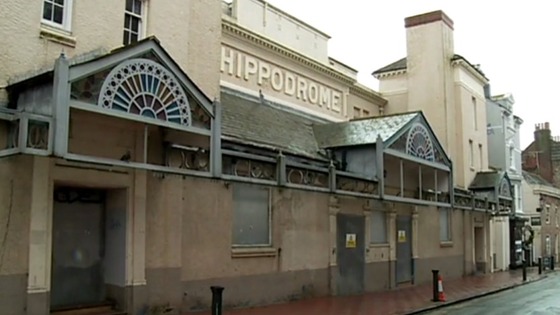 Plans to convert the dilapidated Brighton Hippodrome into a cinema have been called in by the Secretary of State for Local Governement, More than 11,000 people in Brighton and Hove had signed a petition against the proposals - which had been agreed by the city council.
"I had been contacted by many concerned constituents, who want to see this iconic venue preserved for people to enjoy in the future. I immediately raised the issue with Eric Pickles, and I am so pleased at today's news. I will continue to monitor the situation closely."
– Simon Kirby, the Member of Parliament for Brighton Kemptown and Peacehaven
Former Saints player starts 1000 mile run - visiting every Premier League stadium in the country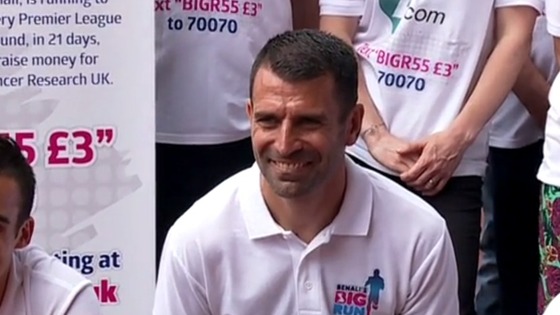 Francis Benali, the former Saints defender, is about to tackle his toughest match-up yet - running nearly 1000 miles in three weeks to raise £1million for Cancer Research UK.
'Benali's Big Run' starts on Sunday 24th August at St James Park, home of Newcastle United and finishes at St Mary's - on Saturday 13th September - coincidentally when Saints take on the Magpies in the Barclays Premier League. He aims to visit every Premier League stadium on the way.
The ex-defender, who club spent over 20 years of his career with Southampton, said: "I've been told that 'I'm mad', 'it can't be done', 'don't do it' - but it's made me even more determined to succeed. This challenge has been nagging away at the back of my head for years. It's hugely demanding I agree, but that's why I'm so motivated to do it. Cancer Research UK is a fantastic charity and has made a difference to many thousands of families in the UK. I want to raise as much money as possible - it would be great to hit £1 million, but every pound counts. Thank you to everyone who has sponsored me so far."
Benali has been preparing for his big challenge by running around Southampton in the summer often covering over 20 miles a day.
Woman 'raped in caravan at Reading Festival'
Thames Valley Police is investigating a report of rape that took place on the grounds of Reading Festival last night . At around 11.30pm, the victim, a 19-year-old woman met a man and a boy near an ice cream van opposite one of the mobile phone charging points in one of the campsites.
The victim reported that she had subsequently been raped in a caravan on the festival traders' site.
A 31-year-old man from London and a 14-year-old boy from Surrey have been arrested on suspicion of rape and are currently in police custody.
Woman 'raped in caravan at Reading Festival'
Thames Valley Police has recorded 21 crimes so far at Reading Festival. Five drugs offences, one public order offence, one robbery of personal property and 13 thefts have been recorded since Wednesday. There has also been one report of one rape.
Of these 21 offences, six were as a result of proactive police activity and the rest were reported by members of the public.
There have been 20 arrests made so far. Of these, three were people arrested on suspicion of robbery, one arrested on suspicion of fraud, and others for drugs possession and supply offences and public order offences.
Two people have been arrested in connection with the rape offence.
Load more updates