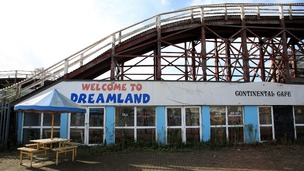 Thanet Council's plans to create a multi-million pound heritage amusement park have come under attack at the High Court.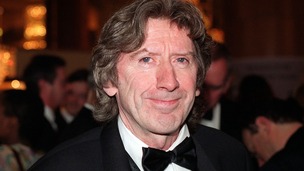 Best-selling horror author James Herbert "one of the giants of popular fiction" died yesterday in Sussex aged 69, his publisher announced.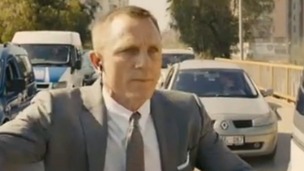 Beaulieu mission for Bond
Live updates
Fred, Sangeeta and Cheggers!
Cheggers and skating partner in the studio
Click video. He started out life as a children's television presenter in the 70s, his sister is a famous DJ - and his grace on the ice rink sent Pamela Anderson packing!
Keith Chegwin - who lives on the Berkshire/Hampshire - was, of course, last seen on our screens on ITV's Dancing on Ice. He was in the very capable hands of his skating partner Olga Sharutenko - and the two almost went all the way! They're chatting to Fred and Sangeeta.
Festival closes with circus style
Festival closes with highwire delights
The Brighton Festival draws to a close tomorrow after hundreds of performances attended by tens of thousands of visitors.
One of the highlights of this year's event has been the return of the circus - with artists from across the globe performing in all manner of styles.
Andy Dickenson meets some of the producers and performers including David Bates, producer of La Clique, performers Stephen Williams and Ashley Carr, and Camlle Beaumier of No Fit State.
Advertisement
Fred, Sangeeta and Cheggers!
'How' three TV legends got together....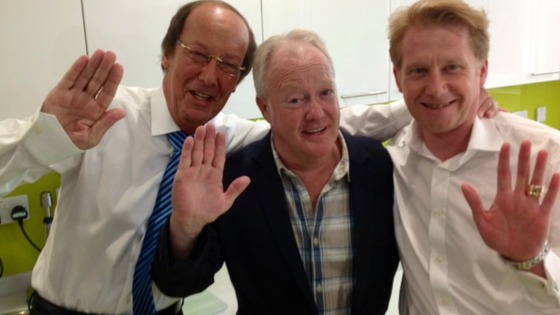 On this evening's programme we have plenty to make you tune in ...... including a former children's television presenter, turned skater. Keith Chegwin will be here, telling us what he's been up to since his appearance on Dancing on Ice.
And, of course, Keith enjoyed catching up with former children's presenters Fred and Simon.
Simon meets Britain's oldest DJ
Simon mixes it with Britain's oldest DJ
Click video. Simon meets a veteran of the airwaves.
The bassist behind Bowie
REPORT: The 'wild side' man behind Bowie, Bolan and Lou Reed
He's played with many of the biggest names in rock music: David Bowie, Mark Bolan and Lou Reed but guitarist Herbie Flowers may not be a familiar name to all of us.
You see Herbie, from Ditchling in Sussex, is a leading session musician. But now he's appearing in his own right during the Brighton Festival. Malcolm Shaw went to Herbie's studio to find out more.
Final series for Dancing on Ice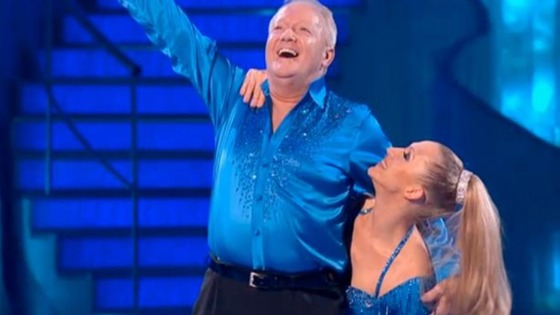 Keith Chegwin, from Berkshire, was one of the stars in the last series of Dancing on Ice famously knocking out Pamela Anderson in the first episode. He says the show was one of the most exciting of his TV career so far. He was due to be in the previous series but broke his shoulder in training.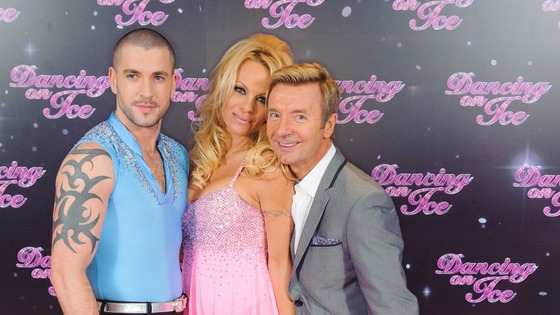 Advertisement
Final series for Dancing on Ice
Torvill & Dean and ITV announce final series of Dancing on Ice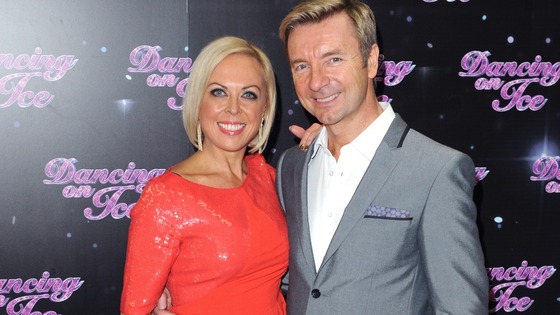 ITV's Director of Television Peter Fincham said:"Dancing on Ice has been a firm favourite with viewers since it launched eight years ago and we all have every intention of going out on a high next year.
Jayne Torvill and Christopher Dean said: "Next year will be the 30th anniversary of Bolero and our Olympic Goldmedal in Sarajevo and for us, it seemed a fitting time to say goodbye to Dancing on Ice.
"We wanted to go out on a high. We have loved every minute of the eight series and we're determined to make our final series the best ever. It has been a real pleasure to work on one ofthe UK's biggest and best loved entertainment shows."
Dancing On Ice is an ITV Studios Production. The final series will be broadcast in Jan 2014 & promises to be the biggest & best ever, with some of the biggest names in entertainment performing elaborate skating routines, more top choreography & nail biting new format twists.
Film directors target seaside city
Brighton - centre for film industry?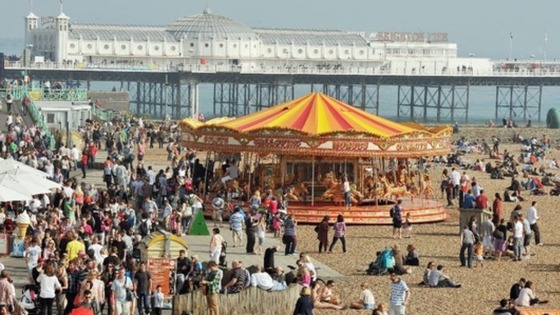 The British Film Institute is to open a "talent centre" in Brighton and Hove as part of a £5million plan to boost the industry across the country. The City Council is encouraging the BFI to make a base and is searching for an office when they move to the coast in the autumn.
The city will be promoted as a film location. Last year, the BFI launched a multi-million- pound five-year plan to help the British film industry compete more successfully on the global stage.
Eurovision: Bonnie sings for UK
Crowds watch Bonnie in Eurovision dress rehearsal
by Mike Pearse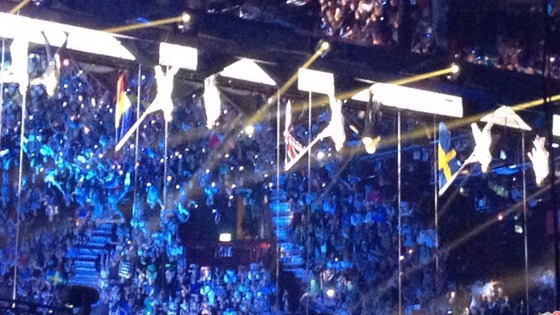 Bonnie Tyler has taken part in the final dress rehearsal for the 2013 Eurovision Song Contest.
For the first time all finalists marched into the arena together to open the show.
Bonnie may not win but she is popular among many fans.
Music lovers form the South were among those who cheered her as she arrived. Fans from Wales proudly waved flags as Bonnie entered the arena.
Earlier she told ITV News she had "almost been brought to tears" at the support from fans in the UK.
Eleven thousand people were in the Malmo Arena for the show on Friday night in Sweden. The actual event takes place on Saturday 18th May 2013.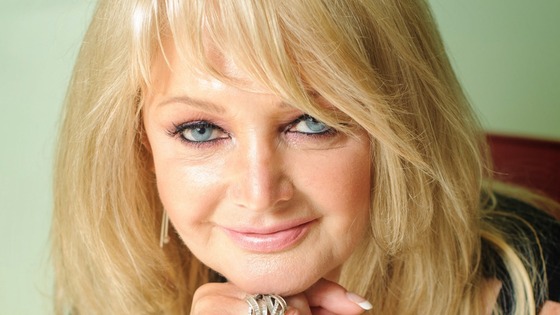 Eurovision: Bonnie sings for UK
Eurovision: Meet Bonnie & her fans from the South
by Mike Pearse
The voting in the Eurovision Song Contest can be predictable and somewhat political, but each year thousands of the region's music fans look forward to the musical competition!
This year the host country is Sweden and the UK is hoping that the Welsh diva Bonnie Tyler will bring home a prize.
Never one to miss the chance of experiencing the eclectic sounds of European pop - ITV Meridian correspondent Mike Pearse caught up with some fans from the South who made the journey to Malmo. He also spoke to the songstress on the day before Eurovision itself.
Load more updates