A negative from Marilyn Monroe's first professional photoshoot goes under the hammer in Wiltshire today.
At the time the image was captured, the future film star was the unknown Norma Jeane Baker, a 20-year-old factory girl dreaming of becoming a model.
The negative - and most crucially, the copyright to the image - will be sold at auction and is estimated to fetch between £5,000 and £8,000.
Back in 1946, Norma Jeane was married and working at a munitions factory when a passing military government photographer told her she could be a model, so she approached a Hollywood modelling agency, Blue Book.
Young aspiring photographer Joseph Jasgur was assigned to get her first portfolio and took her to Zuma beach in Malibu for a few pictures, which were later presented to Ben Lyon, casting director at 20th Century Fox.
They were the pictures that would not only make Jasgur famous but create a star in Norma Jeane, who later dazzled Hollywood and sparked international headlines.
"With aspirations of becoming a model, she joined Hollywood's Blue Book Model Agency. On March 6 1946 Joseph Jasgur received a call from Emmeline Snively, head of Blue Book. Snively asked Jasgur to take a few test shots of an aspiring young model. He first photographed her on a small street in West Hollywood behind Beverly Boulevard and over the next few weeks he photographed her on top of Don Lee Towers, above the Hollywood sign and at Zuma Beach, where this image was taken. This photo offers a unique glimpse of the young girl who was later to become the global phenomenon that was Marilyn Monroe. It is exceptionally rare for photos of this type to come to auction, however the true value in this image lies in the fact that it is sold with its own copyright to reproduce and distribute the image as the winning bidder wishes."
– ndrew Aldridge, Henry Aldridge and Sons
Maidstone Mela has been hailed a success by organsiers who say a record number of people attended the festival this year.
The event was held in Mote Park and is in its 12th year. It celebrates the different cultures that live in the town through music, food and dance and is one of the biggest of its kind in the South East.
Gurvinder Sandher from Kent Equality Cohesion and Richard Thick, Mayor of Maidstone, explain what the event is all about.
Advertisement
Back in time. It's 1924, there's a Labour Government in charge in Britain for the first time and the Charleston still reigns on the dance floor. The stage is set - Hampshire's Highclere Castle the location - and Earl and Countess of Grantham are ready to hold court. It's almost time for the new series of Downton Abbey. With Hampshire, Oxfordshire and Buckinghamshire providing the backdrops, we'll be reunited with those upstairs and downstairs preparing to face a new, more modern world. Amanda Piper has been to meet the cast.
It's the biggest celebration the British Film Institute has ever held with talks and classic science-fiction movies from War of the Worlds to 2001: A Space Odyssey being performed everywhere from in pubs to planetariums.
The BFI's Days of Fear and Wonder season begins across the region this weekend and, as Andy Dickenson found out, two of the world's greatest sci-fi authors were inspired by a small village in the heart of Sussex.
He speaks to Michael Sherborne, H.G. Wells' biographer; Dr Benjamin Noys, from the University of Chichester; and Ellen Cheshire, of Film Hub South East.
Clips from War of the Worlds, courtesy of Paramount Pictures, Village of the Damned, courtesy of Warner Bros, and The Invisible Man, courtesy of Universal Studios.
Something now for all Shakespeare fans - one of his most famous plays - but as you've never seen it before. Romeo and Juliet is being played out through street dance. Asana Greenstreet went to the Corn Exchange in Newbury to see just how hip Shakespeare can get.
The cast of the hit ITV drama have revealed what fans can expect from the upcoming fifth series, which starts on September 21.
Read the full story ›
Advertisement
He was one of the most popular and well-loved actors of his generation. Sir Donald Sinden, who lived in Kent, has died at the age of 90. The Shakespearean actor had suffered from cancer for several years.
He was also well known for film, stage and TV roles. His son, Marc, said that although they knew the end was coming, Sir Donald's death was "a huge loss to his family" but that they appreciated the care given to him by the Pilgrims Hospice. David Johns looks back on the actor's life, speaking to neighbour Dave McKean and theatre manager Juliet Mander.
Sadly many of our once proud seaside piers have seen better days. But in Bournemouth they're breathing new life into their iconic structure with a new extreme attraction - the world's first pier-to-shore zipwire.
The son of actor Sir Donald Sinden has paid tribute to his father and said his family would miss "his humour and knowledge".
In a statement, actor and film director Marc Sinden said: "Even though his death was expected, it is still a huge loss to his family and we, his brother, his son, his four grandchildren and great-grandchild will all miss his humour and knowledge and we would all like to share our appreciation for the Pilgrims Hospice and the carers that looked after him and us with such dignity, consideration and care until the end."
He added that plans for a memorial service were under way.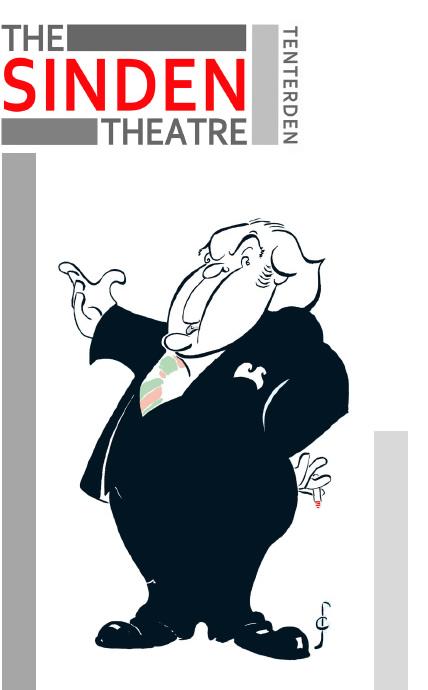 Load more updates