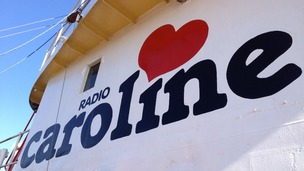 The "pirate" radio station, Radio Caroline is celebrating its 50th anniversary this year.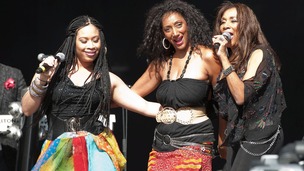 Revellers are getting ready for a brand new festival in Maidstone this weekend featuring bands like Sister Sledge and Brand New Heavies.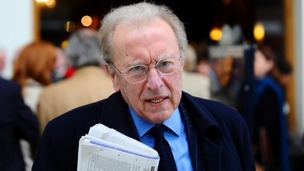 Veteran BBC broadcaster Sir David Frost has died from a heart attack aged 74, his family said.
Live updates
Martin Clunes hosts charity fair at his farm in Dorset
TV star Martin Clunes opened up his farm in Dorset - to host a fair - to raise money for a local charity. Twenty thousand people turned up despite the wet weather.
Martin Clunes hosts charity fair at his farm in Dorset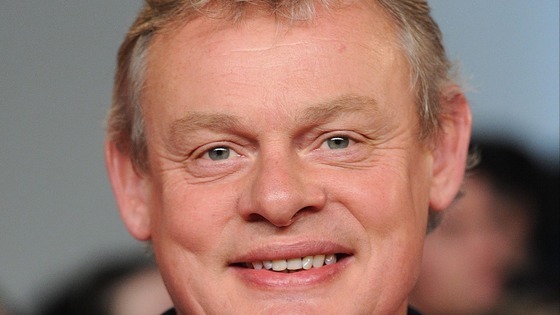 TV star Martin Clunes has opened up his farm in Dorset today to host a fair to raise money for local charities. The annual Buckham Fair has dog shows, dodgems and vintage cars to keep crowds entertained.
Advertisement
Thousands flock to Henley for 80's festival
Fans of 1980's music won't be disappointed this weekend, as stars like Rick Astley, Tony Hadley, and Nick Heyward head for Henley, for an extravaganza of the decade's best music. Cary Johnston reports on this year's Rewind Festival (Stage pictures courtesy: Blink Television)
Sheep stage a Shakespeare play
You don't normally associate one of England's best playwrights with sheep but that could be about to change.
Yes, a group of sheep is taking to the stage at Jevington in Sussex to perform one of Shakespeare's plays.
But will they remember the lines or will they 'fluff' them? Tom Savvides has been finding out.
Police search Berkshire home of Sir Cliff Richard
Sir Cliff Richard has dismissed a sex crime claim involving a young boy in the 1980s as "completely false".
The pop legend hit out as police carried a five-hour search of his Berkshire penthouse apartment, saying he had seen allegations circulating online for months but had chosen not to "dignify" them with a response.
Sir Cliff, 73, is not currently in the UK but pledged to co-operate with the inquiry, which concerns an alleged assault claimed to have taken place at an appearance by American evangelist Billy Graham in Sheffield in 1985.
It is understood that lawyers for the singer, who is believed to be in Portugal, have been in contact with South Yorkshire Police, who are carrying out the inquiry.
The investigation is not connected to Scotland Yard's high-profile sex crime probe Operation Yewtree, which was launched in the wake of the Jimmy Savile abuse scandal.
In a statement, Sir Cliff said: "The allegations are completely false. Up until now I have chosen not to dignify the false allegations with a response, as it would just give them more oxygen.
"However, the police attended my apartment in Berkshire today without notice, except it would appear to the press.
"I am not presently in the UK but it goes without saying that I will co-operate fully should the police wish to speak to me.
"Beyond stating that today's allegation is completely false it would not be appropriate to say anything further until the police investigation has concluded."
Eastbourne Airbourne takes to the skies
John Ryall joined the crowds to witness the spectacular display of Eastbourne Airbourne
Advertisement
Police search Berkshire home of Sir Cliff Richard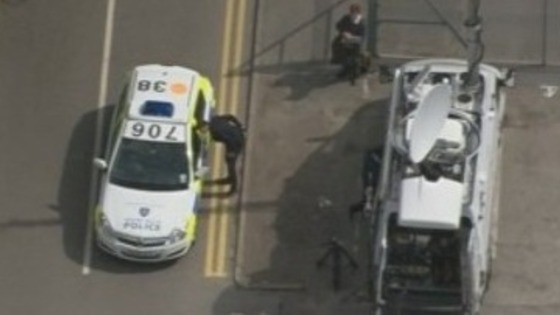 Police search Berkshire home of Sir Cliff Richard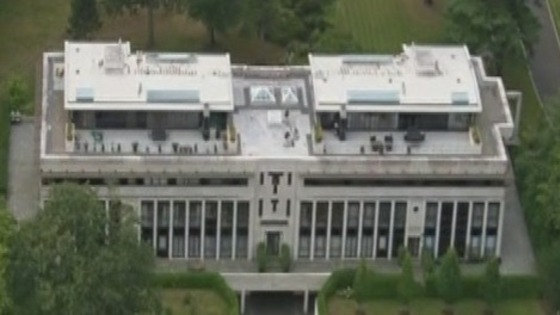 Police search Berkshire home of Sir Cliff Richard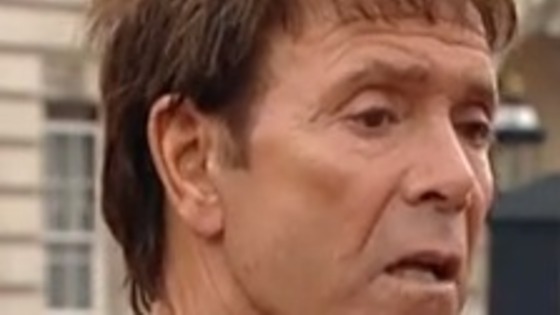 Sir Cliff Richard's property in Sunningdale, Berkshire, is being searched by police, it has been reported. The search is said to be in connection with an alleged historical sexual offence. It follows an allegation involving a boy under 16, from the South Yorkshire area in the 1980s. The search is not believed to be connected to Operation Yewtree. More to follow.
James Blunt to headline this year's Wickham Festival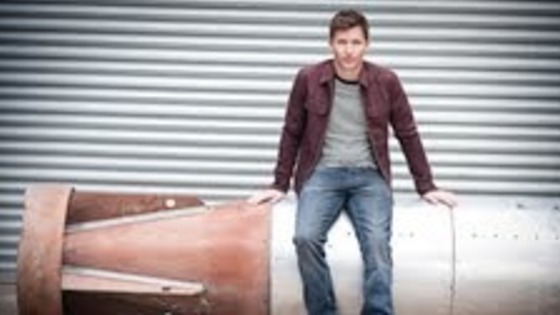 James Blunt will be "pitch perfect" at the Wickham Festival thanks to a unique way of beating the mud.
Recent downpours have made the site soft under foot but organisers will be putting down an artificial hockey pitch to give the 7,000 fans a firm footing.
It has come from Southampton Sports Centre which has just replaced its all-weather surfaces and that has proved a timely bonus for the festival.
We must be the first festival ever to put down a hockey pitch for fans. Instead of getting wet and muddy feet, our festival-goers will now have the most luxurious ground surface of any festival in the UK.

It will also be used backstage to help the likes of James Blunt and our other headliners the Lightning Seeds, Steve Earle and the Dukes plus Bellowhead.

The rain has made the ground quite soggy in places and we were preparing to put down straw when I got the offer of the hockey pitch.
– Peter Chegwyn
Load more updates