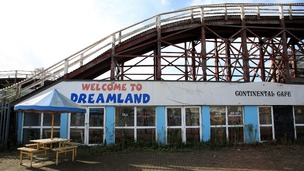 Thanet Council's plans to create a multi-million pound heritage amusement park have come under attack at the High Court.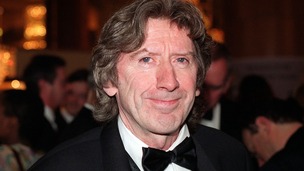 Best-selling horror author James Herbert "one of the giants of popular fiction" died yesterday in Sussex aged 69, his publisher announced.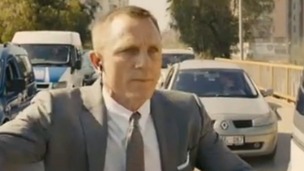 Beaulieu mission for Bond
Live updates
Broadchurch's boost for region
Broadchurch - ITV confirms second series
Broadchurch will return for a second series, ITV confirmed tonight. The new series will go into production next year. As with the first series, details of the story, and which characters will return, are currently being kept tightly under wraps.
Filmed in Dorset, since launching on 4 March, the drama has never been far from everyday conversation, becoming compelling viewing as the audience have dissected and analysed the cleverly crafted scripts.
The first episode rating of 9.1 million (31% audience share) saw Broadchurch achieve the highest weekday launch of a new drama across all broadcasters since ITV's Whitechapel in January 2009.
"We're delighted to be commissioning a second series of Broadchurch," said ITV's Director of Television, Peter Fincham. "From the moment the murder scene was discovered, viewers became gripped by the series, and we've been genuinely thrilled by the audience response.
David and Olivia's performances and Chris's cleverly crafted scripts have created a truly compelling drama."
Broadchurch's boost for region
The murderer revealed - after eight weeks
Whodunnit!? We've waited eight weeks for this and, tonight, we should - finally - find out who the murderer is! Who killed the young boy Danny Latimer.
Much of it was filmed in West Bay, on the Dorset coast. And, fans of the series - starring David Tennant - have been travelling there from across the country. Tourism officials say there's been a record number of visitors.
We spoke to Chris Chibnall, who wrote the series.
Advertisement
Simon Cowell gets a soaking
Britain's Got Talent soaking for Cowell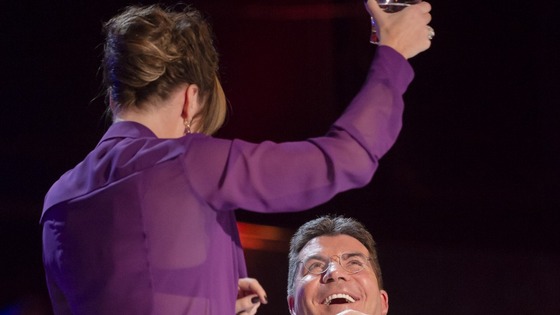 Simon Cowell gets a soaking from fellow Britain's Got Talent judge Amanda Holden after the pair disagree about a pair of contestants.
She holds a glass of water above his head in the ITV show, threatening to pour when the show boss refuses to put a singing duo through.
And when he digs in his heels and fails to change his mind, she tips the glass over him as the panel splits along gender lines - leading to Amanda and Alesha Dixon later storming off during the auditions.
Bus stop boogie goes global
Bus stop boogie is internet sensation
Click video. Abba fan and dancing queen Ellie Cole finds dancing on the pavement at the bus stop is a great way to pass the time. She didn't expect her 'bus stop boogie' to go global - so how does she feel about all the attention?
Calling all ice-cream tasters
It's a tough job but someone has to do it - sampling ice-cream!
Tonbridge and Malling Borough Council is alerting manufacturers and vendors that it will soon start testing the sweet treat to check hygiene and safety standards are met.
They are reminding sellers to keep ice-cream mixtures below 8 degrees C at all times, wash their hands and use food-safe sanitisers.
Jane Heeley, chief environmental health officer, said: "We want to ensure that all Tonbridge and Malling's soft ice-creams are as good as they look before the summer trade begins.
"Thankfully, most vendors in our borough are doing a great job of keeping their machines clean and storing their ice cream properly but this sampling programme aims to ensure that everyone meets the hygiene and safety standards required."
Return of Britain's Got Talent
It's nearly time for Britain's Got Talent!
Divya Kohli has been waiting in the wings to bring you all the latest behind the scenes gossip. She's been talking to Amanda Holden, Alesha Dixon and, of course, Simon Cowell. And she reveals an interesting fact about him.
Advertisement
Return of Britain's Got Talent
Divya's interview with the stars of Britain's Got Talent
Yes, Britain's Got Talent is back on our screens tonight. The judges - including Amanda Holden - who's from Chipping Norton, in Oxfordshire, and Simon Cowell, who's originally from Sussex, are back and ready for action.
Divya Kohli went along to the star studded launch. Here's her extended interviews with Amanda Holden, Alesha Dixon and Simon Cowell.
Inspector Morse back on screen
Endeavour on our screens this weekend
Now, a very famous TV detective comes back to our screens this weekend. You may have heard of him: Inspector Morse. But this story tells us about his young life in the police force.
Endeavour was piloted last year, and attracted millions in the ratings - and now four feature length films have been made.
Morse's story has always been told in the city of Oxford - and this is no different. Divya Kohli went to meet the cast and crew.
Return of Britain's Got Talent
Countdown to Britain's Got Talent
Divya Kohli interviews Amanda Holden, Alesha Dixon and Simon Cowell.
Baby monkey brings sunshine
Vulnerable monkey keeps keepers guessing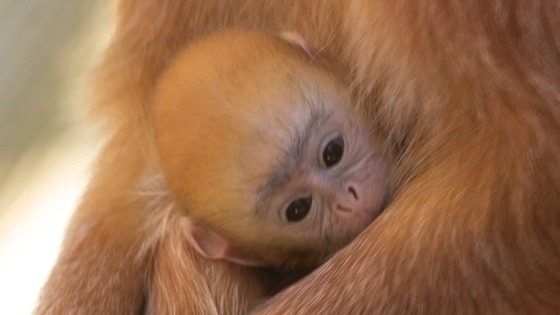 Monkey keepers at Port Lympne Wild Animal Park in Kent say they've enjoyed "a welcome ray of sunshine" with this brightly coloured addition to one of their Javan langur groups.
The apricot infant was born during some of the harshest weather to hit the county in years – and keepers are delighted at how the little arrival is progressing, their just not sure of its sex.
Simon Jeffrey, animal manager said: "Due to the cold weather we have not yet been able to tell if it is a boy or a girl – as mum has been keeping her youngster very close to her chest.
"It's too early to tell yet whether this baby will develop a darker colouring."
Javan Langurs are listed as a vulnerable species on the IUCN Red list of endangered species and they face the same threats as other primates in Asia, including loss of habitat and hunting.
Load more updates