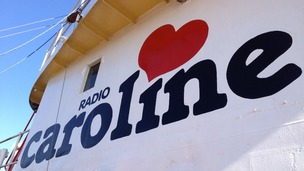 The "pirate" radio station, Radio Caroline is celebrating its 50th anniversary this year.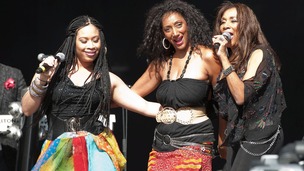 Revellers are getting ready for a brand new festival in Maidstone this weekend featuring bands like Sister Sledge and Brand New Heavies.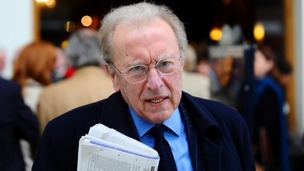 Veteran BBC broadcaster Sir David Frost has died from a heart attack aged 74, his family said.
Live updates
Train passenger on his way to Kent becoming internet sensation
Ever thought to yourself when you were on the train home, how nice it would be if we all burst into song?
Well for Martin Clews who had just been out to celebrate the release of his son's first single, that's exactly what he wanted.
The sing-song happened on the Ashford bound train from London to Victoria on Friday much to the delight of all on board.
Mr Clews, a chartered surveyor and strawberry grower, said:
"I had been celebrating the release of my son Dan's new single "That's Enough For Me" over a glass or two of champagne with friends in London.

"It seemed to me that like minded 'bon-viveurs' in my carriage might enjoy a jolly song on their way home. So I chose a lively number called 'Beastie' which has become somewhat of a favourite in my rugby club and this went down well with the passengers.

"Dan, who appears at Glastonbury this month, has also been seen performing on trains returning to Sevenoaks from playing gigs in what appears to be a family tradition."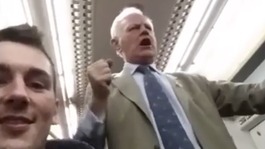 A rail commuter has become an internet sensation after inspiring a carriage of silent passengers to join his enthusiastic sing-a-long.
Read the full story
Advertisement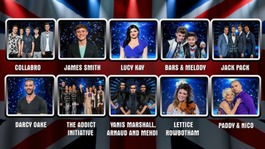 So the semi-finals are over - and after a string of closely-fought shows we have our finalists for Britain's Got Talent 2014.
Read the full story
Annual Dickens festival takes over Medway streets
He's Rochester's most famous resident, and this weekend author Charles Dickens is being remembered along with his famous characters and novels. It's the second day of the Rochester Dickens Festival, an event that attracts thousands of people each year.
Andrea Thomas has been to see the celebrations. spoke to Angela Prodger and Heather Smith.
And the winner of best Open House award goes to...
A woman who makes jewellery has won the coveted Best Open House award in Brighton.
The aptly named Vicky House shared her home with 17 different artists' work over the period of the Brighton festival, also raising money for her local hospice.
More than 200 artists opened up their homes to thousands of visitors in the city in May.
Line up of latest Broadchurch cast pictured together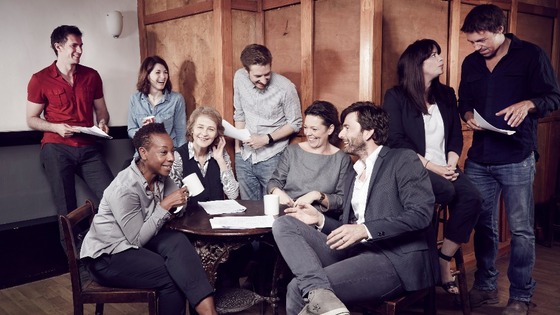 The cast for the second series of Broadchurch have been pictured together for the first time.
Returning to the series are David Tennant, Olivia Colman, Jodie Whittaker, Andrew Buchan and Arthur Darvill.
New to the drama include Charlotte Rampling, Marianne Jean-Baptiste, Eve Myles and James D'Arcy.
Filming along the Dorset coastline will get under way later this month although details of the storyline and characters are top secret!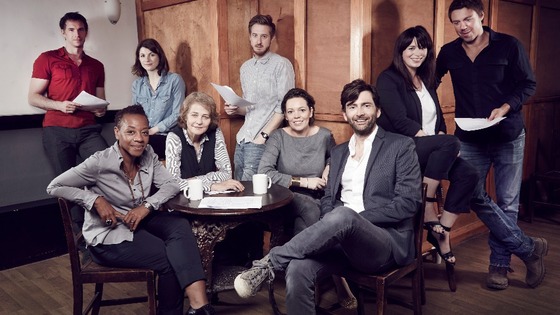 Advertisement
The tranquil surroundings of Leeds Castle in Kent were shattered today - by the sound of throbbing car engines. Not just any old cars, though, but an elite collection of supercars on display to raise money for The Royal Navy and Royal Marine Children's Fund.
Andrea Thomas went to take a look and spoke to one of the organisers, Barry Firth.
Sir Paul McCartney cancels show due to illness
The former Beatle had to cancel the Out There Japan Tour 2014 appearance at the National Stadium in Tokyo, but said he should be well enough for Sunday's scheduled concert and the new gig on Monday.
Sir Paul apologised to his fans, but said in a statement on the tour's official Facebook page that doctors told him not to play. Organisers said tickets for an extra show are valid for Monday, but a refund will also be offered.
In Kent today some of the brightest and best in the equestrian world turned out at the South East's first ever Expo. There were masterclasses and demonstrations to impress the audience at the Kent County Showground.
Andrea Thomas spoke to Equestrian Francesca Sternberg and Para-Equestrian Simon Blight.
Load more updates