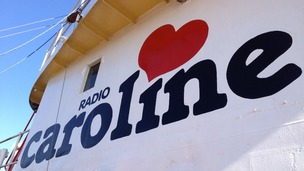 The "pirate" radio station, Radio Caroline is celebrating its 50th anniversary this year.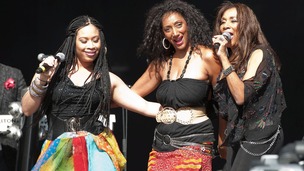 Revellers are getting ready for a brand new festival in Maidstone this weekend featuring bands like Sister Sledge and Brand New Heavies.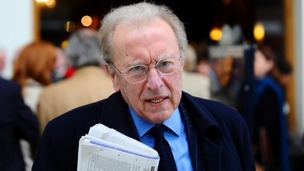 Veteran BBC broadcaster Sir David Frost has died from a heart attack aged 74, his family said.
Live updates
More artists set to play at Bestival 2014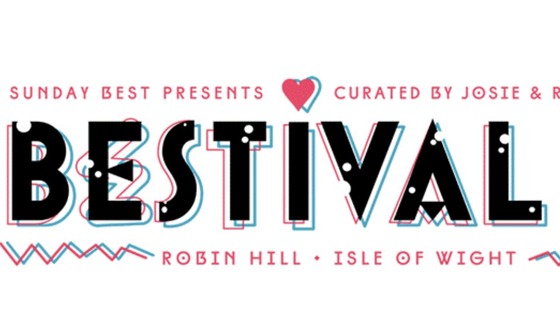 Paloma Faith, Basement Jaxx and Candi Staton have all been confirmed to be playing at this years Bestival.
They join acts such as Chic, featuring Nile Rodger, Outkast, and Foals and Beck at the event to be held in September at Robin Hill on the Isle of Wight.
Bournemouth graduates celebrate Gravity Oscar win
Bournemouth graduates, who worked on award-winning sci-fi movie Gravity, are celebrating this morning after the film won the Oscar for Visual Effects.
The film's visual effects were created by effects house Framestore in London, which recruited 10 alumni from the Arts University Bournemouth.
The animation and visual effects graduates worked on the paint, roto and tracking for the film.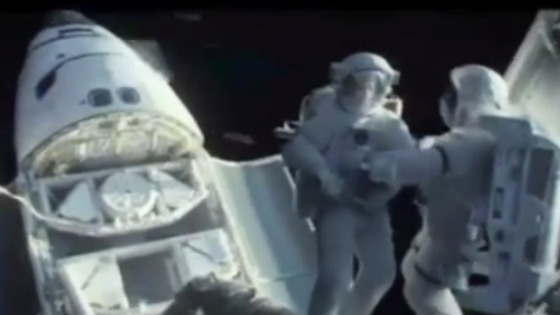 Advertisement
Margate stars in new ITV show
by David Johns (@davidjohns_itv)
Much has been done to promote tourism in Kent over the years but just as Gavin and Stacey did for Barry Island in Wales, it's thought a brand new sitcom could boost visitor numbers to our very own seaside hotspot - Margate.
ITV's "Edge of Heaven" is all about a bed-and-breakfast in the town. And despite some terrible weather during filming, it's hoped the show will help to promote the whole Thanet area to a new audience.
David Johns explains, talking to house owner David Mossman, property manager Kelly Whiting, shopkeeper Tracey Ruskin, runner Ian Lockyear, Councillor Iris Johnston from Thanet Council, and Film Liaison Officer Sharon Kelley.
Tap dancers set to take the stage
When you think of tap dancing you may well think of Bruce Forsyth, Hollywood musicals or top hats and tails.
Well all that is about to change with a new show about to polish floors across our region - starting tonight in Brighton.
Andy Dickenson meets world champion dancers Dorel Surbeck, Jeremie Champagne and Tap Factory creator Vincent Pausanias.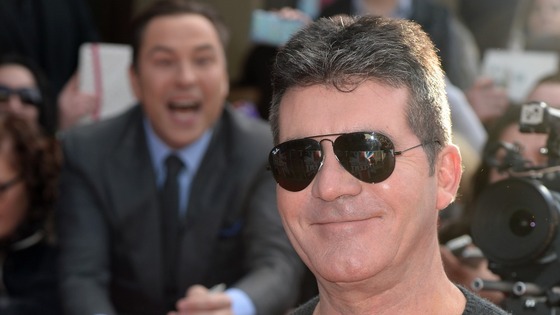 Sussex celebrity Simon Cowell has named his first child Eric after his father.
The music mogul and and his American girlfriend, Lauren Silverman, are now he proud parents of a son who was born on Valentine's Day weighing in at 6lb 7oz.
The 54-year-old X Factor judge jetted over to New York and was by his partner's side as she gave birth, leaving his seat at the auditions for ITV's Britain's Got Talent beside fellow judges David Walliams, Alesha Dixon and Amanda Holden empty.
Simon spoke of his joy on Twitter, saying: "Very happy to say Eric was born at 17.45pm. Healthy and handsome.
"Lauren in great shape. Thanks for all of your kind messages. Named after my dad."
David joked on Twitter that Simon had named his son after a host of celebrities and an ex-girlfriend.
He tweeted: "Huge congratulations to @SimonCowell and Lauren Silverman on the birth of their son. They have named him David Sinitta Louis-Walsh Cowell."
Alesha tweeted: " Congratulations!!! Yay!!! Such great news! Welcome to the world baby Eric! Lots of love xxx #youweremissedtoday :)"
Piers Morgan also took to Twitter to say that calling the baby Eric in honour of the father Simon "adored" is a "lovely tribute".
Simon's father died of a heart attack in 1999 aged 81 and the star has previously described him as a "brilliant mentor".
Simon was seen nervously puffing on a cigarette before entering the maternity ward, according to the Sun.
A friend told the newspaper: "Simon was in shock when he got the pre-dawn call. It's not often he loses his cool but this was one of those times."
At that point a "very excited" Holden tweeted that she hoped he would have a "safe flight and safe birth."
Sinitta, one of Cowell's ex-girlfriends, tweeted a a mocked-up photograph of a baby with its nappy hitched up to his chest, some fake chest hair and a dense mop of black hair.
She said: "All is well and baby boy says 'parents are well and CUTE!'. Happy Valentine's Day BABY!! #justInTimeValentine!"
Simon Cowell's a Valentine's Day dad
The music mogul from Sussex, aged 54, had jetted over to New York and was by his partner's side as she gave birth shortly before 11pm.
A spokesman for the X Factor judge said: "They are all OK. Simon was there for the birth. He landed at 6.15pm, British time, and he was at the hospital by about 7.15pm.
"He was there for the birth."
He said details about the baby, including how much he weighed, were not available yet.
Advertisement
Baywatch support for 'Sabrina's Wish'
A top Hollywood producer is helping to raise money for a children's hospital in Sussex that saved the life of his friend's daughter.
Gregory J Bonnan, the creator of Baywatch, is dedicating an episode of his latest show to little Sabrina Blencowe.
The four month old could have died without the care of staff at the Royal Alexandra Hospital in Brighton.
Malcolm Shaw has her story and hears from Sabrina's father Martin, Dr Kamal Patel and Louise Bartha of the Rockinghorse Children's Charity.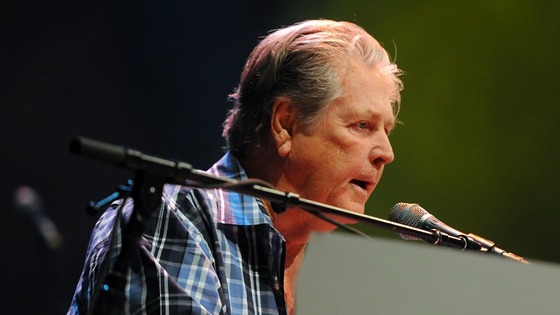 Brian Wilson, the co-founder of the Beach Boys has been announced as one of the headline acts at this year's Hop Farm Festival.
James Blunt, Caro Emerald, Paul Carrack, Squeeze and The Feeling will also play.
Last year's event was cancelled in May last year because of poor advanced ticket sales and fears of substantial losses.
It's now been revived with a new promoter and will run from July 4 - 6 July at the Hop Farm in Paddock Wood in Kent.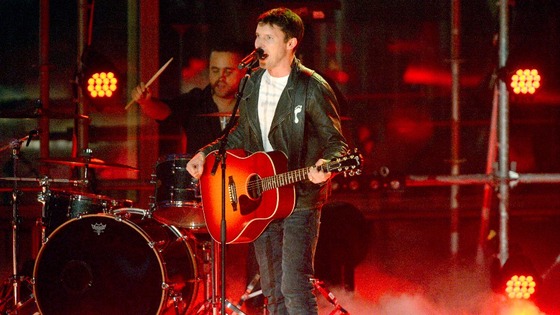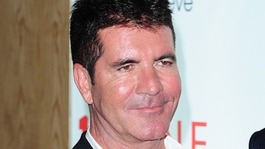 Simon Cowell is to return to the X Factor as a judge for the show's 11th series.
Read the full story
Bournemouth graduates help create hit film Gravity
Video. One of the most hotly tipped films of this season is the space thriller Gravity. Its special effects have been described as 'out of this world'. The film stars Sandra Bullock, George Clooney and a lot of computer graphics. Many of those images were bought to life in Dorset.
A group of recent graduates, hot from their animation course at the Arts University Bournemouth, got to work on the film. Their success is helping to grow the town's reputation as a centre of excellence for CGI.
Martin Dowse reports, and talked to Jeff Baggott, Dean of Faculty in Media and Performance.
Load more updates