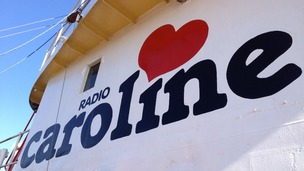 The "pirate" radio station, Radio Caroline is celebrating its 50th anniversary this year.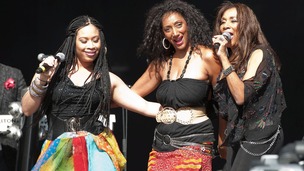 Revellers are getting ready for a brand new festival in Maidstone this weekend featuring bands like Sister Sledge and Brand New Heavies.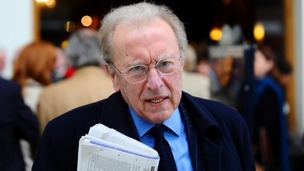 Veteran BBC broadcaster Sir David Frost has died from a heart attack aged 74, his family said.
Live updates
James Blunt to headline this year's Wickham Festival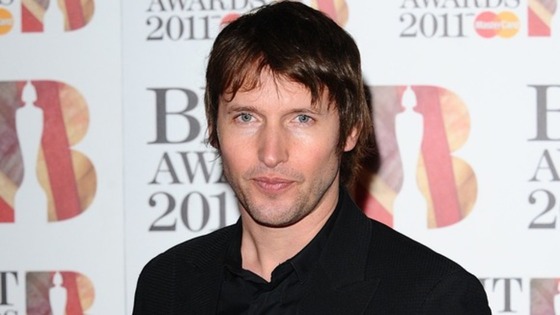 International superstar James Blunt is set to headline this summer's Wickham Festival. The singer-songwriter will top the bill on Thursday August 14 as part of his worldwide Moon Landing tour.
The soft rock singer, who has sold more than 20 million albums worldwide, shot to fame with his hit single "You are Beautiful" which brought a series of Grammy nominations.
Simon Cowell's got just a little bit richer
The music mogul has seen his worth swell to £300 million to put him in eighth place in a league of music millionaires compiled for the new Sunday Times Rich List, which will be published at the weekend.
Topping the music list - as he did last year - is London-based Ukrainian businessman Len Blavatnik, whose empire includes the Warner Music Group which was acquired in 2011. He is estimated to be worth £10 billion.
Simon's value will have been boosted by a new deal with ITV for further series of The X Factor and Britain's Got Talent, and appears not to have been seriously dented by the stage flop of spoof musical I Can't Sing! - for which he was one of the backers - which closed after a matter of weeks.
Advertisement
Eddie Izzard to star at Hants comedy festival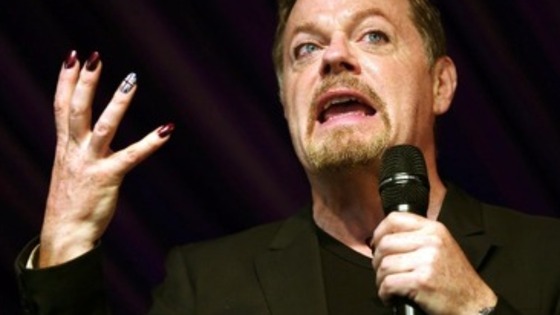 Eddie Izzard is to perform at the Southsea Comedy Festival. The event will run at the same time as Southsea Show. There will be a marquee for more than 2,000 people on July 31 and August 1. It will be one of the few opportunities to see Eddie perform live during 2014.
Vinyl records are making a comeback in a digital age
Despite nearly disappearing after the introduction of CDs and this digital era we now live in where you can download an album in a matter of seconds, vinyl records are making a comeback. Mel Bloor has been finding out more.
Watch footballing juggler breaking world record
If the break between the domestic football season and the World Cup leaves you craving football's silky skills - you could do worse than watch this circus act in Brighton.
One performer is trying to set a rather challenging keepy uppy record. Andy Dickenson reports and we hear from Zohra himself and Paul Archer from the Moscow State Circus.
ITV announces cast for new series of Broadchurch
ITV Meridian's Divya Kohli had exclusive access to the filming of the first series of Broadchurch - here's her report from then.
Advertisement
ITV announces cast for new series of Broadchurch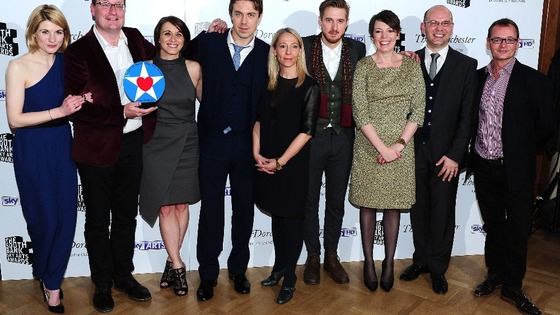 Jodie Whittaker and Andrew Buchan, who play Danny's parents Beth and Mark Latimer, will also return to their roles, alongside Arthur Darvill as local vicar Paul Coates. No other details have yet been revealed.
ITV's Director of Drama Steve November and Controller of Drama Victoria Fea have commissioned the new series.
"We're delighted Broadchurch is back in production, but we're remaining tight-lipped about how the story develops," said Steve. "Suffice to say Chris has delivered as always and the scripts are just as exciting as the first series."
Broadchurch will be executive produced by Chris Chibnall (The Great Train Robbery, Torchwood) for Imaginary Friends and Jane Featherstone (Utopia, The Hour, Spooks) on behalf of Kudos, a Shine Group company.
The first episode rating of 9.1 million (31% audience share) in March 2013 saw Broadchurch achieve the highest weekday launch of a new drama across all broadcasters since ITV's Whitechapel in January 2009.
The first series of Broadchurch will be shown on ITV Encore at launch, stripped across its first week on air. ITV Encore is ITV's first new channel in eight years and launches on SKY Channel 123 on 9th June 2014.
ITV announces cast for new series of Broadchurch
After months of speculation ITV can has confirmed the cast for the new series of Broadchurch, which begins filming in Dorset shortly. In keeping with the first series, secrecy surrounds the story of the award winning drama written by creator and acclaimed screenwriter Chris Chibnall.
David Tennant will return as Alec Hardy, whilst Olivia Colman resumes her role as Ellie Miller, last seen having her life torn apart as husband Joe confessed to murdering local schoolboy Danny Latimer.
Pensioners prepare for 'flash mob'
Pensioners are preparing for a "flash mob" style dance routine at a Sussex train station.
More than a dozen performers have been rehearsing for the piece as part of the Brighton Festival.
Here we hear from rehearsal director Jason Keenan-Smith.
Now, Whitstable's well known for pulling in the crowds when it comes to putting on events. And this weekend it's hoping to put the town on the map again with a brand new literary festival.
Headlining WhitLit will be the child star turned crime writer John Gordon Sinclair, who shot to fame when he starred in the film "Gregory's Girl". He's been talking to Andrea Thomas about books, babies and life as a young star.
Load more updates