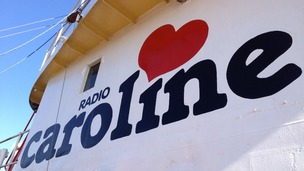 The "pirate" radio station, Radio Caroline is celebrating its 50th anniversary this year.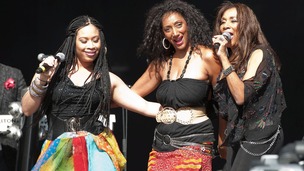 Revellers are getting ready for a brand new festival in Maidstone this weekend featuring bands like Sister Sledge and Brand New Heavies.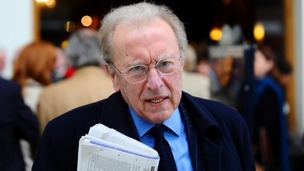 Veteran BBC broadcaster Sir David Frost has died from a heart attack aged 74, his family said.
Live updates
The journey of Royal Marine band recruits
Follow Richard Jones as he sends these three special reports about what life is like for royal marine recruits as they train in Portsmouth in a bid to be part of the prestigious Royal Marine School of Music.
Stars from the 1980s rock in Southampton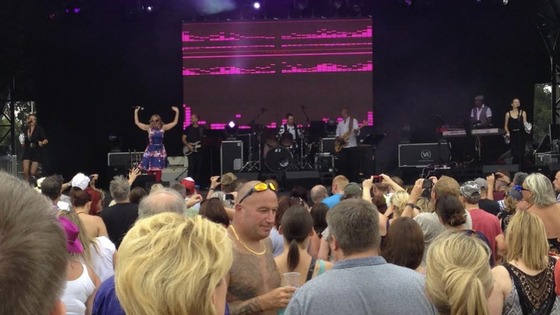 The singer and actress Clare Grogan has appeared st Southampton Common for the 'Let's Rock' music concert. The entertainer used to be with the band 'Altered Images', and featured in the 1980s film 'Gregory's Girl'. According to our source, all acts have gone down to rousing screams and cheers.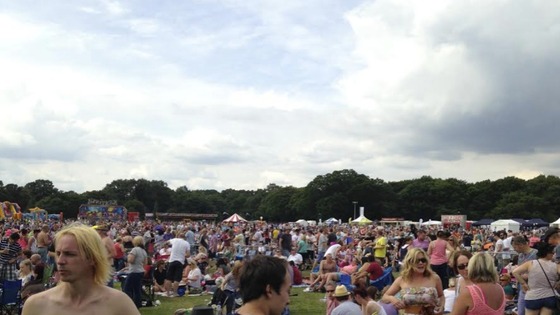 Advertisement
National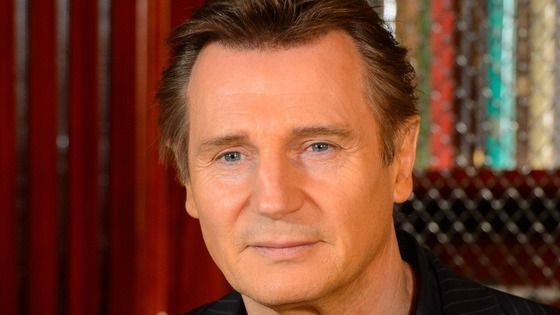 Actor Liam Neeson's nephew is fighting for his life in hospital after falling from the top of a phone box.
Ronan Sexton, 31, had been enjoying a night out with friends in Brighton when he climbed on top of the phone box at around 4 a.m on Sunday morning. He suffered a serious head injury after falling around 20ft.
He was admitted to a local hospital but then transferred to Hurstwood Park neurological centre in Haywards Heath, West Sussex, in a critical condition.
His mother Bernadette - the sister of Taken and Stars Wars actor Mr Neeson - has reportedly been at her son's hospital bedside.
The accident is the latest upset for Mr Neeson whose actress wife, Natasha Richardson, died in March 2009 at the age of 45 from head injuries following a ski accident in Canada.
Students cast, rehearse & perform musical in 24 hours
A group of students from the University of Reading have staged a musical in just 24 hours. They have taken on the challenge to raise money for a brain tumour charity.
The proceeds will go to the Ollie Young Foundation, which supports research into how brain tumours affect children. The performers had just 24 hours in which to announce, cast, rehearse and stage their live performance of Beauty and the Beast. Sam Simmons told us about the project.
Award winning theatre group returns to Winchester
Final rehearsals have been taking place today for the latest performance by a theatre company which gives people with learning difficulties the chance to act, sing, and dance.
Blue Apple was founded nine years ago and has just received a grant of almost 300 thousand pounds to expand its work. Richard Jones reports
Dawn French bringing solo comedy tour to the South
Dawn French's 30 Million Minutes Tour is starting tonight in Birmingham but below are the dates she hits the South!
Tuesday 24th to Saturday 28th June at the Theatre Royal in Brighton
Wednesday 2nd July at the Anvil Arts in Basingstoke
Thursday 3rd July at New Theatre in Oxford
Wednesday 23rd and Thursday 24th July at Hawth Theatre in Crawley
Friday 25th to Sunday 27th July at the Hexagon Theatre in Reading
Wednesday 8th October at the Anvil Arts in Basingstoke
Thursday 23rd October at the New Victoria Theatre in Woking
Friday 24th October at The Kings Theatre in Portsmouth
Thursday 30th October at G Live in Guildford
Thursday 6th and Friday 7th November at the Pavilion Theatre in Worthing
Thursday 20th November at the Bournemouth Pavilion
Friday 21st November at the Lighthouse in Poole
Advertisement
Dawn French bringing solo comedy tour to the South
Dawn French, Queen of British comedy, is travelling around the country with her first ever solo tour.
Dawn has started her tour in Birmingham and she's in Brighton from Tuesday. She's also heading to Basingstoke, Oxford, Crawley, Reading, Portsmouth, Guildford, Woking, Worthing, Bournemouth, Poole. Fred spoke to her a bit earlier today.
Sci-fi fans gather for seaside extravaganza in Kent
by David Johns (@davidjohns_itv)
Hoards of aliens from outer space invaded a seaside town today but they seemed to be quite friendly. Thousands of people flocked to Herne Bay to meet Darth Vader, Dr Who and any number of tentacled creatures from other worlds.
Our reporter, David Johns, explains, speaking to David Prowse who played Darth Vader; Hattie Hayridge who played Holly in Red Dwarf; and Gerald McCarthy who organised the event.
Star-studded gathering for a spot of polo at Windsor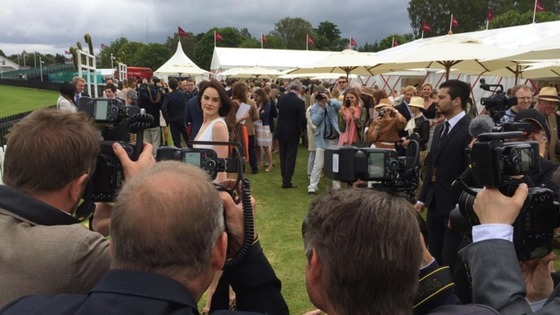 Cartier International Day is typically one of the most star-studded sporting events of the year. The event hosts the Queen's Cup Final in the sport of polo. The actress Michelle Dockery, who stars in Downton Abbey, was one of those attending the prestigious event in Windsor.
Sci-fi fans gather for seaside extravaganza in Kent
At Herne Bay's SciFi-by-the-Sea event today, Darth Vader - aka actor David Prowse - had a "get well soon" message for Harrison Ford, who was injured on the set of the new Star Wars film last week.
Load more updates