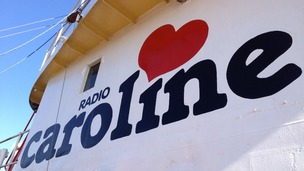 The "pirate" radio station, Radio Caroline is celebrating its 50th anniversary this year.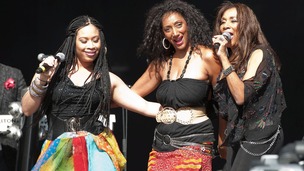 Revellers are getting ready for a brand new festival in Maidstone this weekend featuring bands like Sister Sledge and Brand New Heavies.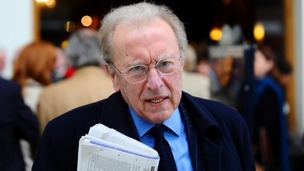 Veteran BBC broadcaster Sir David Frost has died from a heart attack aged 74, his family said.
Live updates
Dame Edna ready to Eat, Pray, Laugh
Barry Humphries tells Fred Dinenage how he first came up with the idea of Dame Edna Everage.
Dame Edna ready to Eat, Pray, Laugh
She's an international superstar, glamorous and outrageous. Not a bad achievement for an Australian housewife. But of course, there's much more to Dame Edna Everage than meets the eye.
It's a case of behind a great woman, there's a great man - and that, of course, is the legendary Barry Humphries who has been leading a bizarre double life.
But now, after 60 years in the entertainment business he's decided it's time for his final bow. Fred Dinenage caught up with him this afternoon, as he prepared to take to the Mayflower stage in Southampton, on his grand farewell tour.
Advertisement
OutKast to headline at Bestival this year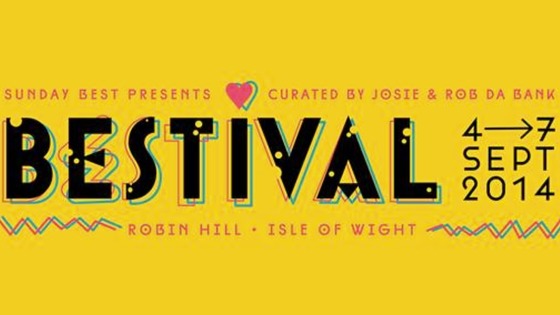 OutKast have been announced as one of the headlining acts at this years Bestival.
Andre 3000 and Big Boi have reformed to play at the event on the Isle of Wight from 4th-7th September 2014.
The theme for this years festival is also Desert Island Disco.
Three more headliners at the event will be released soon.
To get into the mood and 'shake it like a polaroid picture', click here!
For any more information on Bestival, including tickets, click here.
Splash down for Portsmouth MP
Portsmouth North MP Penny Mordaunt took the plunge for charity on ITV's Splash. How did she do? Hannah Costigan reports. (Splash footage courtesy of Twofour Productions and Eyeworks)
Splash down for Portsmouth MP
Olympic medallist Daley offered some words of consolation, however, adding: "It's a scary dive, so hard to control. If you asked a professional to do it, so many would tell you where to go."
Former Miss Great Britain Lloyd conquered her demons by taking on the forward pike fall from 5m.
The model, married to Wolves footballer Jamie O'Hara, had initially planned to dive from 7.5m, but had a mishap in training which dented her confidence.
Her simplicity proved her undoing, and judges placed her at the bottom of the leaderboard.
But the public vote propelled her into a play-off place with Mordaunt - the latter replicating her daring but grimace-inducing plunge, with similar results, leaving judges to elect Lloyd.
Splash down for Portsmouth MP
There was disappointment at the pool and at the polls for MP Penny Mordaunt as she crashed out of ITV diving competition Splash! in spectacular style.
She mistimed her back somersault from 7.5m - twice - leaving reality television regular Dan Osborne and model Danielle Lloyd to sail through.
There were plenty of gasps as Mordaunt went for a fiendishly difficult dive from height.
But the MP for Portsmouth North, wearing a sparkling red one-piece, overcooked her entry and smacked the water.
Judges commended her have-a-go attitude but said the execution fell short.
Advertisement
Hunt for missing millionaire ticket
Someone in the Brighton and Hove area has become a millionaire - but doesn't yet know it.
A team of joggers gathered on the seafront this morning with the numbers of a winning lottery ticket that has n't been claimed yet written on their shirts.
The collection time for the Euromillions draw, which took place in the summer, runs out next Wednesday. Lottery run organiser Mike Fisher explains.
The Lion King is coming to Southampton
The theatre production of Disney's The Lion King is coming to The Mayflower theatre in Southampton.
The award-winning production will play at the Mayflower from Friday 11th July 2014 and will run for 9 weeks.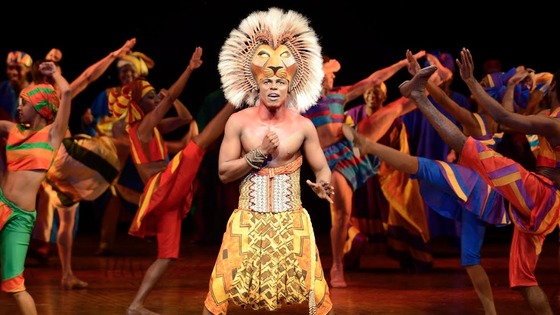 The show is the biggest production to ever tour the UK, with 23 trucks transporting hundreds of masks, puppets and more than 700 costumes.
The cast is made up of over 50 actors, singers and dancers, supported by a backstage team of more than 100 people.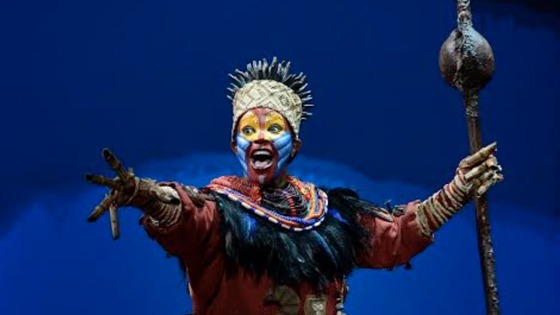 Girls' choir sings at Canterbury Cathedral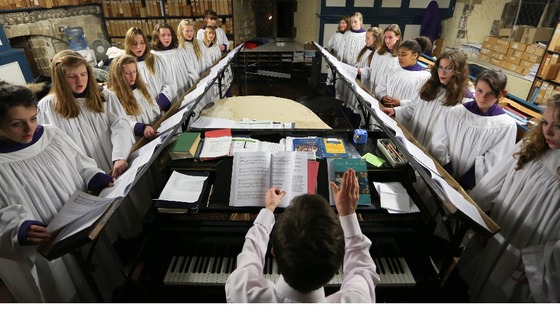 A rehearsal has taken place of the first girls' choir at Canterbury Cathedral after more than thousand years of male-dominated singing.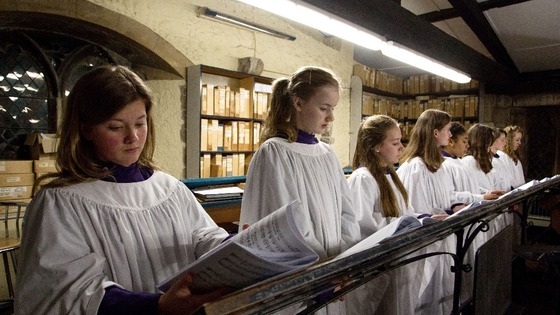 Sixteen local girls aged between 12 and 16 were selected for the Canterbury Cathedral Girls' Choir, the first to be assembled under the name of the seat of the Archbishop of Canterbury.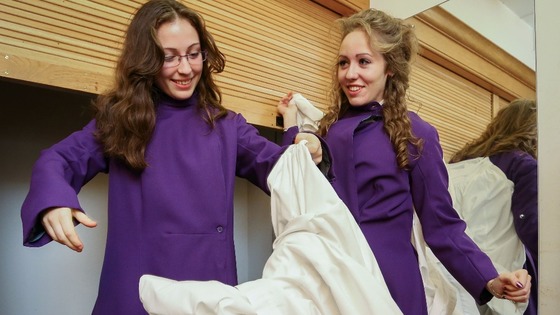 They met, rehearsed and tried on cathedral cassocks for the first time yesterday ahead of their public debut at Evensong on January 25
Being a chorister at the cathedral has historically been an exclusively male preserve but leaders have said introducing a girls' choir would be an "exciting addition"
The girls' first service later this month will include music by Ralph Vaughan Williams, George Dyson and Samuel Sebastian Wesley.
The cathedral has a long tradition of choral music and some notable musicians have distinguished themselves there over the years, including Harry Christophers, Trevor Pinnock and Sir Mark Elder.
Senior figures at the cathedral said the girls' choir would add to the cathedral's historic choral tradition but exist as a separate entity to the boys.
The girls will initially sing at services when the boy choristers, who are boarders at St Edmund's School, are on their twice-termly breaks.
MP to make a Splash! in reality swimming show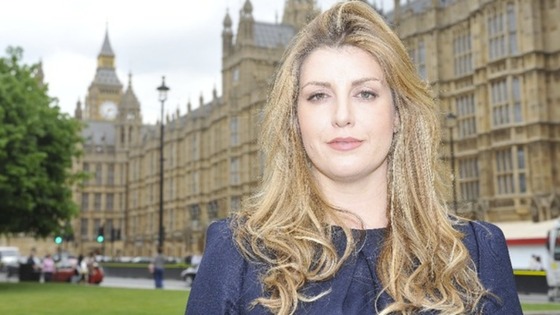 The Conservative MP Penny Mordaunt has said she will be donating her fee for appearing on the ITV reality swimming show Splash! to a charity in her constituency.
The politician represents Portmouth North. She said "Not only is Splash! a great personal development experience but it also seemed like the perfect way to fund raise for a charity I'm very passionate about – the Hilsea Lido in Portsmouth which is being renovated by the community.
"I will be donating my fee for the programme to assist with the renovations. I have the elegance and drive of a paving slab, but my navy training has certainly given me the guts to take on the challenge head on."
The MP will be appearing on the show alongside singer and musician Paul Young, model Danielle Lloyd, comedian Patrick Monahan and TOWIE star Dan Osbourne.
Load more updates