Flytippers have dumped items from a children's bedroom or nursery in a country lane in Steep, near Petersfield, in Hampshire.
The rubbish was left in Harrow Lane and East Hampshire District Council's environmental team is trying to track down who is responsible.
Council spokeswoman Rachel Gorvin said: "The waste dumped is quite distinctive and looks like it has come from a nursery or similar.
"If we could trace the source we might be able to find out how it ended up dumped in the countryside.
"Fly-tipping is a blight on the beautiful countryside of East Hampshire. Not only is it unsightly but it also poses a danger to people, animals and the environment. A number of fly tips contain hazardous waste such as asbestos or chemicals.
"If you have any information about this or any other fly tip please let us know."
The council's Environmental Services Team can be contacted on 01730 266551.
A Hampshire-based scientist has taken what may be the first photograph of a Blue Whale spotted in UK waters.
Read the full story ›
Advertisement
Volunteers are needed to help clean up two beaches in Thanet later this month.
Clear-ups have been organised for September 19.
Debris collected will help the Marine Conservation Society work out the state of the country's coastline.
We are extremely fortunate to have such an incredible coastline here in Thanet. It is of great importance that we play our part in maintaining our beaches, not only for tourism, but for the much bigger picture long-term. Marine wildlife is suffering worldwide from the damaging effects of litter in our seas. These events at Pegwell Bay and Birchington will help us monitor long term trends and play our part in the global action to help our marine life.
– Thanet Council Cabinet Member for Operational Services Cllr Suzanne Brimm
There will be a beach clean at 10am at Pegwell Bay, Cliffsend. Volunteers will clean along the National Nature Reserve beach, near to the chalk cliffs. Participants will meet on the beach below the former hoverport access road near the Viking Ship Picnic Site.
And there will also be a beach clean at 2pm at Plumpudding, Birchington, to clean along the 'Northern Sea Wall' beaches at the very western end of Minnis Bay, heading towards Reculver.
Conservationists and anglers have joined forces to launch a legal challenge against the government, accusing ministers of failing to protect England's "most precious" rivers, lakes and coastal areas from pollution.
WWF UK, the Angling Trust and Fish Legal have been granted permission by the High Court to pursue their legal challenge, which they say they hope will protect waterways from further damage.
They are demanding a judicial review, claiming that the Department for Environment, Food and Rural Affairs (Defra) and the Environment Agency are failing in their legal duty to take the necessary action.
They are particularly concerned about habitats known as Natura 2000 sites, including "national treasures" such as Poole Harbour and the rivers Avon, Wye & Eden.
They say agricultural pollution in these areas is causing harm, with soils carrying nutrients and pesticides being allowed to wash into the waters.
A stretch of road in Oxfordshire has been described as the worst for potholes in the county for the second year in a row.
Read the full story ›
Nearly 60 calls about Tunbridge Wells flooding, fire crews are working hard to save life & property - please only call 999 for emergencies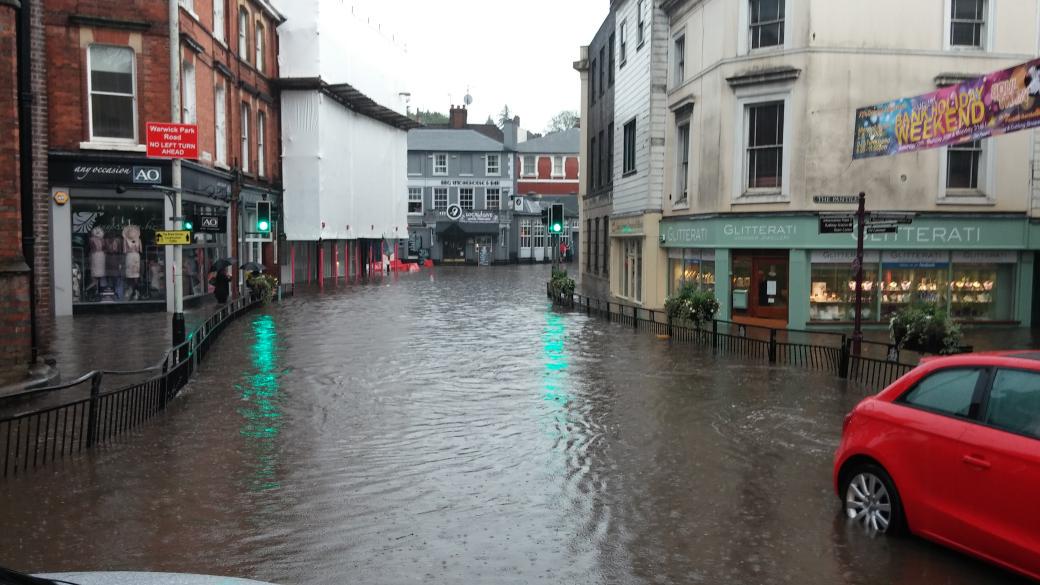 Slow down and give yourself plenty of distance to the next vehicle - stopping distances at least double in wet conditions
Advertisement
It's one of the busiest shipping lanes in the world but it's also home to important wildlife. A study has found that the Dover Strait between England and France isn't just a gateway for business but also a vital habitat for wild and marine life. The findings of the survery will now be used to ensure that the varied nature of the area is preserved for future generations. This report from Tom Savvides includes interviews with Chris Drake from Kent County Council, landscape planner Kate Ahern and Will Wright from Kent & Essex Inshore Fisheries & Conservation Authority.
Campaigners have gathered at Uxbridge Magistrates in support of 13 protesters who staged a demonstration at Heathrow in July.
It led to 22 flights being cancelled, with delays for thousands of passengers.
The protesters face charges of trespass and entering a secure area.
They pleaded not guilty and will face a two-week trial at a later date.
A team of 150 workers is to carry out Southern Electric's biggest ever tree cutting programme - in a bid to reduce the number of power cuts in West Sussex.
Fallen trees hitting power lines or interfering with the network have caused nine power outages in the past year alone. The firm is spending £350,000 on the one-day operation which will see tree cutters, engineers and contractors working in Milland, Redford and Linch. Power will be turned off between 8am - 6pm in the areas with electricity being provided through temporary power generators where possible.
"We are not just minimising the risk of a power cut during high winds, but we are also reducing the number of planned outages that are needed to carry out installation of new equipment and routine tree cutting work. By doing the work in one day, and on this scale, means we don't have to keep switching off the network in the area."
– Chris Anderson, SEPD's Tree Cutting Field Manager
The entire project will cover an area of 200,000 sq. metres. The firm has reassured the public that only vegetation and dead trees will be removed if they pose a significant threat to the network and are within falling distance of an overhead line.
The company is setting up a mobile welfare and information point to provide free hot food and drinks, as well as charging facilities for customers' mobile phones and tablets.
In three special reports, ITV News Meridian investigates the effects of, and solutions to, costal erosion.
Read the full story ›
Load more updates