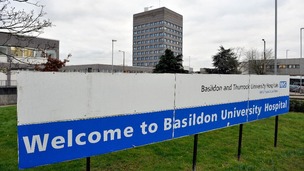 An Essex hospital under investigation for higher than expected death rates has been criticised by the Health Service Ombudsman.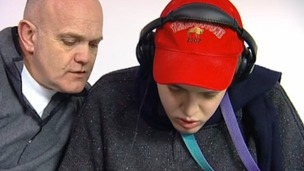 A new centre - one of the first specialist education programmes of its kind in the country has opened in Buckinghamshire.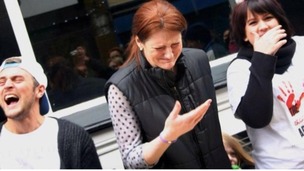 What on earth are these people eating? Find out more here.
Live updates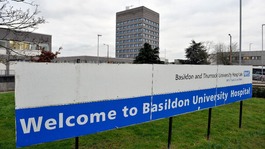 An Essex hospital under investigation for higher than expected death rates has been criticised by the Health Service Ombudsman.
Read the full story
Patient launches dementia service
REPORT: Patient launches dementia 'mentor' service
Tom Coppins was finally diagnosed as having vascular dementia a yearafter he and his wife knew something was seriously wrong. Having convinced doctors he needed a brain scan, he then set about trying to plan his future.
But reliable information and support was hard to find so Tom decided to do something about it. He's launched a pioneering mentoring service for people newly diagnosed with dementia. He told John Ryall his story. John also speaks to Cllr Graham gibbons of Kent County Council (Cons).
Advertisement
South walks to work
Health expert praises walkers
Walking is free and good for your health soit's understandable that more people are doing it to get to work.

Clearly some people need to use alternative modes of transport, but even then there are easy ways to build exercise into that journey - park further away from the office or get off the bus a stop early, for instance.

Britain is facing an obesity crisis that is fuelled by inactivity. It is essential for the health of the nation that people find time to exercise and hopefully these statistics are an encouraging sign that the message is getting through.
– Dr Helena Johnson, Chair of the Chartered Society of Physiotherapy
It's a lifesaver!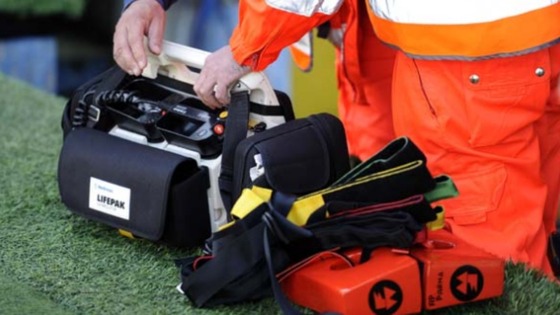 Eight defibrillators are being installed at community fire stations across East Sussex. The machines will be available for the public to use if someone has a cardiac arrest. Defibrillators have been installed across the region in supermarkets, public attractions and sports grounds.
South walks to work
Commuters leaving their cars at home
More than 460,000 people in the South East are now choosing to walk to work instead of driving.
Our region has the highest number ofpeople walking to work with Brighton, Oxford, Isle of Wight, Reading and Portsmouth claiming the top five positions in the South.
Brighton and Hove have the highest proportion of residents who walk to work at 20.6% as opposed to Surrey who have the lowest at 6.2%.
Research from the Chartered Society of Physiotherapy shows that across our region 10.9% commute on foot, slightly above the national average of 10.7%
Action for Brain Injury Week
Praise for head injury charity
by David Johns (@davidjohns_itv)
She died for nine minutes when her heart stopped beating - and was brought back to life by paramedics. But Ria Hancock's brain had been damaged by a lack of oxygen.
Two years on the mum of two tries to lead a normal life, supported by her husband - and by a vital charity, Headway, which helps those with brain injuries. David Johns went to meet her.
Advertisement
Birth in car after downgrade
Birth in back of car after hospital downgrade
A woman from Sussex has given birth in the back of a car just three days after the controversial downgrading of maternity services at Eastbourne District General Hospital. Charlotte Wilkins reports.
'None of my 19 artificial legs fit'
Hospital apologises over artificial legs issue
A Sussex man who struggles to walk, despite being given 19 different artifical legs by the NHS, has been offered an apology by the hospital which treated him.
The Sussex Community NHS Trust which runs the Brighton General told ITV Meridian that the problems John Bryce was having were due to underlying health issues. The trust admits this was inaccurate and have retracted the statement.
Solar panels for ambulances
South's paramedics the first to use solar power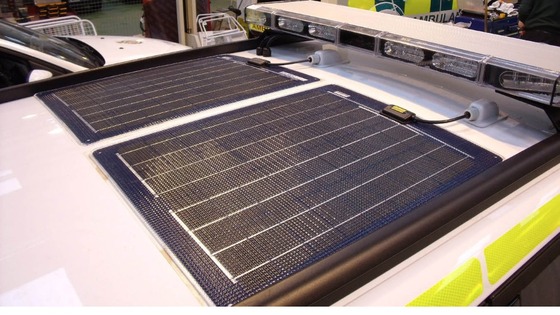 Ambulances in the south have become the first in the country to use solar panels.
South Central Ambulance Service NHS Foundation Trust has installed the energy producing cells on 36 of its Rapid Response Vehicles (RRVs).
They supply power to the secondary battery system that powers all emergency equipment onboard.
Green Team Co-ordinator Brian Miller said: "We are taking the initiative to reduce fuel consumption, fuel and battery replacement costs, the Trust's carbon footprint and the need for RRVs to return to base and traditional shoreline systems to recharge vehicle batteries."
Davina gets on her bike
Mother of premature baby raises money for research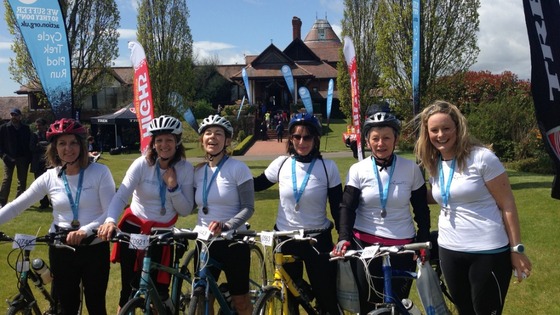 The RPM group from Sussex have just completed 40 miles of cycling. They're all friends and relatives who wanted to raise money for the Action Medical Research for children charity. One of them had a premature baby and wanted to raise money to fund more research into caring for them.
Load more updates