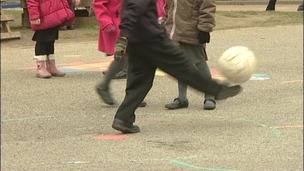 Charities call for improved drug education in schools as hundreds of children are referred to specialist drug and alcohol services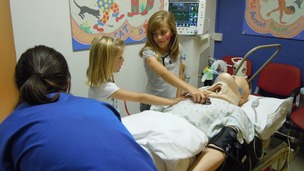 The public will get the chance to go behind the scenes of hit TV programme Trauma: Level One at Southampton's teaching hospital on Saturday.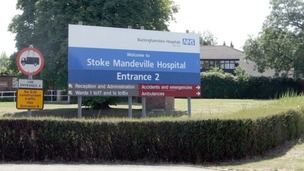 Buckinghamshire Healthcare NHS Trust's response to Sir Bruce Keogh's review into the quality of its care and treatment.
Live updates
A man from Gosport is part of a team of inspirational sailors setting off on a global sailing trip - crewed with people who live with Multiple Sclerosis (MS).
The yacht, called Oceans of Hope, will be the first to circumnavigate the world crewed by MS sufferers and - by doing so - hope to change the perceptions of what people with MS can achieve.
Andrew Pate joined the crew when the yacht docked in Portsmouth.
Aylesbury cancer survivor releases album
An Aylesbury man who survived his battle with cancer which caused him to lose his voice has released a single to raise awareness of the disease.
Ray Coates from Aylesbury Vale battled with throat cancer since 2008 and some of his treatments saw him lose his voice for 6 months.
The singer decided release a single in order to raise funds and awareness of the disease and recorded a moving video to accompany the track.
Funds received from the sales of the single will go towards research into cures and treatment for cancer.
The song is dedicated to all those who have been affected by the disease; the families of the sufferers, survivors, medical professionals and those who have sadly lost their battle to cancer.
Advertisement
Skin cancer doubled in the south in the last 20 years
The number of people across the south diagnosed with skin cancer has doubled in the last 20 years.
Loti Jackson from Lindfield in Sussex had surgery to remove a cancerous mole from her face when she was 27-years-old.
She's among 2,000 people in our region diagnosed with the disease every year.
Sussex teen given prestigious award for charity work
A 15-year-old girl from Horsham has been awarded the prestigious Princess Diana Award for her fundraising efforts.
Bethany Hammerton-Cooke lost her sister Natasha several years ago to ovarian cancer and since then has dedicated all of her free time to fundraising, raising over £17,000.
Bethany said: "Ovarian Cancer Action is a fantastic charity which deserves support to find a cure and carry out the research it does. They supported everyone in my family throughout the time my sister suffered with ovarian cancer and they still do now. "
Bethany and her family have been fundraising forOvarian Cancer Action since 2006. Throughout this time Bethany has been an inspiration getting involved not only in the annual 'Dash 4 Tash' race, but encouraging her friends and her school to fundraise as well.

Bethany's drive and determination are admirable and we are so grateful to her and her family for their unswerving support. Their donations have been absolutely vital in helping to raise awareness of the symptoms of ovarian cancer amongst women and healthcare professionals."
– Charlotte Sewell, from the Ovarian Cancer Action team

In the UK, ovarian cancer claims over 4,000 deaths each year. Ovarian Cancer Action is based on improving the quality of life and treatment for women diagnosed with ovarian cancer.

They rely on aid donated by supporters like Bethany and would be unable to continue without them.
1 in 3 ME sufferers have no access to local specialist services
Video. One third of those affected by the condition ME, or Chronic Fatigue Syndrome, have no access to specialist care. This worrying statistic has come to light through a new study by the University of Southampton.
Experts say the illness still isn't being taken seriously. One sufferer says the lack of support makes living with ME even harder for him.
Sally Simmonds spoke to Tim Reynolds, who has ME, Clare McDermott, Research Fellow at the University of Southampton and Mary-Jane Willows from the Association of Young People with ME.
For further help, support and information on ME and Chronic Fatigue Syndrome, click below to visit the websites:
The Association of Young People with ME
You're never too young to Coppafeel, the health campaign that's saving lives
Kris Hallenga is living with cancer after repeatedly visiting her doctor & being told she was too young to have breast cancer. She started a charity called Coppafeel, It aims to persuade young people to take responsibility for their own health checks. You can find out more about her charity here.
Kris was 23-years-old when she was diagnosed. Soon after she set up a Coppafeel to make young people aware that they too can be affected.
Not satisfied with just one project - Kris is now turning her attention to the curriculum. She's calling for prevention and detection to be taught in schools and has been supported in her quest by the Steve Brine, MP for Winchester. She's been talking to our reporter Kerry Swain.
Advertisement
You're never too young to Coppafeel, the health campaign that's saving lives
Kris Hallenga has been talking to Kerry Swain about how she hopes that lessons on cancer could save lives.
A young woman with terminal cancer is calling on the government to introduce lessons about cancer in schools. By the time Kris Hallenga was diagnosed with breast cancer at the age of 23 the disease had spread. She says children should be taught about the signs and symptoms and healthy living.
You're never too young to Coppafeel, the health campaign that's saving lives
A woman who is living with cancer has launched a campaign for children to be taught about the disease in school.
Kris Hallenga, who's 28, has been speaking to pupils at three secondary schools in Winchester today. She was only 23 years old when she developed breast cancer, and by the time it was diagnosed it had spread. Kris wants lessons about cancer to be introduced to the national curriculum.
The campaign launched today is called Rethink Cancer.
1 in 3 ME sufferers have no access to local specialist services
We spoke to Mary-Jane Willows, the CEO of AYME (Association of Young people with ME) about why ME sufferers aren't getting access to local specialist funding.
Load more updates