The world's largest event for young carers has taken place in Hampshire. More than a thousand youngsters - who look after a loved one - gathered for a three day festival at Fairthorne Manor in Botley.
Its aim is to give them fun and a break from their responsibilities. Mary Stanley reports.
Dementia can be a devastating illness, and one of its most common effects of course is memory loss. Often, sufferers recall the distant past more clearly than recent events. A care home in Sussex has created a special garden recreating the post-war era, to keep alive the memories of its dementia patients. Malcolm Shaw reports.
Advertisement
A mother has hailed a midwife as a hero after saving her baby's life at the QA Hospital in Portsmouth. Nikki Legg had complications during her pregnancy - but quick thinking ensured baby Jameson survived. Sally Simmonds reports.
Sara Snood Cutting, Brighton cancer survivor and fund raiser, was honoured to meet Dame Judi Dench today. Dame Judi opened the new Preston Park radiotherapy unit.
"What an amazing woman Judi Dench is. She made me feel as if I'd known her for years! Her being here for the opening was an incredible, humbling experience."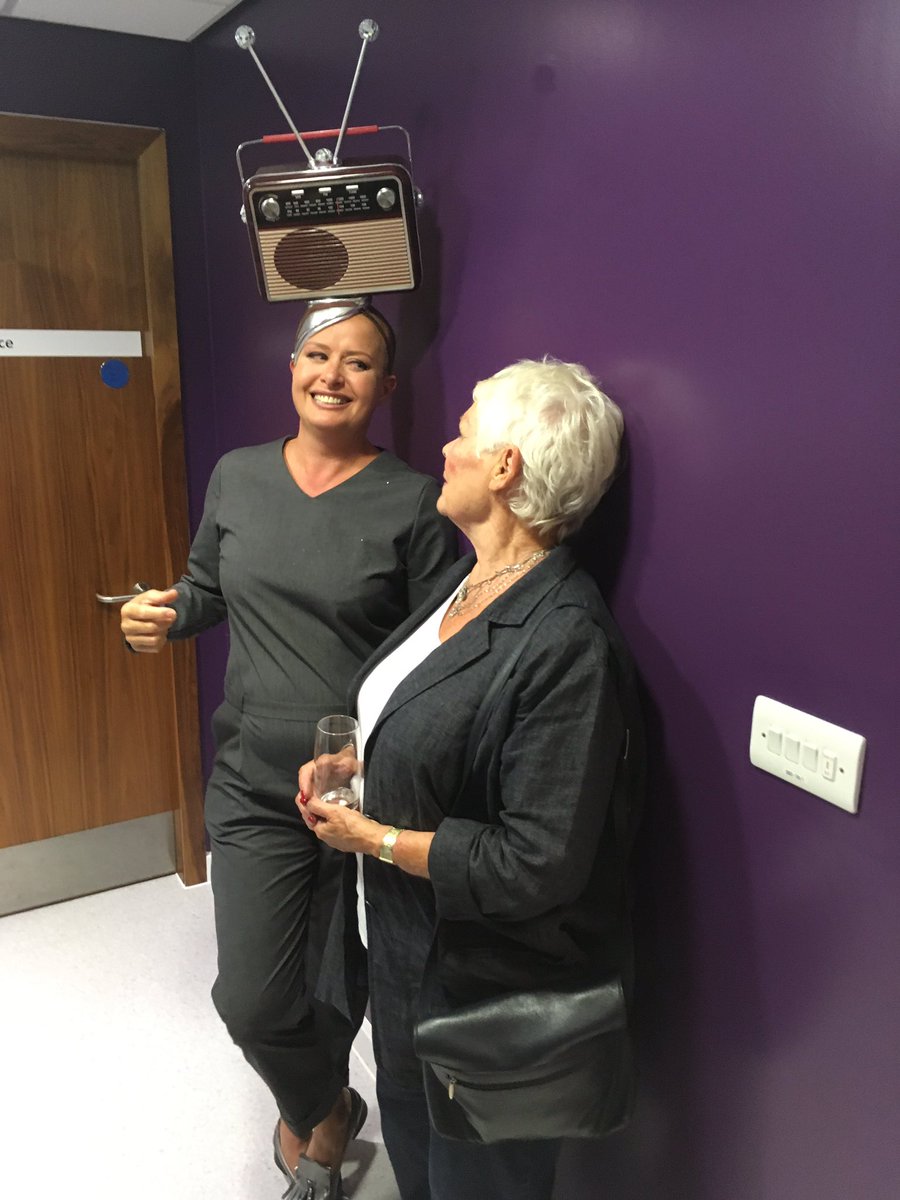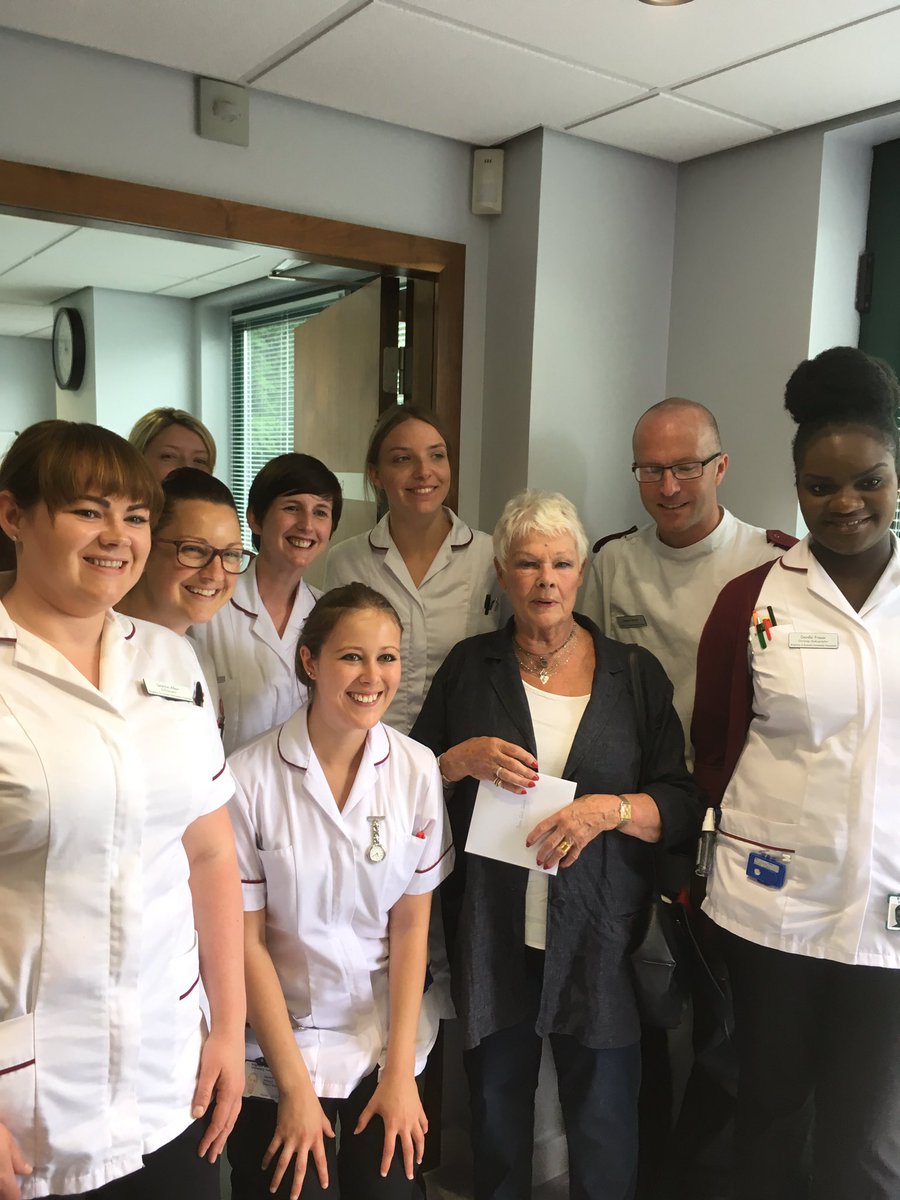 A cartoonist who felt his disabled daughter had "nothing to relate to" has created a comic strip featuring disabled superheroes.
Read the full story ›
Advertisement
The Medway Maritime Hospital in Gillingham will become an entirely smoke-free site from 17th October 2016.
Read the full story ›
Dozens of boys from our region who have a muscle-wasting medical condition called Duchenne Muscular Dystrophy are continuing to campaign for access to a drug which could help to keep them out of a wheelchair.
NICE, the national body which chooses what medication will be available on the NHS, made an agreement to fund the drug Translarna on the NHS back in April, following 18 months of campaigning by boys with Duchenne Muscular Dystrophy and their families. However the drug is not yet available.
One Hampshire father, James Curtis - whose 8-year-old son Jagger has Duchenne Muscular Dystrophy, is cycling to Paris this week to raise money for an electric wheelchair to make his son's life easier. Kerry Swain has our report.
A team of three blind veterans makes up the first civilian team to compete at the Pace Sticking World Championships at Sandhurst.
Military charity Blind Veterans UK is entering a team that, as well as being the first non-serving team to take part in the competition's history, also has three of its members who are registered blind.
The blind veterans that make up the team are Kevin Alderton, Billy Baxter and Steve Birkin. They are led by the sighted Drum Major Tony Taylor. They are taking on pace sticking teams from across the Armed Forces and around the world.
The origin of the pace stick, which looks like a large pair of compasses, is claimed by the Royal Regiment of Artillery, who used a 'gunner's stick' to measure the distance between their guns in the field.
For the first time, an international team of scientists from the European Society for Translational Antiviral Research has mapped the spread of the HIV virus around the globe after it reached the United States in the early 1970s.
The major study, published in the Journal of Molecular Epidemiology and Evolutionary Genetics of Infectious Diseases (MEEGID), finds that HIV travelled from the US to Western Europe on a number of occasions, whereas Central and Eastern Europe remained isolated for the most part of the early epidemic.
Analysis of thousands of genome sequences shows that geopolitical events such as the fall of the Iron Curtain had a big impact on human migration patterns within Europe and thus the spread of the virus through the continent.
Load more updates