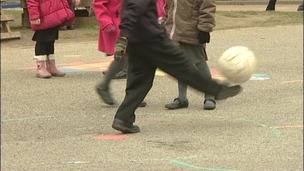 Charities call for improved drug education in schools as hundreds of children are referred to specialist drug and alcohol services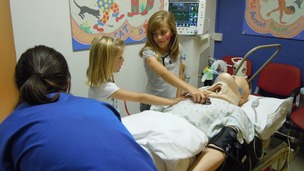 The public will get the chance to go behind the scenes of hit TV programme Trauma: Level One at Southampton's teaching hospital on Saturday.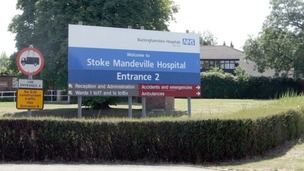 Buckinghamshire Healthcare NHS Trust's response to Sir Bruce Keogh's review into the quality of its care and treatment.
Live updates
Life-changing dog for boy with autism
Buddy the Labrador has become ten year old Jacob Baker's best friend and has transformed his life. Jacob, from Gillingham, has autism and found it difficult to communicate. Tom Savvides talks to Jacob, his mother Christine Steady and vet Aoife McCormack from the charity PDSA
Kent man "one of the first" to have stem cells re-grow his bone
Motorcyclist Clive Randell was badly injured in a crash and feared his leg would have to be amputated. But thanks to a new technique using stem cells, part of his shin bone has regrown. Tom Savvides talks to Clive and Professor Anan Shetty
Advertisement
Kent man "one of the first" to have stem cells re-grow his bone
A Kent motorcyclist who was told he would lose his leg after a crash has become one of the first people in the world to have part of his shin bone re-grown by stem cells.
Clive Randell broke his leg in the accident but doctors managed to save it by using a new technique which required minimal surgery.
Royal Berkshire Hospital 'needs to improve'
The Royal Berkshire Hospital in Reading needs to improve - that's the verdict of an inspection carried out by the Care Quality Commission. One of the biggest concerns was the understaffing of the maternity unit which led inspectors to close two beds on the ward to improve safety.
However the CQC acknowledged the Royal Berkshire IS a busy hospital and stressed the Trust had taken immediate action. Richard Slee reports.
Surrey hospital pilots campaign to test for bowel cancer sooner
The most common symptoms of bowel cancer include:
a persistent change in bowel habits, especially needing to go to the toilet more often or having diarrhoea for several weeks
bleeding from the back passage or blood in the bowel motion
severe abdominal pain
a lump in the abdomen
unexplained tiredness or weight loss
See your GP if you have any of the above symptoms.
Surrey hospital pilots campaign to test for bowel cancer sooner
Video. It's one of our biggest cancer killers yet it's treatable, even curable, if caught early. That's why the charity Bowel Cancer UK is campaigning for GPs to be able to get patients tested sooner.
The current bowel screening programme offers tests, every two years, to men and women aged 60 to 74. The Department of Heath has pledged £60 million pounds over four years, to 2015, to further develop the screening programme.
Six centres have been been piloting the work, one of those at the Royal Surrey County Hospital NHS Trust.
So is enough being done to detect the signs early? Elodie Harper met one woman who says that, although it may be too late for her, others shouldn't have to suffer the same fate.
Advertisement
Serious failings at GP practice in Kent
A long serving GP is to retire from practicing after his Sittingbourne surgery was found to not meet any of the eleven standards put in place by the Care Quality Commission (CQC).
Dr Bijan Saha will leave the Lakeside Medical Centre at the end of this month after the report found patients were put at "unacceptable risk". The damning CQC report followed an unannounced inspection in March.
Bournemouth and Poole council are urging people not to wash raw chicken as part of Food Safety Week.
Organised by the Food Standards Agency, the campaign looks to raise awareness of the risk of spreading Campylobacter through washing raw chicken.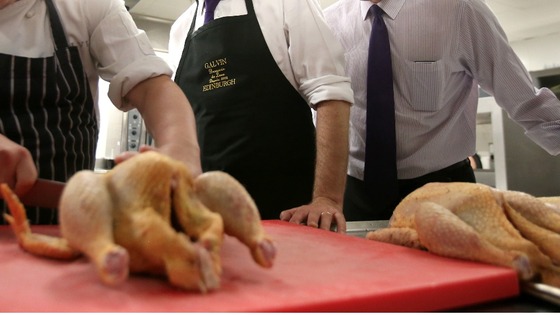 Campylobacter is the most common cause of food poisoning in the UK, with 280 people affected by it in Bournemouth and 199 in Poole.
Councillor David Smith, Cabinet Member for Planning & Environment, Bournemouth Council, said:
"We hope that by raising awareness of this issue we can help inform residents so that they keep safe and well, free from the risk of contamination. We hope that by raising awareness of this issue we can help inform residents so that they keep safe and well, free from the risk of contamination."
Three babies 'recovering' from blood poisoning
National
Health chiefs have ordered an investigation into how a batch of liquid nutrients may have given babies blood poisoning.
Public Health England (PHE)said 15 cases of septicaemia, including the death of one baby, looked to be "strongly linked" to an intravenous product that is given to babies who are unable to feed normally.
The babies, many of whom were premature, were being treated in NHS neonatal intensive care units when it is thought they acquired the infection.
A statement from the health body said investigations with a manufacturer had already identified a possible incident that could have caused contamination.
The PHE's Incident Director, Mike Catchpole, said the body had "acted quickly" to alert hospitals to the potential problem and remove any remaining stocks of the product.
Children with asthma could be using medicines that don't work
National
The terror-related arrest of a teenager at Heathrow airport was not made in response to any immediate risk or threat, police said.
A 19-year old man has been arrested on suspicion of "preparing for acts of terrorism" in relation to Syria.
The man is currently held at a police station in London.
Load more updates