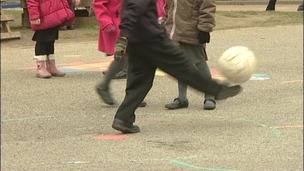 Charities call for improved drug education in schools as hundreds of children are referred to specialist drug and alcohol services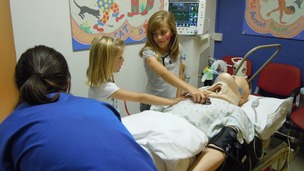 The public will get the chance to go behind the scenes of hit TV programme Trauma: Level One at Southampton's teaching hospital on Saturday.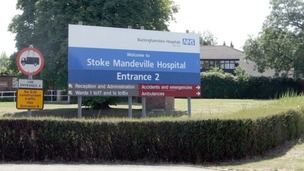 Buckinghamshire Healthcare NHS Trust's response to Sir Bruce Keogh's review into the quality of its care and treatment.
Live updates
Dialysis at home is transforming lives in the South
For patients with kidney problems, going into hospital three times a week for dialysis can be extremely debilitating.
But a hospital in the South says a project which allows people to have dialysis at home is transforming lives.
Andrew Pate spoke to kidney patient Jon Morey, Dr Natalie Borman from the Queen Alexandra Hospital and James Rowe who is also a kidney patient.
Cancer patient goes online
by David Johns (@davidjohns_itv)
He thought he was feeling a bit unwell - so imagine the shock when Nicky Boardman from Kent discovered a two-foot-long, 11-pound tumour had been growing inside him for years.
He was given just a six percent chance of living for five years but despite the odds, has been writing an upbeat online diary about his experiences. David Johns reports, speaking to Nicky Boardman, his wife Kerry, and Deborah Alsina from Bowel Cancer UK.
Advertisement
New radiotherapy unit for North Hants Hospital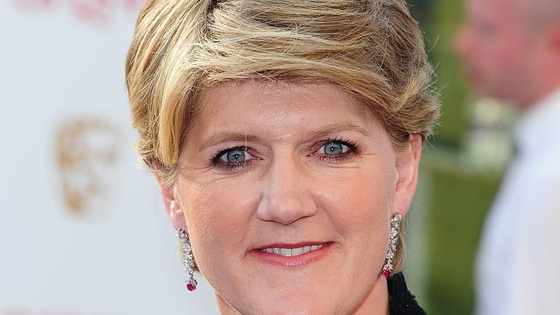 Clare Balding OBE will officially open Hampshire Hospitals NHS Foundation Trust's Radiotherapy Unit later today, bringing radiotherapy treatment closer to home for the many patients in the north of Hampshire who will need its services.
A six-week programme of radiotherapy treatment can mean patients have to visit hospital for treatment anywhere from 15 to 40 times. For patients in Basingstoke and the north of Hampshire, this means travel to hospitals such as Southampton or Guildford to receive those treatments.
The Radiotherapy Unit is in a brand new, purpose-built building. It is phase one of Hampshire Hospitals NHS Foundation Trust's plans to provide cancer treatment and support under one roof in a state-of-the-art cancer treatment centre.
Mental Health week marked in the South
Anxiety is one of the leading causes of mental health illness and the main focus of this year's Mental Health Awareness week. See our report by David Wood.
If you need help
Contact Mind on 0300 123 3393 or mind.org.uk
Sane on 0845 767 8000 or sane.org.uk
You can talk to the Samaritans on 08457 909090
or NHS Direct on 0845 4647
Millions to be invested in landmark hospital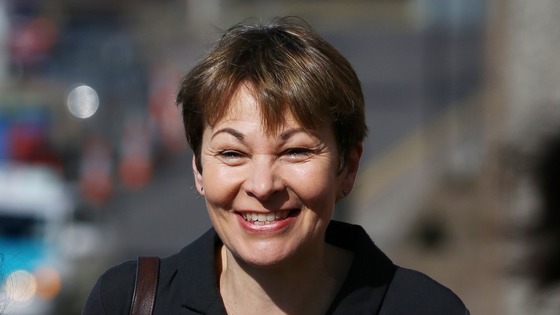 Brighton MP Caroline Lucas has shared her delight at the news Royal Sussex County Hospital will receive a £400m investment.
She said: "This is fantastic news for the city and a real success for the cross-party community campaign.
"Brighton and Hove deserves a 21st century hospital and a strong NHS that puts the public first. We've worked so hard for this essential redevelopment and I will be keeping up the pressure to ensure that there are no more unnecessary delays from the Treasury as the project goes forward."
Millions to be invested in landmark hospital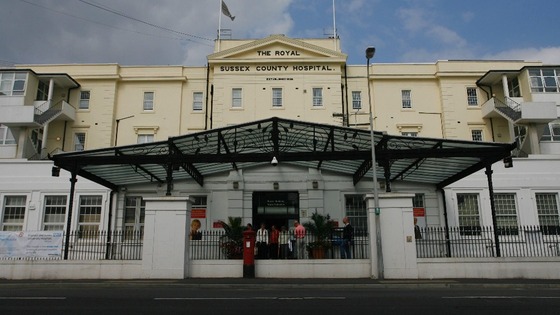 An investment of £420 million of investment into the Royal Sussex County hospital in Brighton has been announced by the Government.
It follows a two-year campaign by Simon Kirby MP. The hospital's current buildings are some of the oldest in the health service and date back to the 19th Century.
The 753-bed trust provides a full range of surgical support for major trauma and emergencies. The age of the buildings is beginning to have an impact on patient care.
Under the redevelopment programme, old buildings on the site will be demolished and replaced with new ones with modern facilities. The number of beds will increase by 100 and the neurosciences and cancer centres will both be improved.
Advertisement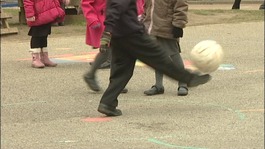 Charities call for improved drug education in schools as hundreds of children are referred to specialist drug and alcohol services
Read the full story
A project to train disabled people to work as gym instructors has been so successful, it's being rolled out again in Kent this summer. The spinal injuries charity Aspire, which runs the scheme, is now appealing for more people to join up.
Andrea Thomas has been speaking to fitness instructor Tom Ervin, from Maidstone, and InstructAbility project manager Hilary Farmiloe.
The course is free for unemployed, disabled people over 16 and is taking place in Ashford in May. To find out more click here.
Real-life NHS dramas in simulation labs
Nursing students are facing real-life dramas, not on hospital wards but in university simulation labs. See the students and dummies in action here. Tom Savvides talks to students Nicole Jones, Tristan Lewis and Silas Budd, as well as Sue Plummer from Canterbury Christ Church University in Medway.
Campaign to improve disabled loos
A campaign called Changing Places has launched to ensure thousands of disabled people have access to an appropriate toilet.
At the moment, standard disabled loos are too small for carers and have no bench and Changing Places have labelled them 'dangerous, unhygienic and undignified'.
Here is a list including some disabled toilets that are appropriate for use in our area:
Woolston community centre,SouthamptonQuay Swimming and diving complex, SouthamptonWest Quay shopping centre, SouthamptonStaunton country park, HavantCounty Hall, Isle of Wight
Lower Gardens Public toilets, Bournemouth
Look out discovery centre, BerkshireSplashpoint leisure centre, WorthingBroad street mall, ReadingCornerstone, DidcotOxford shopmobility Unit, Oxford
Edenbridge leisure centre, KentSevenoaks leisure cenre, Kent
Load more updates