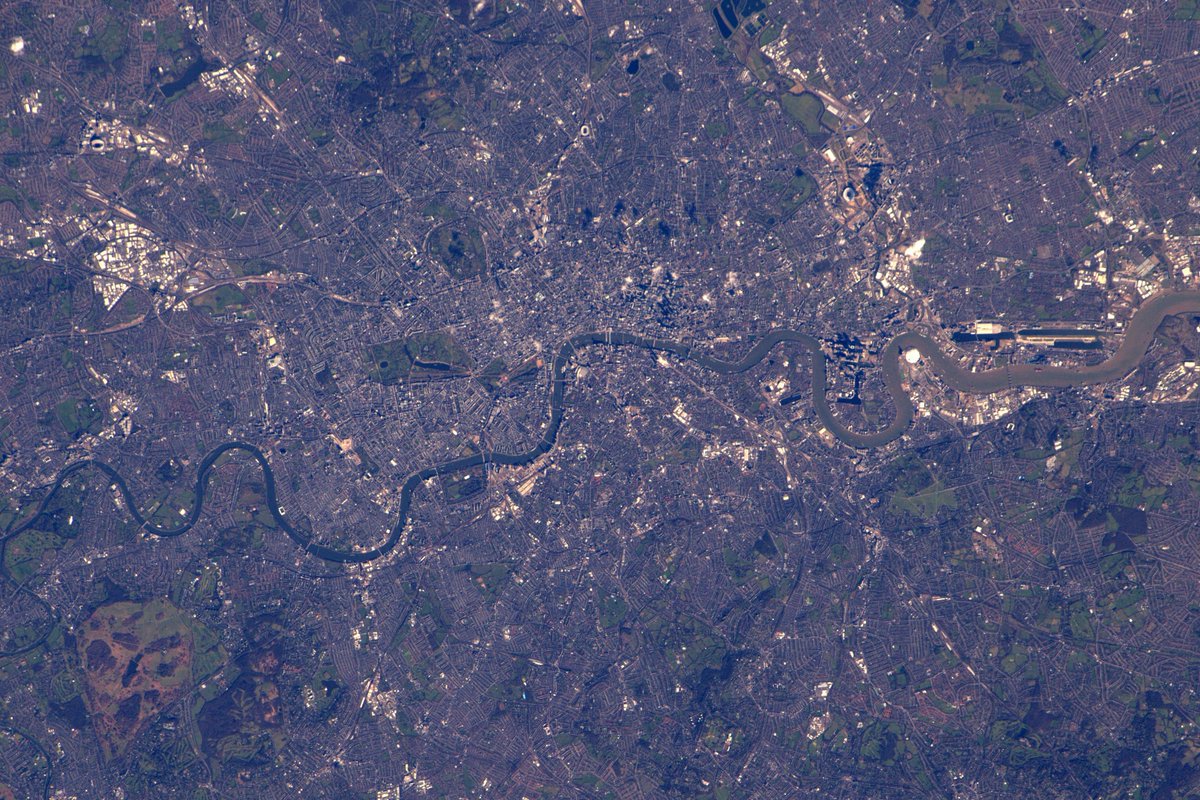 British astronaut Tim Peake has posted a picture of London from space as he prepares to join marathon runners today from a treadmill in space.
He posted a picture gearing up thousands of runners ready to take on the challenge today.
Peake will be pounding alongside them in a virtual marathon competed on a treadmill in the International Space Station.
Doctors and scientists at Southampton University have applied advanced 3D X-ray imaging technique for the first time to deadly lung disease.
Originally designed for analysing engineering parts, the technology has been used to image lung tissue samples.
Idiopathic Pulmonary Fibrosis (IPF) is usually diagnosed by a hospital CT scan or by using a microscope to view a lung biopsy sample.
The Southampton team are now studying how this technique can help doctors improve diagnose such diseases more accurately, to make sure every patient gets the correct treatment.
Advertisement
The NHS Trust that runs hospitals in Worthing, Chichester and Shoreham is now one of the best in country, having just been rated as outstanding. Charlotte Wilkins reports.
It's said that music is the universal language. So it can be a precious connection to the world when you have trouble communicating. And now two choirs - one for children with special needs, and one for adults with learning difficulties - have come together for a one-off performance in Surrey. Mel Bloor went along to watch.
It's known as the silent killer - but now pioneering research in Portsmouth could bring hope to women with ovarian cancer.
More than 7,000 cases are diagnosed each year but treatment can often be a case of trial and error.
That's because tumours are so resistant - and so different in each patient. But now scientists are working on changing all that - as Christine Alsford reports.
Interviewees: Dawn Baxter, patient; Dr Sharon Glaysher, Portsmouth Hospitals NHS Trust.
The British Medical Association has said it will call off next week's strike if Jeremy Hunt removes his threat to impose a new contract.
Read the full story ›
Advertisement
A group of teachers are embarking on a range of fundraising activities to help those in need of a lifesaving blood stem cell donation.
Read the full story ›
Archie Hill, the ten-year-old who has campaigned for access to a drug that may prolong his life, has won his battle after more than a year.
Read the full story ›
Children will be able to access a drug tackling an underlying cause of life-limiting, Duchenne muscular dystrophy through NHS England.
Read the full story ›
When we were young, it seemed all the warnings given to us from adults were about the dangers of traffic, or deep water. But times have changed - and how!
Today's generation need to know about drink drivers, legal highs, and abduction. Is the world really such a frightening place for our youngsters? Andrea Thomas reports.
Load more updates