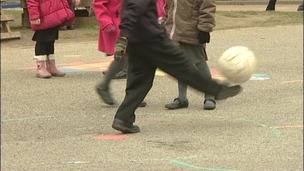 Charities call for improved drug education in schools as hundreds of children are referred to specialist drug and alcohol services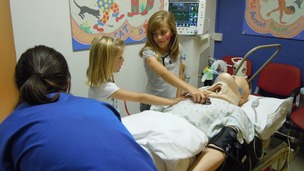 The public will get the chance to go behind the scenes of hit TV programme Trauma: Level One at Southampton's teaching hospital on Saturday.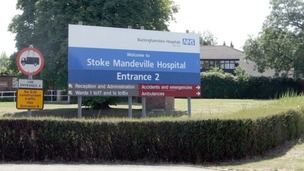 Buckinghamshire Healthcare NHS Trust's response to Sir Bruce Keogh's review into the quality of its care and treatment.
Live updates
Children with asthma could be using medicines that don't work
National
The terror-related arrest of a teenager at Heathrow airport was not made in response to any immediate risk or threat, police said.
A 19-year old man has been arrested on suspicion of "preparing for acts of terrorism" in relation to Syria.
The man is currently held at a police station in London.
Children with asthma could be using medicines that don't work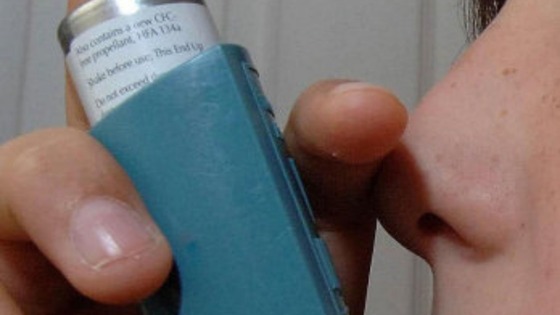 Children with asthma may be using medicines that do not work and in some cases this could increase their suffering, according to a study.
The inhaler - often the first line of treatment - could be less effective or may even make the condition worse for some children carrying a particular gene.
The study was carried out at the Brighton and Sussex Medical School (BSMS).
The researchers' concerns follow the publication of the first national study of asthma deaths in the UK, which claimed some asthma patients are dying because of complacency among both medical staff and patients.
BSMS experts are planning new trials this autumn which they believe will provide further evidence to support the idea of providing personalised medicine to improve treatment.
Professor Somnath Mukhopadhyay, chairman of Paediatrics at BSMS said: "Both asthma 'reliever' and 'controller' medicines may not work well in a proportion of children because the child's genetic make-up makes the medicine less effective.
"A simple test can determine whether a child carries the gene change and identify those who might benefit from a switch to an alternative, more effective medicine."
Prof Mukhopadhyay said parents and health professionals should be made more aware of the risks to those who carry the gene change.
The research has been funded by the charity Haydn's Wish, named after nine-year-old asthma sufferer Haydn Wileman, from Newhaven, East Sussex, who died in 2011 after an allergic reaction.
Haydn's mother Emma Wileman, who leads the charity, said: "Some children with asthma appear to be suffering more because they are not responding to 'reliever' medicine.
"We believe parents need to be made more aware of this and there should be more research, as a matter of urgency."
BSMS, a partnership between the universities of Brighton and Sussex, will lead the new trials at several UK centres.
GPs, hospital doctors and asthma nurses will work with parents to find out whether personalised treatment can improve the lives of children with asthma.
Prof Mukhopadhyay said: "Treatment that is personalised for each child on the basis of his or her genetic status could make asthma medicines more effective in controlling symptoms and reducing the risk of asthma attacks.".
The latest study will use parent choice to help compare the benefits of the current treatment against a novel way of treating asthma where parents and health professionals consider selecting asthma medicines by matching the child's gene information with their response to existing treatments.
Both groups of children will be followed up on and checked after one year, the researchers said.
The new £200,000 trial is being funded by children's charity Action Medical Research, and physicians and geneticists from London, Dundee and Aberdeen will be taking part.
A complementary study, led by Prof Mukhopadhyay in collaboration with Haydn's Wish, is being funded by a Department of Health Research for Patient Benefit grant worth £257,000.
The Department of Health study is based mainly in Brighton and will be conducted in collaboration with NHS colleagues.
Advertisement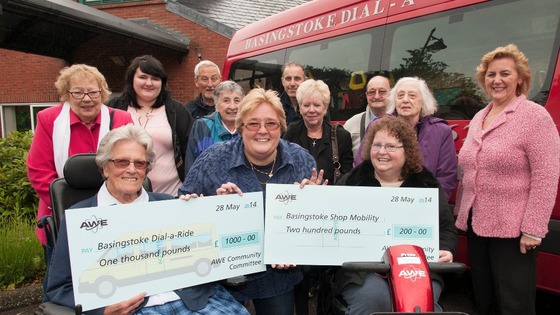 AWE has made a significant cash boost to two local life-changing organisations.
As part of AWE's commitment to support local and national charities, the company this week donated £1000 to Basingstoke Dial A Ride and £200 to Basingstoke Shopmobility.
The two charities support members of the public with mobility impairments, enabling isolated people to get out and about.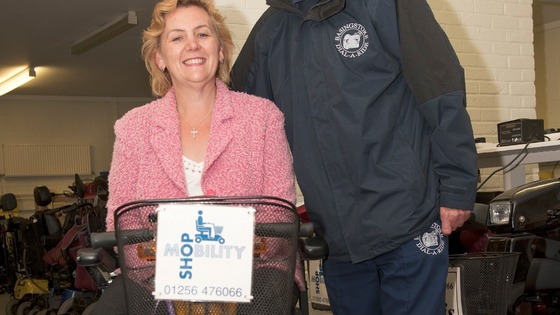 Basingstoke Dial A Ride provides a bus service for residents with mobility issues within Basingstoke and Deane and parts of East Hampshire and Basingstoke Shopmobility provides a wide-range of mobility scooters and wheelchairs for all abilities.
Stan Emery, manager of Dial A Ride said donations are crucial for the local service.
He said: "This money fromAWE means a great deal to us. We have to replace two vehicles at a cost of£95,000 so this donation of £1000 from AWE will go straight to that fund."
Home dialysis at a Portsmouth hospital is transforming thousands of lives in the Meridian region. Instead of travelling to hospital, the mobile device is available to be delivered to various addresses - even to those on holiday abroad. Andrew Pate has this report.
Dialysis at home is transforming lives in the South
For patients with kidney problems, going into hospital three times a week for dialysis can be extremely debilitating.
But a hospital in the South says a project which allows people to have dialysis at home is transforming lives.
Andrew Pate spoke to kidney patient Jon Morey, Dr Natalie Borman from the Queen Alexandra Hospital and James Rowe who is also a kidney patient.
Cancer patient goes online
by David Johns (@davidjohns_itv)
He thought he was feeling a bit unwell - so imagine the shock when Nicky Boardman from Kent discovered a two-foot-long, 11-pound tumour had been growing inside him for years.
He was given just a six percent chance of living for five years but despite the odds, has been writing an upbeat online diary about his experiences. David Johns reports, speaking to Nicky Boardman, his wife Kerry, and Deborah Alsina from Bowel Cancer UK.
Advertisement
New radiotherapy unit for North Hants Hospital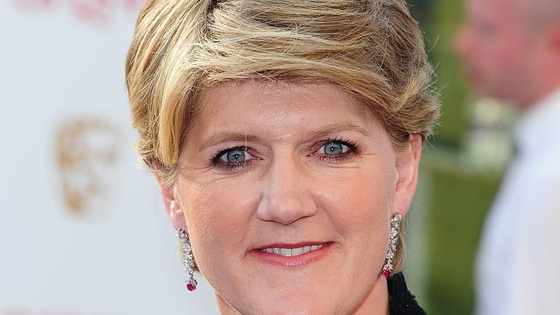 Clare Balding OBE will officially open Hampshire Hospitals NHS Foundation Trust's Radiotherapy Unit later today, bringing radiotherapy treatment closer to home for the many patients in the north of Hampshire who will need its services.
A six-week programme of radiotherapy treatment can mean patients have to visit hospital for treatment anywhere from 15 to 40 times. For patients in Basingstoke and the north of Hampshire, this means travel to hospitals such as Southampton or Guildford to receive those treatments.
The Radiotherapy Unit is in a brand new, purpose-built building. It is phase one of Hampshire Hospitals NHS Foundation Trust's plans to provide cancer treatment and support under one roof in a state-of-the-art cancer treatment centre.
Mental Health week marked in the South
Anxiety is one of the leading causes of mental health illness and the main focus of this year's Mental Health Awareness week. See our report by David Wood.
If you need help
Contact Mind on 0300 123 3393 or mind.org.uk
Sane on 0845 767 8000 or sane.org.uk
You can talk to the Samaritans on 08457 909090
or NHS Direct on 0845 4647
Millions to be invested in landmark hospital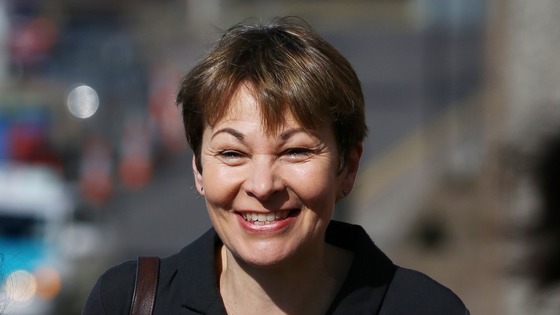 Brighton MP Caroline Lucas has shared her delight at the news Royal Sussex County Hospital will receive a £400m investment.
She said: "This is fantastic news for the city and a real success for the cross-party community campaign.
"Brighton and Hove deserves a 21st century hospital and a strong NHS that puts the public first. We've worked so hard for this essential redevelopment and I will be keeping up the pressure to ensure that there are no more unnecessary delays from the Treasury as the project goes forward."
Load more updates