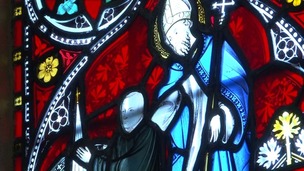 An iconic church in Ramsgate is in line for a hundreds of thousands of pounds of lottery cash.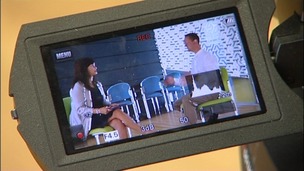 Universities in the South are pioneering a brand new way to learn. Why go to lectures if your lectures can come to you?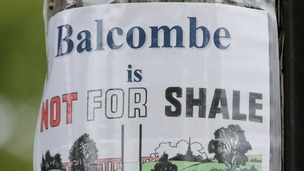 George Osborne has unveiled tax breaks for controversial fracking in a bid to create the "most generous" regime for shale gas in the world.
Live updates
Village outcry at trial flightpath
People living under a new flightpath say it's destroying the life of their quiet country village.
The trial route from Gatwick airport over Warnham in Sussex has flights passing over every five minutes at peak times.
Andy Dickenson reports and speaks to villagers Sally Pavey, Laura Standing and Rob Baker.
Motorbike riders help to save lives
This band of bikers includes an engineer, a businessman and a former police officer but they are not just easy riders. They work together delivering urgently-needed blood and medical supplies to hospitals. The 140 volunteers work for free during the night and on weekends.
Our reporter Nashreen Issa has been out with the charity called SERV. She talks to biker Graham Perrin and Angela Green from East Kent Hospitals. Also featured are Caitlin and Alison Kydd who meet the chairman of the group Arthur Godden.
Advertisement
Motorbike riders help to save lives
It's not often volunteers working for the charity SERV get to meet the people whose lives they helped save. In this clip school-girl Caitlin Kydd and her mum Alison thank the team of 140 volunteers who working mainly during the night to transport blood to hospitals.
They meet the chairman of the group Arthur Godden.
Motorbike riders help to save lives
Angela Green from the East Kent Hospitals Trust explains how a group of bikers in Kent help save the NHS tens and thousands of pounds.
Riders from the SERV group deliver urgently- needed blood to hospitals.They're on call 365 days a year.
They also deliver blood to the Kent, Surrey and Sussex Air Ambulance. It means doctors and paramedics can carry out transfusions at the scene of an accident increasing someone's chance of survival. It's a procedure that's usually performed after a patient arrives at hospital.
Motorbike riders help to save lives
Isobelle Platt says her young niece inspired her to become a blood runner. She's now working for the charity called Service by Emergency Rider Volunteers. The volunteers deliver blood and other medical supplies to hospitals and hospices in Kent for free.
Motorbike riders help to save lives
Every night and every weekend, volunteers from a group called SERV are on call to help ferry blood from bloodbanks to people in need. The charity is calling for more bikers, drivers, helpers and fundraisers. Graham Perrin explains why he does it.
Advertisement
High-tech industry bound for Kent?
East Kent may have been taking a battering from the weather, but it could have a bright future in the high-tech industry. Business leaders have been meeting in London to discuss the potential.
They say the area has a skilled workforce, low start-up costs and good transport links - so could it become the next "silicon city"? Andy Dickenson reports.
End of an era: are we still a nation of shopkeepers?
Tomorrow, another family business shuts its doors after more than a hundred years of trading. The owner's selling to Tesco. But are family businesses under threat in the South East?
Fred has been speaking to Mark Hastings, director of the Institute for Family Business and he began by asking him if the retail giants really are taking over the high street, or if that's just the perception?
End of an era: are we still a nation of shopkeepers?
It's the end of an era for one shop in Dartford this weekend. Richardson's the butchers shuts its doors tomorrow after more than a hundred years of trading. Its owner wants to retire and has sold up to Tesco.
But is it just another nail in the coffin of Britain's high streets or are we still, at heart, a nation of shopkeepers? Andrea Thomas has been finding out. She spoke to butcher Ray Richardson and shopkeeper James Munns.
Police on the move
It's one of the things people often ask for from their police force - more bobbies on the beat. But a report on a trial of mobil police stations shows that they have been so poorly attended that sometimes - no one turned up at all.
Kent Police Commissioner Ann Barnes launched the scheme last summer, saying they would increase police visibility. And she insists the the programme is working. Nashreen Issa reports.
Load more updates