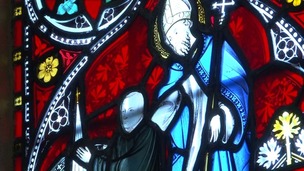 An iconic church in Ramsgate is in line for a hundreds of thousands of pounds of lottery cash.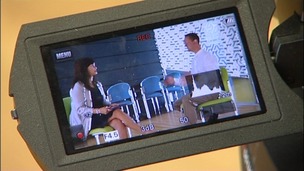 Universities in the South are pioneering a brand new way to learn. Why go to lectures if your lectures can come to you?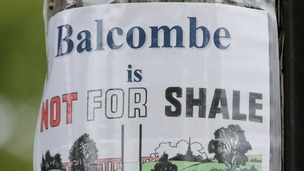 George Osborne has unveiled tax breaks for controversial fracking in a bid to create the "most generous" regime for shale gas in the world.
Live updates
Pensioners to receive independent 'impartial' guidance
National
The government will publish new rules for the pensions industry giving retirees greater access to their savings and free financial advice, fleshing out reforms announced earlier this year that shook the share value of British insurers.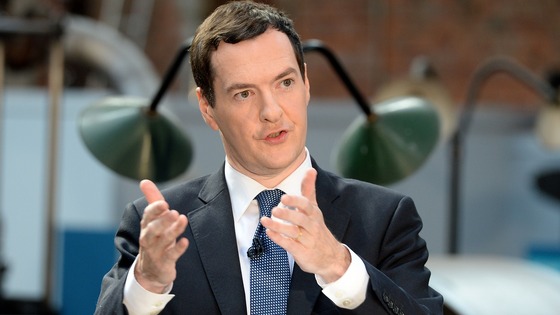 Chancellor George Osborne caught Britain's pensions industry by surprise in March when he scrapped a rule forcing people to buy an annuity, a financial product which converts a retiree's pension pot into a guaranteed retirement income.
"It's right to support hard working people that have taken the long-term decision to save for their future and I'm pleased that the responses we had to our proposals on making pensions more flexible have been overwhelmingly positive," Mr Osborne said.
Pensioners to receive independent 'impartial' guidance
National
Chancellor George Osborne has said that "free and impartial advice" on pensions will be delivered by the Government using organisations like Citizen's Advice Bureau and Age UK.
Mr Osborne said the steps meant people could "make the right choices" and know that they are getting "good, independent guidance that is right for them".
Read: Pensioners to receive independent 'impartial' guidance
Advertisement
Pensioners to receive independent 'impartial' guidance
National
Millions of people will get free, impartial advice on how to make the most of their retirement savings under George Osborne's radical shake-up of the pension system. Pensions expert Ros Altmann, the Government's older workers' business champion, said:
The decision that guidance must be impartial and separate from the industry is a real game-changer and will help equip people to make the right decisions for them.

The challenge is now firmly with the industry to develop the products that people need, rather than simply the products they wish to sell.
– Ros Altmann, Pensions expert
Plans explored for Thames Crossing
by David Johns (@davidjohns_itv)
It's a route used by more than a hundred thousand drivers a day. The Dartford Crossing is one of the biggest pinch-points for the south-east road network. Today the Government said it will do a detailed study of two final options for a new crossing over the Thames.
But some debate whether it's needed. David Johns reports, speaking to Roads Minister Robert Goodwill and Thurrock Council leader John Kent (Lab).
Preparing for the school prom is an exciting time for students finishing their GCSE exams - but what kind of bills are teenagers running up as parents splash out on frocks and fancy limousines?
Advertisement
Reward offered after ring stolen on wedding day
The family of a bride who's engagement ring was stolen on her wedding day are offering a £1000 reward to try and get it back before the couple return from honeymoon.
The ring was in a handbag taken from the lobby of St Peter ad Vincula Church in Wisborough Green, Sussex. The theft understandably put a dampener on the couple's special day - who then tried to track it down with a mobile phone.
Andy Dickenson reports and speaks to the groom's father Mervyn Granshaw.
Average house prices higher now than ever before
National
Nationwide report showing property prices have risen by 11.1% over the last year also marks the second month in a row where annual growth in property values has hit double digits, following a 10.9% year-on-year uplift in April.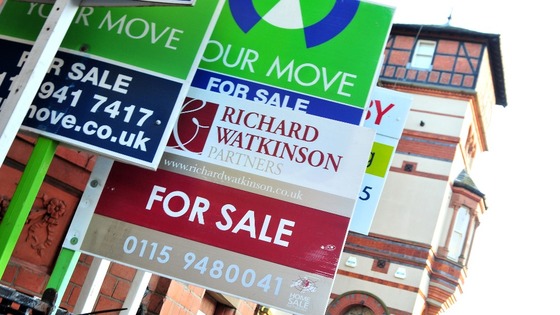 But on a monthly basis, prices rose by 0.7% in May, which represents a slowdown compared with the 1.2% monthly increase seen in April.
Property values have now been edging up for 13 months in a row on a month-on-month basis. Across the UK, average house prices now stand at £186,512.
Robert Gardner, Nationwide's chief economist, said it is "too early" to say whether the housing market is seeing the start of a cooling trend.
Mr Gardner said some signs of a slowdown may partly be due to toughened mortgage lending rules introduced in April, "which may take a few months to bed down".
Average house prices higher now than ever before
National
House prices leapt by 11.1% over the 12 months to May to reach £186,512 on average across the UK, marking the fastest annual growth seen since June 2007, Nationwide Building Society has reported.
Homes by the sea see property price rise
On average, property prices in seaside towns have grown by 42% in the last 10 years to reach £196,826, according to Halifax.
But the typical price tag on a seaside home is still over £42,000 cheaper than the average house price across Britain, at £239,518.
Craig McKinlay, mortgage director at Halifax, said: "Seaside towns provide a unique lifestyle opportunity and remain popular places for people to live, while also attracting those looking for second homes or holiday properties which can place additional upward pressure on house prices.
Here are the 10 most expensive seaside towns according to Halifax, with the average house price:
.
1. Salcombe, South West, £615,344.
2. Sandbanks, South West, £574,089.
3. Aldeburgh, East Anglia, £446,576
4. Padstow, South West, £381,812.
5. Dartmouth, South West, £373,173.
6. Wadebridge, South West, £371,670.
7. Lymington, South East, £359,802.
8. Budleigh Salterton, South West, £356,172.
9. Mawes, South West, £329,998.
10. Lyme Regis, South West, £326,813
Load more updates