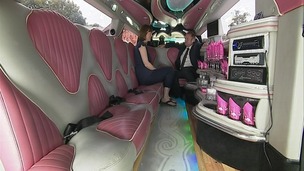 School proms are big business as parents spend out four figure sums to give their children a night to remember.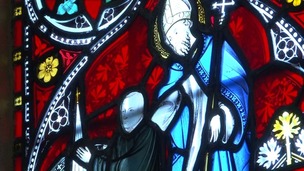 An iconic church in Ramsgate is in line for a hundreds of thousands of pounds of lottery cash.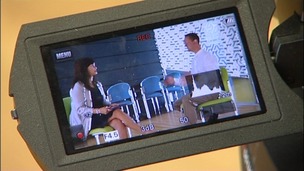 Universities in the South are pioneering a brand new way to learn. Why go to lectures if your lectures can come to you?
Live updates
Art lovers swarm on car boot sale with a difference
Her work is usually sold in galleries fetching thousands, if not millions, of pounds. But today Margate's Tracey Emim was among many high-profile artists selling their work at a car boot sale as part of the Triennial in Folkestone.
Andy Dickenson reports and speaks to artists Jim Moir, Gavin Turk, Julia Riddiough and organiser of the Vauxhall Art Car Boot Fair, Karen Ashton.
Test Valley named best place to live
Test Valley has been named the overall best place to live in England and Wales, according to a recent report by the Daily Telegraph.
Over 7,000 areas across England and Wales with a population between 5,000 and 15,000 were ranked on variables including average household income, crime rates, health, home ownership and economic activity.
Leader of Test Valley Borough Council, Councillor Ian Carr, said: "This is a great result for Test Valley and naturally we are pleased that our area has been recognised for some of the important factors that enhance quality of life. We are very proud of the borough and we will continue our work at Test Valley Borough Council to ensure that the area remains attractive in as many social, environmental and economic ways as possible."
The report considered areas with between 2,000 and 6,000 households and was based on official data predominantly from the 2011 census. Judges were also impressed by other regions in the south including Berkshire, Oxfordshire and other parts of Hampshire.
Advertisement
Police hunt man after elderly couples conned out of cash
Kent Police is appealing for information after an elderly couple were tricked into handing over a large quantity of cash.The couple, from Ditton near Aylesford, withdrew funds from their bank account after a man claiming to be a police officer telephoned to inform them they had been targeted by money launderers.He asked them to provide a large quantity of cash as evidence, with a courier visiting their home to collect it at about 3pm on Tuesday, 12 August.The victims have helped officers to produce a computer generated image of the man. The courier is described as being of mixed race, about 5ft 9in, with short dark hair. He was wearing black trousers, a black top and a yellow fluorescent jacket.
Drug dealer who drove over a man in Gillingham jailed
A drug dealer's beginning a life sentence tonight, after mowing down a client who cheated him, with his car. The murder happened in Gillingham last January. John Ryall reports
Fraudsters target elderly in Poole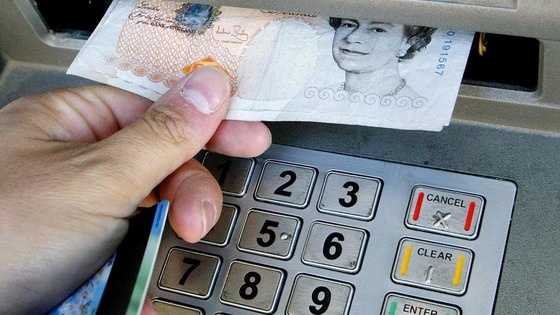 Detectives in Poole are appealing for witnesses to come forward after pensioners were targeted by fraudsters. Both victims were persuaded by workmen to withdraw thousands of pounds to pay for unnecessary work, but were stopped by alert bank staff.
A woman in her eighties went to her local bank and attempted to draw out £5000 in cash to pay workmen at her home. She advised the cashier that men had come round to cut her lawn in Kennart Road but told her she needed to pay them cash to have it paved instead. The bank did not allow the transaction and notified the police.
The second incident happened at an address on Emerson Road. A woman in her seventies informed a family member that a man had attended her home address and told her she needed to pay him £4000 cash to repair her roof. She attended her local bank to get the money, however, staff persuaded her not to make the withdrawal.
Neither victims had arranged for work to be carried out on their properties nor had any work been carried out.
Detective Constable Lee Emery, of Bournemouth and Poole CID, said: 'It was fortunate that the staff at both banks were alert and the women did not lose any money.
'We do not have any descriptions or any more information, therefore, I am appealing to anyone who may have been a victim of a similar crime or has any concerns about suspicious activity in their area to come forward.'
Witnesses and anyone with information should call Dorset Police in confidence on 101, quoting incident number 2:213. Alternatively, call the free and anonymous Crimestoppers line on 0800 555 111 where mobile phone tariffs may apply.
Couple celebrate Euromillions win
A couple from Maidstone who used to joke about winning the lottery have had their dreams come true after scooping one million pounds on the Euromillions draw.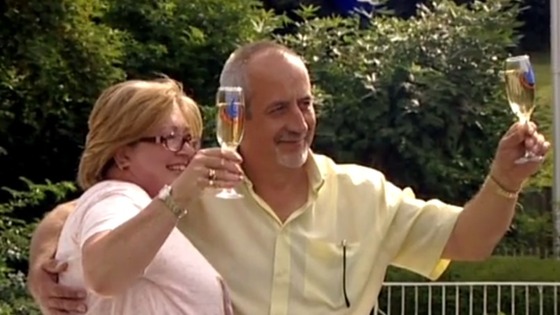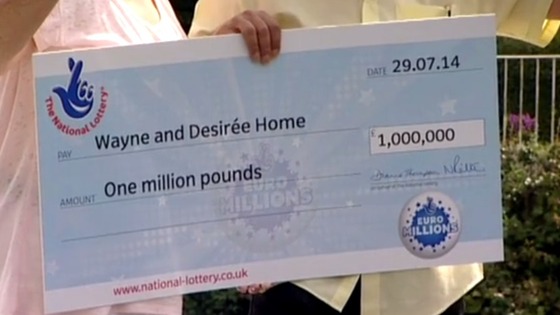 Wayne Home decided not to tell his wife Desiree about the win until he was absolutely sure they'd won the money. The couple have suffered serious illness, both of them being made redundant and having to sell their family home.
Advertisement
Man runs from jewellers wearing most expensive watch
by Sarah Cooper @SarahCooperITV
A £1,000 reward is being offered to help catch a snatch thief who tried on the most expensive watch in a jewellers, before running away with it on his wrist.
The brazen thief, wearing sunglasses, asked to try on the rolex - with an £8,000 price tag. But seconds later he was gone. The robbery happened at David Mellor Jewellers at the Swan Centre in Eastleigh. Sarah Cooper speaks to one of the shop workers, Milly Blake, and James Mellor, managing director in training, in her report.
Man runs from jewellers wearing most expensive watch
by Sarah Cooper @SarahCooperITV
Shocked staff at a jewellers in Eastleigh have been speaking of the moment a man, they thought was a genuine customer, turned and ran - with the shop's most expensive watch around his wrist.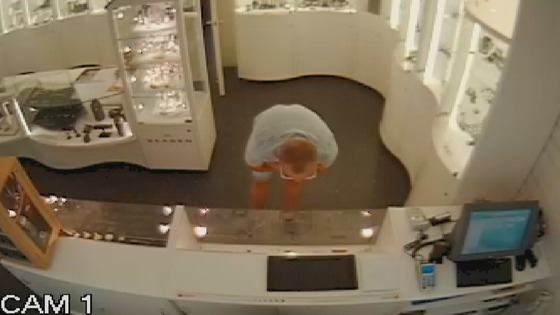 The brazen thief, wearing sunglasses, asked to try on the rolex - with an £8,000 price tag. But seconds later he was gone.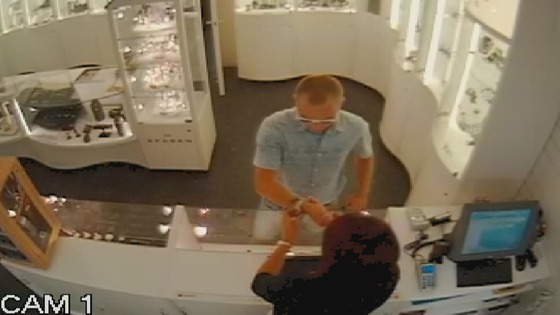 The robbery happened at David Mellor Jewellers at the Swan Centre in Eastleigh.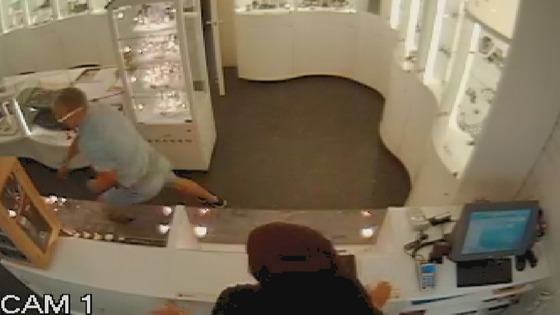 The shop is now offering a reward for anyone who can help catch the culprit.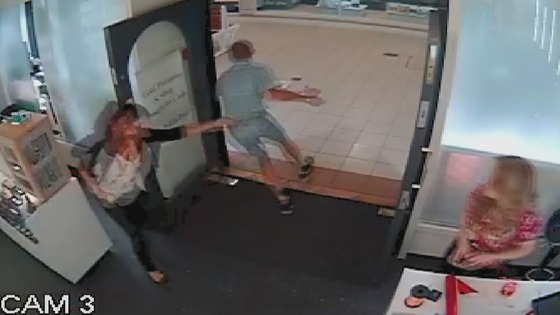 Energy companies to pay £3.3 million extra for storms
by Sarah Saunders @SSaundersITV
'More could have been done' - that is the verdict after thousands of people suffered a miserable Christmas last year - when devastating storms left homes without power across huge areas of the south east.
Energy companies accused of failing their customers have been ordered to pay out more than £3 million pounds and double their compensation payments to customers after an inquiry into how they handled the storms.
Ofgem, the energy watchdog, found that companies like SSE and UK Power Networks could and should have worked faster to get customers reconnected - and keep them better informed.
Sarah Saunders spoke to Yalding resident Erica Olivares and Mark Mathieson from SSE power distribution.
Energy companies to pay £3.3 million extra for storms
National
Ofgem has said "companies could have done more" to help customers during last year's winter storms, when power cuts affected nearly a million homes.
Read: Compensation boost for weather-related power losses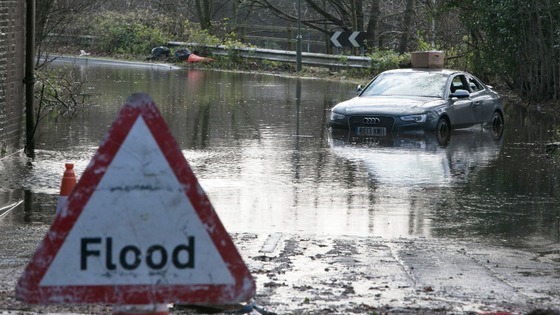 Ofgem's Maxine Frerk said:
A power cut at Christmas time is the last thing anyone needs.

While we recognise the hard work of the companies and their staff who were out working to reconnect customers during the severe weather, the companies could have done more to plan for the weather and keep customers informed.
– Maxine Frerk, Ofgem's senior partner for distribution

The energy regulator is to more than double the minimum compensation payment for households that suffer power losses due to severe weather.

Ofgem said the planned changes should "strengthen the incentives for companies to act quickly" and reconnect customers as soon as possible.
Load more updates