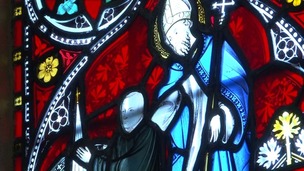 An iconic church in Ramsgate is in line for a hundreds of thousands of pounds of lottery cash.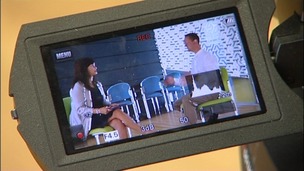 Universities in the South are pioneering a brand new way to learn. Why go to lectures if your lectures can come to you?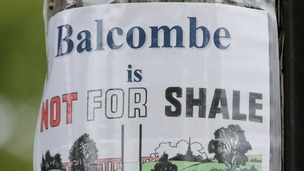 George Osborne has unveiled tax breaks for controversial fracking in a bid to create the "most generous" regime for shale gas in the world.
Live updates
High-tech industry bound for Kent?
East Kent may have been taking a battering from the weather, but it could have a bright future in the high-tech industry. Business leaders have been meeting in London to discuss the potential.
They say the area has a skilled workforce, low start-up costs and good transport links - so could it become the next "silicon city"? Andy Dickenson reports.
End of an era: are we still a nation of shopkeepers?
Tomorrow, another family business shuts its doors after more than a hundred years of trading. The owner's selling to Tesco. But are family businesses under threat in the South East?
Fred has been speaking to Mark Hastings, director of the Institute for Family Business and he began by asking him if the retail giants really are taking over the high street, or if that's just the perception?
Advertisement
End of an era: are we still a nation of shopkeepers?
It's the end of an era for one shop in Dartford this weekend. Richardson's the butchers shuts its doors tomorrow after more than a hundred years of trading. Its owner wants to retire and has sold up to Tesco.
But is it just another nail in the coffin of Britain's high streets or are we still, at heart, a nation of shopkeepers? Andrea Thomas has been finding out. She spoke to butcher Ray Richardson and shopkeeper James Munns.
Police on the move
It's one of the things people often ask for from their police force - more bobbies on the beat. But a report on a trial of mobil police stations shows that they have been so poorly attended that sometimes - no one turned up at all.
Kent Police Commissioner Ann Barnes launched the scheme last summer, saying they would increase police visibility. And she insists the the programme is working. Nashreen Issa reports.
Church launches community bank
by David Johns (@davidjohns_itv)
Where do you turn when you want a loan? A bank? A building society? A friend? How about your local church! Well this morning, Kent's first "community bank" to be held in a church opened its doors for savers and borrowers.
Last year the Archbishop of Canterbury promised to do more to help people affected by debt, and to provide alternatives to high-interest "pay day loans". But are financial services really what the church should be involved in?
David Johns reports, speaking to the Rt Rev Trevor Wilmott, Bishop of Dover; parish priest Rev Lesley Jones; financial expert Justin Urquhart Stewart; and headteacher Patricia Hatt.
Bus drivers go on strike
Bus drivers in parts of Dorset went on strike today, claiming they get paid much less than other drivers working in the region.
Picket lines formed at depots in Weymouth, but services continued almost as normal.
Unions have rejected the offer of a one and a half percent pay increase and say more strikes are possible if an agreement isn't reached. Duncan Sleightholme reports.
Advertisement
Hunt for missing millionaire ticket
Someone in the Brighton and Hove area has become a millionaire - but doesn't yet know it.
A team of joggers gathered on the seafront this morning with the numbers of a winning lottery ticket that has n't been claimed yet written on their shirts.
The collection time for the Euromillions draw, which took place in the summer, runs out next Wednesday. Lottery run organiser Mike Fisher explains.
East Europeans "are good tenants"
Mr Wilson said the real problem was the Government's failure to build the millions of new homes necessary.
Controversial shared spaces
'Our lives are at risk' - the message to the Prime Minister from blind and partially sighted people campaigning to stop more town centres adopting a new road system.
Shared spaces as they're called are aimed at giving drivers, cyclists and pedestrians equal priority in the road. For people with little or no sight the open plan design can be a nightmare to navigate.
Nashreen Issa talks to campaigners Daniel Brookbank from the East Sussex Association of Blind & Partially Sighted People, Steve Saunders and Sarah Gayton.
East Europeans "are good tenants"
Fergus Wilson, the former maths teacher turned property tycoon, told ITV Meridian that in his view, Romanians and Bulgarians should not be demonised. He told our presenter Sangeeta Bhabra that so often they are good, reliable tenants - certainly better than people who were on benefits.
Load more updates