Elderly and vulnerable people in Dorset have been conned out of more than £1 million in two years by 'phone fraud gangs.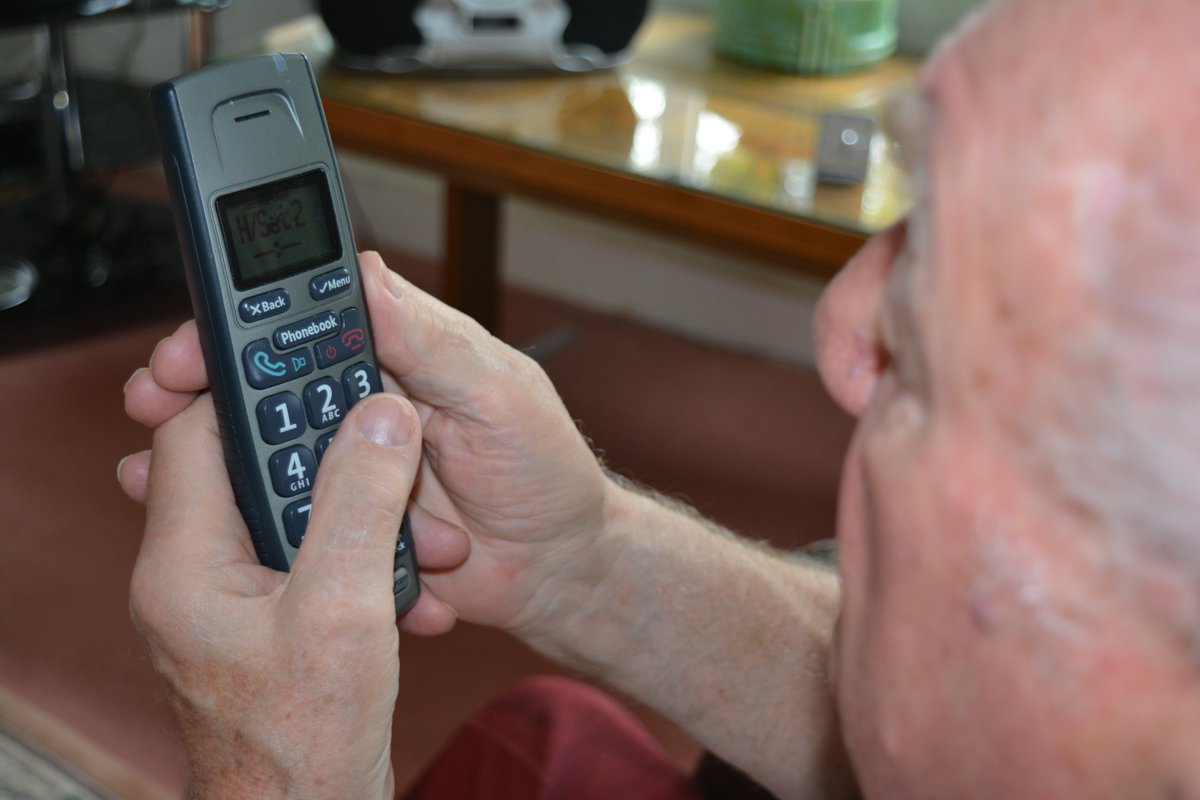 Advertisement
Police in Dorset are urging the public to be aware of a large number of telephone scams - residents in the county have lost over £1 million.
The force is calling on residents to heighten their vigilance to potential fraud threats.
The message 'Hang Up On Fraudsters' is being spread throughout Dorset and the South West in response to a spate of offences since November 2014. A range of resources, including posters and fliers, have been utilised in Dorset to warn the public. Local businesses, including post offices, hospitals and GP surgeries have also been displaying the advice. Social media platforms have been positively targeted with the hash tag #HangUpOnFraudsters and local radio stations have helped to spread awareness.

Neighbourhood Policing Teams in Weymouth, Poole and Purbeck have attended supermarkets and community events to offer crime prevention advice to the public.

The campaign has had positive results, with many members of the public coming forward with information and refusing to hand over money. However, officers are still concerned as the offences continue in certain areas.

Residents in Poole, Dorchester and Weymouth have been targeted by the offenders, who call the victims and tell them that their bank accounts have been compromised in some way. The callers have a variety of sophisticated methods, including pretending to be police officers or banking advisors, to convince victims that they are legitimate. On many occasions they have persuaded them to transfer or hand over large sums of cash.
– Dorset Police
The first food distribution scheme of its kind in the region is set to begin in Bicester in Oxfordshire today.
A new branch of Tesco - which opens at 8am today - will pioneer a service which will see surplus food donated to a foodbank. The store is looking for more charities to sign up to receive unsold fruit, vegetables and packaged foods. The FareShare FoodCloud is being carried out in conjunction with the organisation FareShare.
The initiative follows a pilot scheme at 14 stores last year after which 22 tonnes of food was donated to more than 50 charities.
"No food that can be eaten should go to waste. We're really excited to start working on this initiative to ensure that any unsold food we have is made use of. We are looking forward to forging strong links with local charities and community groups in Bicester, and to use this initiative to support their efforts to help vulnerable people in our community."
– Paul Phillips, Tesco Bicester Store Manager
It's heartbreaking. That's the reaction of the mother of triplets, one of whom has suffered 'catastrophic' brain injuries, after being told she doesn't qualify for extra National Health Service support.
Baby Essie Cobbett is unlikely to live beyond two years and remains in hospital tonight. Her parents are frustrated by bureaucracy and financial constraints they say are stopping the NHS from giving them the help they need.
Healthcare officials insist the nine-week-old child does qualify for care in the home, but Lorna Cobbett says it's not enough. Andy Dickenson reports and we also hear from Keith Reed of the Twins and Multiple Births Association.
The Government has been told to do more to support carers who have jobs outside the home.
It is estimated that unpaid carers save the British economy £87 billion a year in potential care costs - but they are not eligible for paid leave from work to take their loved ones to scheduled hospital appointments or planned appointments with their doctors.
Chris Jeffery from Tunbridge Wells has set up the group campaigning for a change. Sarah Saunders reports.
Advertisement
Thousands of workers will receive an extra 50p an hour pay rise today.
The National Living Wage means over 25s must receive at least £7.20 an hour, instead of £6.70.
Some say it is long overdue, but critics say it could put struggling firms out of business and may lead to job losses.
There is more information on the Government's living wage website.
The new 12-sided £1 coin has gone into production - a year before it is to be released.
More than 4,000 coins are coming off the production line a minute, and they will enter circulation in March 2017 according to the Chancellor.
When the new coin is introduced, there will be a six-month crossover period when the current round pound coins and the new pound coins are both in circulation.
The current £1 coin is being replaced for the first time in more than 30 years because of its vulnerability to sophisticated counterfeiters.
Councillors in West Berkshire will today vote on more proposed cuts having already approved £10m of savings for next year because its receiving less money from central Government.
Residents have demonstrated against the cuts. Funding for theatres and buses is threatened, and libraries face closure.
Schoolchildren have been protesting to save Theale library.
A local author best selling author who went to school in Theale Green, has joined their campaign.
Chancellor George Osborne has announced the biggest overhaul in education in more than a century. Secondary schools will finish an hour later and every school will become an academy
It means in Hampshire - excluding Southampton and Portsmouth - that 439 schools will need to change - 47 are already academies.
Across Wiltshire, there are more than a 70 academies but 164 will still need to adapt.
And in West Sussex, there are already 52, so 177 of their state schools will need to switch by 2020.
Social affairs correspondent Christine Alsford reports.
Load more updates