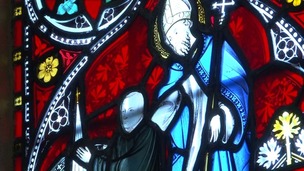 An iconic church in Ramsgate is in line for a hundreds of thousands of pounds of lottery cash.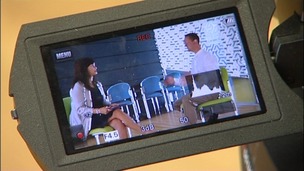 Universities in the South are pioneering a brand new way to learn. Why go to lectures if your lectures can come to you?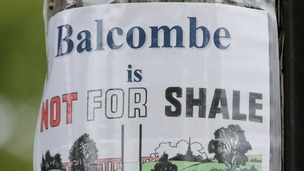 George Osborne has unveiled tax breaks for controversial fracking in a bid to create the "most generous" regime for shale gas in the world.
Live updates
Power cuts causing problems for Kent pub
A couple running a village pub in Kent say they're in financial crisis after 68 hours without electricity over Christmas and New Year.
The power cut, caused by the Christmas storm, has cost £3,500 in lost trade and stock.
But the company responsible for supplying power to the Blue Anchor Inn at St Mary's Platt has offered just £75 compensation. John Ryall reports.
10 oddest tax excuses
With the January tax return deadline just around the corner (end of Jan), HM Revenue and Customs has revealed the 'Top 10 oddest excuses' for sending in a late return. The following bizarre, exotic and flimsy excuses have all been used by tardy taxpayers:
My pet goldfish died (self-employed builder)
I had a run-in with a cow
After seeing a volcanic eruption on the news, I couldn't concentrate on anything else
My wife won't give me my mail
My husband told me the deadline was 31 March, and I believed him
I've been far too busy touring the country with my one-man play
My bad back means I can't go upstairs. That's where my tax return is
I've been cruising round the world in my yacht, and only picking up post when I'm on dry land
Our business doesn't really do anything
I've been too busy submitting my clients' tax returns
Advertisement
Don't let thieves spoil Xmas
The Christmas Safety campaign focuses on preventing crime with advice on how to keep your valuables, homes and vehicles safe.
Wiltshire Police say the festive season is particularly tempting for criminals as they expect to find gifts in people's homes and cars.
They say it is important to ensure that your house is secure and that you take precautions to stop criminals who will have no thought about taking your carefully chosen gifts for loved ones.
When out shopping, keep your purse and handbag near you
Don't leave Christmas presents or other valuables in your car.
Keep valuable items out of view and reach of windows and doors
Take photos of all jewellery including hallmarks and keep them safe.
Make a list of the serial number of your electronic items and keep it safe
Make sure you have up-to-date contents insurance
Christmas tips from Martin Lewis all this week!
All this week ITV's consumer champion Martin Lewis is giving his top tips for Christmas. Today, here's how you can snag a last-minute gift that helps others.
SUPERSTORE RAM-RAID
Ram-raiders with a stolen mechanical digger have ripped two cash machines from Tesco in Grove Green, near Maidstone in Kent. John Ryall reports.
Santa grotto for dogs
A Santa's grotto for dogs has been set up in Sussex to raise money for charity. More than a hundred dogs and their owners met Father Christmas at the House of Hugo pet centre in Shoreham. It's thought to be the only one of its kind in the UK.
Owner Leon Henderson-Rood and Naomi Tucker from The Dogs Trust charity explain what it's all about.
Advertisement
A man's been describing the moment a motorist crashed into his home, demolishing his front room as he watched TV.
Steve Bird says he thought a bomb had gone off when the car sent an iron gate smashing into his house.
The incident happened on Newington Road in Ramsgate where Mr Bird says there's been a history of drivers travelling at speed. He's now campaigning for speed restrictions to be introduced.
Nashreen Issa has been speaking with him, his partner Gill Mary Stevens and also Will Scobie, who is the parliamentary Labour candidate for Thanet South and a Kent County Councillor.
£64m cutbacks in Oxfordshire
It's been a day of winners and losers for part of the Thames Valley. Children's centre's in Oxfordshire have been saved but £64m is to be cut from services over the next four years. Cary Johnston reports.
1,100 jobs at risk at HP
HP commenced consultation for Q1 FY14 on November 28th, 2013 in the UK regarding potential workforce changes for 2014. _The proposed UK workforce management plan is part of HP's global multi-year productivity initiative that was announced on May 23, 2012, and updated at its Securities Analysts Meeting on October 9, 2013, to address current market and business pressures in support of HP's turnaround in EMEA.
– Hewlett Packard spokesperson
HP remains committed to supporting the employability of its employees through a number of internal initiatives, including re-skilling, redeployment and support to obtain alternative employment as appropriate.
– Hewlett Packard spokesperson
1,100 jobs at risk at HP
For the last five years HP has been addicted to a culture of job cuts in the UK to such an extent that its highly skilled workforce has little faith in the way the company is being managed and will be going forward. Unite will be doing everything possible to mitigate these job losses which are a hammer blow to the UK's IT sector and very distressing for employees in the run-up to Christmas.
– Unite national officer, Ian Tonks
Load more updates