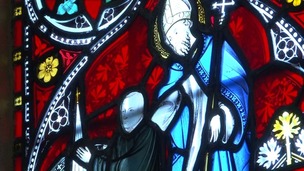 An iconic church in Ramsgate is in line for a hundreds of thousands of pounds of lottery cash.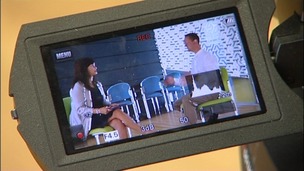 Universities in the South are pioneering a brand new way to learn. Why go to lectures if your lectures can come to you?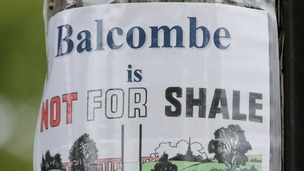 George Osborne has unveiled tax breaks for controversial fracking in a bid to create the "most generous" regime for shale gas in the world.
Live updates
Manston airport sale
"I am delighted to have purchased Manston Airport from Infratil as I believe there is real potential for growth that has not been fully captured. Having worked in the transport industry for over 30 years, I believe I am very well placed to help maximise opportunities for both freight and passengers at Manston."
– Ann Gloag, Lothian Shelf
Manston airport sale
Manston Airport Management Statement
"In March 2012 it was announced that Manston Airport was being put up for sale. We are very pleased to have found an acquirer with a vision for Manston Airport's future development.
All flights at the airport and other airport activity continue as normal, without change.
Whilst the sale process has been conducted over the past months there's been a steady growth in traffic through the airport with the start of KLM's twice daily flights to Amsterdam. Additionally this month we have won the first freighter service into the UK operated by Saudi Airlines twice weekly."
Advertisement
Manston airport sale
Infratil Limited has agreed to sell Manston Airport to Lothian Shelf (710) Limited, an entity wholly owned by Ann Gloag, for cash consideration of £1 plus an adjustment for working capital variances and cash injected by Infratil between 14 October and transaction completion (expected c£350,000)
Ann Gloag is an experienced investor who co-founded Stagecoach Group, the UK-listed public transport operator, along with her brother, Brian Souter.
Infratil Limited is very pleased to have found an acquiror with a vision for Manston Airport's future development. From Infratil's perspective, while Manston was a very small part of the company's overall asset base, this sale will result in a more focused portfolio and improve our future cash flow position."
– Marko Bogoievski, Chief Executive of Infratil

Completion and settlement of the Manston Airport sale will occur on 29 November 2013 (or earlier, at the purchaser's request), and is only conditional on matters within Infratil's control.

Kevin Baker, Chief Financial Officer
Manston airport sale
It's emerged that Manston airport in Kent is to be sold for £1, plus an adjustment for working capital variances expected to be around £350,000
More follows
Bureaucracy blocks phone box plan
by David Johns (@davidjohns_itv)
How much do you think someone should be charged for making life-saving equipment available to the public? Nothing at all you might think - surely it should be free. But if you're the Government's Business Rates Valuation Office, it seems that's not the case.
David Johns explains, talking to heart attack survivor Christopher Rusiecki and his brother, cafe owner George Rusiecki.
Water meters 'give lower bills'
Sixty per cent of homes with water meters installed have seen their bills cut, according to Southern Water. More than 300,000 meters have been put in across Hampshire and Sussex since 2010, reducing bills by an average of £12 a month.
Advertisement
Energy bills to rise
ITV News Meridian spoke to Mervyn Kohler from Age UK to get his advice for keeping warm as the colder weather approaches.
Age UK also recommend following these websites for help if you are struggling to stay warm with the rising energy bills:
The Energy Saving Advice Lane - [http://www.energysavingtrust.org.uk/Organisations/
Government-and-local-programmes/Programmes-we-
deliver/Energy-Saving-Advice-Service
Age UK advice - http://www.ageuk.org.uk
The Home Heat headline- http://www.homeheathelpline.
org.uk/](http://www.homeheathelpline.org.uk/)
Energy bills to rise
The company Scottish and Southern Energy is the first of the 'big six' energy providers to charge you more for gas and electric.
Martin Dowse finds out how much more customers will be paying.
Energy bills to rise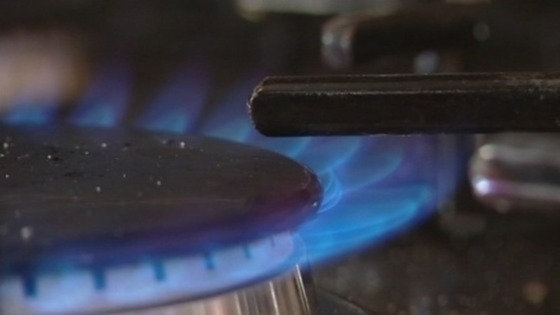 Scottish and Southern Energy is the first of the 'big six' energy providers to announce it's going to charge customers more for gas and electric.
SSE says it's average bills will rise 8.2%. But, there are regional variations - the south and south east has been hit with a 9.7% increase.
Average bills will rise by £106 pounds a year to £1,380.
The company say much of the bills are made up of costs outside their control.
£10m boost to uni facilities
£10m has been awarded to the University of Southampton to develop new world-class engineering research facilities. Outdated equipment will be replaced, with much of the money spent on marine and maritime sciences.
There will be major investment in the new buildings at the university's new Boldrewood Campus as part of government moves to inject funding into the technologies of the future.
The UK's world-class universities are at the forefront of our economic recovery. It's vital we do everything we can to encourage collaboration with the private sector and boost funding for research.
– David Willetts, Minister for Universities and Science
Load more updates