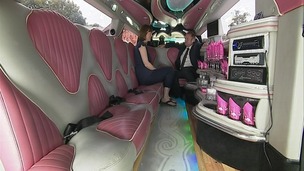 School proms are big business as parents spend out four figure sums to give their children a night to remember.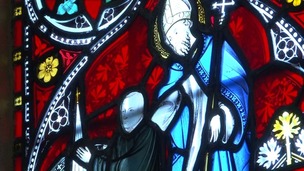 An iconic church in Ramsgate is in line for a hundreds of thousands of pounds of lottery cash.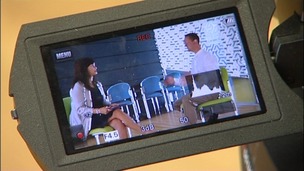 Universities in the South are pioneering a brand new way to learn. Why go to lectures if your lectures can come to you?
Live updates
Debt affecting children
Children, whose families are in debt, suffer emotionally and are even bullied as a result. Kay Gillham and her daughter Rosina Grenville, from Canterbury, talk about the problems they faced.This report by Tom Savvides also includes an interview with Matthew Reed from The Children's Society.
Airport staff to be balloted for industrial action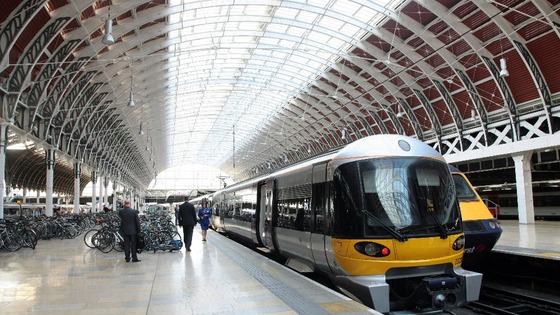 Staff on the Heathrow Express rail service are to be balloted for industrial action in a row over jobs, pay and spending cuts.
Members of the Rail, Maritime and Transport (RMT) union will vote in the coming weeks on whether to launch a campaign of action, including strikes.
The union says around 200 jobs are under threat because of cuts resulting from the Airport's budget reduction.
Acting general secretary Mick Cash said: "RMT does not buy for a moment the case for handing out savage cuts to Heathrow Express when Heathrow is generating hand-outs to shareholders of over £600 million.
"The Heathrow Express and Heathrow Connect services are dealing with growing demand as the airport expands and the idea that safety and service is going to be sacrificed at the stroke of an accountant's pen would shame London and leave these high-profile services extremely vulnerable.
"RMT will mount a massive publicity and political campaign, backed up by industrial action, to stop these outrageous and dangerous cuts dead in their tracks."
Advertisement
Pensioners swindled out of millions
In every street in the South East someone could be being conned out of thousands of pounds - because of scam mail.
Sussex Police have become the first force in the country to try to find out exactly how bad the problem is.
They say elderly and vulnerable people are sometimes parting with their life savings to criminals sending them letters - posing as charities, competition organisers and suppliers. The cheques they send are funding criminal gangs abroad.
Andy Dickenson reports and speaks to victim's son Chris Becket, Insp Nick Bowman and PC Bernadette Lawrie from Sussex Police.
This story also features a police interview with the late Tom Beckett.
Plea for funds to save special needs nursery
An urgent financial appeal for help has been made by a Sussex children's charity that cares for youngsters with special needs.
Trustees of the Camelia Botnar Centre in Worthing say they are running out of money - and time to raise it.
Andy Dickenson reports and speaks to centre manager Helen Davies, trustee Linda Smith and parents Russell Cochran and Emma James.
High Speed 2 fares "must be affordable" say experts
There have been concerns that premium fares will be charged for those using the new high-speed line whose first phase, from London to Birmingham, is due to open in 2026.
Passengers travelling on domestic services using HS1, the 186mph Channel Tunnel fast link, pay much higher fares than those using "conventional" Kent commuter services.
The Rail Delivery Group (RDG) said "setting fares at the right level" was one of its five key priorities for HS2.
Legislation for the first phase is currently going through Parliament, with a second, Y-shaped, phase, taking the line to north west and north east England due to be completed around 2032/33.
Village outcry at trial flightpath
People living under a new flightpath say it's destroying the life of their quiet country village.
The trial route from Gatwick airport over Warnham in Sussex has flights passing over every five minutes at peak times.
Andy Dickenson reports and speaks to villagers Sally Pavey, Laura Standing and Rob Baker.
Advertisement
Motorbike riders help to save lives
This band of bikers includes an engineer, a businessman and a former police officer but they are not just easy riders. They work together delivering urgently-needed blood and medical supplies to hospitals. The 140 volunteers work for free during the night and on weekends.
Our reporter Nashreen Issa has been out with the charity called SERV. She talks to biker Graham Perrin and Angela Green from East Kent Hospitals. Also featured are Caitlin and Alison Kydd who meet the chairman of the group Arthur Godden.
Motorbike riders help to save lives
It's not often volunteers working for the charity SERV get to meet the people whose lives they helped save. In this clip school-girl Caitlin Kydd and her mum Alison thank the team of 140 volunteers who working mainly during the night to transport blood to hospitals.
They meet the chairman of the group Arthur Godden.
Motorbike riders help to save lives
Angela Green from the East Kent Hospitals Trust explains how a group of bikers in Kent help save the NHS tens and thousands of pounds.
Riders from the SERV group deliver urgently- needed blood to hospitals.They're on call 365 days a year.
They also deliver blood to the Kent, Surrey and Sussex Air Ambulance. It means doctors and paramedics can carry out transfusions at the scene of an accident increasing someone's chance of survival. It's a procedure that's usually performed after a patient arrives at hospital.
Motorbike riders help to save lives
Isobelle Platt says her young niece inspired her to become a blood runner. She's now working for the charity called Service by Emergency Rider Volunteers. The volunteers deliver blood and other medical supplies to hospitals and hospices in Kent for free.
Load more updates