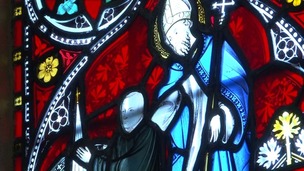 An iconic church in Ramsgate is in line for a hundreds of thousands of pounds of lottery cash.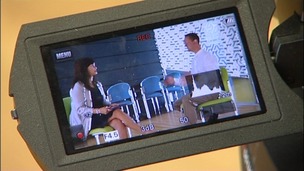 Universities in the South are pioneering a brand new way to learn. Why go to lectures if your lectures can come to you?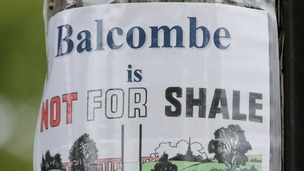 George Osborne has unveiled tax breaks for controversial fracking in a bid to create the "most generous" regime for shale gas in the world.
Live updates
1,100 jobs at risk at HP
More than 1100 jobs at Hewlett Packard (HP) are to be lost at the beginning of 2014 - just under a months time.
A total of 618 jobs could be lost at the company's Bracknell base. Many of those facing redundancy either work from home or within the organisations employing HP.
The company blamed falling demand and reorganisation for the job losses that it wants to implement in the first three months of 2014.
Cyber Monday spending spree
Advertisement
Pay-day loan protest
With household budgets under pressure, there's a warning that many families in the South may take on quick-fix loans just to get through the cost of Christmas next month - and pay for it in the New Year.
Today in Southampton protesters gathered outside businesses offering pay-day loans, to highlight the possible dangers of high interest debt. Mel Bloor reports.
Woman avoids jail after £9K benefits fraud conviction
A 46-year-old woman has been given a suspended 12 week custodial sentence after pleading guilty to benefit fraud after dishonestly claiming over £9000.
Penny Smith was charged with dishonestly obtaining Housing Benefit, Council Tax Benefit and Income Support between July 2011 and February 2013.
Mrs Smith, from St Ebbes, claimed a total of £9075.33 and was sentenced at Oxford Magistrates' Court to 12 weeks custody suspended for 12 months. She also has to obey a three month curfew between the hours of 6pm and 6am as well as paying £350 costs.
She will have to pay back the overpaid benefit to both Oxford City Council and the Department for Work and Pensions.
Car ownership numbers decline in South East
The number of people who do not own a car in the South East has increased by 4% according to a report by the British Car Auction.
In 2012, the figure was 26% of people, this year it is 30%.
The report in brief:
72% of families own at least one car
There has been a 1% increase in two car families year on year
Two car ownership in the North has increased to 29% from 16% in 2012
Families with three cars or more has risen to 10% from 3% in the South West
14% say they will certainly or quite likely buy a car in the next year compared to 11% in 2012
World famous musician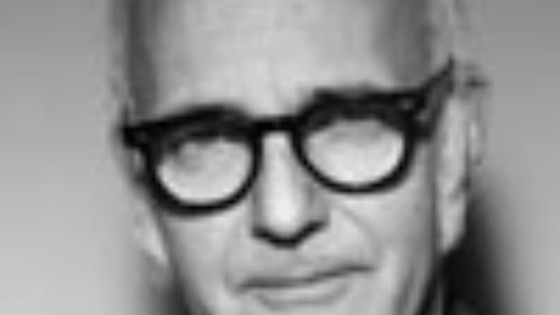 Ludovico Einaudi is playing with his 11-piece band at the Bournemouth International Centre. Einaudi has quietly become one of the most successful musicians - wowing audiences across the globe.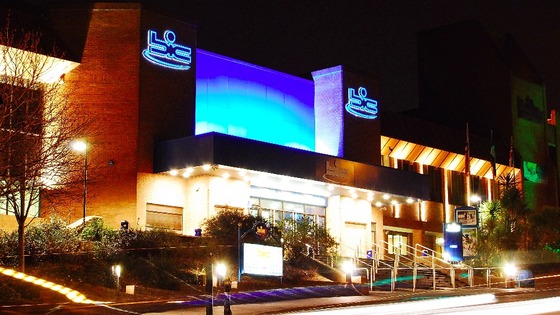 Pat Coyne, BH Live Director of Venues said; "This event really highlights the diversity of events at the Bournemouth International Centre.
Thousands of people came along to see Chase and Status on Wednesday and on Friday people will be coming from all over the South to enjoy a stunning evening of classical music and performance!"
Advertisement
Gothic church cash boost
An iconic, gothic-style church in Kent could be in line for hundreds of thousands of pounds of Lottery cash. St Augustine's in Ramsgate was built by the renowned architect Augustus Pugin, who also designed Big Ben in London.
The Church wants to build a visitor centre honouring both Pugin and St Augustine, as David Johns now reports.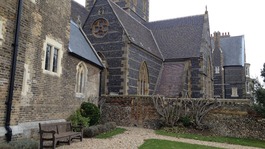 St Augustine's Abbey in Ramsgate is the birthplace of English Christianity and where I discovered the joy of learning history and heritage.
Read the full story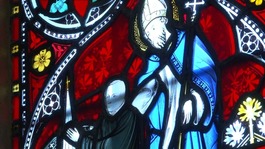 An iconic church in Ramsgate is in line for a hundreds of thousands of pounds of lottery cash.
Read the full story
Tax return deadline approaches
If you haven't yet sent in your 2012/13 tax return, remember to do it online to avoid a penalty.
Nearly two million people in the South East have to file a Self Assessment return every year.
You must do it online by 31 Jan 2014 and you must be registered for HMRC Online Services.
If you send HM Revenue and Customs (HMRC) a paper tax return from November onwards, you'll receive a £100 late filing penalty – even if you have no tax to pay, or you pay your tax bill on time. This is because the 31 October deadline for 2012/13 paper tax returns has now passed.
This involves HMRC sending you an Activation Code in the post, so allow time for this to arrive. To register for HMRC Online Services go to www.hmrc.gov.uk/online and follow the on-screen instructions.
Load more updates