Britain is on course for a budget surplus by the end of this parliament, George Osborne has said as delivers his Budget.
He said the deficit was down by two-thirds and that the economy was stronger "because we confronted our country's problems and took the difficult decisions".
News at Ten Presenter Tom Bradby tweets:
We fix our plans to fit the figures, not the other way around, he says; a not very subtle dig at his predecessors. #Budget2016
Advertisement
Plans to take every school in England out of the control of local councils and extend the school day are set to be announced in the Budget.
Read the full story ›
Tim Farron has urged George Osborne to "abandon his unnecessary surplus target" to avoid more "pain" for the public.
The Liberal Democrat leader said the surplus was not needed to balance the books and abandoning it would allow "vital services" to be funded.
Mr Farron said: "George Osborne made a choice to commit himself to a spending surplus. The results of that choice are now clear - he is missing his own targets but it's the public that will pay for his decision with more years of pain and cuts.
"What George Osborne forgets is that his decisions aren't just some political theatre - every choice, every cut hurts ordinary people.
"Having missed two of his three self-imposed targets, he should do the right thing and abandon his unnecessary surplus target."
New funding will be made available for prosthetic running blades for amputee children, the Chancellor is due to announce in the Budget.
Writing in the Telegraph, Sarah Hope, whose daughter Pollyanna lost her right leg below the knee in a collision with a bus, said £1.5 million would be made available.
Ms Hope launched a campaign in protest at the NHS policy of only providing walking prosthetic legs, despite claims the Government wanted to build a 2012 Paralympics legacy.
She said the Chancellor agreed to fund the limbs after she contacted him directly
She said: "Some of the cash – £500,000 – will buy running prosthetic limbs to let 500 children run, jump and swim, while the NHS will undertake a review of its provision of prosthetic limbs this summer."
Ahead of the 2016 Budget, ITV News spoke to people who may be directly affected by changes made in the Chancellor's eighth statement.
Read the full story ›
Advertisement
Shadow Chancellor John McDonnell has criticised George Osborne's plans for education reform ahead of the Budget.
Radical plans to transform every school in England into academies and abolish the traditional 3.30pm finish time are set to be unveiled.
Mr McDonnell said the Budget "looks more like a press stunt to hide George Osborne's failures than about any serious policy".
He said: "Take his education announcement, it won't address the real issue in our education system around increasing class sizes, shortage of teachers and lack of school places by just forcing schools to become academies.
"With only one in four schools getting any additional money for the extra hour he's adding to the school day, we will see schools competing with each other for funding and parents will see their aspirations constrained."
In among the hours of debate ahead over the Budget, some words will crop up more often than others. Here's our guide to the key terms.
Read the full story ›
The Budget will put "the next generation first", Chancellor George Osborne has said.
Tweeting a picture of the Budget and the famous red briefcase, he said: "Today's Budget sets out long-term solutions to long-term problems.
"It's a Budget that puts the next generation first."
Today's Budget sets out long term solutions to long term problems. It's a Budget that puts the next generation first https://t.co/ZMN6HrRN7u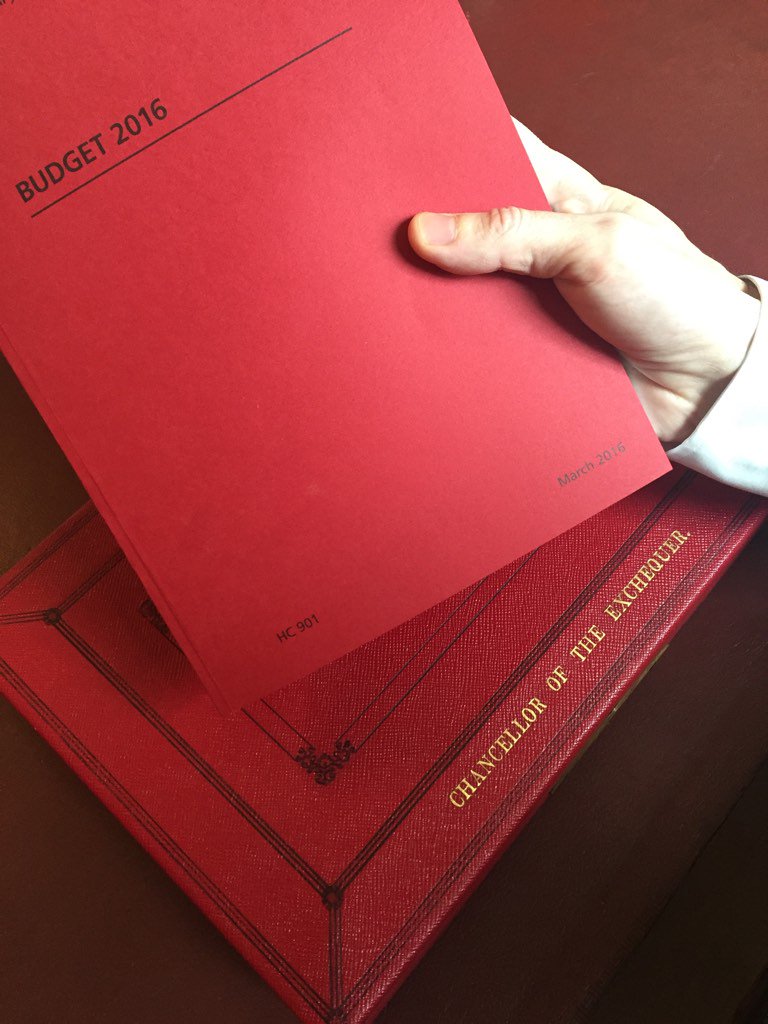 The Executive Member for Education at Hampshire County Council says he is horrified at plans to take schools out of council control, and turn them into academies.
As a former teacher with 34 years experience and now Executive Member for Education at Hampshire County Council, I am horrified to think that the HCC role in education is going to be destroyed by George Osborne in his budget. We have worked with HMG to deliver the reforms and have been congratulated by Ofsted as being one of two authorities in the country who have interpreted the reforms in the right way by giving the support, intervention, and challenge to our family of schools. In Hampshire of our 534 schools we have only three designated as inadequate and have 84% good or outstanding schools. So what on earth are we doing so wrong that we need to be abolished?

We have even been congratulated by the Prime Minister for our work with the Isle of Wight neighbouring authority for our work there instigated by HMG. I am a lifelong Conservative but this statement of policy could lead to the country's education system imploding. I do not understand it, particularly as there is no evidence whatsoever that the academy conversion of schools is improving standards. Now with academy chains paying salaries to their chief executives more than the Prime Minister, the whole thing needs to be put on hold.
– Councillor Peter Edgar
Load more updates