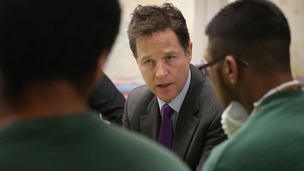 The Deputy Prime Minister Nick Clegg and the Justice Secretary have visited Kent to announced plans to tackle youth reoffending.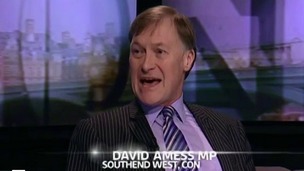 The Last Word - lively political debate to kick off the year in Parliament.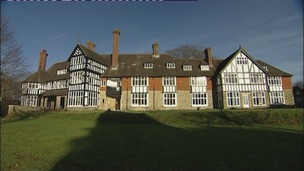 Plans to bus hundreds of children from the deprived inner city to the heart of the South Downs National Park will be decided this week.
Live updates
Prime Minister continues south coast flood tour
Ministers insisted that the authorities were doing "everything possible" and the military was on standby as the country braced for further heavy rain and gale force winds.
Severe flood warnings, where there is a danger to life, remain in place along stretches of the River Thames west of London and on the Somerset Levels. Severe flood warnings remain in place along stretches of the River Thames west of London.
Hundreds of people have been evacuated from homes along the Thames after its burst its banks in Surrey and Berkshire, with thousands more at risk as water levels are expected to rise even further today.
The Last Word, February 2014
by Phil Hornby, Political Correspondent
Lively political debate with Annette Brooke, Lib Dem MP for Mid Dorset and Poole North, Baroness Jones from Brighton and Sir Roger Gale, Conservative MP for North Thanet.
Advertisement
Go girls!
The MP for Maidstone and the Weald says more schools should offer dance lessons for children who don't like traditional sport. Helen Grant is the government's minister for sport - she was asked how to get more youngsters physically active.
French President visits RAF Brize Norton
The French President has been in Oxfordshire for a face-to-face summit meeting with the Prime Minister - on the agenda? Talks about Britain's role in Europe, and military cooperation.
The world's media descended on RAF Brize Norton today to witness the arrival of Francois Hollande. It was a day of handshakes and hard talking and lunch at a pub.
Rachel Hepworth reports.
RSPCA backs shock collar ban
John Baron, the Basildon MP, is one man who wants to see electric shock collars banned and ITV Meridian's Fred Dinenage asked him why.
RSPCA backs shock collar ban
by David Johns (@davidjohns_itv)
Campaigners for animal rights in the south east are tonight backing calls to ban electric shock collars, used to train dogs and even cats. The devices, which are freely on sale, are said to cause pain, fear and distress to the animals instead of rewarding them for good behaviour.
But the people who make, sell and use the collars say they're a valuable training aid that can help to control dogs when they're distracted or at a distance from the owner.
David Johns has been looking at the pros and cons, speaking to the RSPCA's Sam Gaines, and FieldsportsChannel.tv's Charlie Jacoby.
Advertisement
Secondary school league tables are revealed
Some schools in the South have shown dramatic improvements in performance according to tables published today.
At the Charter Academy in Portsmouth, results are up by a staggering 44 per cent for the number of pupils achieving five A star to C passes including English and Maths.
Cantell School in Southampton and Hove Park School in Sussex have also made huge steps forward. All are in the country's top 200 most improved schools.
The government says better results prove that the controversial academy programme is working. ITV Meridian's Social Affairs correspondent Christine Alsford reports.
Secondary school league tables are revealed
School performance in the Thames Valley is improving dramatically - according to tables published today. Several towns and cities - including Oxford and Reading - now have NO schools left below government targets set for GCSE results.
The tables are published on the day that another new free school has been announced for the Thames Valley area - independent of local authority control. ITV Meridian's Social Affairs Correspondent, Christine Alsford, reports.
Pressure mounts on Portsmouth MP Mike Hancock
A man has been arrested after clashing with a member of the press outside the home of the Portsmouth South MP Mike Hancock. The photographer was left with a bloody nose after the incident today, in an altercation with Mr Hancock's 37- year-old son.
The politician was suspended from the Liberal Democrat party last night after a leaked report into alleged sexual impropriety with a female constituent. He denies any wrong-doing.
Mr Hancock remains a city councillor - and an independent MP. Sally Simmonds reports.
Secondary school league tables are revealed
Performance tables published today show fewer secondary schools failing to meet Government standards - but dozens are under-performing, some to a 'scandalous' extent says one education expert.
Many of Kent's grammar schools are under attack for 'coasting', and failing to get the best out of bright pupils. Meanwhile there are mixed results for the region's academies: schools that opted out of local authority control.
Kent's top performers include Folkestone School for Girls. Bottom of the league - Castle Community College in Deal, the High Weald Academy at Cranbrook and The Marlowe Academy in Ramsgate.
At the top in Sussex - Brighton College, where 100 percent of pupils achieved A star - to C grade GCSEs - for the third year running. In Essex, the performance of Westcliff High School for Girls is the second best in England. Our report is by Andrea Thomas.
Load more updates