Every week groups of business leaders from the South fly out on trade missions to Europe. It's where business relationships are fostered and deals are struck.
John Ryall joined one trip to Munich to talk to business leaders about their hopes and fears for Referendum day.
Advertisement
In what's expected to be his last visit ahead of Thursday's referendum, the Chancellor George Osborne has been to Sussex to urge voters to vote Remain.
He says those who want to leave the EU -would risk thousands of jobs in Sussex alone, and damage the South East economy.
But as our Political Correspondent Phil Hornby reports, his warnings seemed to carry little weight with voters on the street.
In a video released today Oxfordshire resident Jeremy Clarkson and James May have said they support Britain remaining in Europe. The two Grand Tour presenters, stated in a video that leaving the EU would make it a lot harder for them to film abroad. Brexit is tweeting`;'Britain must leave the EU in order to regain legal supremacy, and escape the remit of the European Court of Justice."
The French authorities in Calais have defended their decision to prevent an aid convoy of about 200 vehicles leaving Dover on its way to enter France.
The Pas-de-Calais authorities said they had issued the ban for various reasons including the potential for the convoy to "generate violent episodes"; and a lack of available police officers because of the current European football championships.
They also said the numbers of vehicles involved could "facilitate the intrusion of migrants".
"In these circumstances, the Prefect of Pas-de-Calais considered only the prohibition of any event is likely to effectively prevent public disorders that may occur.
"Moreover, any convoy on roads and highways, from Great Britain to Calais to slow or block the flow and constituting a public event, is prohibited."
The Kent Police force has responded to complaints about an aid convoy being prevented from leaving the Port of Dover on its way to Calais in France.
The convoy of more than 200 vehicles included teams from groups such as the Stop the War Coalition and the People's Assembly. They were carrying provisions and supplies for people living at the so-called 'jungle' refugee camp near Calais.
Kent Police assisted the Port of Dover Police and French authorities after a convoy containing approximately 200 vehicles were denied entry to France on Saturday 18 June.

The decision to refuse entry was made by the French authorities and no agency within the United Kingdom has any grounds to challenge this decision. The refusal of entry to France is a matter for the French authorities.

Upon being refused entry to France, a demonstration took place at the Port. This started at approximately 1.50pm, which resulted in a brief closure of the border controls.

Kent Police worked with partner agencies to ensure disruption was kept to a minimum and within approximately one hour the port resumed business as usual.
– Kent Police spokesperson
Advertisement
A convoy of aid and supplies for migrants in the so-called Calais 'jungle' has been stopped at Dover.
Read the full story ›
An aid convoy of around 250 vehicles has been held at the Port of Dover after French authorities refused them entry to France.
The Convoy to Calais is a coalition of various charities and groups who had planned to travel via ferry to deliver aid to the so-called 'jungle' refugee camp at Calais in France.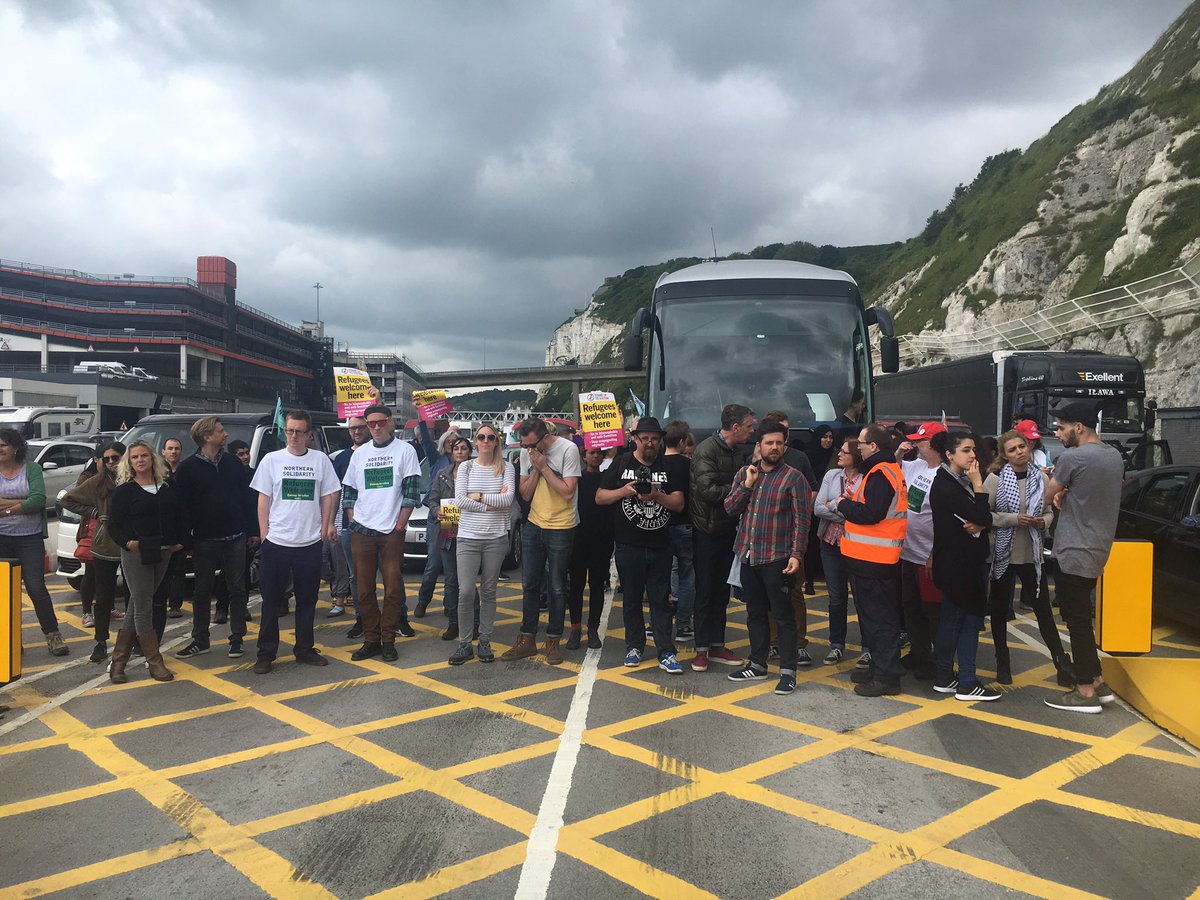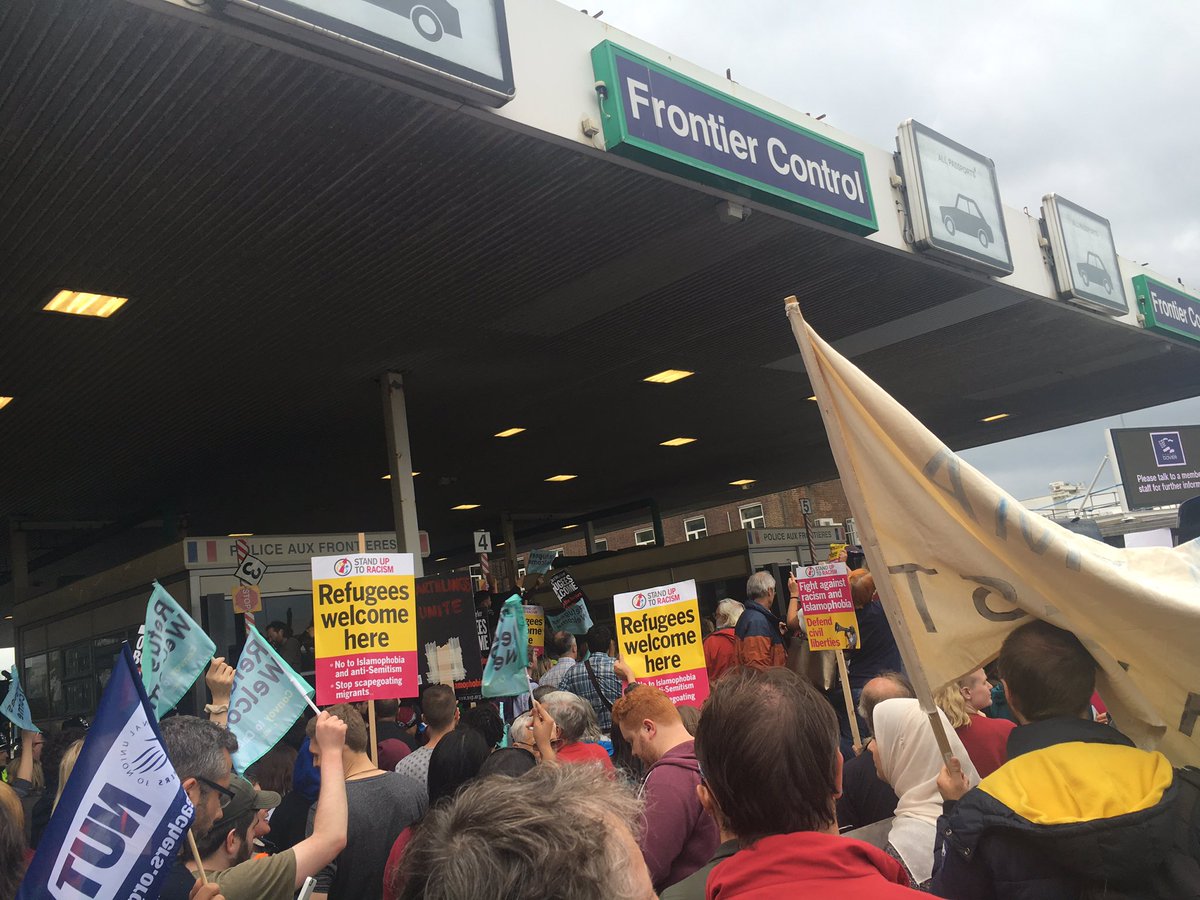 The death of Labour MP Jo Cox has left the country in shock. And today, MPs from the South have been among politicians from around the world paying tribute to her.
The 41-year-old mother of two was shot and stabbed shortly after a surgery in her West Yorkshire constituency. Flags flew at half mast over Westminster. From there our Political Correspondent Phil Hornby reports.
There's no campaigning today on the referendum as a mark of respect after the death of M.P. Jo Cox. But the vote is going ahead on June 23rd. So this time next week we'll know whether we are in or out.
We've been to Southampton - to find out what people there are thinking. Poland joined the European Union in 2004. And right now around 25 thousand Poles are living in Southampton. So what impact has that had?. Andrew Pate went to find out.
Load more updates