The West Oxfordshire Conservative Association and the constituency office says David Cameron has been an outstanding MP for 15 years.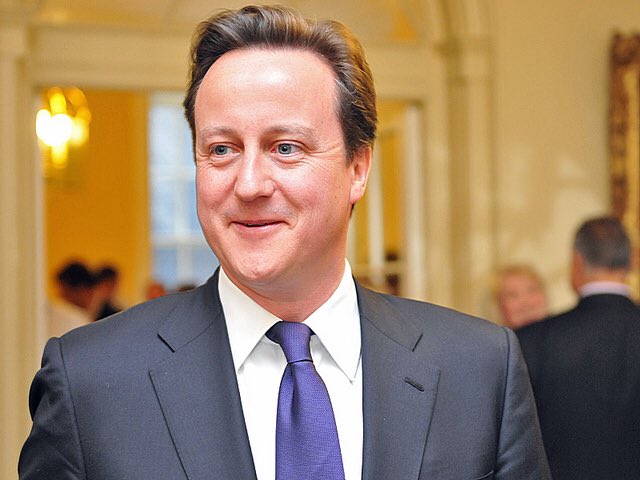 Advertisement
David Cameron has resigned from parliament.
The former prime minister announced he was stepping down as MP for Witney with immediate effect.
It comes nearly three months after he resigned as the country's leader in June following the UK's vote to leave the EU in a national referendum.
The former prime minister has stepped down from his position in parliament as he resigned his seat as the MP for Witney.
Read the full story ›
Former Prime Minister David Cameron has announced he is standing down as MP for Witney.
Mr Cameron, who resigned as Prime Minister following the Brexit vote, announced his decision in his Oxfordshire constituency a short time ago.
Britons may require visas to travel throughout continental Europe once the UK leaves the EU, it has been reported.
Read the full story ›
Advertisement
Nazanin Zaghari-Ratcliffe, who has been held in Iran for months, called her husband to report what he called a "punishment without a crime".
Read the full story ›
A Dover-based charity that helps migrants has said it doesn't expect the number of asylum seekers to fall in the near future - even if changes to immigration rules are made following Britain's vote to leave the EU.
The number of people applying for asylum in this country is at its highest for five years. Kevin Ashford has been speaking to some of those hoping to start new lives in this country.
The Prime Minister's told Tory MPs she wants to open new grammar schools if local people want them. But she says they must attract pupils from less well-off backgrounds.
There are 45 grammar schools in Kent - That could change - but not without a huge political row.
Phil Hornby sent us this from Westminster.
We heard from Angela Rayner MP, Shadow Education Secretary, Dover MP Charlie Elphicke, Darren Johnson MP for Dartford and Helen Whateley MP, Faversham and Mid Kent
Three months after we voted to leave the EU, what progress are we making towards the departure lounge? What do we want from Brexit?
And it's all change at the top: new leaders for the Tories, Greens, UKIP - and possibly Labour too. How will that change the political landscape?
To debate this - and more - Henry Bolton from UKIP, Suella Fernandes MP from Fareham in Hants, and Alan Whitehead MP from Southampton.
Load more updates