Today's historic occasion has gone down well with Julia McCarthy-Fox from Horsham - because she is a Royal Super-Fan!
Julia's travelled the length of the UK, from her home in Horsham - following the Queen for the last 30 years, and taking an incredible 200,000 photographs.
With the story - Andy Dickenson.
Lauren Hall takes us through the main events during the Queen's special day.
Advertisement
We have a musical sequence, showing the Queen during the longest reign.
Hampshire County Council's Cabinet and Chief Officers gathered in the Great Hall in the ancient capital of England to raise a glass to Queen Elizabeth II.
Councillor Roy Perry, Leader of Hampshire County Council, led the toast underneath the six foot diameter bronze of the Queen, commissioned for Her Majesty's Diamond Jubilee in 2013.
It was unveiled by the Queen's youngest son, the Earl of Wessex.
The Queen has thanked everyone at home and overseas for their "touching messages of great kindness" on the day she becomes Britain's longest reigning monarch.
A selection of pictures from today's events in Scotland. as the Queen becomes our longest reigning monarch.
Advertisement
Prime Minister David Cameron has paid fulsome tribute to the Queen on the day she becomes Britain's longest running monarch, describing her reign as a "golden thread running through three post-war generations".
Speaking in the House of Commons, Mr Cameron said: "I do think it's right that today we should stop and take a moment as a nation to stop and mark this historic milestone."
Her Majesty the Queen inspires us all with her remarkable service, her dignified leadership and the extraordinary grace with which she carries out her duties.

It is truly humbling to comprehend the scale of service that Her Majesty the Queen has given this country. The reign of Queen Elizabeth II has been a golden thread running through three post-war generations.

The Queen is our Queen and we couldn't be more proud of her. She has served this country with unerring grace, dignity and decency. And long may she continue to do so.
– Prime Minister David Cameron
As the nation marks the occasion The Queen becomes the UK's longest reigning monarch, we take a look at some of the numbers behind her rule.
Read the full story ›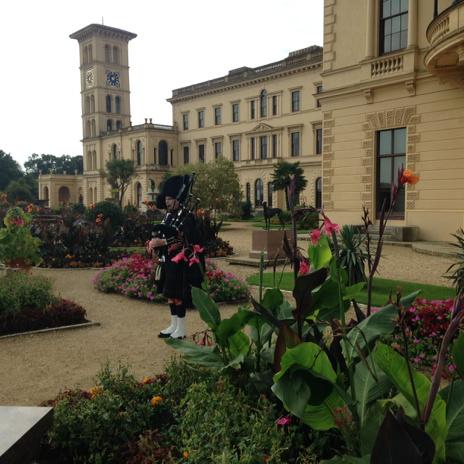 We found some archive footage of the Queen in our region. We're not sure where the sequence with the carrot was filmed!
Load more updates