As the Queen toured one of the high tech control centres aboard Britannia, a phone rang. Was the caller trying to contact the Queen herself? What could the caller possibly want at such a sensitive moment?
We spoke to celebrities who stayed overnight aboard Britannia and enjoyed today's ceremony.
Advertisement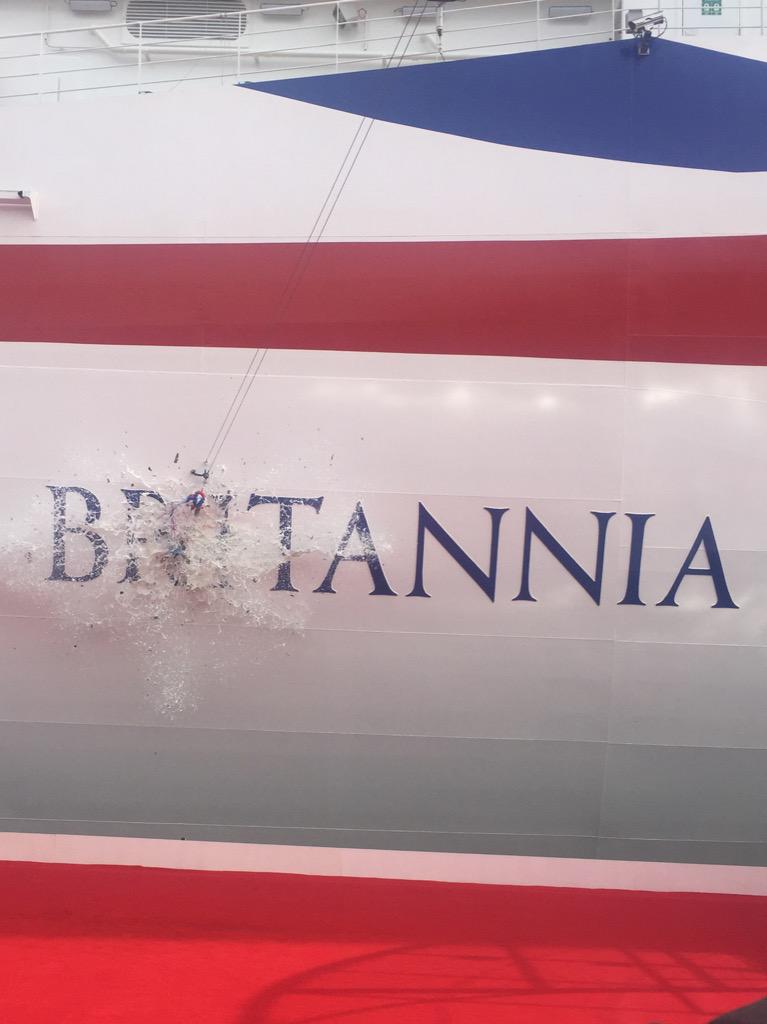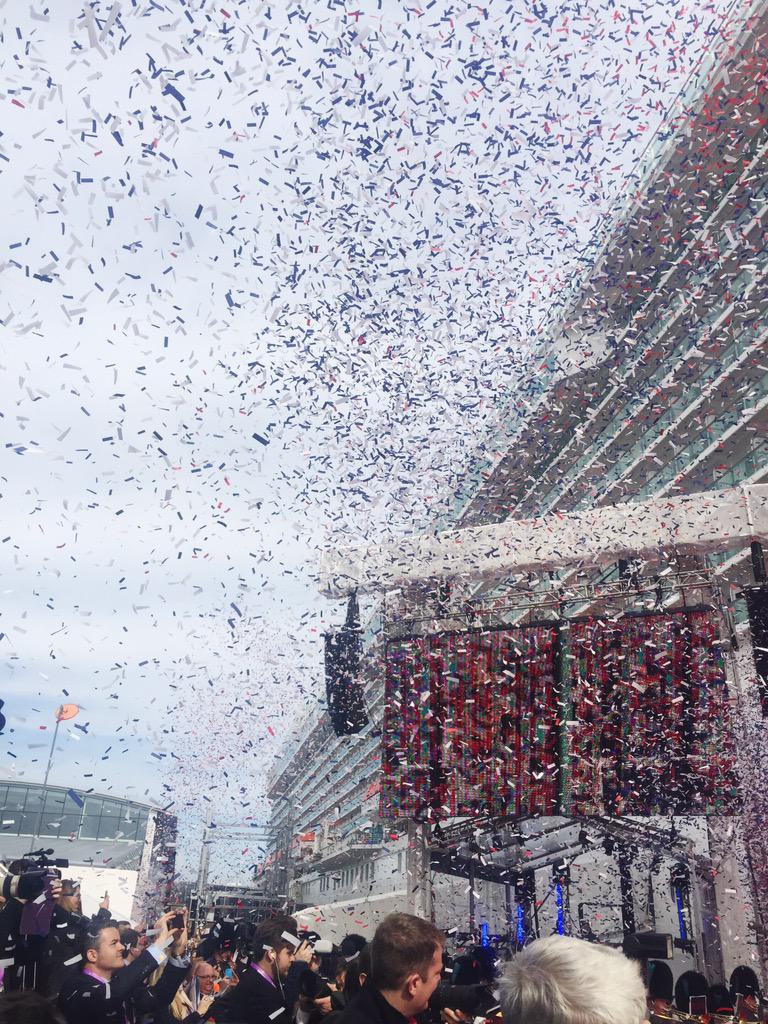 The moment that the champagne bottle smashed against Britannia. The ceremony was performed by the Queen in Southampton Docks.
Video just in from Southampton, where the Queen is preparing to name the new cruise liner, Britannia.
Advertisement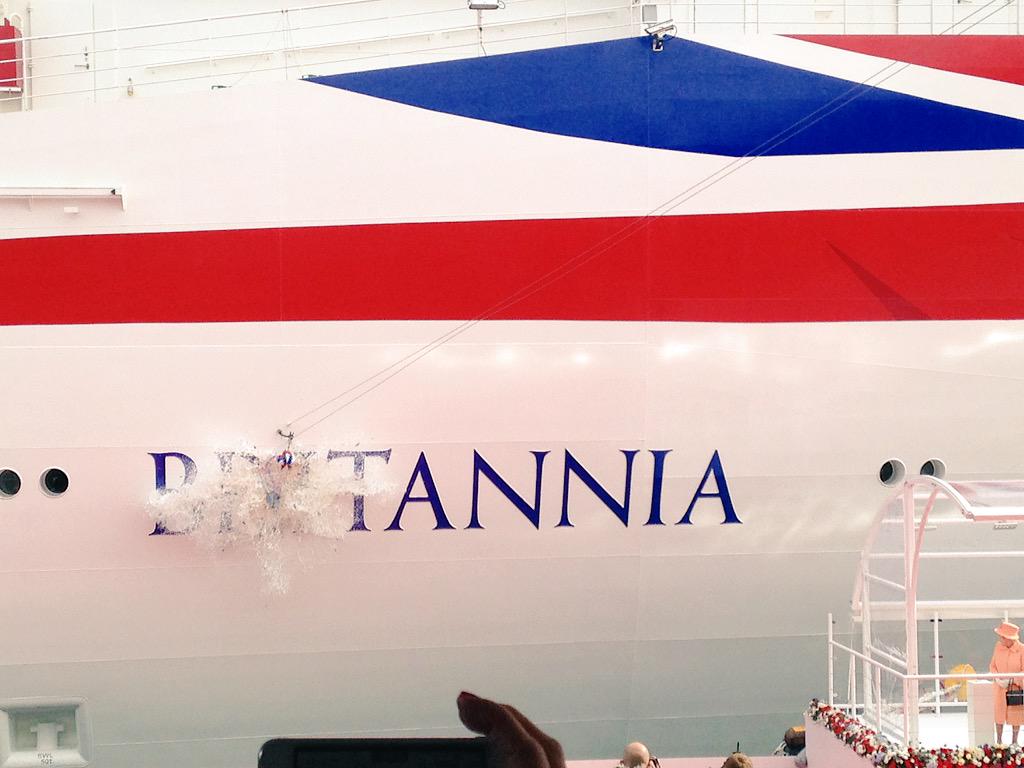 Video: the Queen and the Duke of Edinburgh arrive for the Britannia naming ceremony at Southampton Docks.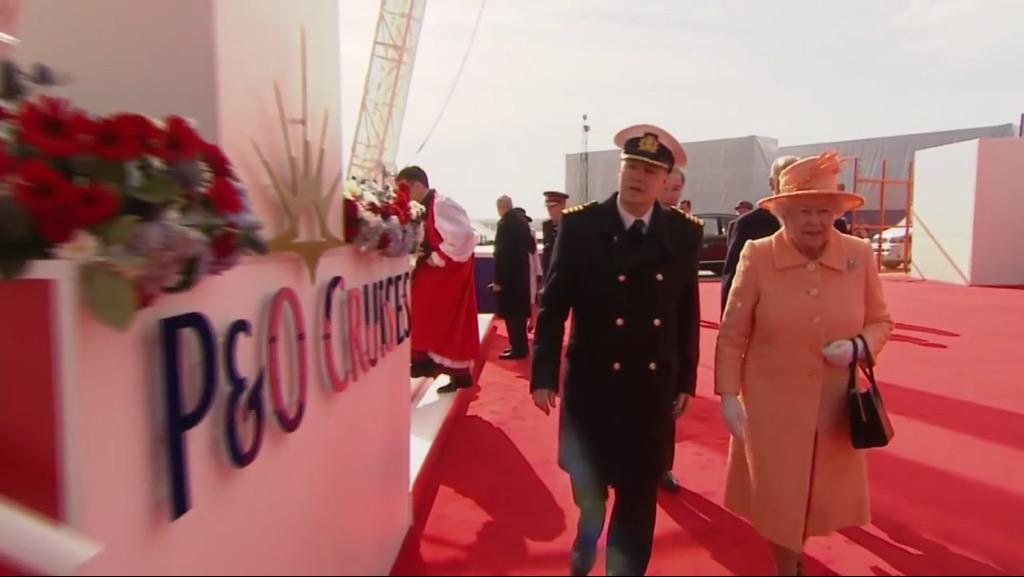 The Queen has arrived at Southampton to officially name the 141,000-ton liner, Britannia.
Accompanied by the Duke of Edinburgh, Her Majesty was welcomed by dignitaries and crowds for the naming ceremony.
Load more updates