Kate was due to join William in formally opening Oxford University's £21 million centre dedicated to the study of China. He will still attend, as planned, Kensington Palace said.
The announcement that the couple are expecting their second child comes two months after Prince George turned one. The third-in-line to the throne was born on July 22 last year to a worldwide fanfare.
Kate suffered with hyperemesis gravidarum with her last pregnancy and is suffering from the very acute morning sickness again, meaning she may need extra hydration, medication and nutrients.
The couple's second child will become fourth in line to the throne, shifting Prince Harry further down the line of succession.
The Duchess of Cambridge's announcement will throw into doubt whether she will be able to attend her first solo overseas tour, set to take place in Malta later this month.
The Duchess of Cambridge is suffering from severe morning sickness, the palace has said, after announcing her second pregnancy. The Duchess was admitted to hospital during her first pregnancy when she was carrying Prince George
Advertisement
The Queen is said to be 'delighted' by the news that Prince William and the Duchess of Cambridge are expecting their second child.
The Duchess of Cambridge will not be attending a planned engagement with the Duke of Cambridge in Oxford today as she is suffering from acute morning sickness. Clarence House announced news that the couple were expecting their second child this morning.
Prime Minister David Cameron said: "Many congratulations to the Duke and Duchess of Cambridge. I'm delighted by the happy news that they're expecting another baby."
The Duke and Duchess of Cambridge are "very pleased to announce" that they are expecting their second child, Clarence House said.
Advertisement
More than two hundred officers will celebrate the end of a year of intensive training later when they take part in the Soverign Parade at the Royal Military Academy in Sandhurst. Twenty two officers from the armies of seventeen other countries will join those from the British Army for the parade.
David Johns (@davidjohns_itv)
For many people, the opening of the arch, which has already become a landmark on the clifftop, is the result of a very long campaign. David Johns reports, talking to Parade Commander Alan Warren and veteran Raymond Whitewood.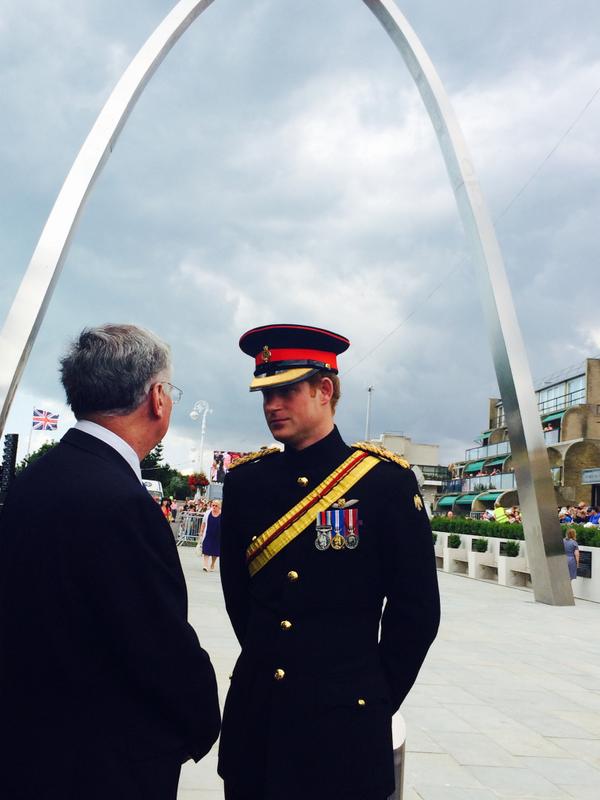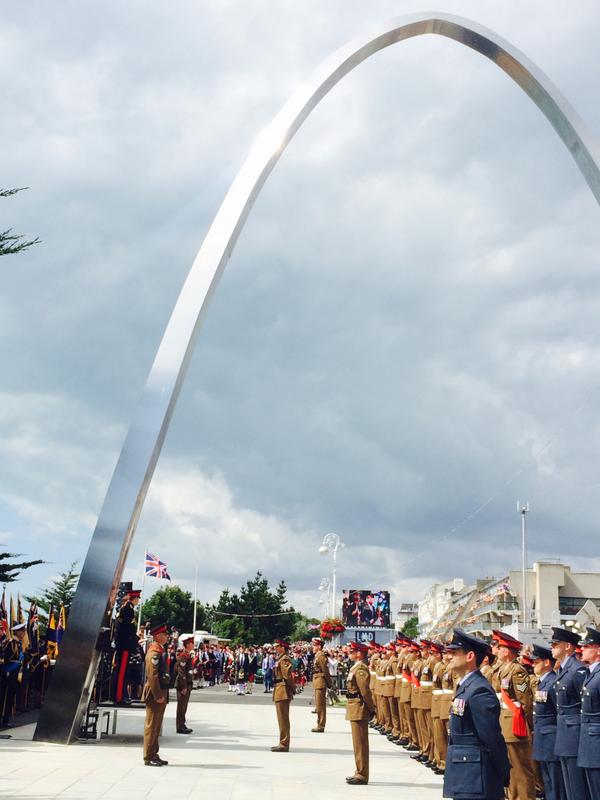 Pictures just in from Folkestone, where Prince Harry is dedicating the new memorial arch in the town.
Load more updates