The Sussex astronaut Major Tim Peake says he would return to space in a heartbeat, but is looking forward to spending time with his family. He was speaking at a press conference from the European Space Agency's base in Germany.
The conference was an opportunity for him to share some of his experiences and explain what it is like, now that he is back on earth.
When asked by a newspaper journalist from Oxfordshire about his thoughts on the science park at Harwell in the county, he said the complex provided a valuable service.
After one hundred and eighty six days in space, Major Tim Peake has returned to earth. The astronaut from Westbourne, near Chichester in Sussex, left the International Space Station to land in Kazakhstan this morning. His journey and willingness to share his experiences with the world have inspired children and adults alike. Mary Stanley reports
Advertisement
Major Tim Peake may have enjoyed a textbook return to earth but he may face a bumpy landing at the traditional welcome ceremony in Kazakhstan, reports ITV News producer Patrick Russell.
The British astronaut and his two colleagues are due to arrive on the windy runway in Karaganda in two hours for an event which will see the trio given gifts of bread and salt and a traditional Kazakh hat.
Sorry, this content isn't available on your device.
One of Major Tim Peake's first acts after returning safely to land was to phone his family, the European Space Agency has revealed.
It shared a photograph of the British astronaut smiling during the call home.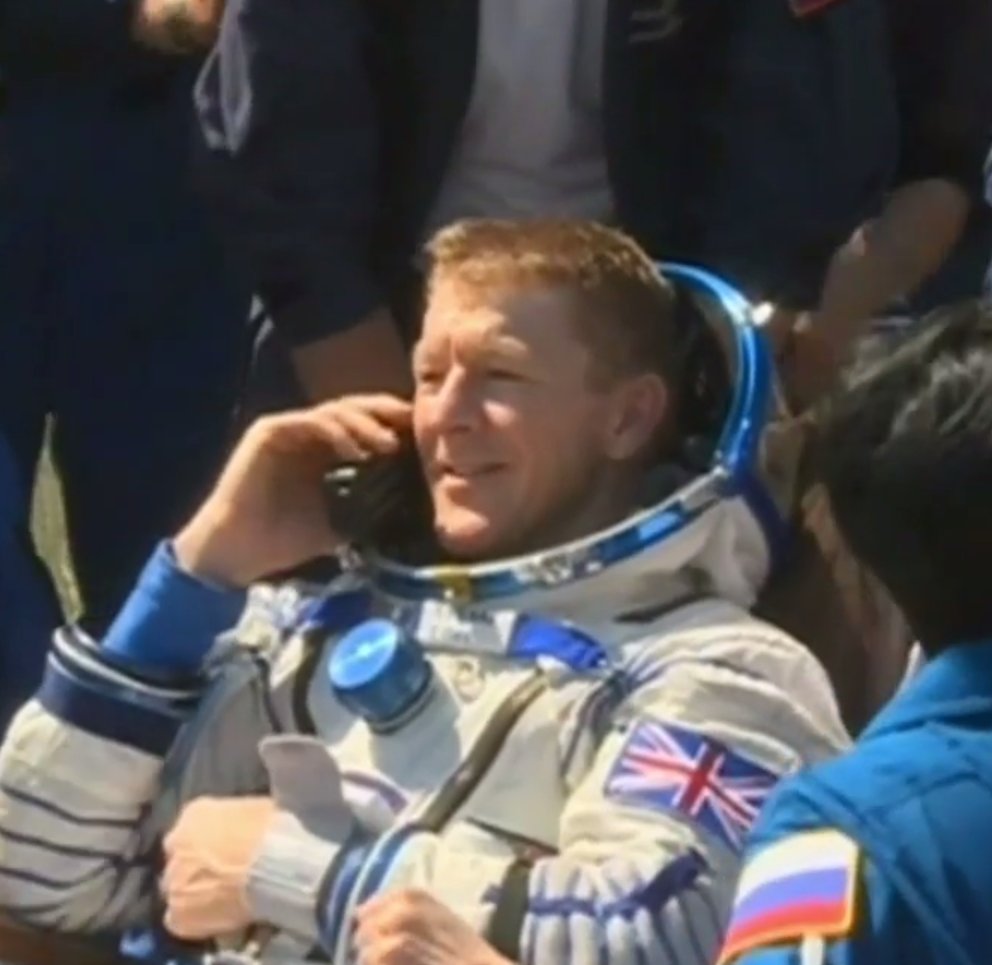 Meanwhile, Major Peake's parents were pictured watching on proudly as the Briton returned after six months in space.
The astronaut and his two colleagues are due to attend a traditional welcoming ceremony in Kazakhstan, after which Major Peake will have to climb back on a plane to the European Astronaut Centre in Cologne, Germany.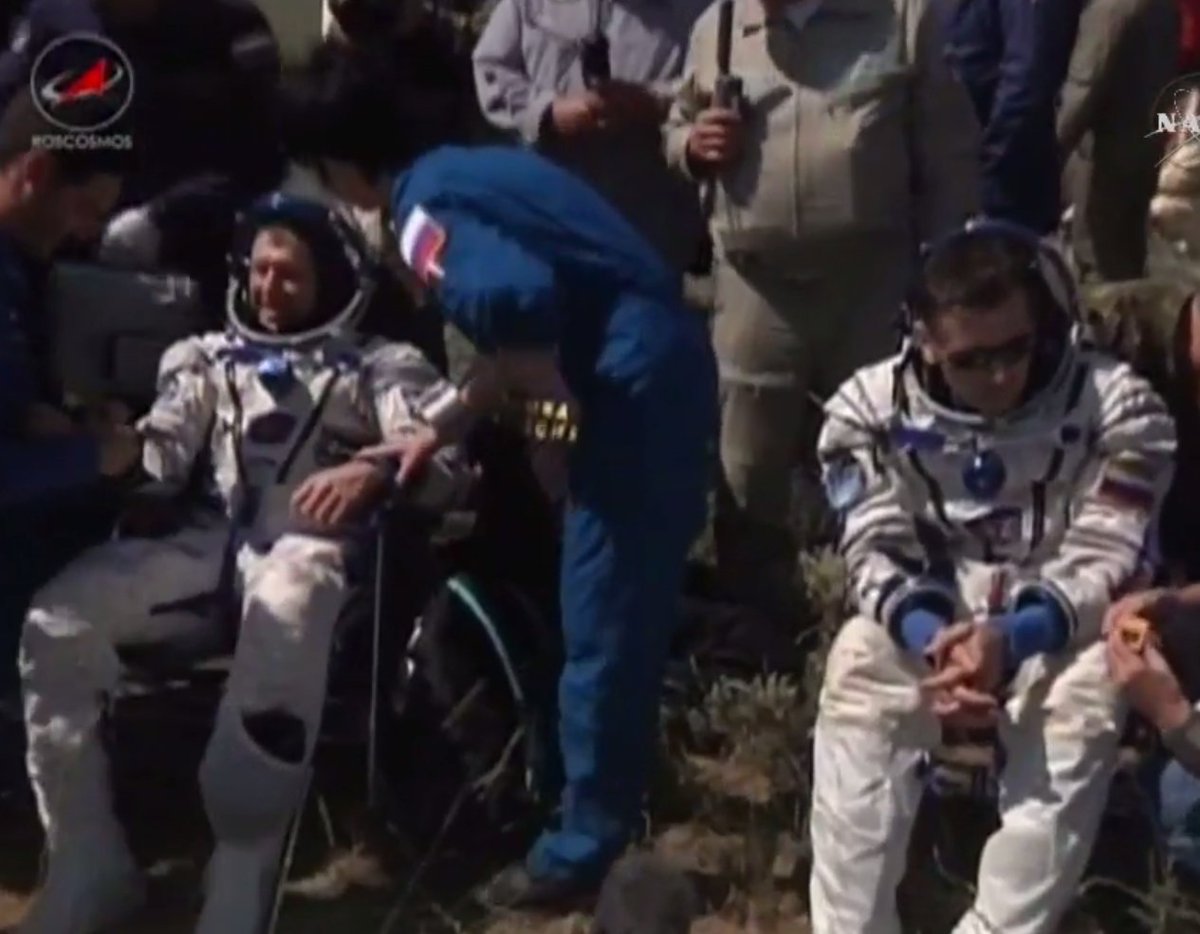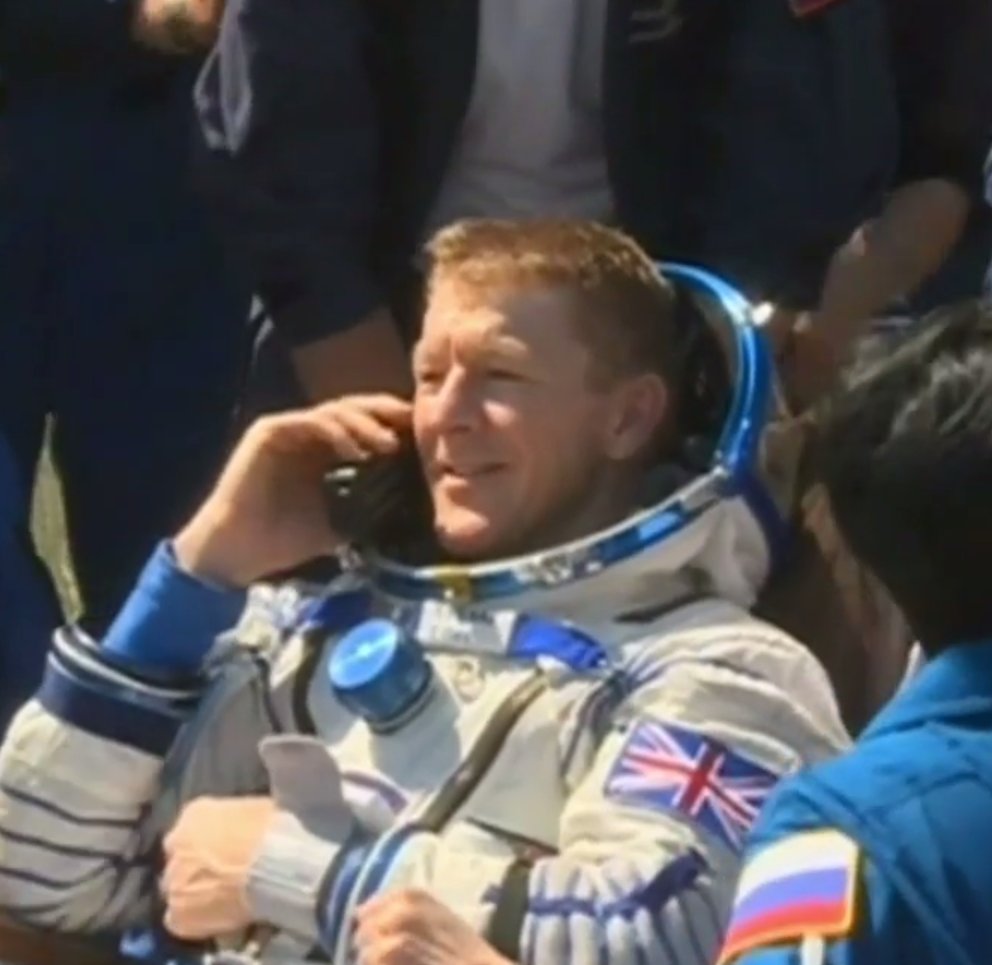 British astronaut Major Tim Peake is set to land in Kazakhstan on Saturday after his six-month mission to the International Space Station.
Read the full story ›
Advertisement
Sorry, this content isn't available on your device.
Live video is following Tim Peake's spacecraft as he returns to earth after six months in space.
The Soyuz spacecraft has begun its decent back into the atmosphere in a dramatic trip that will see the capsule shoot through searing temperatures as it re-enters the earth atmosphere before landing at 10.15 am BST.
Excitement is building among those waiting to witness Tim Peake's landing back onto earth in a remote section of Kazakhstan.
ITV New correspondent Dan Rivers is among the waiting journalists ready to capture his arrival.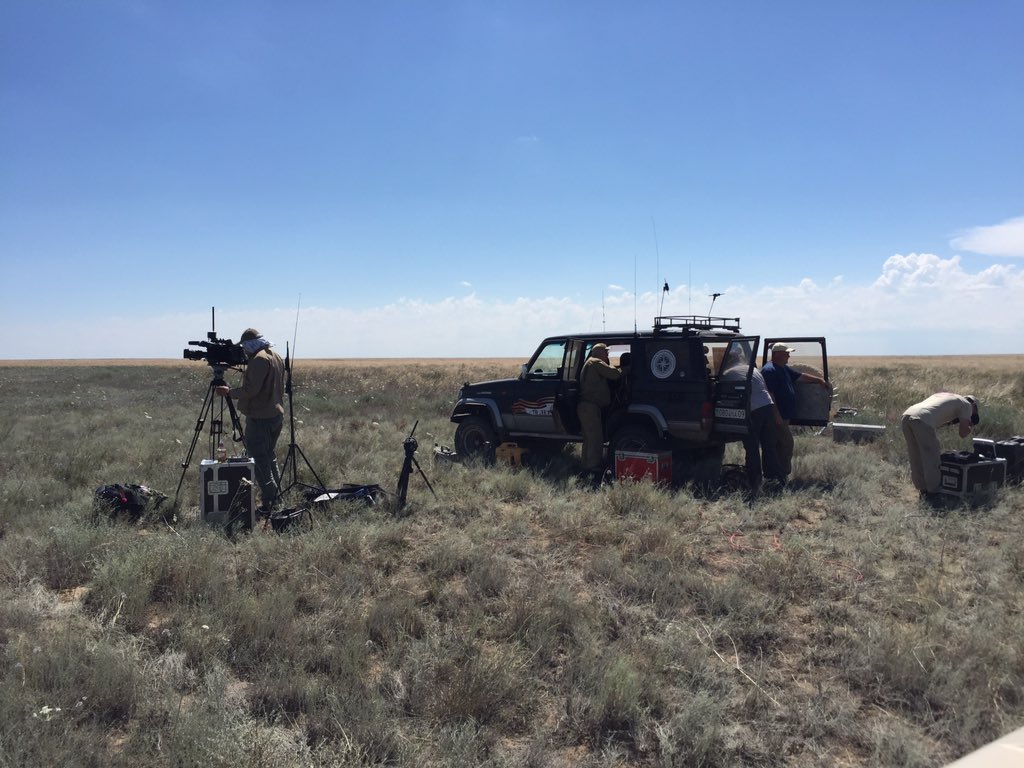 Meanwhile, thousands of well-wishers have sent the hashtag #WelcomehomeTim trending on Twitter.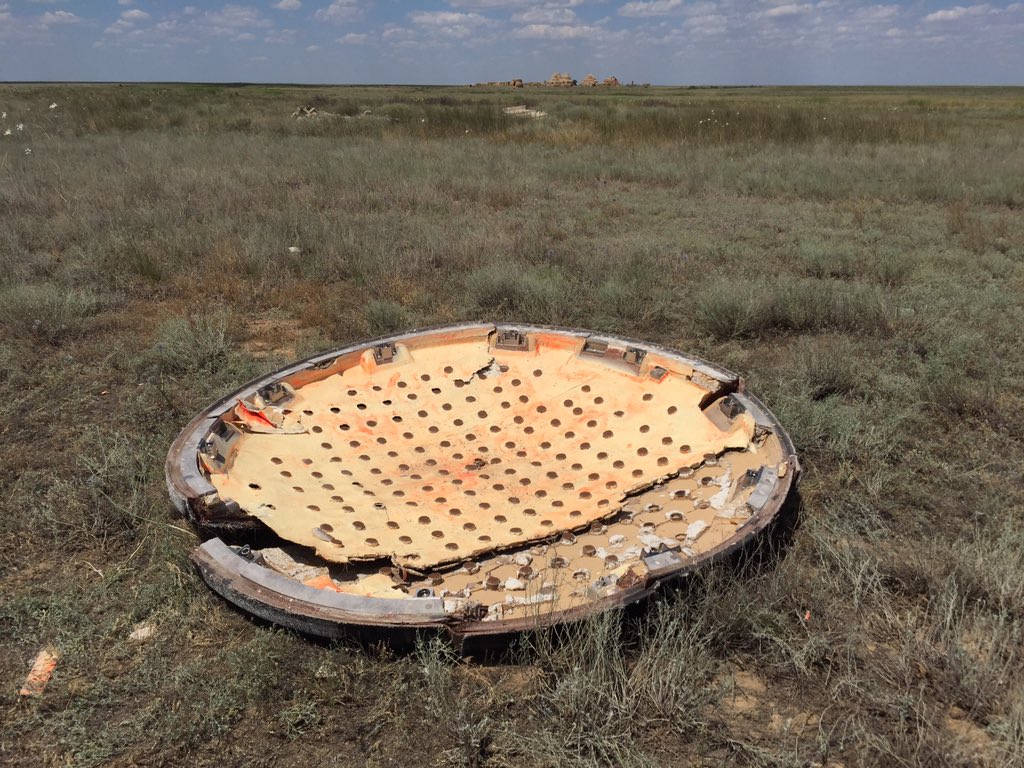 Three ambulances have arrived at Karaganda airbase in Kazakhstan ahead of Tim Peake's landing at 10.15 BST.
ITV News Science and Health Producer Patrick Russell tweeted: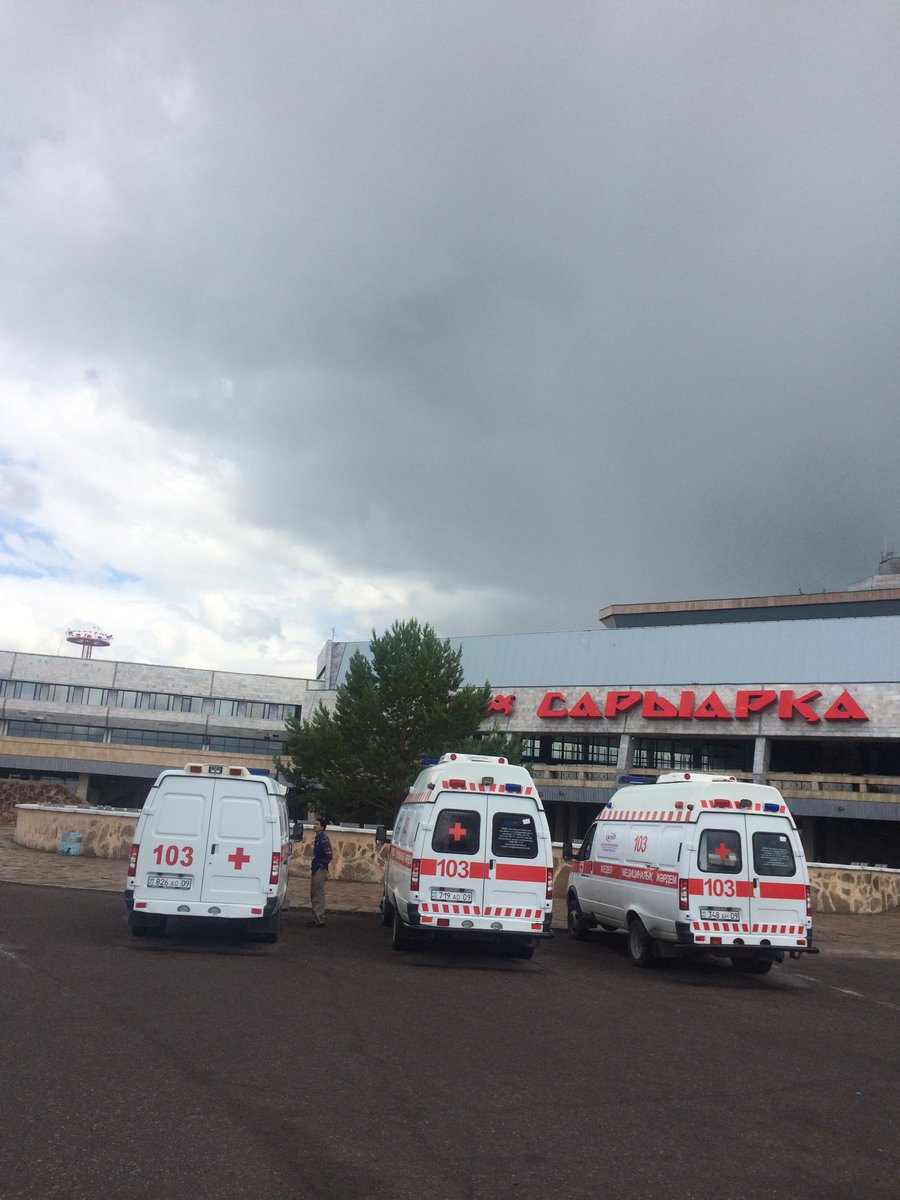 Tim Peake's spacecraft has separated into three sections as it prepares for the final descent for a landing in 15 minutes.
The split will help the capsule withstand searing heats as it re-enters the earth's atmosphere before a parachute descent onto a remote section of the Kazakh steppe.
Load more updates