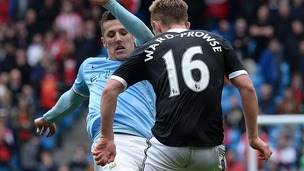 A disappointing afternoon for Southampton in their Premier League clash with Manchester City.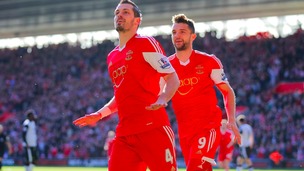 Mauricio Pochettino's side moved eighth in the Barclays Premier League with a win at home to Norwich.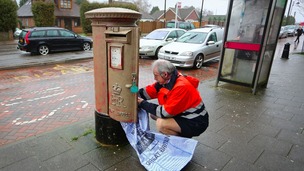 Vandals have painted a postbox gold in Winter Olympics champion Lizzy Yarnold's home village after the Royal Mail snubbed the idea.
Live updates
Crews make final preparations for the Oxford and Cambridge Boat Race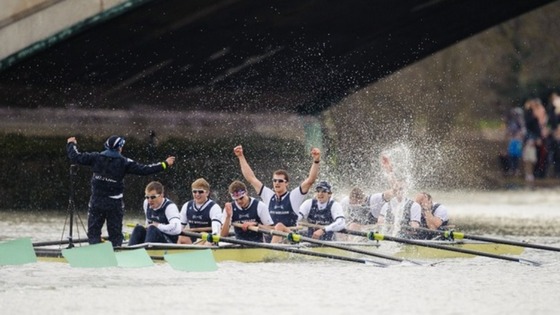 Final preparations are underway for the 160th Boat Race. Oxford are hoping to repeat their success of last year as they race Cambridge down the River Thames from Putney to Mortlake.
Paula Radcliffe is Brighton Marathon race starter
Two extraordinary people will be among more than 10,000 men and women running the Brighton Marathon on Sunday.
It's the fifth year of the event and world record holder Paula Radcliffe will be the official starter. But, as Andy Dickenson found out, even her feats may be eclipsed by those taking part. He speaks to runners Kevin Williams, Amanda Chalmers and race founder Tim Hutchings.
Advertisement
Paula Radcliffe is Brighton Marathon race starter
He calls it "joggling" - running and juggling at the same time - and Kevin Williams plans to do it for the entire 26 miles of the Brighton Marathon.
All the more amazing considering that five years ago he suffered a massive brain injury after a fall. He awoke from a two week coma with no idea who he was.
The damage to his brain was so severe, Kevin had to relearn to live from scratch. His only asset a basic muscle memory.
We caught up with him training on Brighton seafront. You can sponsor him here.
Newspaper editor leaves over hooliganism article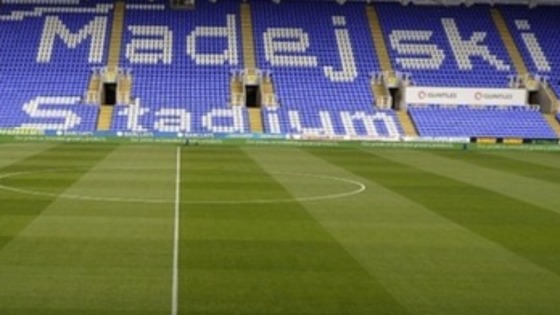 The editor of the Reading Chronicle has left the newspaper after a row over a front page article. The article appeared to link the Hillsborough tragedy with hooliganism and also carried allegations about Reading Football Club.
Staff were told today that editor Maurice O'Brien had left the company. It follows an internal company investigation and a full front page apology. Mr O' Brien had run the newsdesk at the Chronicle since 1997, before before being promoted to editor earlier this year at the age of 64.
Amputee attempts to break kayak world record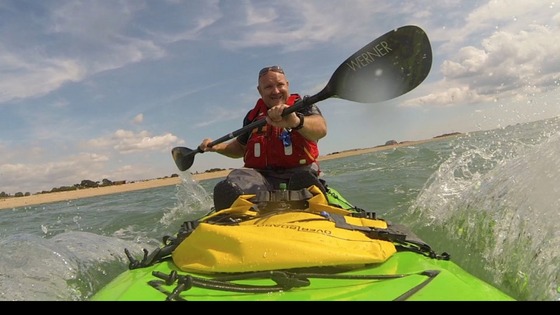 A Royal Navy veteran amputee will tomorrow set off to kayak around the entire coast of the UK in an attempt to break the solo kayaking distance record. Richard Hunt's challenge is expected to take around four months.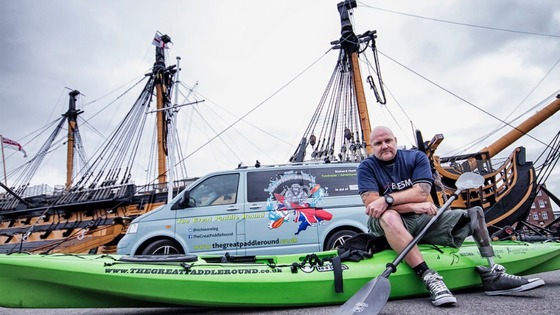 He will undertake the challenge wearing a waterproof prosthetic limb and he hopes to travel a distance of approximately 2,300 miles.
The current record for the longest solo kayak journey is held by Helen Skelton on the Amazon River for Comic Relief. Richard has been training for 13 months.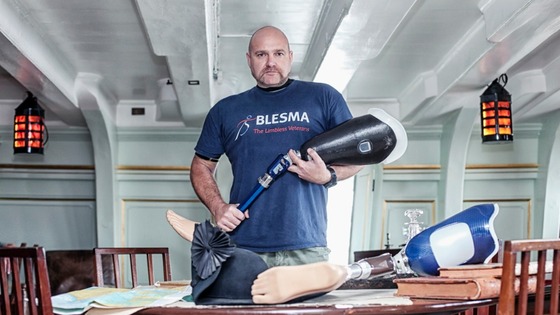 Richard is raising money for BLESMA, the national charity for all limbless serving and ex-service men and women. He sought help from the charity after he lost his leg and says the charity helped him discover his passion for kayaking.
Paula Radcliffe is Brighton Marathon race starter
Amanda Chalmers was born with cystic fibrosis and will run the Brighton Marathon less than two years after undergoing a double lung transplant.
The 26-year-old University of Brighton graduate could hardly walk up the stairs before her life-saving operation in September 2012. She'll be raising money for the Cystic Fibrosis Trust.
We caught up with her while training in nearby Preston Park. You can sponsor her here.
Advertisement
Matt Prior signs new contract with Sussex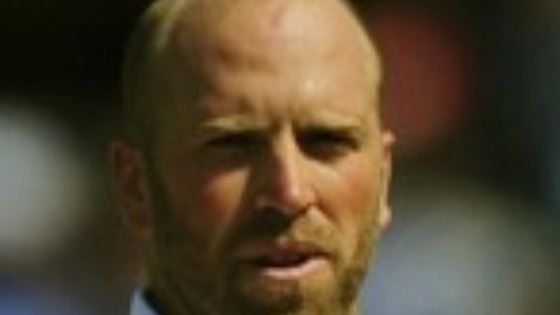 Sussex County Cricket Club have announced that their England wicketkeeper-batsman Matt Prior has signed a two-year contract extension with the County, which will see him remain at Hove until at least the end of the 2015 season.
The 32-year-old former Brighton College student made his first class debut for Sussex well over a decade ago in 2001, before being awarded his county cap in 2003. He went on to make his England Test debut in 2007 against the West Indies at Lord's.
He has made nearly 13,000 first-class runs in his career, which includes 75 Test matches for England, making him one of their most capped wicketkeepers.
Paula Radcliffe is Brighton Marathon race starter
As the Brighton Marathon was taking place last year, Andy and Emily Squires from Hove had just been told their 8 month old son, Thomas, had meningitis. As they watched the race from the hospital window, they vowed that whatever happened, they'd take part in this year's event.
Another chance to see this report by Charlotte Wilkins.
Veteran sailor Sir Robin plans to cross Atlantic
Sir Robin Knox-Johnston came into the studio to talk about his latest challenge, sailing solo across the Atlantic. He joined Fred and Sangeeta.
Veteran sailor Sir Robin plans to cross Atlantic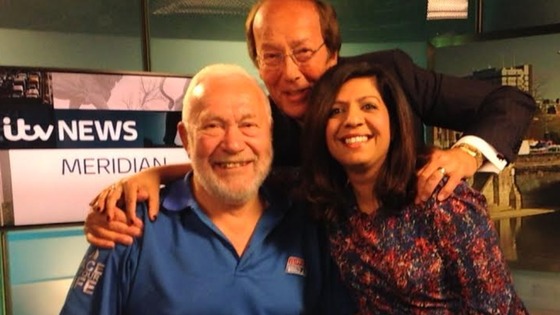 In 1969 he became the first person ever to sail alone non-stop around the world. Hampshire-based Sir Robin Knox-Johnston has now reached 75 and is just as hungry now as he was then for taking on the challenges of the sea.
His latest challenge is to sail solo across the Atlantic. He joined Fred and Sangeeta in the studio. Interview to follow.
Load more updates