Astronaut Tim Peake will run 'alongside' those taking part in the London Marathon via a treadmill in the International Space Station.
Read the full story ›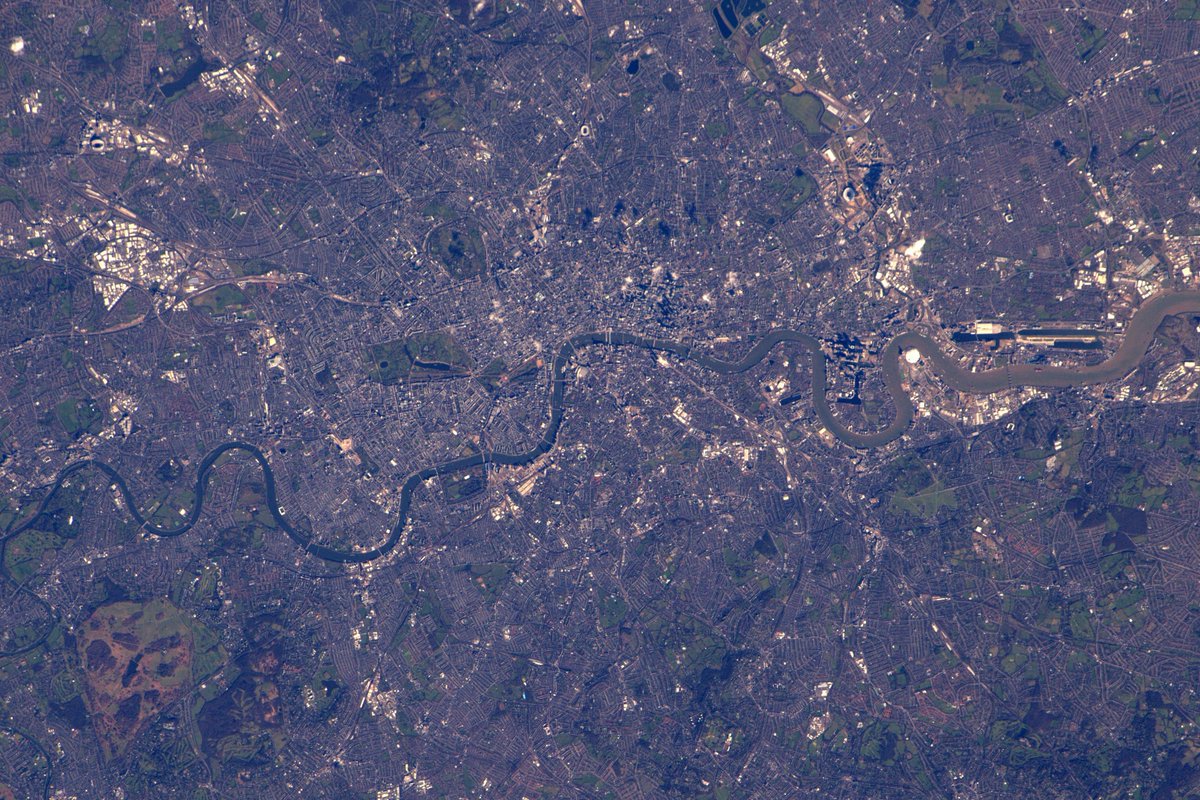 British astronaut Tim Peake has posted a picture of London from space as he prepares to join marathon runners today from a treadmill in space.
He posted a picture gearing up thousands of runners ready to take on the challenge today.
Peake will be pounding alongside them in a virtual marathon competed on a treadmill in the International Space Station.
Advertisement
The hilly, muddy and wet terrain of Pippingford Park at Nutley in East Sussex was the location for an innovative obstacle race. Four thousand people took part in the 8km course tackling 40 different obstacles. It's the first time the Nordic race called 'Toughest' has been held in this country. The event acted as a qualifier for the Obstacle Racing World Championships. World champion Jonathan Albon won the elite group.
Fifth minute's applause for Dennis Caesar, 92, who sadly died following Friday night's game at the Amex.
Read the full story ›
"That's me done", says boxer less than a month after suffering serious head injuries in title match fight against Chris Eubank Jr.
Read the full story ›
It's now the second biggest marathon in the country. Almost 11,000 runners have pounded the streets of Brighton and Hove today.
Zoe Ball was on hand to wave the chequered flag and, as Andy Dickenson reports, the sun and the whole city came out to cheer the competitors on.
Andy speaks to Zoe, race founder Tim Hutchings, Olympic medal winner Brendan Foster, race winner Duncan Maiyo and local runner Thomas Roach.
Advertisement
Up to 17,000 runners are making last minute preparations for Sunday's Brighton Marathon. Thousands of spectators are also expected to turn out. Road closures will be in place .
If you were anywhere near Chatham in Kent today, you may well have heard the deafening sounds of dozens of vehicles taking to the tracks on a racing circuit. But it wasn't car or bikes whizzing round, it was go-karts. And the drivers, reaching speeds of up to 85 miles an hour, were all under eighteen. Andrea Thomas reports.
The biggest betting day for UK horse racing has arrived as the world's most famous steeplechase race is set to take place at Aintree Racecourse.
Forty runners and riders will be participating in the four-mile, four-furlong (7.2km) course.
Last year's winner Many Clouds will lining up once again in a bid winning the race back-to-back emulating the feat of legendary Red Rum who won in 1973 and 1974.
Twice winning jockey Ruby Walsh will miss the showpiece after fracturing his wrist on Friday, trainer Willie Mullins said.
In a change from tradition, the famous race will start an hour later than usual at 17:15 BST.
Load more updates