Two Surrey players are receiving hospital treatment after clashing heads during a T20 match at Arundel.
It's believed Rory Burns and Moises Henriques may have been knocked unconscious- three ambulances were at the scene before the players were taken to hospital.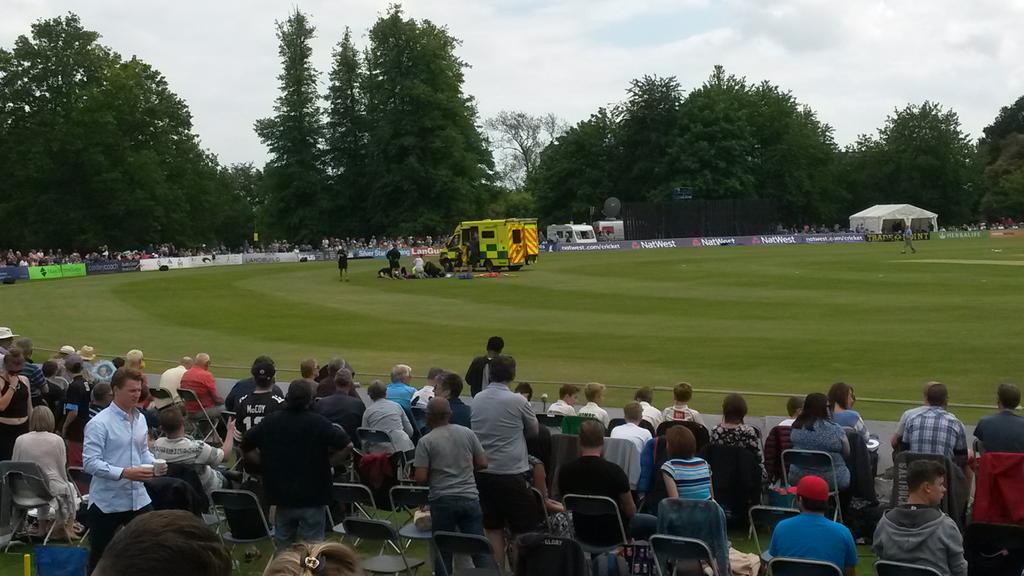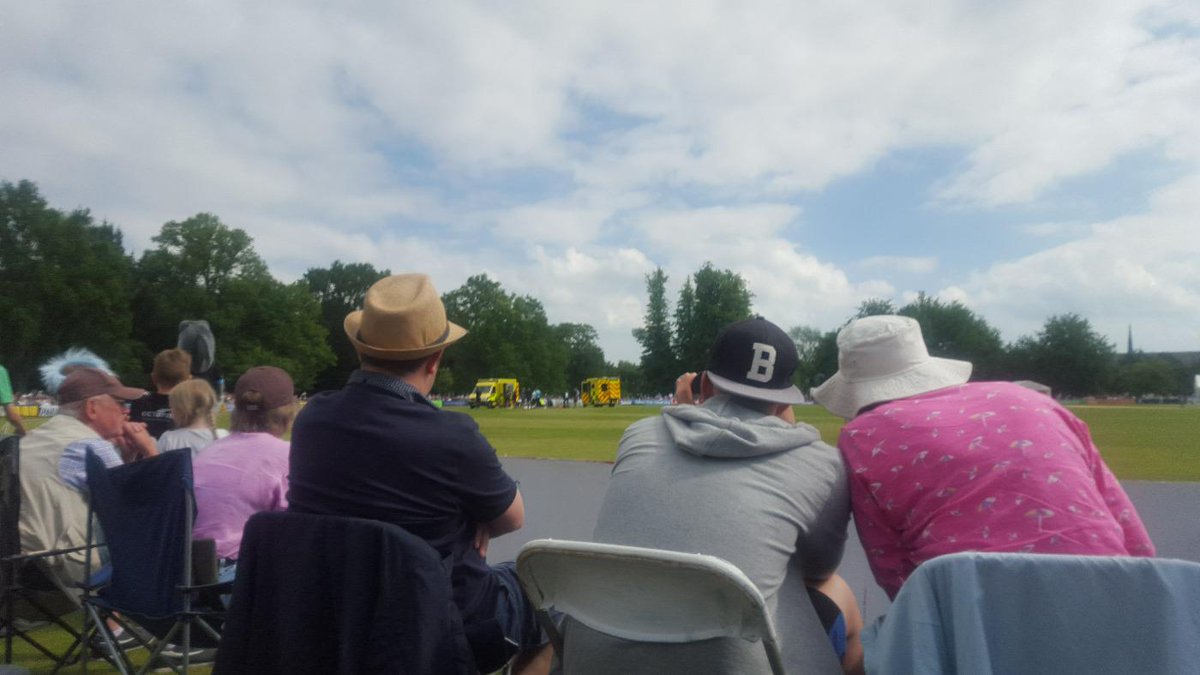 A sell out crowd has flocked to The Ageas Bowl in Southampton today for England's Royal London One Day Series match against New Zealand
Eoin Morgan chose to bat first on a cloudy morning, with the series level at 1-1, and England's task was perhaps eased by the absence of Trent Boult.
The left-arm swing bowler has hurt his back, and his like-for-like replacement is debutant Ben Wheeler
Advertisement
When it comes to cycling, our region is well and truly on the map. Last year the Tour of Britain saw the world's best male riders racing right through the South - and now, it's the women's turn.
The Women's Tour comes to the Thames Valley next week. Stage 5 of the race starts in Marlow and ends in Hemel Hempstead - crossing the Chiltern Hills on the way. Sarah Cooper reports.
Christopher Hall has held many of the top jobs in horse racing - and counts some of the world's top jockeys and their trainers as his friends.
Mr Hall, who lives in East Sussex, has devoted much of his life to improving the lives of horses.
And now he has written a book about his experiences. Abigail Bracken went to Eridge to meet him.
As part of our Rugby World Cup preview, we asked former captain Lawrence Dallaglio: could England win the tournament?
Today marks a hundred days until our region plays host to the Rugby World Cup. And at Twickenham this afternoon, the route was announced of a country-wide tour to be made by the Rugby World Cup Trophy.
It will arrive in our region on the 30th of August - at the World Cup host city of Brighton. A couple of days later it will make its way along the coast to Eastbourne - arriving there on 2 September. The next day, it moves on to Maidstone before heading out to Southend on 5 September.
Today, Prince Harry - and rugby royalty like Jonny Wilkinson - kicked off the countdown.
Advertisement
This weekend may have featured the Champions League and French Open Finals but the sporting event 'par excellence' was to be found in Hastings.
That's where the fifth international World Adventure Golf Masters was staged - with Great Britain vying for supremecy against the Germans.
You'd have been crazy to miss it, but who won?
Andy Dickenson found out and spoke to Sean Homer, captain of the Great Britain squad, Pasi Aho of the World Mini Golf Federation, Melanie Hammerschmidt from Germany and Dr Surha Yeodikar of India.
The eyes of the world - at least the world of crazy golf fans - are on Hastings this weekend for the fifth international World Adventure Golf Masters.
Germany won last year but plenty of other countries are getting into the swing of this unique tournament, as Andy Dickenson reports.
He speaks to Great Britain captain Sean Homer, Sweden's Peter Eisenschmidt, Pasi Aho, director of the World Mini Golf Sport Federation, Germany's Melanie Hammerschmidt and current champion Oleg Klassen, as well as Dr Surha Yeodikar of India.
Fans of Portsmouth Football Club will be pig sick after it was announced that the city's Spinnaker Tower is being turned red and white - the colour of arch rivals Southampton!
It's one of the most recognisable landmarks in the South and will be now be sponsored by Emirates.
At a press conference a short time ago it was revealed that the colour change was part of the rebrand.
They handed over naming rights to the airline company from Dubai this morning.
The rebranding of the tower is set to be in place by July.
But it's likley to get a frosty reception from Portsmouth fans, whose team plays in blue and white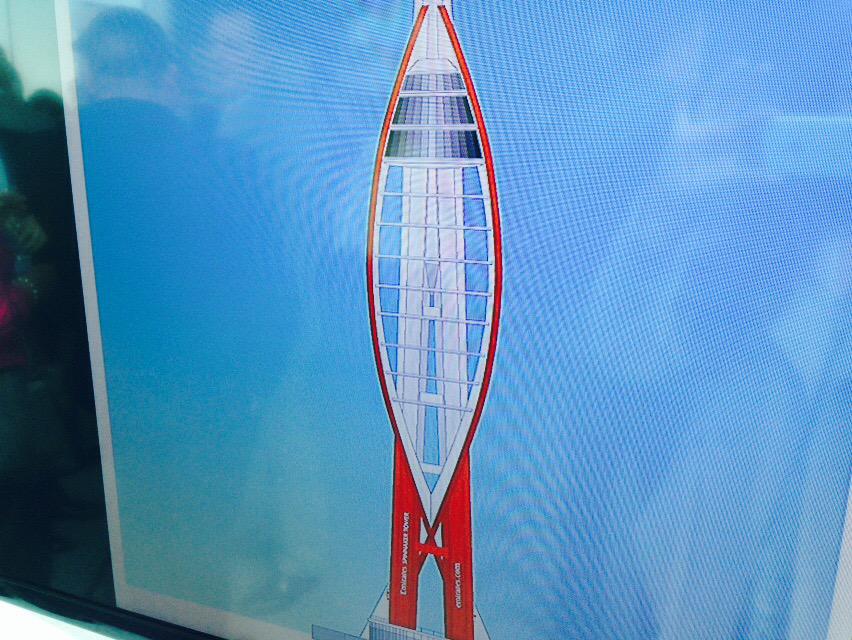 The Folkestone and Hythe MP Damian Collins, who wants to be the next chair of the Commons Select Committee on Culture, Media and Sport, on FIFA and where the next two World Cups should be held.
Load more updates