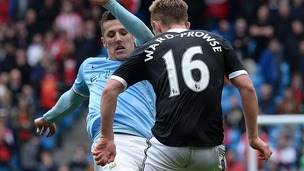 A disappointing afternoon for Southampton in their Premier League clash with Manchester City.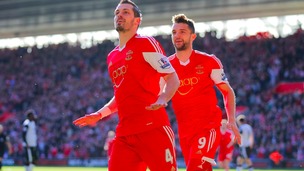 Mauricio Pochettino's side moved eighth in the Barclays Premier League with a win at home to Norwich.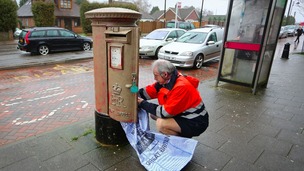 Vandals have painted a postbox gold in Winter Olympics champion Lizzy Yarnold's home village after the Royal Mail snubbed the idea.
Live updates
Paula Radcliffe is Brighton Marathon race starter
As the Brighton Marathon was taking place last year, Andy and Emily Squires from Hove had just been told their 8 month old son, Thomas, had meningitis. As they watched the race from the hospital window, they vowed that whatever happened, they'd take part in this year's event.
Another chance to see this report by Charlotte Wilkins.
Veteran sailor Sir Robin plans to cross Atlantic
Sir Robin Knox-Johnston came into the studio to talk about his latest challenge, sailing solo across the Atlantic. He joined Fred and Sangeeta.
Advertisement
Veteran sailor Sir Robin plans to cross Atlantic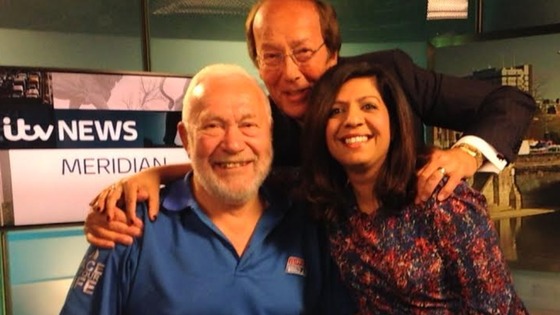 In 1969 he became the first person ever to sail alone non-stop around the world. Hampshire-based Sir Robin Knox-Johnston has now reached 75 and is just as hungry now as he was then for taking on the challenges of the sea.
His latest challenge is to sail solo across the Atlantic. He joined Fred and Sangeeta in the studio. Interview to follow.
Trainer has high hopes for the Grand National
Lambourn trainer Nicky Henderson talks to ITV News about his hopes for this weekend's Grand National. The Aintree steeplechase is the one big race Henderson has never won.
To put that right he has four horses - Long Run, Hunt Ball, Shakalakaboomboom and Triolo D'Alene in the race. He speaks to Chris Maughan.
Richie Barker sacked as Portsmouth Manager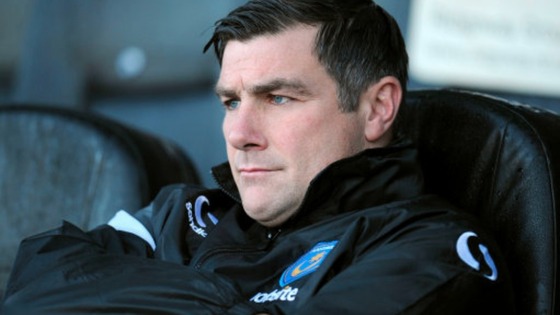 Richie Barker has been sacked as manager of Portsmouth FC after only 20 games in charge.
The 38-year-old won only four of his games in charge of the League Two side which sits two points above the relegation zone.
Pompey take on Newport this Saturday. Academy boss Andy Awford is expected to be placed in temporary charge.
Rowing challenge across the Pacific
A team of rowers is preparing to cross shark infested waters of the Pacific to raise money for a cancer charity. Tom Savvides interviews rowers Jack Carter and Chris Blacketer and Olympian Mark Hunter. More information on the campaign can be found at www.nomancampaign.org.
Advertisement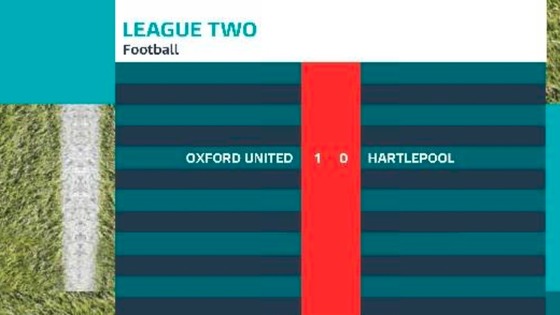 Gosport's biggest game in their history
Gosport Borough are tonight preparing for the biggest game in the club's history. On Sunday the Conference South side will play Cambridge United at Wembley in the FA Trophy Final.
Gosport usually get crowds in the hundreds - at Wembley though - they'll be cheered on by more than 12 thousand fans. Sarah Gomme has more.
Open-top bus tour for Olympic Gold medallist Lizzy Yarnold
Thousands of people lined the streets of Kent today as Britain's gold medal winning Winter Olympian Lizzy Yarnold was given a hero's welcome during an open-top bus parade in her home county.
Cheering fans waved Union flags as the Skeleton champion passed through villages and schools around Sevenoaks on an open-top bus wearing her gold medal and Team GB tracksuit. Andrea Thomas joined her on board.
Brains & brawn on show as Chessboxing comes to Brighton
It's possibly the most unusual sport around and it's called - Chessboxing.
It combines the brains of Chess with the brawn of boxing. A film-maker from Reading - is bringing the sport to Brighton. And it's really - something else!.
Andrew Pate spoke to filmmaker and Chessboxing promoter Michael Laver.
The film is called "Squaring up: Chessboxing." By Michael Laver and Dominic Hamilton.
For more information on Chessboxing:
https://twitter.com/btnchessboxing
https://www.facebook.com/brightonchessboxing
You can join the Facebook group and follow the twitter feed, in order to hear of updates of the next chessboxing session in Brighton.
Load more updates