Southampton have taken the lead against Arsenal in the Premier League. Mane shot from the right hand edge of the box, shortly before half-time at St Mary's.
Peter Taylor was appointed in October 2013 following the dismissal of former manager, Martin Allen.
Initially he was given an interim contract while the search began for a full time replacement but a month later he was confirmed in the role until the end of the season.
Under his stewardship the club managed 17th in the league, safely out of the relegation zone but Taylor has been plagued by a run of poor results this season.
They are currently only two points above the relegation zone following a 3 - 1 defeat to Bristol City at the weekend. They've won just six of their last 23 matches.
Assistant manager Andy Hessenthaler will lead the club at Port Vale on Saturday.
Advertisement
Gillingham FC have confirmed on that manager Peter Taylor has been relieved of his duties with immediate effect.
According to the club's website, Chairman Paul Scally, has asked the coaching staff to assist Andy Hessenthaler with this weekend's game against Port Vale.
Southampton held on for a 1-1 draw, at home to Chelsea. Mane scored for Saints, with Hazard equalising. Southampton's Morgan Schneiderlin was sent off near the end of the match.
Southampton have taken the lead against Premier League leaders Chelsea at St Mary's in today's early kick-off. Tadic sent Mane clear, and he lifted the ball over goalkeeper Courtois.
Advertisement
While many of us will be enjoying the excesses of the festive season - and then sleeping them off - there'll be plenty of sportsmen and women who'll be working through Christmas. Footballers have matches to prepare for on Boxing Day.
And in racing it's one of the busiest times of the year. Stable staff across the country will be setting their alarms early on
On Christmas Day the horses still have to fed and exercised. And there are nine meetings across the country on Boxing Day.
Chris Maughan has been to one yard where they're hoping a big race favourite will deliver a festive winner.
Brighton have announced they have accepted the resignation of first-team manager Sami Hyypia.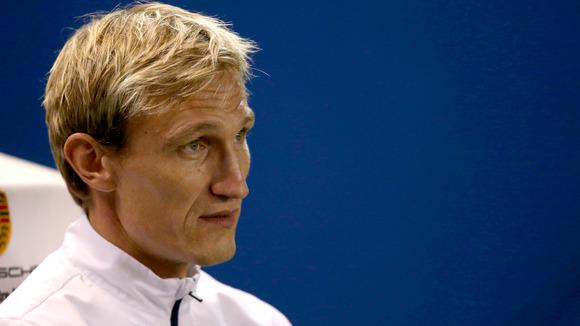 A team of food scientists has come up with a low-calorie Christmas dinner so jockeys can enjoy festive fare without failing the weigh-in.
The average Brit gets through thousands of calories on Christmas Day but Dr Rachel Edwards-Stuart, who spent three years working with Berkshire-based chef Heston Blumenthal, and Miguel Toribio-Mateas, chairman of the British Association for Applied Nutrition & Nutritional Therapy, have created a 294 calorie meal.
The team, recruited by bookmakers William Hill, was asked to come up with a meal for the jockeys racing over the festive period who normally restrict themselves to crackers and water.
They used modern cooking techniques to come up with a meal including turkey gel, dehydrated Brussel sprouts, potato foam and cranberry air.
Champion jockey AP McCoy, who is riding on Boxing Day, said it was "a great invention" that would let him join in with his family at Christmas.
He said: "I always used to feel a bit left out when they all started tucking in to their turkey so this year I am looking forward to enjoying the full flavours of Christmas lunch, without having to worry about the calories."
Load more updates