Half-time substitute Kelechi Iheanacho cancelled out Nathan Redmond's goal as Man City and Southampton shared the spoils at the Etihad
Read the full story ›
More than 20,000 people including elite athletes and celebrities have taken part in the Great South Run through the streets of Porstmouth.
Or reporter Mel Bloor was there for us.
Advertisement
More than 20,000 people including elite athletes and celebrities have taken part in the Great South Run through the streets of Portsmouth
Read the full story ›
The elite women have set off on the Great South Run, as a mass warm up gets underway for competitors on Southsea Common.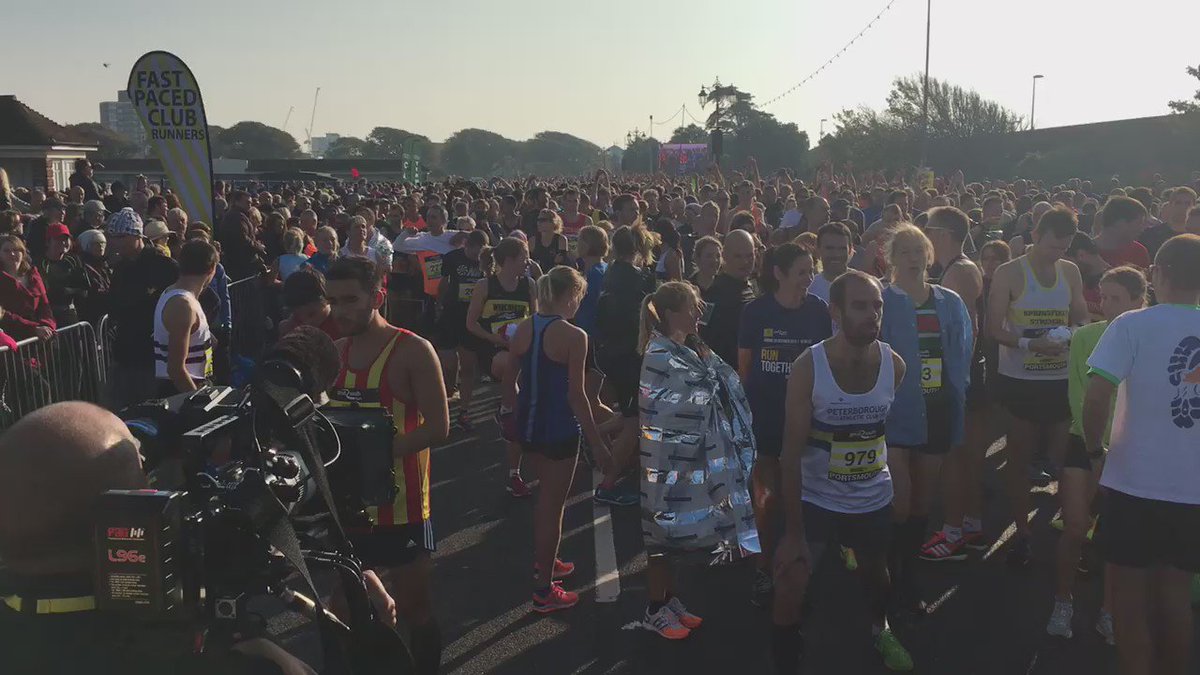 Up to 25,000 runners are taking to the streets of Portsmouth this weekend for the Great South Run, many of them raising money for deserving causes and charities.
Among the athletes is an amazing woman - Emma Cretten, who this time last year was paralysed after a tumour wrapped itself around her spine. Now though, things are very different. Andrew Pate tells her story.
Advertisement
Portsmouth and Southsea will play host to a festival of sport as up to 25,000 people get set to take part in the Great South Run this weekend.
With four events across two days including the flagship 10-mile run, there will be something for all ages and abilities in the south's biggest running event.
Triple Olympic champion Tirunesh Dibaba will make her 10-mile road race debut to take on the best of British in the Great South Run, in its 27th staging.
The Ethiopian world champion distance runner returns to the UK following her third-place finish in September's Great North Run half marathon.
The 31-year-old's opposition in the world's leading ten-mile event will be an almost entirely domestic field.
The Isle of Wight's Jess Andrews, Olympic marathon representative Aly Dixon, Lily Partridge, Charlotte Purdue, Beth Potter and Eli Kirk lead a stellar cast of Britain's best distance running talent along with European half marathon silver medallist Veronica Inglese.
In the men's race, Andy Vernon will be seeking to follow his Great Birmingham Run half marathon victory with success in his home event.
Vernon will take on Aldershot, Farnham and District teammate Chris Thompson in a bid to become the first British male winner since Mo Farah in 2009.
The wife of former Premier League football manager Harry Redknapp has left hospital - after being injured when she got her coat caught in his car as he drove off.
Sandra Redknapp was dragged along the road in Westbourne, Bournemouth - a few miles from the couple's home in Sandbanks.
She's believed to back there recovering from the ordeal. Kerry Swain reports.
Harry Redknapp's wife Sandra has been injured after it's believed her coat got caught in the car door as her husband drove away.
The ex-Premier League manager was dropping Mrs Redknapp at shops in Bournemouth when the accident happened. She was reportedly dragged along the road before being taken to hospital with a foot injury. Interview with Denise WIlcox, who recognised Mrs Redknapp at the scene.
This month saw the first ever 'Cybathlon' competition held in Zurich - where people with physical disabilities compete using robotic technologies designed by their team mates. As Chloe Keedy reports, it was a challenge for the athletes - AND for the designers.
Load more updates