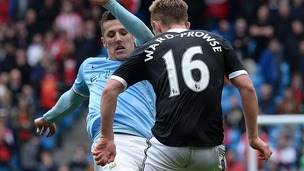 A disappointing afternoon for Southampton in their Premier League clash with Manchester City.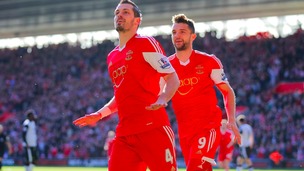 Mauricio Pochettino's side moved eighth in the Barclays Premier League with a win at home to Norwich.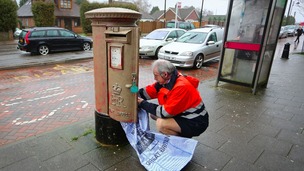 Vandals have painted a postbox gold in Winter Olympics champion Lizzy Yarnold's home village after the Royal Mail snubbed the idea.
Live updates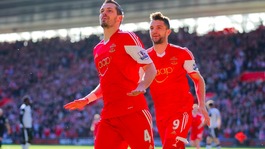 Mauricio Pochettino's side moved eighth in the Barclays Premier League with a win at home to Norwich.
Read the full story
London by Rags Martel: Sports Reporter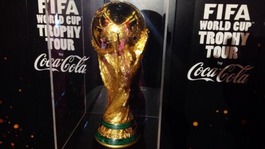 Made of solid 18-carat gold, it's the ultimate prize in world football. The trophy is touring the world before this summer's tournament.
Read the full story
Advertisement
World Cup trophy arrives for tour ahead of Brazil 2014
The World Cup trophy has arrived in Essex at the start of its tour of the UK before the international football tournament in Brazil.
Southampton Football Club names new chairman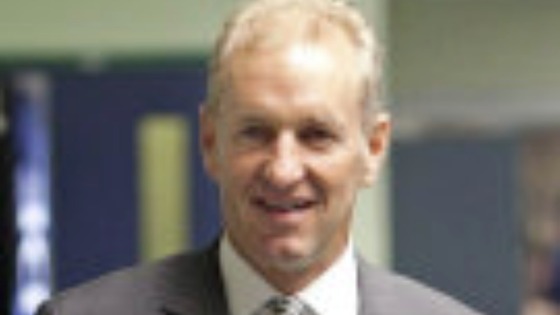 Canadian Ralph Krueger has been named as the new Southampton chairman. The 54-year-old was a consultant to Canada's successful ice hockey team at the 2014 Winter Olympics.
Southampton Football Club names new chairman
Southampton Football Club has announced that Ralph Krueger has been appointed as its new Chairman. The Canadian has just returned from participating in his fourth Winter Olympics, where he helped to lead 'Team Canada' to the gold medal in ice hockey.
Krueger replaces Nicola Cortese who left Saints earlier this year.
Hampshire sailor performs death-defying stunt
A British yachtsman has climbed to the top of his 60-foot boat, which is the height of a 10-storey building, while it sails through the waves.
Alex Thomson, from Titchfield in Hampshire has established himself as a daredevil in the sport of sailing.
After safely returning to dry land, Thomson said: "We have been planning this trick for a very long time. There were lots of things that could have gone terribly wrong:
The wind could have pulled me off the mast and catapulted me onto the deck; I could have hit the water at the wrong angle or surfaced too quickly.
Luckily (and despite my fear of heights), we succeeded in pulling it off. And as things turned out, the stunt was far more dangerous than I would ever have imagined. All in all, I can honestly say that it was the most stupid thing I've ever done in my whole life!"
Advertisement
Hampshire sailor performs death-defying stunt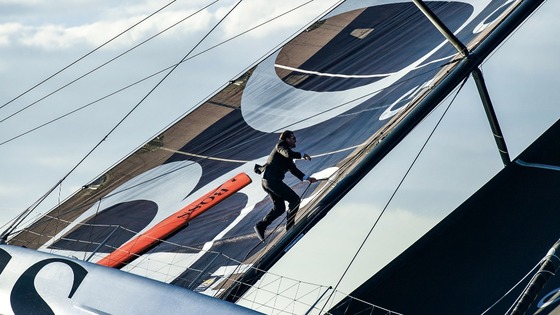 Hampshire sailor Alex Thomson has performed a daring feat by climbing the top of this high-speed yacht and diving into the ocean - all whilst the yacht was sailing at a 60 degree angle.
The 39-year-old is keen to find new ways to use his yacht and has been planning this trick for months beforehand.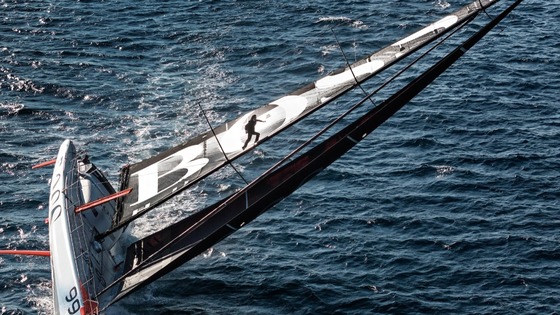 The stunt was performed on the Spanish coast near Cadiz and in case of emergency a medical team remained near by and driver sailed alongside the yacht.
Point-to-Point race season begins
Having been delayed by the weather in recent weeks, today marked a new sporting season for amateur horse racing.
The first of the year's Point-to-Point meetings was held in Kent with jockey Nick Pearce chasing his 100th win. Andy Dickenson speaks to him, Peter Webb, chairman of South East Point-to-Point, and 11-year-old winner Mary Ashby.
20,000 take part in the Reading half marathon
Just under 20,000 runners have been out in Reading today at the town's annual half-marathon. The event is now in its 31st year with many competitors raising money for charities. Mel Bloor went to see how they got on.
20,000 take part in the Reading half marathon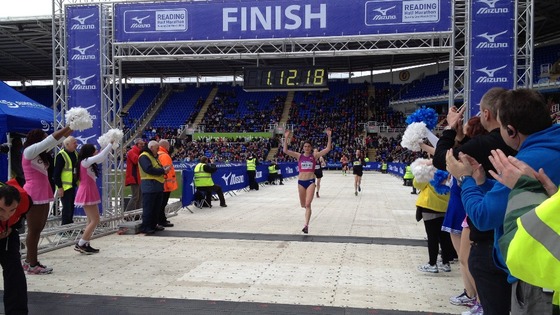 Load more updates