Explosion on railway
Vandals have caused an explosion on a railway line in Hampshire. A train hit a bike left on the tracks.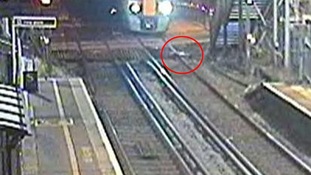 This was the moment a train hit a bike that had been left on the tracks in Hampshire. British Transport Police have released this CCTV footage because they want to speak to two youths who were seen riding across the level crossing before the incident, near Portsmouth.
Advertisement
Back to top