Row over super-sized schools
The number of primary schools with more than 800 pupils is rising - but is it a solution to the current shortage of places?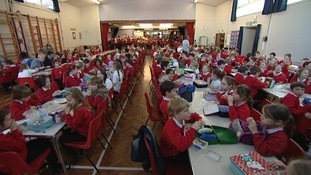 Would you send your child to a primary school with 800 pupils? Social affairs correspondent Christine Alsford asks is big beautiful?
Read the full story
A school in East Sussex could hold the solution to the growing shortage of primary school places. Ocklynge has expanded to become the largest junior school in Britain with 840 pupils. Education experts are now looking to see if Titan schools like this are the way forward.
Advertisement
Back to top