Titanic drama exclusive
Mike Pearse has been given an exclusive tour behind the scenes of ITV's new Titanic drama on the set in Hungary.
The operator of the official Titanic Memorial Cruise from Southampton has reported a surge in bookings following the first episode of Julian Fellowes' mini-series on ITV.
The operator had nearly 6,000 hits to its website in the few hours during and immediately after the screening on Sunday night.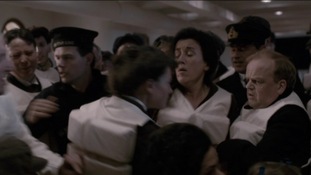 ITV's new four-part drama about the sinking of the Titanic begins on Sunday.
Read the full story
Advertisement
The most expensive TV drama ever made, Titanic, takes to our screens on Sunday night on ITV1. It tells the story of the ship's journey from Southampton to the fateful night she struck an iceberg. We have been meeting members of the cast.
In the second of Meridian Tonight's special reports on the new ITV Titanic drama the cast explain what the story means to them. See more in Meridian Tonight at 6.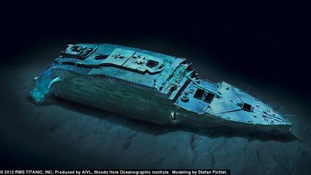 A two month expedition has produced some of the most detailed images of the Titanic on the sea bed.
Read the full story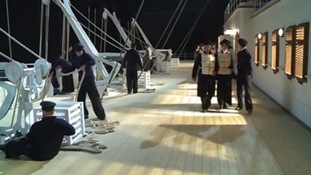 An Exclusive look behind the scenes of ITV1's new drama Titanic, written by Downton Abbey's Julian Fellowes.
Read the full story
Advertisement
Back to top